All the news for Wednesday 20 September 2023

Hockey at Asian Games 2023: Battle for Olympic Qualification set to get underway in Hangzhou




From 24 September to 7 October, Hockey will be played at the Asian Games, with the stakes going beyond the gold, silver and bronze medals, as the winners (men and women) will join France, Australia and Netherlands in qualifying to the Olympic Games Paris 2024.


---

Indian Women's Hockey Team leaves for 19th Asian Games Hangzhou 2022

The Indian Women's Hockey Team will open their campaign against Singapore on 27th September




Bengaluru: The Indian Women's Hockey Team on Wednesday left from Bengaluru airport for Hangzhou for the upcoming 19th Asian Games Hangzhou 2022. India are placed in Pool A along with Korea, Malaysia, Hong Kong China and Singapore and will open their campaign at the prestigious event against Singapore on 27th September 2023. Meanwhile, Japan, China, Thailand, Kazakhstan, and Indonesia are placed in Pool B. The top two teams from each Pool will qualify for the Semi-Finals.


---

Manpreet Singh reporting live from the field!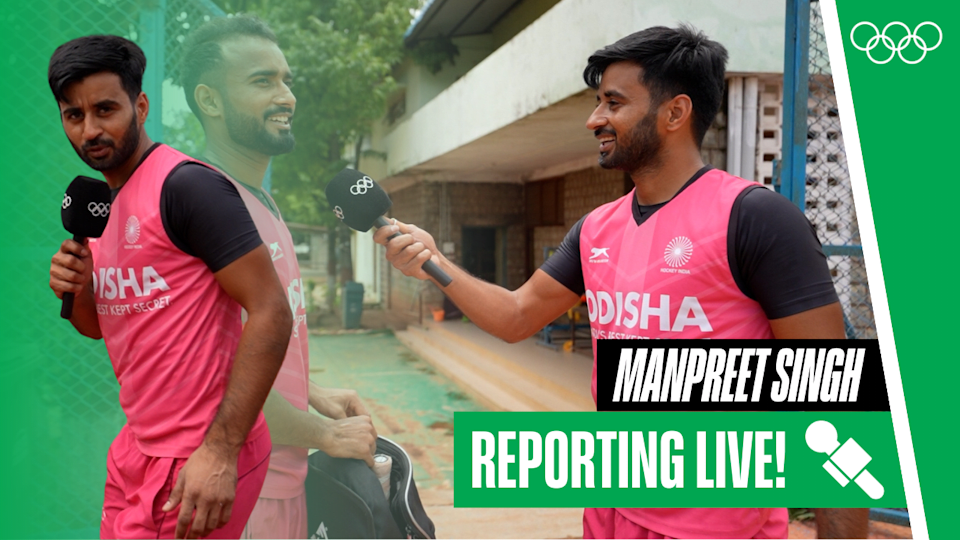 As India gear up for the 19th Asian Games, Indian hockey team's seasoned hockey star gets the rundown from his teammates about their preparations and mood in the camp!


---

Q and A with Matthew Sarmento




Two-time Olympian checks leading up to Pan American Games


---

Junior World Cup squads highlight strong hockey talent coming through



Manawatū's Maddie Harris, centre, has been named in the New Zealand under-21 squad. DAVID UNWIN/Stuff

Manawatū hockey player Maddie Harris has been selected in the New Zealand under-21 team to go to the junior World Cup.


---

SCHC and Rotterdam win ABN AMRO Cup




SCHC and Rotterdam won the women's and men's ABN AMRO Cup last weekend, the annual curtain-raiser to the new Dutch Hoofdklasse season.


---

Canberra to host 2024 Australian Indoor Hockey Championships




Hockey Australia has today announced Canberra as the host of the 2024 Australian Indoor Hockey Championships from 3-25 January.


---

In Like Flynn

Ashley Morrison

Errol Flynn is arguably the most globally well known Tasmanian. His reputation as a swashbuckler during the Golden Age of cinema has ensured his place in history.


---

NCAA Division 1 results - 20 September


---

Field hockey falls to 2–4 on the season after 3–1 loss to UConn

Evelyn Walsh



Junior forward Lily Webb drives towards the Husky goal. Photo courtesy of @TigerFH/X

The Princeton women's field hockey team (2–4 overall, 0–0 Ivy League) suffered a 3–1 loss at home against the University of Connecticut (UConn) Huskies (2–6, 0–1 Big East) on Sunday. Both the Huskies and the Tigers came into this matchup with losing records, hungry for an early season win. For the Tigers, they hoped to enter their Ivy opener this Friday with a .500 record.


---

Preview: 3rd Khelo India Junior Women's Hockey League 2023 (Finals) set to begin in Gwalior, Madhya Pradesh

12 teams will participate in the competition which will begin from Wednesday




Gwalior:  Twelve teams are set to compete in the 3rd Khelo India Junior Women's Hockey League 2023 (Finals) that will begin in Gwalior, Madhya Pradesh on Wednesday, September 20th and conclude on September 29th.


---

Hockey India empowers Women's Sub-Junior Team with awareness session on Menstrual Health

Ms. Anju Bist, who is popularly known as Padwoman of India, was the guest speaker at the engrossing session




Rourkela: Hockey India took a significant step towards promoting the well-being and empowerment of young female athletes as it organized a comprehensive awareness session on "Menstrual Health" for the Indian Women's Sub-Junior Team in Rourkela on Tuesday. The important session shed light on menstrual health and introduced the athletes to eco-friendly reusable pads.  


---

Ellie Rayer: Why my hockey gumshield is akin to a second skin

Ellie Rayer's journey in sports began at a tender age of seven, initially starting out with judo and rugby.


---

New Things You Need to Know About Concussions in Youth Sport




Concussion research is a rapidly evolving field, and over the past several years, there have been a lot of changes in recommendations regarding concussions and their treatment. Newer research shows that some prior recommendations, including prolonged periods of rest, were not helpful for recovery.