All the news for Tuesday 19 September 2023

India climb to third, France break into top ten in the latest FIH World Rankings




International Hockey action over the past few months has been limited to continental competitions as the Asian Champions Trophy and EuroHockey Championships 2023 saw the best of Asia and Europe compete for continental supremacy. With India and Netherlands coming away with the trophies, we take a look at the impact the tournaments had on the world rankings.


---

Hockey Rankings: India return to world's top 3 after a year

The elevation happened due to their undefeated run in the Asian Champions Trophy 2023 in Chennai last month.



India's men's hockey team (Hockey India)

The Indian men's hockey team has climbed to the third spot in the latest world rankings issued by the International Hockey Federation (FIH) on Monday.


---

Indian men and women in world hockey rankings - a timeline

In the international hockey federation (FIH) rankings, the Indian men's hockey team is currently ranked fourth while the women's team is placed eighth.

By Aarish Ansari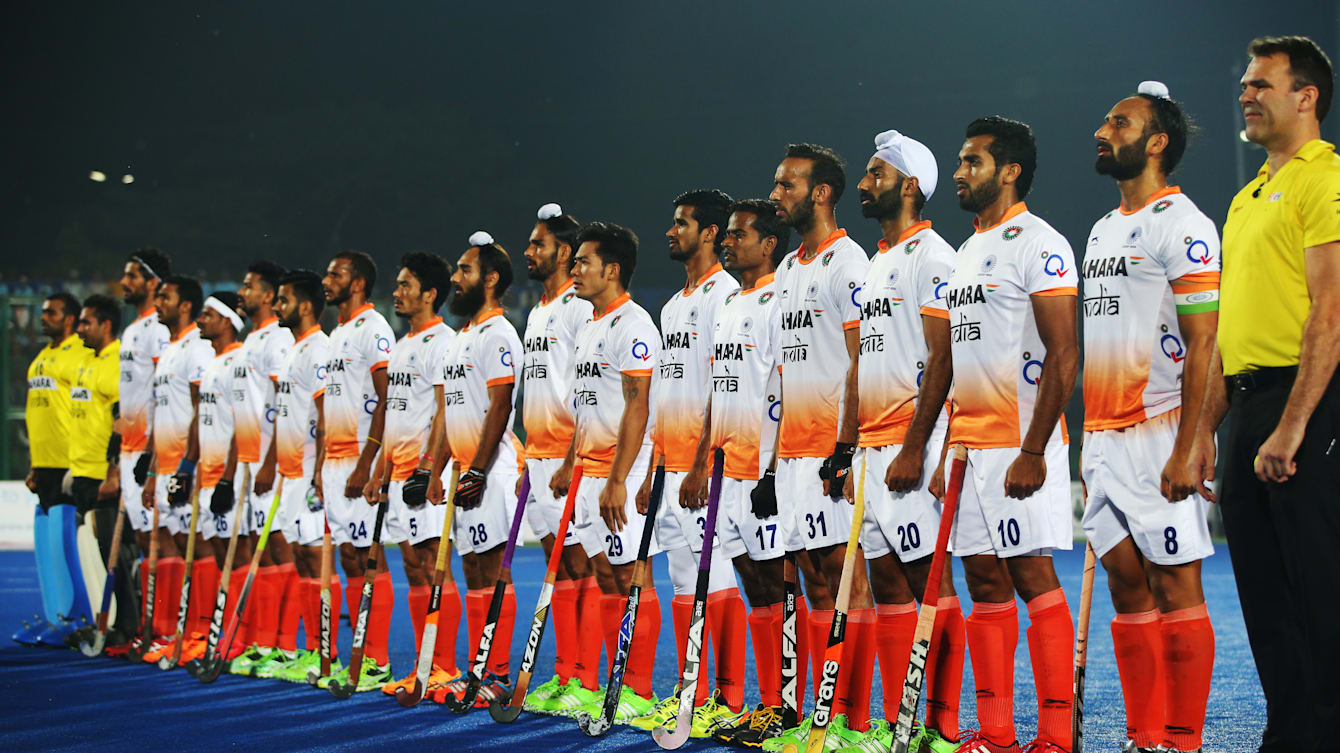 (Picture by 2015 Getty Images)

India boasts a glorious past in hockey and has tasted unparalleled success in the sport for close to a century.


---

Indian Men's Hockey Team leaves for 19th Asian Games Hangzhou 2022

The Indian Men's Hockey Team will face Uzbekistan in their opening match on 24th September




Bengaluru: The Indian Men's Hockey Team on Tuesday left from Bengaluru airport for Hangzhou to take part in the 19th Asian Games Hangzhou 2022. The Indian Team will kick off their campaign in the marquee event on 24th September against Uzbekistan.


---

Asian Men's Hockey: Paris2024 ticket worth more than Gold

ERROL D'CRUZ




It's Asian Games time again. And, no matter what the strutting by a buoyant Team India, there will be jitterbugs in the camp. After all, the quadrennial continental multigame show is a qualifying event for the Olympics with a direct ticket to Paris 2024 on offer for the winners in Hangzhou, China.


---

Indian Women start favourites but beware of China

ERROL D'CRUZ




Women's hockey made its debut in the Asian Games in 1982. The Games were held in New Delhi and unlike the men's team way back in 1958, the Indian women duly took their place on the top podium


---

Sticking to the script

4 days to go: Starting with team games, The Tribune takes a look at India's medal hopefuls

Indervir Grewal



Craig Fulton's men arrive at the continental event on the back of winning the Asian Champions Trophy comfortably. File photo

It has been five years since the Indian hockey teams faltered in their bid to capture the biggest crown in Asia. The men, favourites to defend their title, failed to reach the final for only the fourth time in the tournament's history. The women fell agonisingly short of a second title after entering only their third final at the event.


---

Hockey medals won by India at Asian Games

Indian men's team won three gold, nine silver and three bronze medals at the Asian Games. Indian women's team's only gold medal-winning performance came at New Delhi in 1982.

By Bikash Chand Katoch



Gold winning Indian men's hockey team at Asian Games 2014

Men's hockey has been a permanent roaster of the Asian Games since the 1958 edition in Tokyo. The women's competition was included much later in the 1982 Asian Games held in New Delhi.


---

Passmore Selects Roster for Pan American Games Santiago 2023




SANTIAGO, Chile – It's the biggest stage for the sport in the America. It is an Olympic Qualifying event. And in October, all eyes will be following Team USA.


---

Singh Names Roster for Pan American Games Santiago 2023




SANTIAGO, Chile – The largest event in the Pan American region is rapidly approaching as all eyes will be on Santiago, Chile this October.


---

Singh Names 2023-24 Senior & Development U.S. Men's National Team Rosters




COLORADO SPRINGS, Colo. – Following the opportunity for evaluation at the Open Trial and training weekend and observation on multiple tours over the summer, U.S. Men's National Team Head Coach Harry Singh and his staff have named the 2023-24 Senior and Development U.S. Men's National Team rosters.


---

Field Hockey Canada to host 2024 Indoor Pan American Championships

Calgary set to host the region's top indoor teams in World Cup qualifier




Field Hockey Canada is thrilled to announce Calgary, Alberta as the official host-city of the 2024 Indoor Pan American Championships. The women's and men's tournament will take place simultaneously at the Chiefs Sportsplex, in Calgary on March 18-22, 2024.


---

England Hockey League 2023/24: Premier Division Opening Weekend Review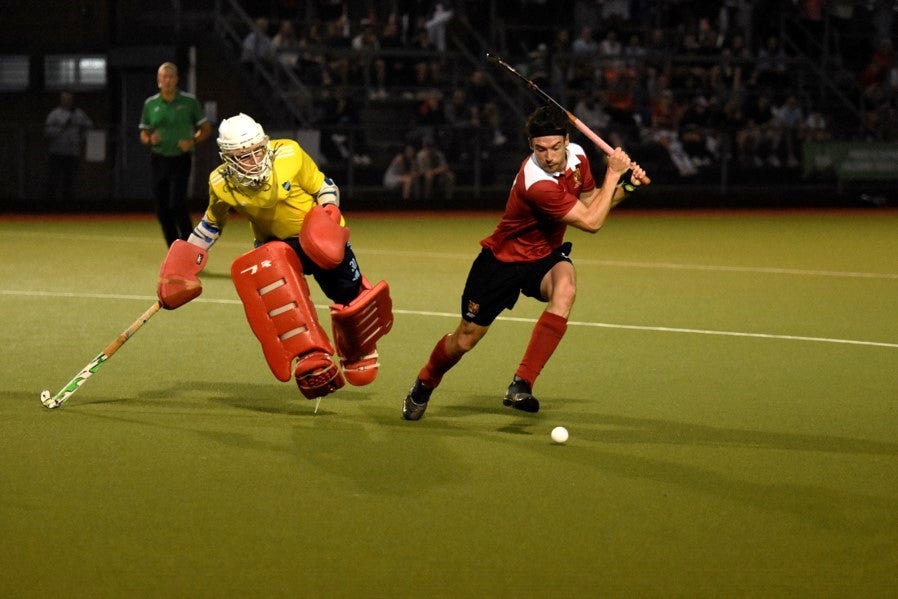 The opening weekend of the England Hockey League Premier Division saw some enthralling action across the country.


---

England Hockey respond as Women's Premier Division miss internationals



East Grinstead women greet the bumper crowd at Saint Hill PIC: Eva Gilbert/East Grinstead HC

England women players will be back playing for Premier Division clubs after fans on social media questioned their omissions on the opening day of the Vitality Women's Premier Division season.


---

Watsonian women set for 'compelling' grand slam bid

By Nigel Duncan




Watsonian women claimed a domestic Grand Slam last season winning titles outdoors and indoors and also enjoyed European success so now the challenge is to continue to improve, according to ambitious coach Keith Smith.


---

Beth Bingham Scores Big with Class Technology Solutions Sponsorship




Welsh hockey star Beth Bingham is set to reach new heights in her career as she secures a sponsorship deal with Class Technology Solutions (CTS), a leading Education ICT provider in the UK. This partnership not only highlights Beth's outstanding talent but also emphasizes CTS's commitment to supporting women in sports.


---

NCAA Division 1 results - 19 September


---

Maryland field hockey tops Virginia, 2-1, in final test before conference play

Holliday Woodard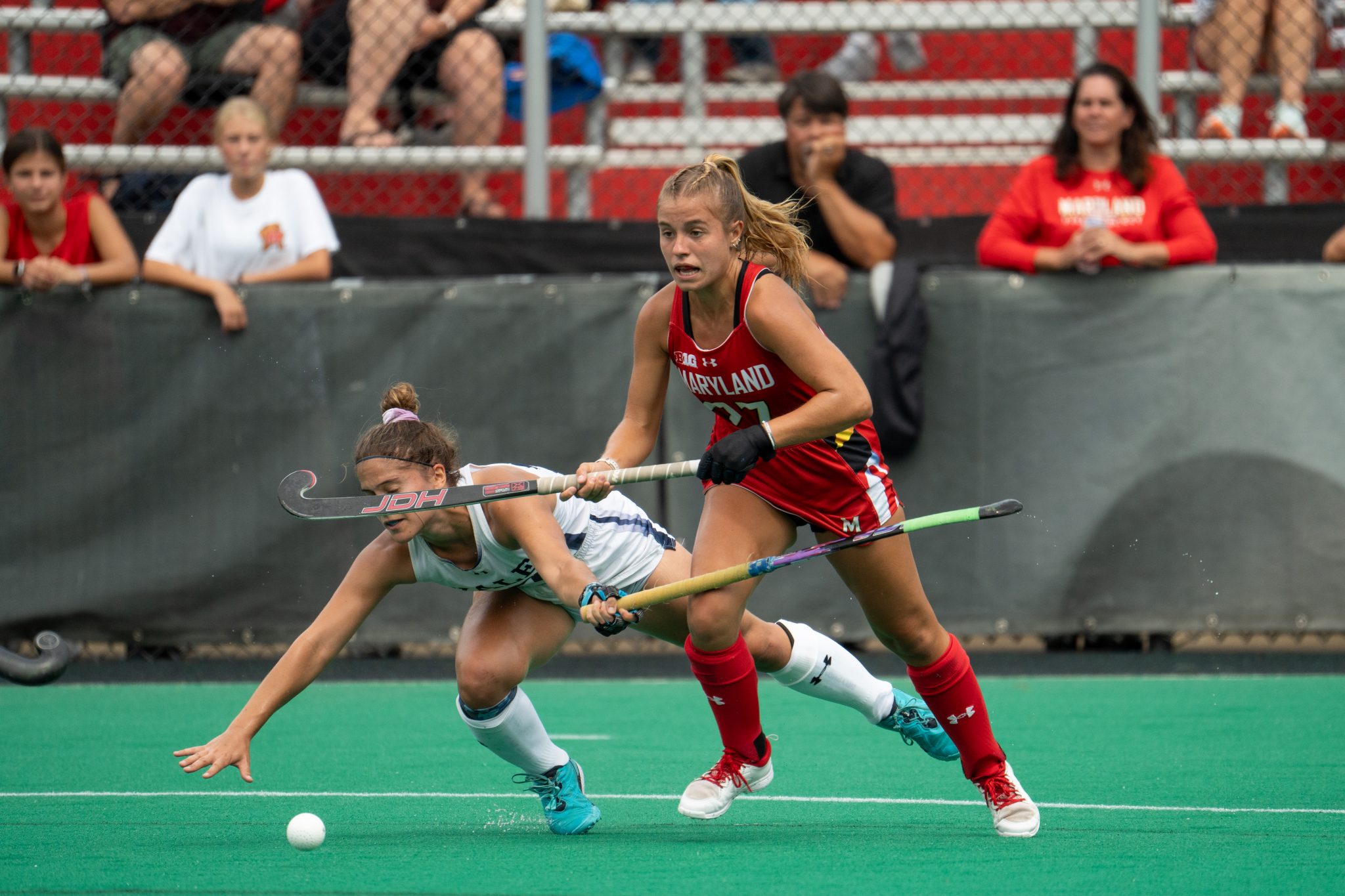 Margot Lawn fights for the ball during Maryland field hockey's 3-1 win on Sept. 10, 2023. (Eric Robinson/The Diamondback)

Maryland's offense charged Virginia's shooting circle with its sticks down and heads up. Hannah Boss fired a shot at the goalkeeper's foot, which was kicked away and left the rebound free. From the outside left, Margot Lawn swooped in, found the angle and slid the ball between the post and goalie.


---

No. 5 Maryland field hockey stifles No. 6 Virginia, 2-1

Freshman goalie Alyssa Klebasko had a career-high seven saves.

By Ryan-Martin



Maryland bounced back after a recent loss to unranked Princeton. Photo courtesy of Maryland Athletics.

In her first career road start, No. 5 Maryland field hockey freshman goalkeeper Alyssa Klebasko was ready for the moment.


---

Charly Bruder is 'big-time' for Tar Heels field hockey against Louisville

By Caroline Wills



UNC first-year forward Charly Bruder (2) runs after the ball during the first half of a game against Louisville on Friday, Sept. 15, 2023 in Karen Shelton Stadium. Photo by Adrian Tillman / The Daily Tar Heel

First-year forward Charly Bruder took one look at the glittering silver, gold and blue national championship rings her new teammates received in August and knew she had to have one too.