All the news for Tuesday 28 March 2023

Women's hockey squad to play Sea Games tune-up in Jiangsu

By Jugjet Singh




KUALA LUMPUR: A Jiangsu Quadrangular starting in the middle of April is just the right tonic for the Malaysian women's hockey team in their bid to snare gold at the upcoming Phnom Penh Sea Games.


---

Tough drills to keep Speedy Tigers solid for Asian Games

PETALING JAYA: It'll be time to beef up in May for Speedy Tigers.


---

Mahieu's order of merit as Pinoké back to winning ways




Pinoké men's head coach Jesse Mahieu has been conferred the Order of Merit from the club following a lengthy contribution to the Amstelveen outfit.


---

Belgium: Alexander Hendrickx Speaks Out on Injury, Comeback, and National Team

Hendrickx: "Absurd that we don't have any Dutch internationals"

He was the biggest unlucky player during the last World Cup. Alexander Hendrickx had to withdraw from Belgium's last group match due to a torn anterior cruciate ligament. For a week, the frank defender has been back on the field at his club, Pinoké, where he is more than welcome.


---

Zerbo and SCHC's honest approach has mindset right for EHL FINAL8




Ginella Zerbo says her SCHC team's honest approach is pushing them to ever higher standards as they continue to make waves in the Dutch Hoofdklasse ahead of the ABN AMRO EHL FINAL8.


---

Racing's magnificent seven keeps up playoff chance




Royal Racing Club de Bruxelles remain in the playoff hunt in Belgium following a big 7-2 win at Leuven last Sunday with international stars Tanguy Cosyns and Cedric Charlier hitting home twice.


---

Campo unbeaten run continues to win Copa del Rey over Atlètic




Club de Campo's men continued their superb form this season to win the Copa del Rey ahead of EHL-bound Atlètic Terrassa, continuing their unbeaten run this season.


---

Polo edge out Campo in Copa de la Reina final




Real Club de Polo conquered against Club de Campo in the final of Spanish women's Copa de la Reina with a 2-0 final success in Madrid.


---

Surbiton top third phase of English season ahead of finals weekend




Surbiton's women won their 18th league match of the season to finish top of the third successive phase of the English competition as they beat East Grinstead 2-1.


---

EHL Hockey League Week 19 2023 Matchday Review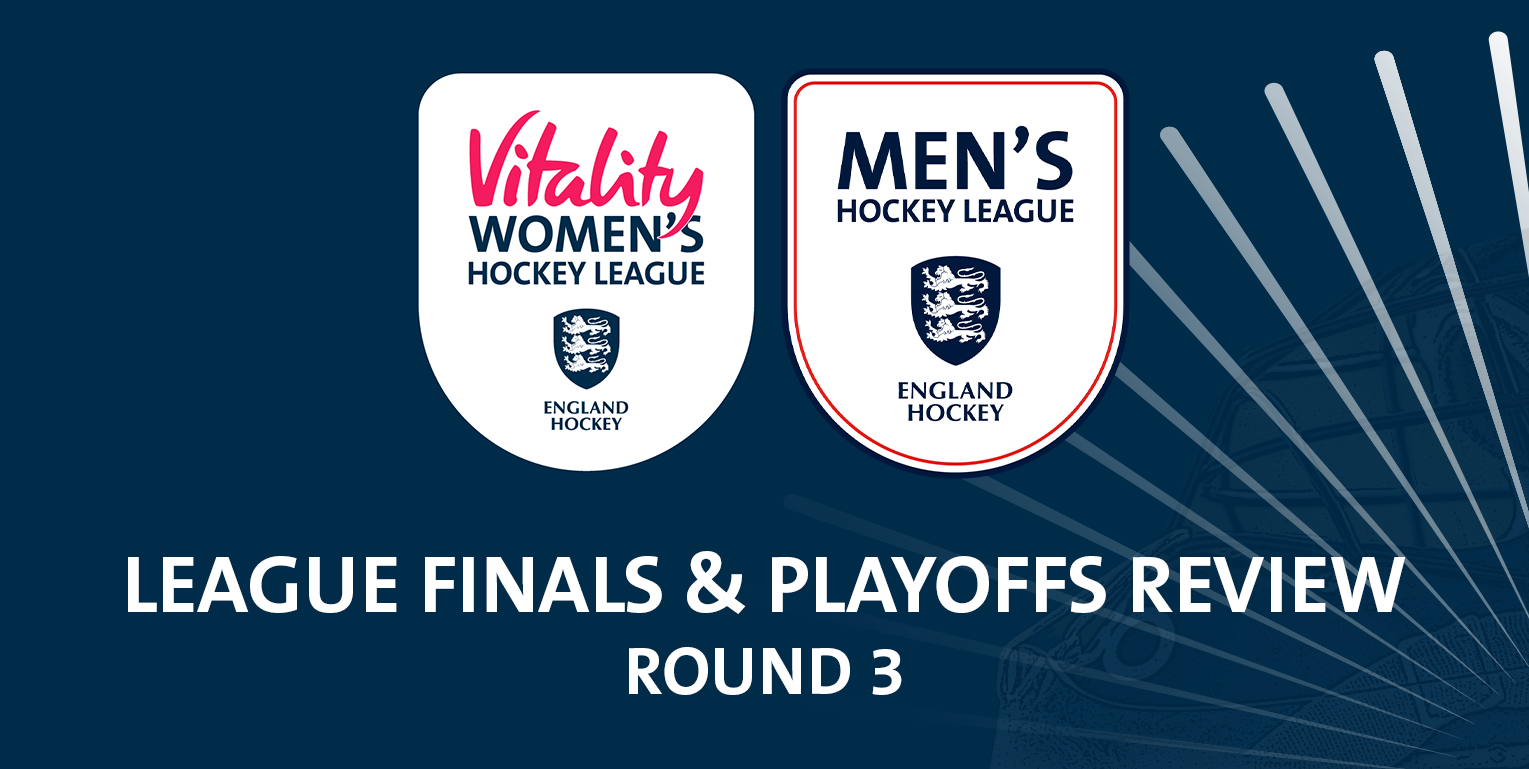 The final day of the Vitality Women's Hockey League and the Men's Hockey League Premier Divisions delivered some thrilling matches, with the top two teams from Pool A and Pool B securing their spots in the league finals, while the bottom two teams in the Playoffs face relegation to Division 1


---

England Hockey dives into radio silence on key domestic match weekend



Finding scores has been trying this season PIC: Graeme Wilcockson/Focus Images Ltd

It's 2pm on Saturday 25 March 2023 on the last weekend of the league hockey season for many clubs up and down the country, writes Clifton Robinsons fan PHIL BAILEY.


---

Little change at the top of the Scottish Premiership but relegation a little clearer

The clocks may have changed this weekend but Grange`s hold on the leadership of the men`s Premiership remains fixed in time after a 8-2 swamping of Inverleith.


---

Weatherhead thrashes Titans to go top of Ugandan National Hockey League table

13-0 loss leaves the Titans still in search of their first win of the season.

Charles Lwanga



Weatherhead striker Thomas Opio takes a short corner

Weatherhead Hockey Club gave timely notice of its title ambitions with a 13-0 thrashing of Weatherhead Titans in a top-of-the-table clash in the National Hockey League.


---

Title-winning skipper Gilly Okumu leaves Strathmore Scorpions

By  Agnes Makhandia

After nine years of service, Kenya hockey women's team captain Gilly Okumu has ditched national champions Strathmore University Scorpions for Amira ahead of the new season on April 7.


---

Darcy Bourne: Don't underestimate your platform, your role and voice



Fellow sportspeople can use their platform to spread a positive message PIC: DARCY BOURNE

"I was a different person before that photo," says Darcy Bourne. "It completely changed my life."


---

Worcestershire hockey club shows sisterhood strength in pants power




A Worcestershire women's hockey team has teamed together to support a new positive community and raise vital funds to help women going through crisis, abuse and addiction.


---

Claudia Schüler, forever in our hearts



Claudia Schüler    

On behalf of the Pan American Hockey Federation (PAHF), I would like to express our deepest condolences and send our prayers to the family and hockey community for the passing of Claudia Schüler.


---

Former Chile National Field Hockey Goalkeeper Claudia Schüler Dies at 35 After Battling Cancer




The world of sports, especially hockey, is in mourning after the announcement on Monday of the untimely passing of Claudia Schüler, the former goalkeeper of the national field hockey team. Schüler, who was just 35 years old, was diagnosed with liver metastasis and other parts of her body in August 2022, shortly after participating in the World Cup in Spain and the Netherlands, where the Diablas achieved a historic participation.


---

Claudia Schuler passed away at merely 35!

By Tariq Ali

Chilean women's hockey goal keeper Claudia Schuler passed away on 26 March 2023 at a very young age of 35 was suffering from cancer. She was born in Santiago, Chile on 28 November 1987.

She had a very bright international career spanned for 18 years from 2004 to 2022 and she appeared in 235 international matches as a goal keeper for Chile national women's hockey team.

She made her debut in Pan American Games at Rio de Janeiro in 2007 followed by 2011 Guadalajara won bronze medal, in 2015 at Toronto and in 2019 at Lima Chile got the fourth position on both occasions.

She was in the Chile team in Pan American Cup at Bridge Town 2004 followed by 2009 at Hamilton won bronze medal, and in the next three editions of Pan American Cup won silver medals in 2013 at Mendoza, in  2017 at Lancaster and in 2022 at Santiago.

She Participated in South American (ODESUR) Games 2006 at Buenos Aires and 2014 Santiago won silver medals on both occasions in 2018 at Cochabamba and in 2022 at Asuncion won bronze medals on both occasions.

She participated in South American Championship 2006 at Santiago, 2008 at Montevideo, 2013 at Santiago won silver medals in all occasions.

Claudia Schuler participated in FIH Hockey World Cup simultaneously held in Spain and Netherlands in 2022.

She regularly participated in FIH events as Hockey World League seasons from 2012-13 to 2016-17, Hockey Series Open in 2018 and Hockey Series Finals in Hiroshima in 2019 and so many other international tournaments.

My heartiest condolences to her family and friends, RIP.