All the news for Wednesday 5 October 2022

XII Juegos Suramericanos Asunción 2022 - 5 October
Luque, Paraguay

All Times GMT -3

Women

4 Oct 2022 17:00     URU v PER (Pool A)     14 - 0
4 Oct 2022 19:00     ARG v PAR (Pool A)     13 - 0

Pool standings

Men

5 Oct 2022 09:30     PER v ARG (Pool A)
5 Oct 2022 11:30     BRA v CHI (Pool B)
5 Oct 2022 17:00     BOL v PAR (Pool B)

Pool standings

FIH Match Centre


---

2022 ODESUR Games (women) - Day 1
Asuncion, Paraguay



Uruguay v Peru. Photo:Oscar Munoz Badilla

Today the women's side of Odesur 2022 kicked off.


---
Malaysia meet their 'Waterloo' against France for second loss in hockey tour of Belgium

By Aftar Singh



Malaysia's Najmi Jazlan (in yellow) tries to break past a France player. -Pic credit to MHC

KUALA LUMPUR: Malaysia fell 3-2 to France in their first friendly at Waterloo Ducks Hockey Club in Belgium today.


---

Eric and his whistle fly into the sunset

By Jugjet Singh



A pilot by profession and a hockey lover by nature, umpire Eric Koh has blown the final whistle on his illustrious international career.

KUALA LUMPUR: A pilot by profession and a hockey lover by nature, umpire Eric Koh has blown the final whistle on his illustrious international career.


---
Mumtaz Khan (IND) and Timothée Clément (FRA) FIH Rising Stars of the Year!




The International Hockey Federation (FIH) can reveal that Mumtaz Khan of India and Timothée Clément of France have been named the FIH Rising Stars of the Year 2021-22 in the women's and men's category respectively.


---

India's Mumtaz Khan named FIH Rising Star of the Year 2021-22

Mumtaz Khan was India's top scorer in the 2022 women's junior hockey World Cup and at the FIH Hockey5s Lausanne.

By Rahul Venkat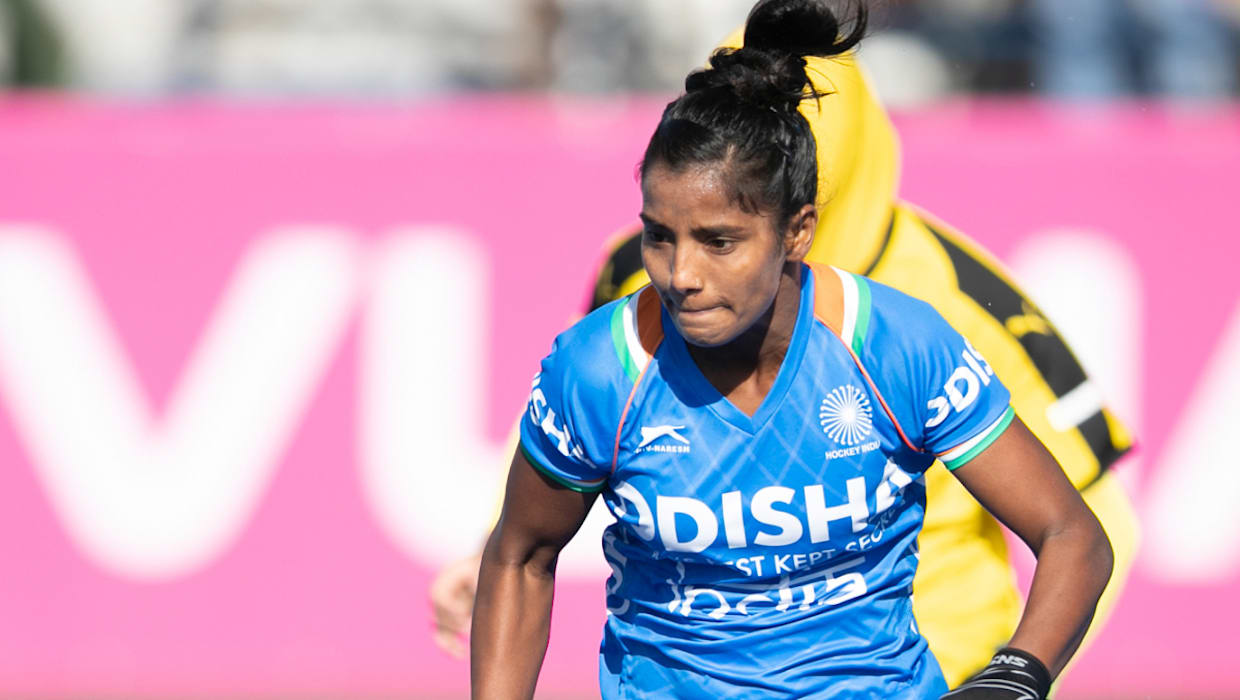 Picture by Hockey India

Teenager Mumtaz Khan was named the FIH Rising Star of the Year 2021-22 in the women's category, the international hockey federation (FIH) announced on Tuesday.


---

India's Mumtaz Khan named FIH women's rising player of year

The 19-yeal-old finished in third place on the list of top scorers in the World Cup. She failed to score in just one game throughout the tournament, against Netherlands.



Mumtaz also emerged as India's leading goal-scorer at the FIH Women's Hockey 5s 2022 | Photo Credit: Getty Images

India forward Mumtaz Khan was on Tuesday named the FIH Women's Rising Star of the Year on the back of her stellar role during the country's campaign at the Junior World Cup in South Africa earlier this year.


---

SA Hockey Men's Squad announced

Following the completion of the SA Hockey IPT, the SA Hockey Men Performance and Emerging squads have been announced. The SA Hockey Men have a bumper calendar over the next six months as they take on the Azlan Shah, followed by hosting the FIH Nations Cup and then the FIH Hockey World Cup in India.


---

Karnataka crushes Tamil Nadu in men's hockey

Tamil Nadu made defensive errors and was punished by Karnataka. It never recovered from the early goal which it conceded in the fourth minute.

M. R. Praveen Chandran



REPRESENTATIVE PHOTO | Photo Credit: M. Vedhan

Karnataka crushed Tamil Nadu 5-1 in pool B to serve notice to other teams in a men's league match of the National Games hockey championships at the Dhyanchand hockey stadium on Tuesday.


---

Old Georgians and Wimbledon take one win apiece in EHL KO16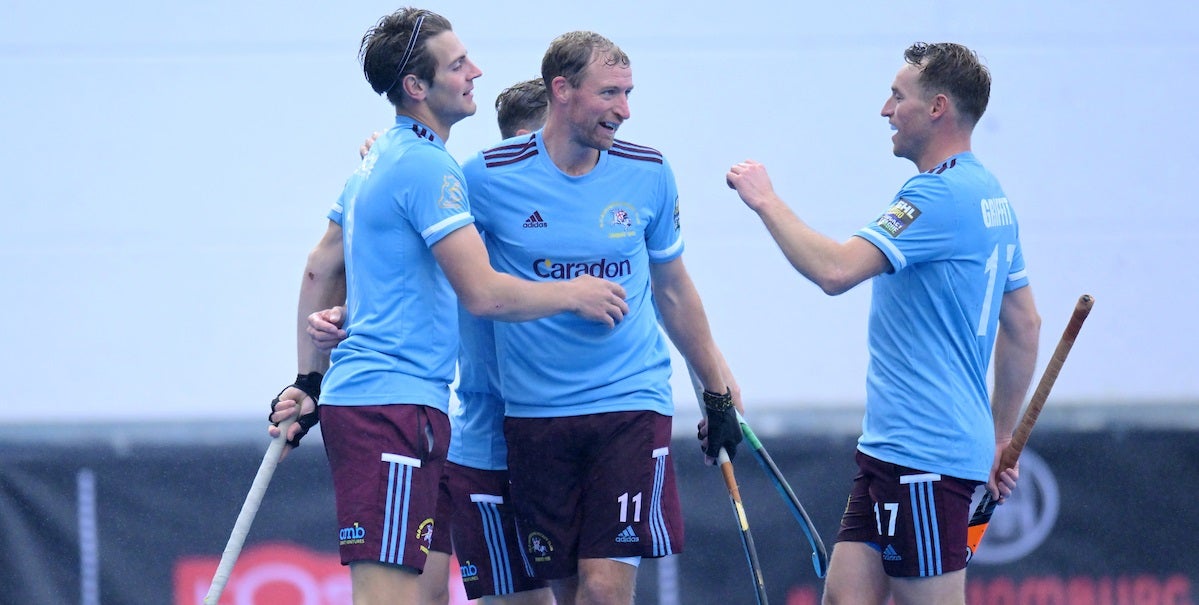 Old Georgians and Wimbledon flew the flag for the Men's Hockey League in the Euro Hockey League KO16 in Germany this past weekend. Despite taking a win apiece, unfortunately neither side progressed to the finals later in the season.


---

'The club has a plan and is heading in the right direction'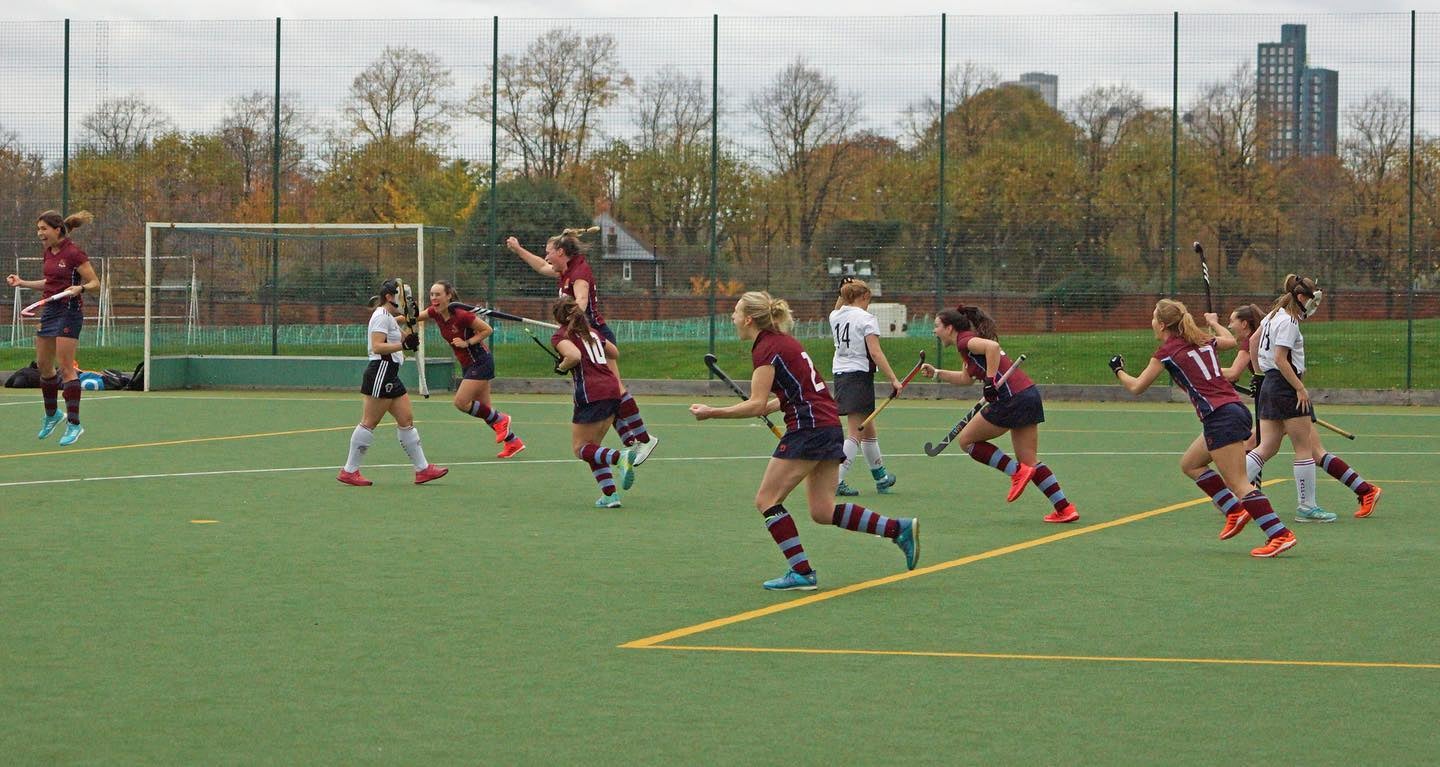 Fancy dress and a structured club is helping Spencer flourish in both England Hockey Conference East leagues, writes Rod Gilmour of The Hockey Paper.


---

What do Jurassic Park and a hockey press have in common?

By Simon Orchard




Let's talk about press, baby…

The first round of the Sultana Bran Hockey One league is in the books and already it's fascinating to see which pressing strategies are being used by each side.


---

Women's hockey title race wide open

by Helge Schütz



Jaime Gillies of DTS (left) in action against Sunelle Ludwig of Saints. Photo: Helge Schütz

WHILE Saints have already won the Bank Windhoek Outdoor Hockey Men's Premier League title, the Women's Premier League title race is still undecided and wide open.


---

Field Hockey Falls to IUP in 3-1 Loss




ST. CHARLES, MO. – The Lindenwood field hockey team fell to Indiana University Pennsylvania in a 1-3 loss at neutral site Frostburg State on Tuesday afternoon.


---

Northwestern splits the weekend with stunning overtime win against Penn State, overtime loss to Maryland

Skye Swann



Junior goalkeeper Annabel Skubisz makes a save. Skubisz played a crucial role in lifting the Wildcats to victory against the Nittany Lions Friday. Esther Lim/The Daily Northwestern

In a weekend of contested conference battles, Northwestern was put to the test at Lakeside Field. Competing in back-to-back overtime games, the squad faced arguably its toughest competition to date.


---

Maryland field hockey has excelled in overtime since Princeton loss

Taylor Lyons



Danielle Van Rootselaar during Maryland field hockey's 7-2 win over Michigan State on Sept. 25, 2022. (Cam Andrews/The Diamondback)

Maryland field hockey lost to Princeton two weeks ago, the team's first defeat of the season after a 7-0 start. The Terps fell in overtime on a Tigers penalty corner goal that resulted in the only blemish on their record.


---

Why Eyebrows Are Raised Against Arun Saraswat on Being Elected as Hockey India Executive Board Member!

Indian hockey is reading itself for a new dawn under the presidentship of former Indian captain and three-time Olympian Dilip Tirkey. There is a great deal of anticipation among hockey lovers that the Odisha stalwart and his team of elected members would drive greater accountability and transparency in the functioning of Hockey India and propel Indian hockey to new heights. But eyebrows are raised against the presence of Hockey Rajasthan President Arun Saraswat as one of the five Executive Board Members of Hockey India.


---

Field Hockey Canada community mourns the loss of Ehsan Ali

Player, coach and mentor to many, passes away at 62




The family of Ehsan Ali of Toronto is saddened to announce his passing on September 30 at the age of 62 years. He will be dearly missed by his wife and best friend of 38 years, Beth; children Adam (Brittany), Sara (Michael) and grandson Ayden; mother Rafia, mother in-law Joyce; uncle Akhtar; siblings Intikhab (Ryan), Aftab (Henna), Sahaira (Talat), Akbar (Ambreen), Irshad (Seemi), his many nieces, nephews, and cousins, and numerous friends. He will also be remembered by his colleagues at M CAN Mortgage and was proud to be a member of that team.