All the news for Tuesday 4 October 2022

XII Juegos Suramericanos Asunción 2022 - 4 October
Luque, Paraguay
All times GMT -3

Men

3 Oct 2022 11:30     ARG v URU (Pool A)       17 - 0
3 Oct 2022 17:00     CHI v BOL (Pool B)         24 - 0
3 Oct 2022 19:00     BRA v PAR (Pool B)         6 - 2

Pool Standings

Women

4 Oct 2022 17:00     URU v PER (Pool A)
4 Oct 2022 19:00     ARG v PAR (Pool A)

FIH Match Centre


---

2022 ODESUR Games (men) - Day 1
Asuncion, Paraguay



Chile v Bolivia    (Photo: Oscar Munoz Badilla)

The wait is over: the ODESUR Asunción 2022 Games have begun. Carrying great expectations, fan-favorite Argentina opened the men's category tournament against the team from Uruguay.


---

SA Women's Hockey Squads Named

Following the completion of the SA Hockey IPT the South African Women's Hockey squads have been selected. The selectors have selected two squads. Namely the Performance Squad and a further emerging squad. Both squads will be called on for national duty and


---

Second & Third Day 2022 WMH World Cup in Cape Town, South Africa Recaps



IMAGES COURTESY OF SOUTH AFRICAN MASTERS HOCKEY & KEITH LINDEROTH

CAPE TOWN, South Africa - The second and third days of the 2022 World Masters Hockey (WMH) World Cup in Cape Town, South Africa, have come to a close and eight USA matches took place across the two days.


---

From pints to pads, Welshman set for Masters Hockey World Cup




After over 35 years playing hockey, Mark Harris has been relishing the prospect of a first Masters World Cup.


---

Hockey One League's international flavour




The Sultana Bran Hockey One League 2022 Season may only one round in but the impact of a swagger of quality international recruits is already being felt.


---

Chill blow with Edwina Bone to miss Season 2




The adage 'do you want the good news or the bad news?' could not be more fitting following the announcement former Hockeyroos defender Edwina Bone will not play for Canberra Chill in the Sultana Bran Hockey One League 2022 Season.


---

Brisbane Blaze's 'Benjamin Button' X Factor

By Adam Clifford




The personal story around Brisbane Blaze striker Cale Cramer is one that boasts similarities to the Academy Award-winning box-office smash: The Curious Case of Benjamin Button.


---

Rani Rampal hat-trick guides Haryana to victory; Maharashtra men thrash Gujarat

In other results in the women's tournament, Gujarat lost 0-20 to Uttar Pradesh while Jharkhand and Karnataka played a 3-3 draw.

M. R. Praveen Chandran



Rani Rampal's hattrick and Sharmila Devi's goals were enough to hand Haryana a 4-0 win over Odisha. | Photo Credit: PTI

Captain Rani Rampal's hat-trick powered Haryana to its second straight win in women's hockey event of the 36th National Games at the Dhyanchand stadium here on Monday.


---

Defending champion Haryana hammers Gujarat in women's hockey

Haryana scored nine goals each in the third and fourth quarters to complete the resounding win.

M. R. Praveen Chandran

Defending champion Haryana hammered Gujarat 30-1 in a Group A match in the women's hockey event of the 36th National Games at the Dhyanchand hockey stadium here on Sunday.


---

EY League Round 3 Recap




Week 3 of top hockey was action packed.

Here's everything you need to know from Week 3:


---

Singapore join Razak Cup fight

By Jugjet Singh

KUALA LUMPUR: The 60th Razak Cup will see Singapore field their men's and women's teams, but many states have opted to stay away from the National Stadium in Bukit Jalil.


---

Gobabis dominate Namibian Junior Hockey National Festival



Keetmanshoop's girls team celebrate after beating Rundu. Photo: Helge Schütz

GOBABIS dominated the 2022 Standard Bank Junior Hockey National Festival which took place on the Windhoek High School artificial turf on Saturday.


---

NCAA Division 1 Results for 3 October


---

Field Hockey Has Win Streak Snapped by Kutztown in Overtime




ST. CHARLES, MO. - The Lindenwood field hockey team fell to Kutztown in a 2-3 OT loss in a neutral site game at Frostburg State on Monday afternoon.


---

Princeton field hockey earns impressive win against UConn

Evelyn Walsh



Princeton field hockey huddles up during their game against UConn. Courtesy of goprincetontigers.com.

The Princeton Tigers (7–4 overall, 2–0 Ivy League) finished their weekend in Connecticut with a huge 4–2 victory over the UConn Huskies (7–3, 2–1 Big East). The Tigers were aggressive from the start, and Princeton defense continued to impress, with the Huskies not scoring until the final six minutes of the game.


---

Indiana field hockey goes 1-1 in pair of ranked matchups over the weekend

By Charlie Huiras



Then-freshman forward Kayla Kiwak runs with the ball during a match against Bellarmine University on Sept. 6, 2021, at the IU Field Hockey Complex. The Hoosiers lost in their game against Penn State on Oct. 2, 2022. IDS file photo and Ethan Levy

Indiana field hockey battled over the weekend against two ranked opponents to open Big Ten play at home, going 1-1 to notch its first ranked and conference win of the season. Indiana came into the weekend with a 7-4 record and was winless in Big Ten games, but the team beat No. 21 Rutgers 2-0 on Friday to open the weekend slate before losing to No. 6 Penn State 4-0 on Saturday.


---

Field hockey earns third consecutive shutout win over Wagner

Stout defense propels Bears to victory

By Peter Swope



"I have 100% confidence in the defense in front of me," said goalkeeper Jodie Brine '23 following her sixth career shutout, the ninth-most in the program's history. Courtesy of Brown Athletics

The field hockey team (8-2, 1-1 Ivy League) defeated Wagner University (5-5, 1-0 NEC) 2-0 at home Sunday. With the shutout, the Bears have now held their opponents scoreless in three consecutive games. The victory over the Seahawks rounded out a strong weekend for Bruno, who also defeated conference rival Dartmouth (3-7, 0-2 Ivy) by a score of 2-0 Saturday.


---

Darcy Bourne part of UK Sport programme to harness positive change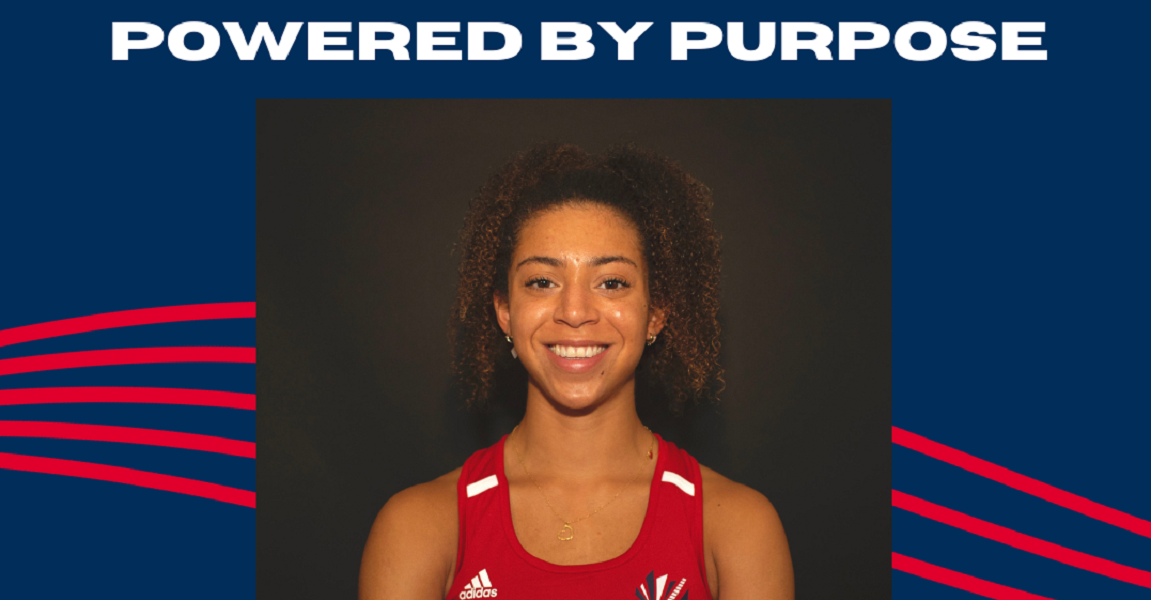 UK Sport, in partnership with The True Athlete Project, has launched a 6-month programme to help funded athletes use their platform to inspire, facilitate and enable positive change.


---

SAHA and BlockSport: Technology in service of South African Hockey and completely new way of fan engagement




South African Hockey Association partners with BLOCKSPORT to launch Fan App, Fan Token and NFTs as World's first hockey association and national team to fully embrace the power of blockchain technology and tokenization


---
Tokyo 1964 Olympian, Amar Singh Mangat passes away

by Dil Bahra



Amar Singh Mangat

Amar Singh Mangat, who represented Kenya at Tokyo 1964 Olympic Games, died in Calgary, Canada on Thursday 29 September 2022. He was aged 87.

Amar was born on 26 April 1935 in Nara Moro, Kenya and studied at Government Indian Primary School, Nairobi and the Government Indian High School, Nairobi (later became Duke of Gloucester School in the mid 1950s) He played hockey for his school teams and also played at Sandiford Road Railway Landies Hockey Club.

He joined Sikh Union Club Nairobi, one of the leading Club in Africa at the time in 1953.

He was nominated by the Club for selection for Melbourne 1956 Olympic Games as a centre-forward (All Clubs were asked to nominate players in 1956).



Sikh Union Club Nairobi 1956 - 57. Amar Mangat is standing 2nd from right

He was selected to represent Nairobi against the touring South African and Rhodesian team in May 1957 and against the England team in 1958.

Also in 1958 he represented the Asian Sports Association and was a member of the team that won the Kenya Cup in 1958.

Amar continued to make in roads in Kenyan hockey by representing Kenya Governor's X1 against India in July 1959; Kenya Hockey Union Presidents X1 v Rhodesia in September 1959; Commissioner for India X1 v Maharaja of Patiala X1 in December 1959.

He was a member of Sikh Union Club's team that won the M R D'Souza Gold Cup for the first time in 1959. The Gold Cup was the Blue Riband of East African Hockey, played in Nairobi during the Easter weekend. With winning the Gold Cup went the title of unofficial East African Champions.

He made it to the last 22 players shortlisted for Tokyo 1960 Olympic Games; this time he was a right inner.

He was selected for Kenya National team at the East African Championships (Rahim Jivraj Trophy) in Zanzibar in July 1962.

He was selected in Kenya's tour of Pakistan in 1962 and earned his first international cap for Kenya when he was selected to play against Olympic and Asian Champions Pakistan in Lahore on 7 December 1962. He played as a right winger.



Asian Sports Association 1961 - 62. Amar Mangat is sitting (middle row) 1st left.

He captained Sikh Union Club Nairobi in 1963 when the Club won the M R D'Souza Gold Cup for third time. He played in the Gold Cup winning teams on seven occasions (1959; 1962; 1963; 1964; 1965; 1966; 1968).

He continued to play for Sikh Union Club Nairobi for 15 years, helping the Club win the M R D'Souza Gold Cup again; Laton Brothers Cup; Asian Sports Association Cup; Golden Jubilee Kenya Cup; Desmesh Cup; Ujjager Singh Cup; Kishen Singh Cup; Joseph and Sons Shield; Karam Singh/Hira Singh Cup and Nairobi League Championship. During this golden period, Sikh Union Club Nairobi won nearly all the competitions.

He was a member of the Kenya tour of India in April 1964 and selected for Kenya's Team at Tokyo 1964 Olympic Games.  He played as an inside forward and scored three goals at the Olympics, with Kenya finishing sixth, her best position at Olympic Games.



Kenya Hockey Team tour of Pakistan 1962. Amar Mangat is sitting middle row, 2nd left

He played in the test series against Pakistan in Kenya in 1965, on Kenya's tour of Europe. This included the 12 Nations Hamburg International tournament in 1966; tour of Zambia in September; the test series against Pakistan in November 1966, and the Pre-Olympic tournament in Lahore in January 1968.

 


Sikh Union Club Nairobi. Captain Amar Mangat is sitting 2nd from right
 
Amar received the accolade of Sikh Union Club Nairobi's Sportsman of the year in 1968. He was made a Life Member of the Club in 1969 for services rendered as a player and administrator. He was presented with the Life Membership Certificate by Mr Charles Mbathi, Chairman of the Kenya Olympic and Commonwealth Games Association during a Hockey event on 6 June 1969.

His last international was also against Pakistan, in Nairobi on 24 March 1968.

He migrated to Canada in July 1969 and took up active role in hockey. He played for the province of Alberta in the National Championships from 1969 to 1972 and became a FIH Umpire in 1976.

He was appointed as a technical officer at the Vancouver 1985 Junior World Cup.

Amar played his hockey both for the Nation and Club at a time when Kenya was a power house in hockey beating Olympic Champions India and Pakistan, playing them both at home and away regularly.

At the time of his death, he was the Oldest Kenyan Hockey Olympian.



Sikh Union Club Nairobi Team 1963-64. Amar Mangat is front row 1st left
 
TRIBUTES

Avtar Singh Sohal (Tari), Kenya's captain from 1962 - 1972 said "We played hockey both for Sikh Union and Kenya for many years. He was a great friend and we shared many unforgettable memories together. He was a very hard working and pleasant person. I enjoyed being with him and he was a good companion. We will miss him. Our heartfelt condolences to the family and hockey fraternity."
 
Silu Fernandes, former Kenyan Olympian, now residing in Toronto, Canada had this to say: "Growing up in Nairobi Kenya in the fifty's field hockey, was an integral part of our lives and the passing of stalwart Amar Singh Mangat brings back fond memories of my friend and mentor, a true sportsman both on and off the field. Rest in peace my friend."



Kenya Team tour of India April 1964. Amar Mangat is Back row, 4th from left
 
Edgar Fernandes, former Kenyan Olympian, now residing in Melbourne, Australia paid this tribute: "He was a very skilful hockey Olympian. I shared many a great moment playing with him. But above all a true gentleman and always had a smile on his face. He will be sadly missed by many, especially his hockey mates. Vale Amar."

Reynold D'Souza, former Kenyan Olympian who resides in UK said "Sad to hear about Amar, I remember him as a teammate in the Kenyan hockey side and on opposing sides in many tournaments. He was a fine sportsman who always gave his best. I offer my sincere condolences to his family at this difficult time."
 


Sikh Union Club Nairobi 1969. Amar is sitting middle row 4th from left
 
Norman Dacosta, former hockey correspondent of Daily Nation (Kenya), now residing in Canada, had this to say: "It's hard to believe that dashing right-winger Amar Singh Mangat represented Kenya at only one Olympic Games. One would think he would have been at two or three, but for some reason it was just one.   Amar was a brilliant forward for Nairobi Sikh Union and won several trophies, including the M.R. de Souza Gold Cup, on several occasions for the most dominant field hockey club in East Africa. I covered Amar's exploits on the local and international scene for several years for the Daily Nation, East Africa's most widely read newspaper. Amar, who stood 6-foot, used his height and speed to good use and was a thorn in the defence of many teams. Amar was a gentleman on and off the field and was respected in sporting circles. Amar will be missed by all who played with and against him – a thorough and classy gentleman."

The funeral will take place on Thursday October 6, 3pm Calgary, Canadian time, at Country Hills Crematorium, Calgary.
 
Sikhs in Hockey