All the news for Monday 26 September 2022

President Dilip Tirkey wants to promote hockey in states like Punjab, UP, Tamil Nadu

Dilip Tirkey on Sunday said one of his priorities will be to promote hockey at the grassroots level by setting up more artificial turfs in states like Punjab, Uttar Pradesh and Tamil Nadu



Dilip Tirkey in a file photo. Twitter/Dilip Tirkey

Gandhinagar: Newly-elected Hockey India president Dilip Tirkey on Sunday said one of his priorities will be to promote hockey at the grassroots level by setting up more artificial turfs in states like Punjab, Uttar Pradesh and Tamil Nadu.


---

Two Pakistan hockey players retire to look for better financial avenues

Imad has been part of the Pakistan team since 2013, appearing in 145 international matches while Mubashir has been a regular Pakistan player since 2017, playing over 60 games

Karachi: Just few days after the Pakistan Hockey Federation cleared outstanding dues of the national team players, two seniors – Immad Shakeel Butt and Mubashir Ali – have announced they are retiring to focus on earning through other avenues.


---

Sophie Robinson: Ex-Wales hockey star reflects on career

By Emma Sanders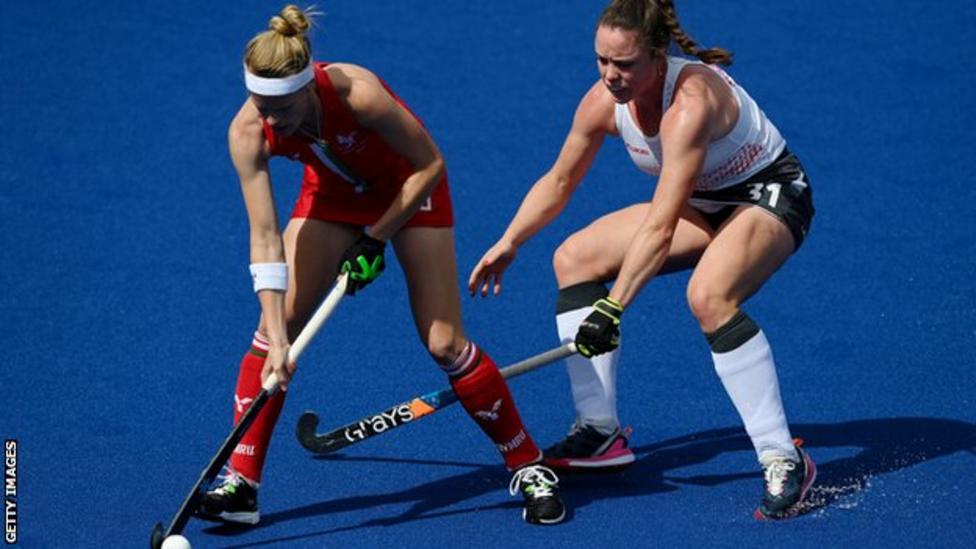 Sophie Robinson was awarded her 50th cap in the opening match of the Commonwealth Games

Former Wales hockey international Sophie Robinson said the sport "has shaped her hugely" as she reflected on her rollercoaster career.


---

Plenty of goals on day 1 of Premiership double header




Western Wildcats continue their relentless quest to retain their men's Premiership title and they were seven goals victors at newly promoted ESM. There was only one winner when Rob Harwood and Adam Mackenzie gave the Auchenhowie side a two goal lead. Then up stepped Andy McConnell to score a straight hat-trick, the first from the spot, the second at a penalty corner and the third from open play. The scoring continued with further strikes from Cameron Moran and Jack Mackenzie.


---

Drama, rivalries and rising stars: Season 2 preview

By Kate Allman




It has been three long years between drinks but finally the Sultana Bran Hockey One League is back.


---

Conversions add to goalkeepers' significance

By Adam Clifford




The role of the goalkeeper has evolved drastically in the modern game, with the Sultana Bran Hockey One League's unique field goal conversion rule and requirement for a mandatory winner of each match placing added emphasis on those between the posts.


---

Strathmore University cement top spot after win over Lakers in Kisumu

By Washington Onyango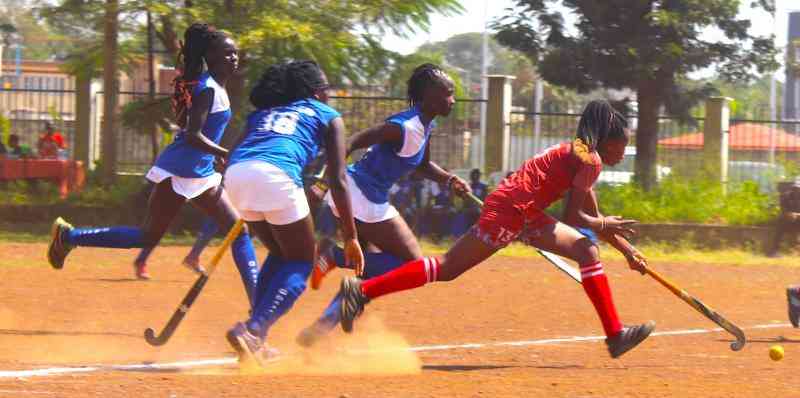 Strathmore University forward Grace Bwire (right) in action against Lakers during a KHU Premier League match in Kisumu.[Washington Onyango,Standard]

Strathmore University Scorpions stretched their lead at the top of the 2022 Kenya Hockey Union (KHU) Women's Premier League after they narrowly edged out Lakers Hockey Club 1-0 in a match played at Simba Club in Kisumu on Sunday.   


---

NCAA Division 1 results 25 September


---

No. 3 Maryland field hockey eases past Michigan State, 7-2

Taylor Lyons



Bibi Donraadt celebrates with Kylee Niswonger after a goal in Maryland field hockey's 7-2 win over Michigan State on Sept. 25, 2022. (Cam Andrews/The Diamondback)

Maryland field hockey has been familiar with tight games in recent weeks. Going down to the wire against Ohio State, Princeton and Michigan in their last three games, the Terps were rarely able to take a breath until after the final whistle.


---

No. 7 field hockey defeats Penn 2–1 in Ivy opener

Dana Serea



The 2–1 victory was the Tigers' third in four games. Courtesy of @TigerFH/Twitter.

On Friday, No. 7 Princeton field hockey (5–4, 1–0 Ivy) secured another hard-fought victory with a 2–1 win against Penn (1–7, 0–1) in the Ivy League opener.


---

Field Hockey Falls 3-0 To #16 Liberty

Fourth Quarter Rally By Liberty Ends Defensive Struggle




LYNCHBURG, VA – The Longwood Lancers took the #16 Liberty Flames down to the wire in a defensive battle in Lynchburg, but would lose by a score of 3-0. Neither team was able to score throughout the first 45 minutes until a fourth quarter rally from the Flames put them on top to seal the victory.


---

Ohio Field Hockey Falls to VCU on the Road




RICHMOND, Va. – The Ohio field hockey team (5-3) returned to action on Sunday afternoon, falling to VCU (6-3), 3-0, in Richmond, Va.


---

Field Hockey Bounces Back with Shutout Win Over Sacred Heart




PROVIDENCE, R.I. – The Brown Bears (6-2, 0-1 Ivy League) bounced back after consecutive overtime losses to claim a 4-0 home win over the Sacred Heart Pioneers (0-8, 0-0 NEC) Sunday afternoon at Goldberger Family Field.


---

Field Hockey Gets Weekend Sweep After 3-1 Victory Over Mansfield




ST. CHARLES, MO. - The Lindenwood field hockey team defeated Mansfield University in a 3-1 win at Hunter Stadium on Sunday afternoon.


---

15 questions with… Meghan McGinley, a Penn field hockey sophomore

McGinley has a twin sister named Erin who plays field hockey at Fairfield University

By Sydnei Caldwell



Sophomore midfielder Meghan McGinley during the game against Boston College at Ellen Vagelos Field on Sept. 9. Credit: Samantha Turner

The Daily Pennsylvanian sat down with Penn field hockey's Meghan McGinley — who was one of two freshmen last season to play in each of the team's games — to ask 15 questions about her origins in the sport, her pregame rituals, and her future plans. Here's what the sophomore midfielder had to say.


---

Where is she now? New Zealand hockey legend Pat Barwick

By David Leggat



Former Black Sticks captain and coach Pat Barwick with the Pakistan Trophy she received at the NZ Hockey Awards for her outstanding contribution to the sport. Photo: Simon Watts/BWMedia.

Pat Barwick has one claim to New Zealand sporting fame that few, if any, captains in any code in this country can match.


---

Hockey player Kirandeep gets offer to do medicine at UPM

By Aftar Singh



Kirandeep scored 9As in the Sijil Pelajaran Malaysia (SPM) examinations last year and obtained a CGPA of 3.88 in her matriculation. NSTP/HALIMATON SAADIAH SULAIMAN

KUALA LUMPUR: Kirandeep Kaur can now dream of becoming a doctor.


---

Commonwealth Games sees hockey interest from Muslim girls



Programmes set to be rolled out across England PIC: England Hockey and Muslim Sports Foundation)

Inspired by the Commonwealth Games, a group of Muslim girls from Birmingham have been given the chance to try out hockey in a project which is set to be rolled out in other cities across England this season.