All the news for Tuesday 27 September 2022

Nine senior players opt out of Pakistan camp ahead of Sultan Azlan Shah Cup

Anwar Zuberi

KARACHI: A new-look Pakistan hockey team is expected to feature in the 29th Sultan Azlan Shah Cup being held at Ipoh from Nov 1-10 as nine players of the national team have opted out of the camp that commenced at Abdul Sattar Edhi Hockey Stadium on Monday.


---

Seven experienced players yet to join Pakistan hockey camp in Karachi

By Syed Intikhab Ali

KARACHI: Seven seasoned players out of the 32 called for Pakistan hockey team's training camp in Karachi at Abdul Sattar Edhi hockey stadium have not reported so far, 'The News' learnt on Monday.


---

Arul: Exposure to tough European experiences will make Malaysia better

By Jugjet Singh



National hockey coach Arul Selvaraj believes regular matches against top European sides will help his team progress in the sport. -NSTP/AIZUDDIN SAAD

KUALA LUMPUR: National hockey coach Arul Selvaraj believes regular matches against top European sides will help his team progress in the sport.


---

India forward Gurjant Singh sets sights on 2023 FIH World Cup after starring in Commonwealth Games

Gurjant, meanwhile, maintained that the Indian team's focus will be on the FIH Pro League that begins next month.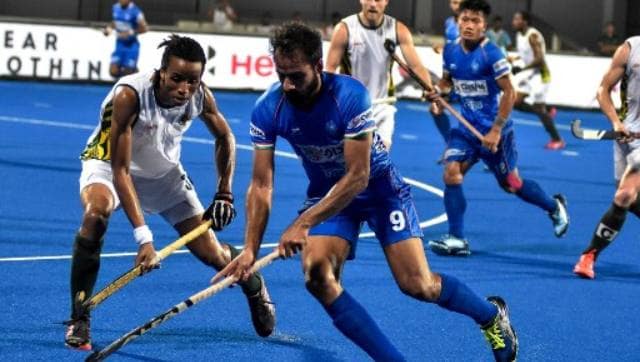 File image of Gurjant Singh. AFP

Bengaluru: Having played a vital role in India's silver medal-winning feat at the Commonwealth Games, national hockey team forward Gurjant Singh is now looking to make an impact at next year's FIH World Cup.


---

Belgium: Tom Boon Crowned Best Hockey Player of the Year

Laurent Toussaint




After a delicate summer of 2021 despite winning Olympic gold, Tom Boon managed last season with impressive maturity. Untenable in the division of honor with Leo and hard-hitting with the Red Lions during the Pro League, the Brussels resident confirmed that he was stronger and more regular than ever.


---

Belgium: Golden Sticks – Charlotte Englebert, a Golden Panther

The 21-year-old Namuroise won the first Stick d'Or of her career this Sunday.

Laurent Toussaint




A true revelation of this last season on the Belgian and international scene, the 21-year-old Namur striker deservedly won the first Golden Stick of her career. A logical reward, and certainly not the last, for the one who has become one of the major pawns of the Red Panthers in just 37 selections. Named alongside Emilie Sinia and Stephanie Vanden Borre, who had also made a strong impression over the past 12 months, the Racing player has come out on top thanks to her impressive qualities but also to the impact it offers on the game during each of its outings, both in club and national team. During the World Cup last summer, in Terrassa and Amsterdam,


---

2022 Season starts Thursday with blockbuster




The Sultana Bran Hockey One League makes its long-awaited return to the Australian sport scene with a highly anticipated double header this Thursday night to kick off the 2022 season.
https://hockeyone.com.au/2022-season-starts-thursday-with-blockbuster/

---

Thundersticks raring to bring top-class hockey to WA




Less than a week remains until the Perth Thundersticks bring top-class hockey back to the screaming crowds of WA for the highly anticipated Sultana Bran Hockey One League season.


---

Teams with Most Wins in Prestigious Beighton Cup




Beighton Cup is India's oldest hockey tournament – instituted in 1895, this prestigious domestic hockey tourney was initially organized by the Indian Football Association, until the Bengal Hockey Association took over in 1905. Named after its donor late T D Beighton, Legal remembrance to the Government of West Bengal, this tournament was initially held on natural grass at the Mohan Bagan Ground in Kolkata before the championship was shifted to the Astroturf at the Sports Authority of India (SAI complex. The championship is now organised by Hockey Bengal.


---

Men's England Hockey League Week 1 2022 Review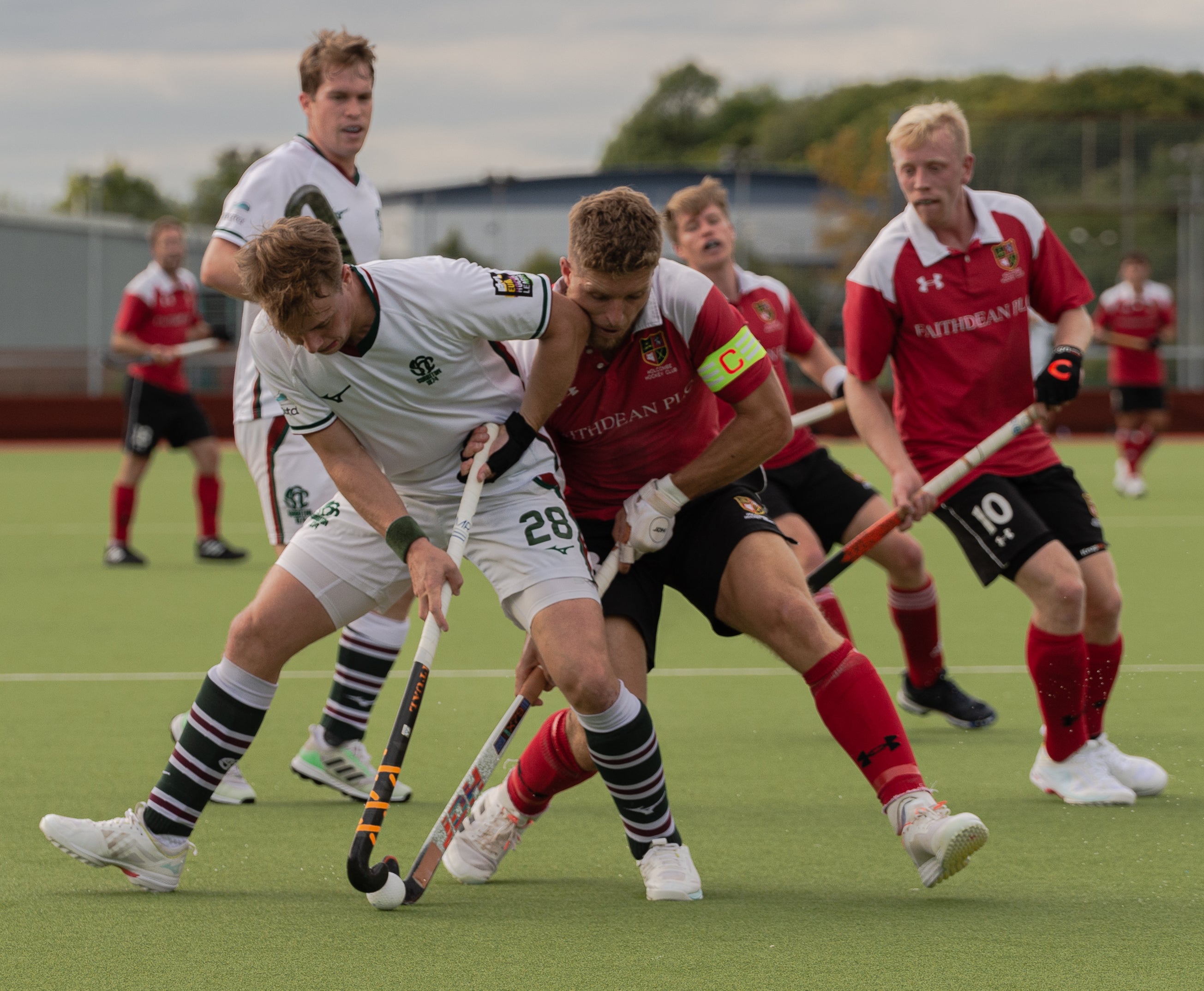 Photo by Graeme Wilcockson

Goals Goals Goals and more Goals, 195 of them!

An opening weekend in the Men's Hockey League that saw all bar five teams opening their goal-scoring charts for the season.


---

Vitality Women's Hockey League Week 1 2022 Review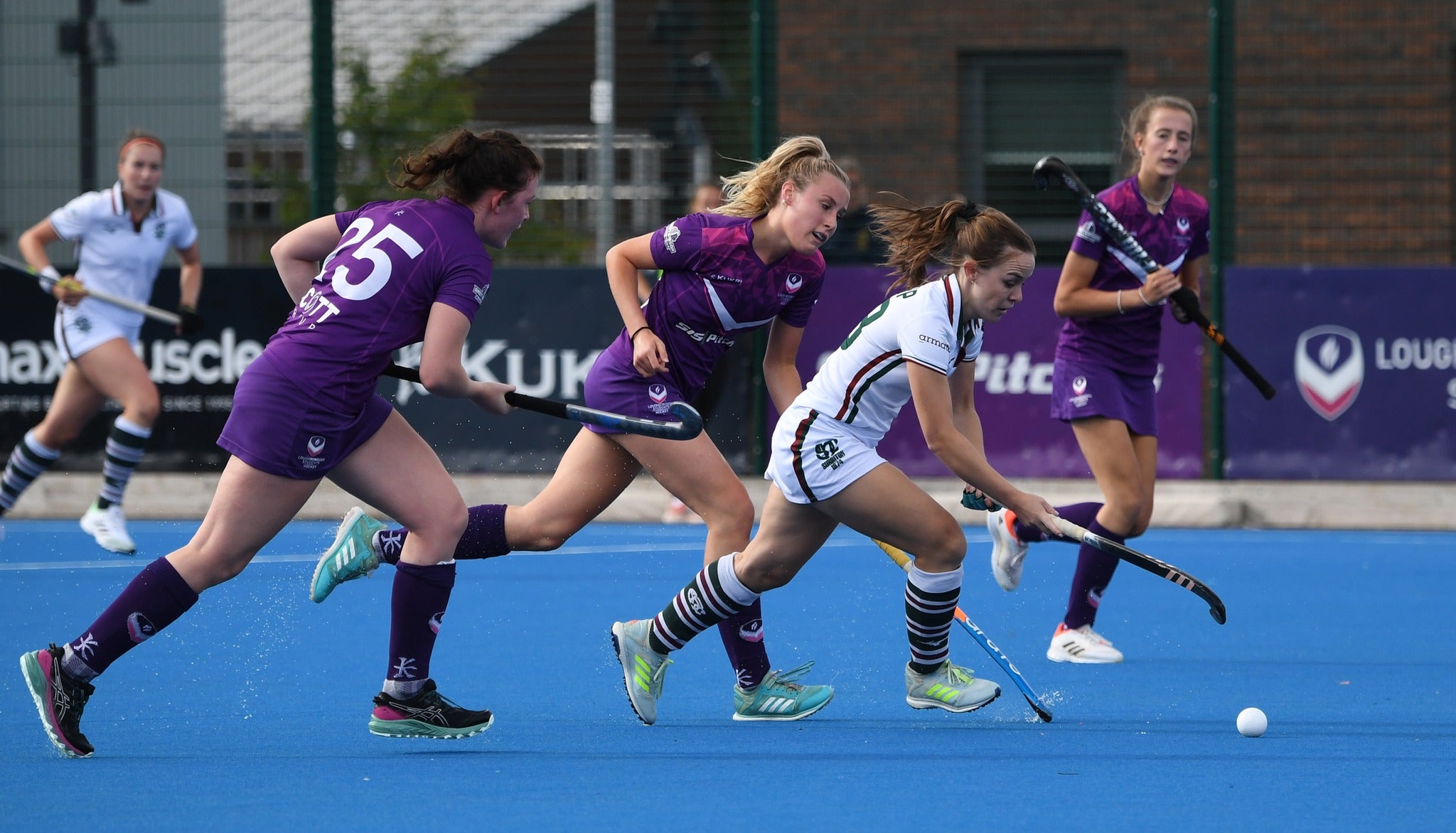 Image by Andy Smith

The opening weekend of hockey in the Vitality Women's Hockey League certainly didn't disappoint. 128 goals were scored across the League, 71 for home teams and 57 away. Jade Bloomfield of Hockey World News looks over the weekend's fixtures.


---

'Those who transition best between attack and defence are outstanding players'



Kwan Browne takes over as Southgate men's coach PIC: Simon Parker/SP Action Images

Kwan Browne takes over as Southgate men's coach this season after joining from Hampstead & Westminster


---

EY League Round 2 Recap




Week 2 of top hockey was jam-packed.

Here's everything you need to know from Week 2:


---

Watsonians and Wildcats stay on course with successful results in the Scottish Premiership




Women`s Premiership champions Watsonians embarked on the perilous trip to meet Western Wildcats at Auchenhowie and came out of the den with a solid 4-1 victory. The Edinburgh side led 1-0 at the interval courtesy of a penalty corner conversion by Emily Dark.


---

Kisumu Lakers keen to bounce back after poor start

By Washington Onyango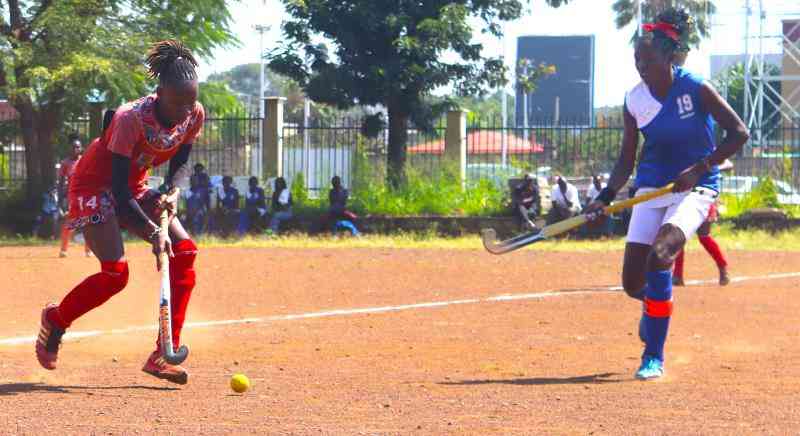 Lakers midfielder Alice Owiti (right) in action against Strathmore University's Vickline Achieng during a KHU Premier League match in Kisumu.[Washington Onyango,Standard]

Lakers Hockey Club have played down doubters that are ruling them out of the Kenya Hockey Union (KHU) Premier League title contention after a poor start to the 2022 season.   


---

Defence Services retain national hockey title

Dhammika Ratnaweera



Defense Services Hockey team skipper reeving the champions trophy at the presentation ceremony of the National senior Hockey championship at Reid Avenue.

Defence Services Hockey team emerged champions at the 59th Sri Lankan National senior Hockey championship concluded at the Astro Turf at Reid Avenue last Sunday.


---

Northwestern bounces back against Richmond Sunday after first loss of the season against Iowa

Skye Swann



Fifth year forward Bente Baekers passes the ball to a teammate on the field. Baekers earned her 75th goal Sunday, making her the second player to ever earn that statistic in the program. Seeger Gray/Daily Senior Staffer

Northwestern found its rhythm early into the second period of their match-up against Richmond Sunday at Lakeside Field, courtesy of senior midfielder Alia Marshall's quick thinking inside the circle.


---

Riley Donnelly marked return to Maryland field hockey's starting lineup with a goal

Taylor Lyons



Riley Donnelly during Maryland field hockey's 7-2 win over Michigan State on Sept. 25, 2022. (Cam Andrews/The Diamondback)

Riley Donnelly collected a pass just past midfield from Ericka Morris-Adams and immediately turned her attention to the goal cage during the third quarter of Maryland field hockey's 7-2 win over Michigan State Sunday.


---

No. 10 Virginia field hockey cruises to victory against No. 11 Syracuse

The Cavaliers blanked the Orange for their second shutout victory of the season

By Alexa Mosley



The Cavaliers celebrate a goal in a convincing victory over a ranked conference foe. Courtesy Virginia Athletics

No. 10 Virginia field hockey hosted No. 11 Syracuse at Turf Field in Charlottesville Friday evening. The Cavaliers (5-3, 1-1 ACC) shut out the Orange (7-2, 1-1 ACC) en route to a 3-0 victory.


---

Field hockey experiences major upset as Tigers fall to No. 60 Lafayette

Evelyn Walsh



Princeton played their third overtime battle in just eight days. Courtesy of Shelley M. Szwast at GoPrincetonTigers.com.

The Princeton Tigers (5–4, 1–0 Ivy) lost their fourth game of the season to the Lafayette Leopards (3–7 overall, 0–2 Patriot) last Sunday, Sept. 25 at their home Bedford field. The huge upset ended in overtime for the third time this season for the Tigers.


---

Sarah Jones Opens New Astroturf at Rougemont School




Earlier this month, Hockey Wales athlete Sarah Jones opened the brand-new astroturf pitch at Rougemont School in Newport.