All the news for Sunday 25 September 2022

"Focus on grassroots and return of Hockey India League," HI President Dilip Tirkey's roadmap

Newly elected President of Hockey India, Dilip Tirkey plans to focus on grassroots and hinted at a possible return of HIL in an exclusive chat with The Bridge.

By Pritish Raj



Dilip Tirkey (Source: Times of India)

Indian sports landscape is ever-changing and one of the recent trends has seen former players taking over national federations as administrators.


---

Hope to make World Cup debut in Odisha in January: Abhishek

By Chitrangada Dc




Bengaluru: The next few months will be quite crucial for the Indian men's hockey team, who are preparing for a home World Cup when the FIH Hockey World Cup 2023 comes to town in January. Among those keenly eyeing the big stage is young Abhishek, who, if selected would have the honour of making his Senior World Cup debut at home.


---

Players assemble in Karachi for national hockey camp today

By Syed Intikhab Ali

KARACHI: Pakistan hockey team's training camp players will report at Abdul Sattar Edhi hockey stadium here on Sunday (today).


---

Pakistan hockey coach Aikman faces visa issues again

He has also not been paid

Qadir Khawaja a



Photo: PHF

Pakistan national hockey team's Dutch coach Siegfried Aikman's arrival in Pakistan has been delayed due to visa issues.


---

Pakistan hockey players get paid after 6 months as PHF releases 15 million rupees

The Pakistan Hockey Federation (PHF) has finally cleared the dues of its players, distributing around 15 million rupees to 30 athletes.




The Pakistan Hockey Federation (PHF) has finally cleared the dues of its players, distributing around 15 million rupees to 30 athletes, who had not been paid for the last five months.


---

Prestigious Beighton Cup Revived After Three Years, 124th Edition Will Be Held From December 11-18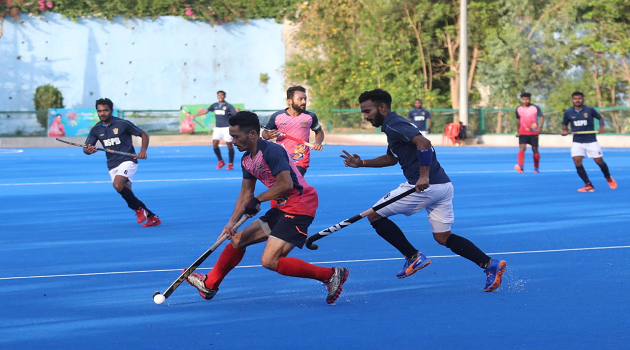 The prestigious Beighton Cup – the world's oldest hockey tournament – will be revived after a hiatus of three years and would be held at the SAI Sports Complex in Kolkata from December 11-18. The tournament could not be held in 2020 owing to Covid-19 as well as in 2021 owing to date issues. Hockey Bengal – the organisers of the coveted domestic hockey tournament has kickstarted preparations and would be soon zeroing in on the participating teams.


---

International-Level Hockey Stadium Would be a Big Boost for Simdega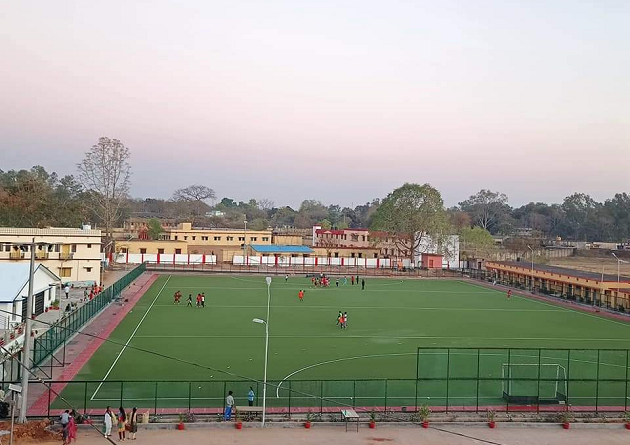 Jharkhand's contribution to Indian hockey perhaps hasn't quite hogged the desired limelight. But one pocket – Simdega promises to be the next big hockey hub – it has produced the likes of Michael Kindo (1972 Munich Olympics bronze medallist and a member of the 1975 World Cup-winning team), Sylvanus Dung Dung (member of the gold-winning 1980 Moscow Olympics, Sumrai Tete (former skipper and member of the 2002 gold-winning Commonwealth Games team), Bimal Lakra (member of the 2002 silver-winning Asian Games team), his younger sister and former Indian captain Asunta Lakra, and Salima Tete (member of the 2021 Tokyo Olympics women team that finished fourth).


---

Morard and Wettingen finally get EHL shot




Rotweiss Wettingen are making their return to the EHL – as well as a return for Swiss clubs – for the first time for a decade and they will be hoping to get their first win in the competition.


---

Blazers scorch Wolverines, Jaguars shock Starthmore in hockey league

By Agnes Makhandia

National team forward Elanor Chebet made scored and assisted one goal as the defending champions Blazers defeated Dutch Flower Group Wolverines 3-0 in the women's Kenya Hockey Union Premier League at the City Park Stadium in Nairobi on Saturday.


---

Saints close to retaining title

by Helge Schütz



Giovanni Handura of School of Excellence in action against Aiden Landry of Saints. Photo: Helge Schütz

SAINTS closed in on the Bank Windhoek Outdoor Hockey Men's Premier League title after a comfortable 4-1 victory against School of Excellence at the WHS field on Monday.


---

YMCA win hockey opener

Nick Maitland



Juniors' Kanye Wharton (left) gets the better of YMCA's Dario Lewis in midfield in the men's game. (Picture by Nick Maitland)

YMCA were the only victorious side after yesterday's low-scoring but highly competitive start to the 2022 Barbados Hockey Federation League Cup at the Barbados Hockey Centre in Wildey, St Michael.


---

NCAA Division 1 results 24 September


---

Field Hockey Downs Slippery Rock in 5-2 Victory




ST. CHARLES, MO. - The Lindenwood field hockey team defeated Slippery Rock University in a 5-2 win at Hunter Stadium on Saturday afternoon.


---

Despite 2-0 win over Wake Forest, penalty corners remain an issue for UNC field hockey

By Shelby Swanson



UNC senior forward Erin Matson (1) protects the ball during the Tar Heels' match against Wake Forest on Friday, Sept. 23, 2022, at Karen Shelton Stadium. Photo by Dylan Thiessen | and Dylan Thiessen The Daily Tar Heel

North Carolina field hockey coach Karen Shelton said her team has about five to seven different penalty corner plays it likes to throw at opponents.


---

No. 3 Maryland field hockey vs. Michigan State preview

Maryland is aiming to move to 3-0 in the Big Ten.

By Damon Brooks Jr.



Photo courtesy of Maryland Athletics.

No. 3 Maryland field hockey concludes its two-game homestand with a Sunday afternoon matchup with Michigan State. The game starts at 1 p.m. and can be streamed on Big Ten Plus.