All the news for Thursday 18 August 2022

Fruitful meeting between FIH and CoA, Hockey India keeps FIH Odisha Hockey Men's World Cup 2023 on track




Lausanne, Switzerland: A joint meeting was held today between the International Hockey Federation (FIH) and the Committee of Administrators (CoA), Hockey India. The meeting was extremely cordial and productive, attended by Acting President FIH, Mr. Seif Ahmed; CEO FIH, Mr. Thierry Weil and the members of the CoA of Hockey India, Justice Anil R Dave, former Judge of the Supreme Court, Dr. S.Y. Quraishi, former Chief Election Commissioner of India and Mr. Zafar Iqbal, Padmashree awardee and former Olympian as captain of the Indian Hockey team.


---

FIH looks forward to "exceptional" Men's Hockey World Cup after meeting Hockey India CoA

By Patrick Burke



The FIH was updated on the progress of preparations for the Men's Hockey World Cup in January 2023 ©Getty Images

The International Hockey Federation (FIH) has insisted that it and the Hockey India Committee of Administrators (CoA) "look forward to an exceptional global event" in the form of next year's Men's Hockey World Cup, after discussing preparations with the Odisha State Government.


---

India on track to host 2023 Hockey World Cup, FIH approves plan

In contrast to the recent FIFA ban on the AIFF for "undue influence from third parties", the FIH officials made it clear that they respected any legal orders.

Uthra Ganesan



Odisha Chief Minister Naveen Patnaik during the unveiling of the Men's Hockey World Cup 2023 logo at the Kalinga hockey stadium in Bhubaneswar. | Photo Credit: The Hindu

The men's hockey World Cup 2023 is all set to be safe and on track to be hosted by India as scheduled after a meeting between the International Hockey Federation (FIH) and the Committee of Administrators (CoA) in New Delhi on Wednesday.


---

FIH issues a joint statement with CoA: Hockey India election process to be completed by 9 October

The good news for HI is that FIH does not consider the court as a third party, ruling out the possibility of a ban with only months left for the men's World Cup.



The FIH and CoA said the final draft of the constitution will be delivered in next 10 days. Image: Hockey India/Twitter

New Delhi: Hockey India's election process will be completed by October 9, the Committee of Administrators-managed sports body said on Wednesday after submitting the first draft of its modified constitution to the International Hockey Federation (IHF).


---

EuroHockey Championship Qualifiers - 18 August

EuroHockey Championship Qualifier A 2022 Men
Ourense, Spain

EuroHockey Championship Qualifier B 2022 Women
Dublin, Ireland

EuroHockey Championship Qualifier C 2022 Women
Vilnius, Lithuania

FIH Match Centre


---

Durham tickets on sale; Seating close to sold out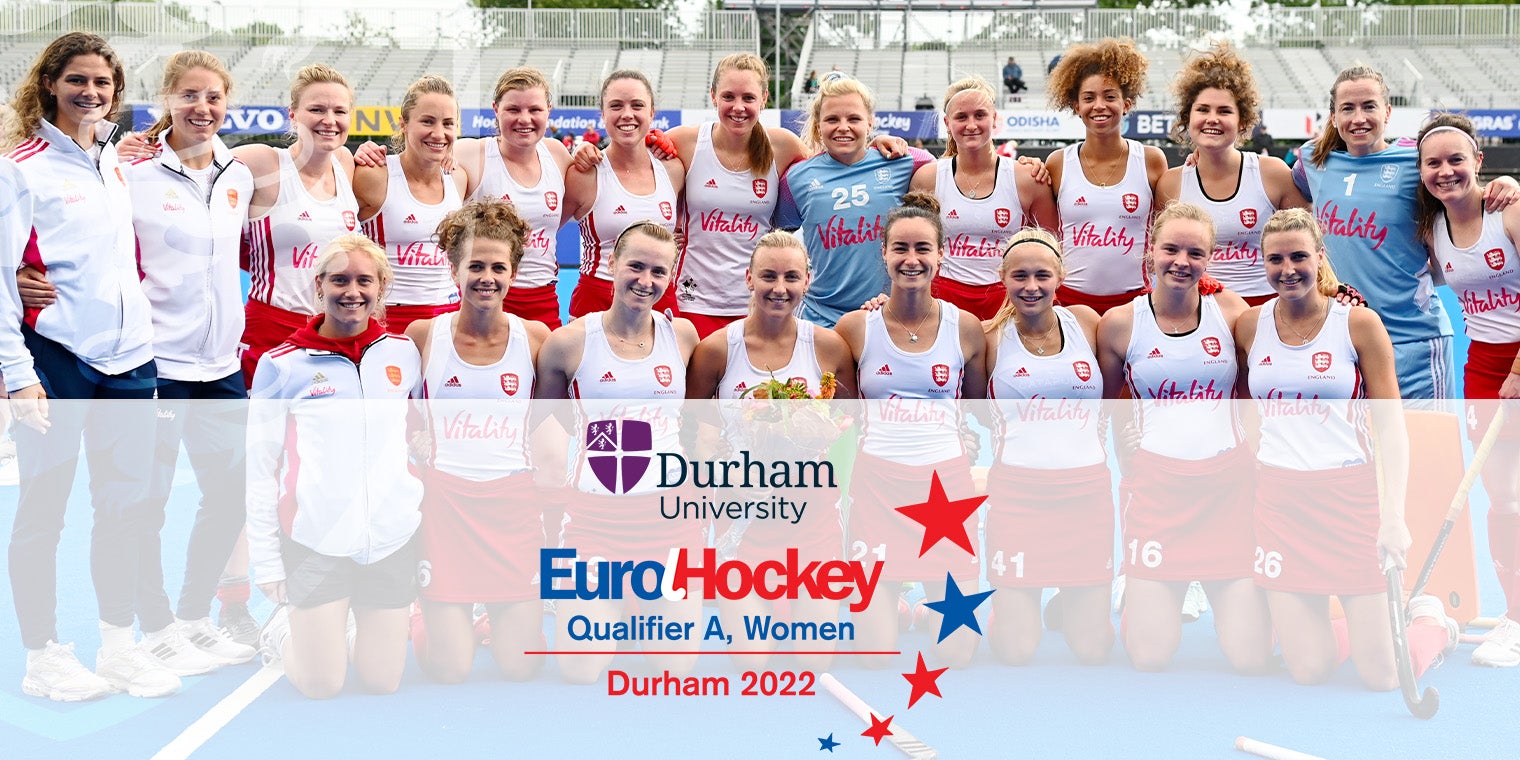 Fresh from their historic Commonwealth Games gold medal in Birmingham; England's women travel to Durham for an important EuroHockey Qualifier tournament.


---

Scotland men's Euro qualifier squad announced

The Scotland men's squad has been announced for EuroHockey Qualifier D, which will be held on home soil at Uddingston Hockey Club on 24-27 August.


---

O-35 Women Capture First Win on Day 4 of WMH World Cup Nottingham



IMAGES TAKEN BY DAVE BUTTERY PHOTOGRAPHY

NOTTINGHAM, England - On the fourth day of competition at the 2022 World Masters Hockey (WMH) World Cup in Nottingham, England, only the U.S. O-35 and O-40 Women's Masters Teams competed. The O-35 squad captured their first win, with a hard fought comeback over Germany, while the O-40 women put up a good fight against hosts, England.


---

Hockey Masters World Cup: Allberry aims for golden year for family



Captain Ben Allberry celebrates for England over-35s PIC: Dave Buttery Photography

England over-35s have made it unbeaten into the semi-finals of the Masters World Cup in Nottingham, with captain Ben Allberry still on the path for early family bragging rights.


---

Australian Country Challenge makes memorable return




The successful return of the Hockey Australia Country Challenge has seen Queensland dominate this year's event in Albany, Western Australia.


---

Jillaroos group heading to the Red Centre




A selection of athletes aspiring to represent Australia at the next FIH Junior Women's World Cup will assemble in Alice Springs today for a six-day training camp.


---

Division I: 2022 Season Predictions

By Paige Powell, USA Field Hockey's College Content Intern




It's finally August, which means the start of the 2022 US college field hockey season.


---

BJSS Juniors to battle City Hall for Div 2 title

By Aftar Singh

KUALA LUMPUR: Bukit Jalil Sports School (BJSS) Juniors will face Kuala Lumpur City Hall in the Malaysian Junior Hockey League Division Two final on Saturday.


---

Field Hockey Canada Celebrates Hall of Fame Class of 2021

Another class of athletes, coaches and builders joins existing legacy in Field Hockey Canada's Hall of Fame




The Field Hockey Canada Hall of Fame recognizes community members that defined excellence both on and off the field. The Hall of Fame acknowledges the amazing athletic and administrative careers of the people who have continuously elevated and built the sport in Canada and this amazing hockey community.


---

Hall of Fame Class of 2021 – Victor Warren

Victor Warren inducted in the Builder Category




In the Builder Category for this year's hall of fame, Field Hockey Canada honours an innovator that's excelled at all levels of the game.