All the news for Friday 19 August 2022

EuroHockey Championship Qualifiers - 19 August
EuroHockey Championship Qualifier A 2022 Men
Ourense, Spain
ESP, CZE, POR, POL

EuroHockey Championship Qualifier B 2022 Women
Dublin, Ireland
IRL, CZE, TUR, POL

EuroHockey Championship Qualifier C 2022 Women
Vilnius, Lithuania
ITA, LIT, UKR

FIH Match Centre

---

Ireland off to flying start in EuroHockey qualifiers




Ireland recorded a strong opening win in the Women's EuroHockey Championship Qualifier B at the Sport Ireland Campus to head their group after day one.


---

Ireland begin bid to reach finals with win over Poland

By Nigel Ringland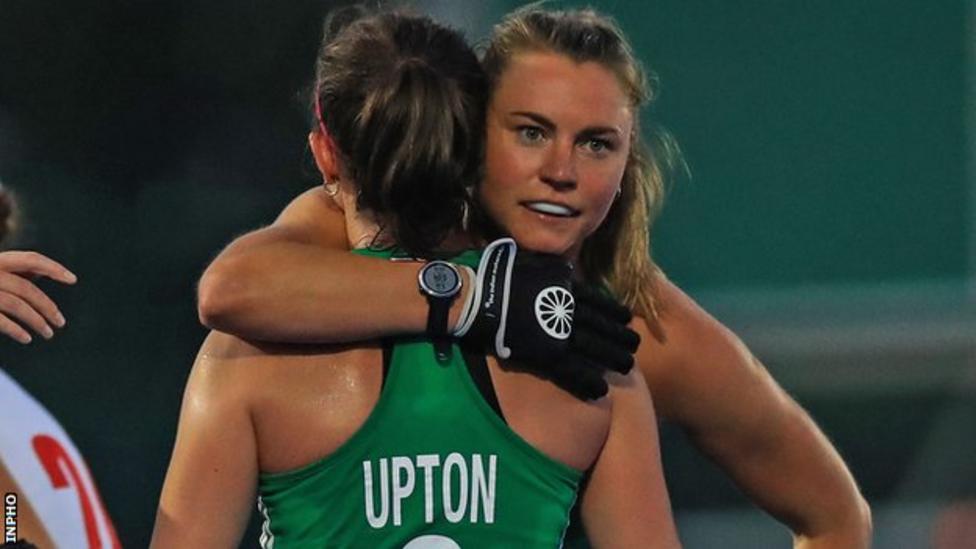 Roisin Upton scored twice for Ireland

Ireland got their bid for a place at next summer's EuroHockey finals off to a winning start with a comfortable 3-0 victory over Poland at the National Sports Campus in Abbotstown.


---

Wales Set To Compete In Eurohockey Qualifiers In Glasgow And Durham



IMAGE: David P McCarthy Photography

Straight off the back of a successful Commonwealth Games, Wales men and women will compete in their respective EuroHockey Qualifiers next week.


---

Scotland women's squad announced for EuroHockey qualifier in Dunkirk

The Scotland women's squad has been announced to compete at Women's EuroHockey Qualifier D, in Dunkirk.


---

Masters Hockey World Cup 2022: 'The bar has been raised for the sport'



Teams in action at the Masters World Cup PIC: Dave Buttery Photography

Glenn Paton, the World Masters Hockey president, says higher standards have been delivered in terms of what the sport can achieve at future major competitions.


---

Beyond Comparison

Ashley Morrison

The Australian Men's hockey team won their seventh consecutive Commonwealth Games gold medal just over a week ago. Whereas many in the media predict every Olympic Games that the team will 'definitely medal,' and even sometimes are 'a guaranteed the gold medal,' the Commonwealth Games is probably the only international tournament in which they are expected to win, and it would be to many involved catastrophic if they didn't.


---

Commonwealth Games Hockey: Australia, the thorn in India's flesh

The women's team had a bumpy ride to the semifinals, while the men's team had a smooth ride to the final. Both faltered against the Australians, whose 24-year reign in the Commonwealth Games shows no signs of ending.

Uthra Ganesan



All's well that ends well: Members of the Indian women's hockey team with their silver medals after winning the bronze-medal playoff match against New Zealand. India let in a goal with 18 seconds to go for the final whistle but Savita Punia saved the day for India during the shootout. | Photo Credit: Getty Images

A year after India's hockey teams impressed at the Tokyo Olympics, the Birmingham Commonwealth Games have reminded us that sport isn't a mathematical equation with a single definite solution but an unsure science. All permutations and processes throw up new results.


---

Pak hockey system flawed, says Aikman

By Abdul Mohi Shah

ISLAMABAD: As the hockey pundits are busy in off the field 'make or break', Pakistan head coach Siegfried Aikman called for the revolution at the grassroots level to start producing results at the higher level.


---

Three takeaways from Maryland field hockey's 6-2 exhibition win over James Madison

Taylor Lyons



Hope Rose tries to get past a defender during Maryland field hockey's 3-0 win over James Madison on October 10, 2021. (Autumn Hengen/The Diamondback)

Coach Missy Meharg didn't treat Thursday's exhibition game with James Madison as such. She didn't want her team to either.


---

JMU field hockey embraces challenge of independent season

Zach Mendenhall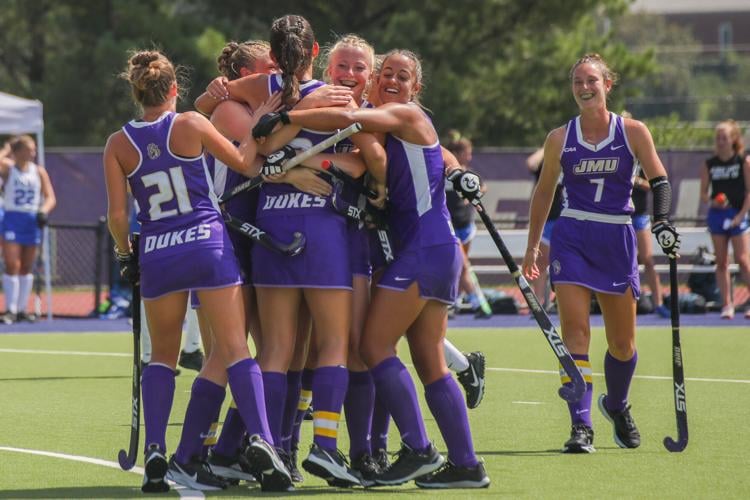 JMU field hockey will travel roughly 10,000 miles this fall as an independent program. Breeze file photo

In its prior season, the farthest JMU field hockey traveled to face an opponent was Boone, North Carolina. This season the Dukes find themselves across the country in California in two short months, where they'll play three games in four days.


---

BJSS Thunderbolts slay Kedah Eagle 9-2

By Jugjet Singh

SUNGAI PETANI: Bukit Jail Sports School (BJSS) Thunderbolts hammered Kedah Eagle 9-2 in Division One of the Junior Hockey League here today.


---

Ikram confident prior to FIH Presidential election and aims to empower smaller nations

By Owen Lloyd



Tayyab Ikram wants to drive hockey's development in the sport's traditionally weaker nations ©Getty Images

International Hockey Federation (FIH) Presidential candidate Tayyab Ikram is confident of his credentials and has promised to "engage and empower" the organisation's smaller member federations if his campaign is successful.