All the news for Friday 24 June 2024

2021-22 FIH Hockey Pro League (W) - 24 June
HC Den Bosch

All times GMT +2

25 Jun 2022 11:30     USA v BEL (RR)    
25 Jun 2022 14:00     CHN v GER (RR)    

26 Jun 2022 11:00     USA v BEL (RR)    
26 Jun 2022 13:30     CHN v GER (RR)    

Women's Pool standings

Keep up to date with all the latest news on the FIH Hockey Pro League via the Watch.Hockey app, event website and through FIH social media channels - Facebook, Instagram and Twitter.

Live streaming and full game replay on the Watch Hockey App (May be Geo blocked if there is TV coverage)

FIH Match Centre


---

Ireland fall to Japan as hockey World Cup build-up continues

Strange run of constant fixtures against Japanese opponents continues with 2-1 defeat

By Stephen Findlater



A dejected Katie Mullan after Ireland's defeat to Japan. Photograph: Tom Maher/Inpho

Ireland completed their World Cup preparations with a 2-1 defeat at the hands of Japan in the fourth fixture of this week's SoftCo Series at Belfield.


---

Curran riding crest of wave ahead of World Cup



Pic: Adrian Boehm

As weeks go, Ellen Curran says there have been few better for her. Just a few hours after her inclusion in the Irish World Cup side, college results landed – a first class honours in her masters of Biomedical Engineering.


---

"We have to play together and fight hard"




Ahead of the 15th edition of the FIH Hockey Women's World Cup taking place in Spain and the Netherlands (1-17 July), we're conducting a series of exclusive interviews with the participating teams. Today: Savita (IND).


---

Hannah Haughn's Road to Recovery: From ACL tear to World Cup

Haughn fights back from torn ACL to make her return at Hockey World Cup




Hannah Haughn remembers the moment that it happened. It was March 2021, at national team carding camp. It was a perfect storm of factors. End of the day dry turf combined with a lateral collision, as her and a defender challenged for a ball. It was a nothing play, the type of challenge that takes place every game. Haughn was just in the wrong place at the wrong time and the combination of factors worked against her.


---

Shona: Why This Summer Is Special For Me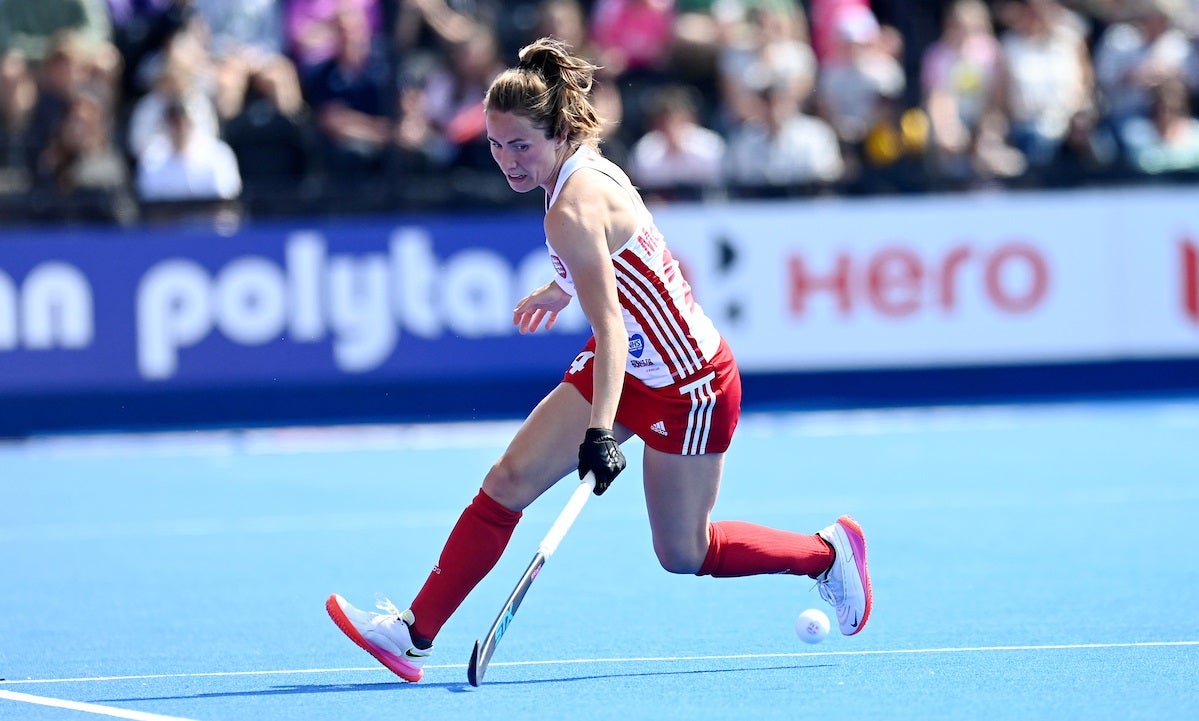 Shona McCallin has already had a fantastic international hockey career. Gold medal winner at the Rio Olympics, a bronze in Tokyo, a European Championship winner in 2015 and then European bronze two years later.


---

Commonwealth Games 2022: Savita Punia to captain Indian women's hockey team

The Indian women's hockey team, placed in Pool A, will face Ghana in its first match of CWG 2022 on July 29.

By Ali Asgar Nalwala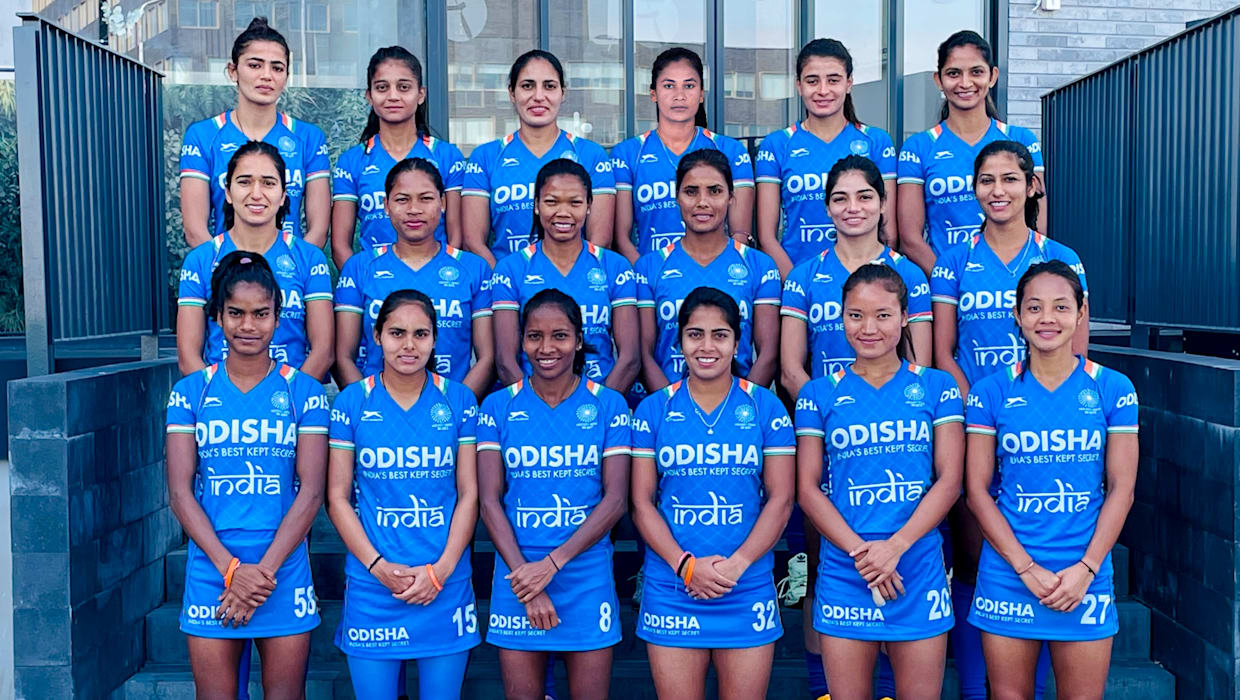 Commonwealth Games 2022: Savita Punia to captain Indian women's hockey team Picture by Hockey India

With just over a month to go for the Commonwealth Games 2022, an 18-member Indian women's hockey team for the quadrennial event was announced by Hockey India on Thursday.


---

India names 18-member women's hockey team for CWG, Rani Rampal misses out again

The side will be captained by goalkeeper Savita Punia while experienced defender Deep Grace Ekka will be her deputy in the Birmingham CWG, to be held from July 28 to August 8.



Indian team players celebrate after scoring against Spain in the FIH Hockey PRO League match at the Kalinga stadium in Bhubaneswar   -  BISWARANJAN ROUT

 India on Thursday named an 18-member women's hockey team for the upcoming Commonwealth Games, with star striker Rani Rampal left out yet again for failing to regain full fitness after an injury.


---

Malaysia get Nations Cup invite

By Jugjet Singh



Malaysia are invited to participate in the International Hockey Federation's (FIH) men's Nations Cup. - BERNAMA PIC

KUALA LUMPUR: The International Hockey Federation (FIH) have invited Malaysia to play in the inaugural men's Nations Cup, but its date "clashes" with the Azlan Shah Cup in Ipoh.


---

Hockey rises to the Olympic challenge




It is International Olympic Day and, as one of the most popular Olympic team sports, the global hockey community is celebrating the day in style.


---

Alyson Annan: 'I Don't Have to Go Back to Orange'




'I will not go into that,' says Alyson Annan, Tuesday evening in Rotterdam. After the Pro League match Netherlands-China (2-1) the question from the media is how she looks back on her break with the Netherlands Women. 'It's not interesting to me. I don't have to go back to that anymore. As the national coach of China, I am working on a very nice project. That's what I'm focusing on now.'


---

Indian junior women's hockey team beats USA 4-1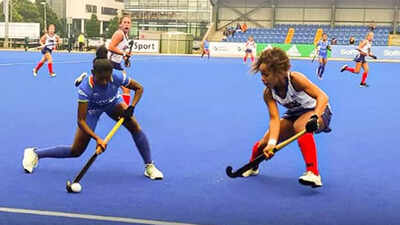 (Photo credit: @TheHockeyIndia Twitter)

DUBLIN: The Indian women's hockey team recorded a comprehensive 4-1 victory over the United States in the U-23 5-Nation tournament here on Thursday.


---

2022 4 Nations Men's Invitational Tournament (Zagreb) - 24 June
Zagreb

All times GMT +2

24 Jun 2022 18:00     HUN v SLO (RR)    
24 Jun 2022 20:00     CRO v SRB (RR)    

25 Jun 2022 14:00     SRB v HUN (RR)    
25 Jun 2022 16:00     CRO v SLO (RR)    

26 Jun 2022 11:00     SLO v SRB (RR)    
26 Jun 2022 13:00     CRO v HUN (RR)   

Pool standings

FIH Match Centre


---

Systemize Pakistan hockey to regain lost glory: Rana Naeem

LAHORE – Rana Naeem, a Pakistani-born coach of Belgium 1st Hockey League's top club Gantoas, has said that it is impossible to regain lost hockey glory unless the government and private sector financially support the Pakistan Hockey Federation (PHF).


---

Kookaburras stars set to lead Perth Thundersticks men's squad for upcoming Sultana Bran Hockey One season




Three Kookaburras set to represent Australia at the upcoming Commonwealth Games headline a strong 2022 Perth Thundersticks men's squad that seeks to impress at the upcoming Sultana Bran Hockey One League season.


---

Hockeyroos heroes headline powerful Perth Thundersticks women's squad




Six current Australian Hockeyroos Commonwealth Games representatives form the nucleus of a strong 2022 Perth Thundersticks squad that's aiming to put on a show across the 2022 Sultana Bran Hockey One League season.


---

Coach Rajan has big plans for Negri's U-16 boys and girls

By Jugjet Singh

KUALA LUMPUR: After Negri Sembilan's boys and girls made it to the semi-finals of the National Under-16 hockey tournament, head coach K. Rajan has bigger plans for them.


---

Tengku Ahmad's coaching skills put to the test

PETALING JAYA: Former international Tengku Ahmad Tajuddin Tengku Abdul Jalil's coaching credentials will be put to the test when his high-riding Selangor team play defending champions Perak in the boys' semi-finals of the National Under-16 championships in Bukit Jalil today.


---

Hard work for hockey development produces positive results

Odendaal's programme unearths five new stars for Northern Blues

Athenkosi Tsotsi



Back row - Promise Rachoene, Petunia Mogashoa, Cobie Odendaal. Front row - Calvin Matsemela, Mosa Nhlapo, Samukelo Gule, Freddy Mahlangu. Image: Athenkosi Tsotsi

Hockey is still an unfamiliar sport to many children and their schools around South Africa for historic reasons and lack of planning by authorities for facilities to be made available in certain communities.