All the news for Thursday 23 June 2022

2021-22 FIH Hockey Pro League (W) - 23 Jine
HC Rotterdam, Rotterdam

All times GMT +2

21 Jun 2022 16:30     USA v IND (RR)       2 - 4
21 Jun 2022 19:00     CHN v NED (RR)     1 - 2

22 Jun 2022 16:30     USA v IND (RR)      0 - 4
22 Jun 2022 19:00     CHN v NED (RR)     0 - 6

Women's Pool standings

Keep up to date with all the latest news on the FIH Hockey Pro League via the Watch.Hockey app, event website and through FIH social media channels - Facebook, Instagram and Twitter.

Live streaming and full game replay on the Watch Hockey App (May be Geo blocked if there is TV coverage)

FIH Match Centre


---

Netherlands hit super six against China and India finish campaign on a high against USA




It was a bitter sweet moment for USA's Lauren Moyer as she celebrated 100 international caps for her team but then suffered a 4-0 loss at the hands of an impressive India team. For the Eves this was a great result as it meant they finished their first season in the FIH Pro League in third place.


---

The Netherlands secure second in Women's FIH Pro League with China thrashing

By Michael Houston



The Netherlands finished the 2021-2022 FIH Hockey Pro League season in second ©Getty Images

The Netherlands ensured they would finish second in the women's International Hockey Federation (FIH) Pro League standings today by thumping China 6-0 in their penultimate match in Rotterdam.


---

India Takes Second Game Over USWNT in FIH Hockey Pro League



Images Taken by World Sports Pics & FIH

ROTTERDAM, Netherlands – In their second meeting of the FIH Hockey Pro League, the No. 15 U.S. Women's National Team saw opportunities go unconverted against No. 6 India. Trailing 1-0 at the break, India produced a three goal second half to defeat USA, 4-0.


---

India finish third after overcoming USA in final match

The Indian hockey team won the match 4-0 and finished in its debut FIH Pro League season.

By Utathya Nag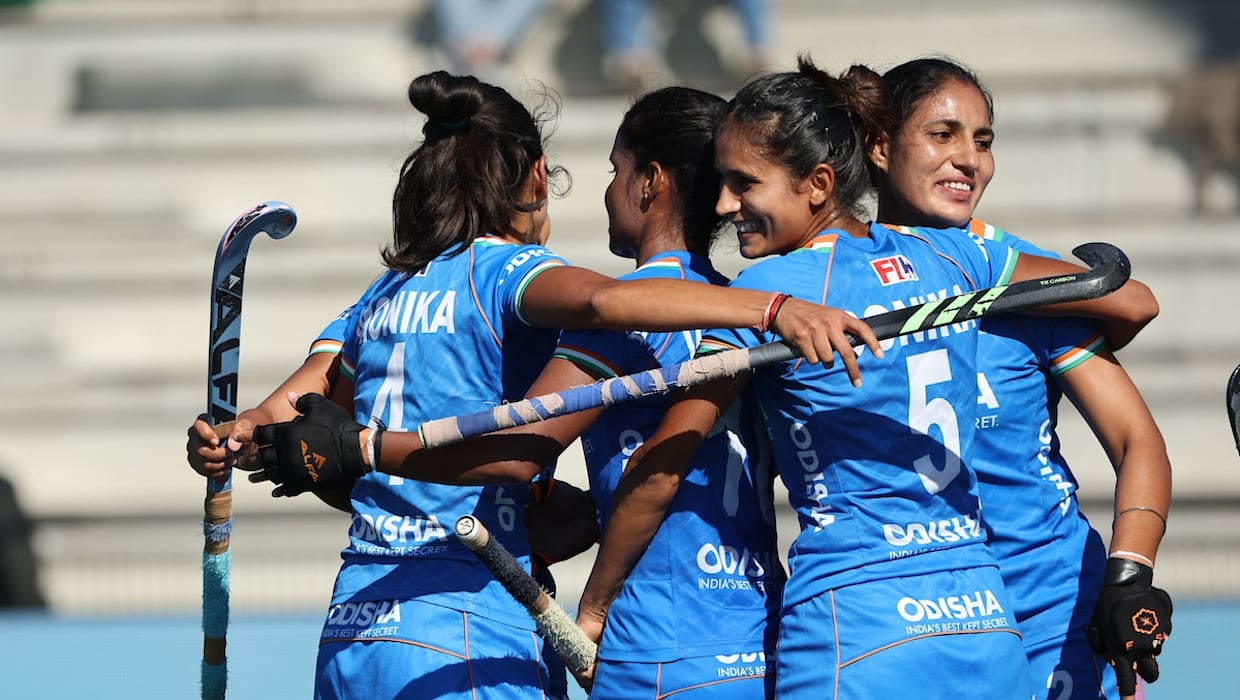 Picture by Hockey India

The Indian women's hockey team beat USA 4-0 in its final match of the FIH Pro League 2021-22 at the Hazelaarweg Stadion in Rotterdam on Wednesday.


---

Indian women outclass USA 4-0 to finish 3rd in debut season

The win will boost India's confidence ahead of the Women's World Cup to be co-hosted by the Netherlands and Spain from July 1 to 17.



Vandana Katariya cored a brace in the 39th and 54th minute as India completed a double over USA to finish third in the league. (File Photo)   -  GETTY IMAGES

The Indian women's hockey team produced a dominating performance to outclass USA 4-0 in the second-leg match to finish a creditable third in its debut season at the FIH Pro League here on Wednesday.


---

SoftCo Series – Ireland v Japan & Uniphar Series




Ireland's women look set for a rousing send-off on Thursday evening at Belfield in their final warm-up fixture of the SoftCo Series, closing out a four-game run against Japan.


---

Indian women's hockey team beats Ukraine 3-0 in U-23 five-nation tournament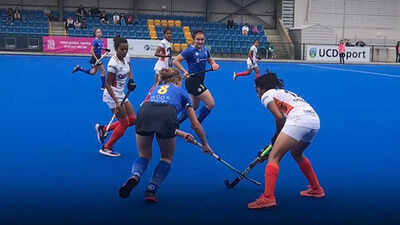 (Photo credit: Hockey India Twitter)

DUBLIN: The Indian women's hockey team continued its unbeaten run in the U-23 five-nation tournament with a comprehensive 3-0 win over Ukraine here on Wednesday.


---

'We have a signed Ukranian flag by soldiers which travels everywhere with us'



Ukraine sing then national anthem PIC: Max Fulham

Two and a half months later than hoped, the Irish women's development squad were looking forward to taking the field with their Ukraine counterparts on Thursday night, writes Stephen Findlater.


---

Scotland Under 21 2 USA Senior Men's squad 4

After a 2-0 win in the three match series against Wales last weekend the Scotland under-21 side were put under much more pressure by the USA senior squad at Uddingston today and finally went down 4-2 in the first match of another three match encounter.


---

South Africa to host inaugural Men's Nations Cup!




Lausanne, Switzerland: The International Hockey Federation (FIH) has appointed South Africa as the host country for the inaugural FIH Hockey Men's Nations Cup. The event will take place at the North-West University of Potchefstroom – which successfully hosted the FIH Hockey Women's Junior World Cup in April this year - from 28 November to 4 December 2022.


---

SA Hockey U21 Squads Announced

South African Hockey has today announced the SA U21 Squads selected on the back of the recent U21 IPT that took place in the Eastern Cape. The squads are the first groups towards the respective 2023 FIH Junior World Cup.


---

Hockey Cranes qualify for AllAfrica Games

Uganda is set to feature on Africa's biggest stage for the second time after featuring in the Hockey African Cup of Nations in Ghana in January.

Charles Lwanga



Hockey Cranes in action. File photo

The national hockey teams (both men and women) sailed through to the All-Africa Games slated for next year in July in Accra, Ghana.


---

Weatherhead plotting Lady Historicals ambush

"We are taking on a more experienced side, but we hope to hurt them and knock them out," Nafuna said.

Charles Lwanga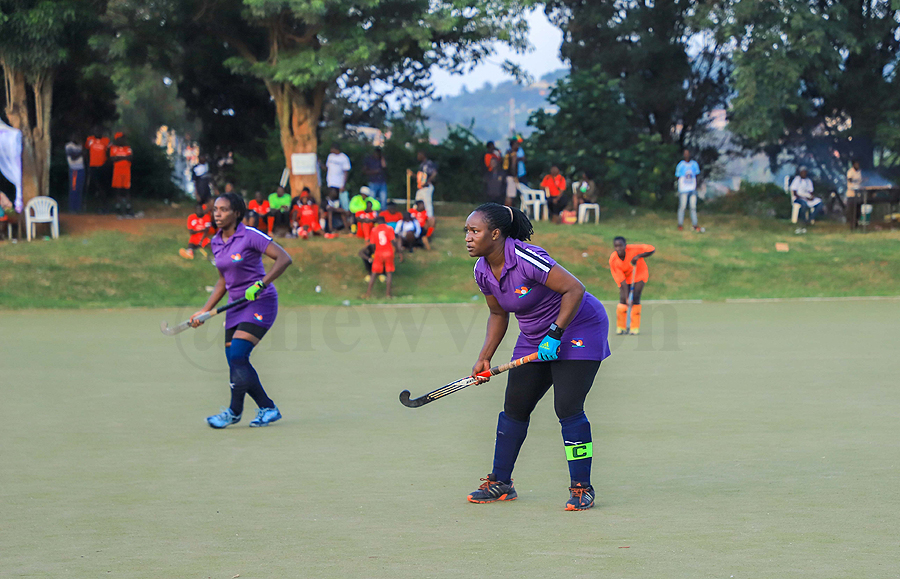 Weatherhead Lady Historicals captain Lydia Dhamuzungu waits to strike the ball. Photos by Charles Lwanga

Uganda's Weatherhead Hockey club captain Sonia Nafuna has admitted the tie between them and Lady Historicals will be tough.


---

Adelaide Fire make coaching appointments for Season 2




Hockey South Australia and the Adelaide Fire are pleased to announce the coaching appointments for Season 2 of the Sultana Bran Hockey One League.


---

A Night to Remember: USA Hockey 100th Anniversary & Hall of Fame Celebration

Trailblazers. Legends. Olympians.



Hall of Fame inductee, Aaron Sher. Images Taken by Optical Realities

On Saturday evening, more than 250 individuals gathered for a night to remember. A night to honor the men and women, athletes, coaches, umpires, leaders, administrators, volunteers, families and friends, all who have dedicated so much to the association and our sport this past century.