All the news for Sunday 19 December 2021

Hero Asian Champions Trophy Dhaka 2021 - 19 December
Dhaka (BAN)

All times GMT +6

18 Dec 2021     PAK v KOR (RR)     3 - 3
18 Dec 2021     JPN v BAN (RR)     5 - 0

19 Dec 2021 15:30     IND v JPN (RR)    
19 Dec 2021 18:00     PAK v BAN (RR)    

20 Dec 2021 is a rest day

Live streaming and full game replay on the Watch Hockey App (May be Geo blocked if there is TV coverage)

Pool Standings
| Rank | Team | Played | Wins | Draws | Losses | Goals For | Goals Against | Goal Difference | Points |
| --- | --- | --- | --- | --- | --- | --- | --- | --- | --- |
| 1 | India | 3 | 2 | 1 | 0 | 14 | 3 | 11 | 7 |
| 2 | Korea | 4 | 1 | 3 | 0 | 11 | 10 | 1 | 6 |
| 3 | Japan | 3 | 1 | 2 | 0 | 8 | 3 | 5 | 5 |
| 4 | Pakistan | 3 | 0 | 2 | 1 | 4 | 6 | -2 | 2 |
| 5 | Bangladesh | 3 | 0 | 0 | 3 | 2 | 17 | -15 | 0 |
---

PAK, South Korea split honours in six goal thriller




Pakistan and South Korea produced a thrilling 3-3 draw in a 2021 Asian Champions Trophy encounter at the Maulana Bhasani stadium in Dhaka on Saturday. The point either team earned would be greeted in contrasting fashion. For South Korea it meant avoiding the fourth spot and thereby semi-final meeting with the top finisher in the five-nation league – in all probability India. For Pakistan, the single point isn't enough to guarantee themselves a semi-final spot as well as an avoidance of fourth spot in the pool.


---

Waheed double helps Pakistan hold South Korea



DHAKA: Pakistan's Rana Abdul Waheed (third R) scores against South Korea during their Asian Champions Trophy match at the Maulana Bhashani National Hockey Stadium on Saturday.—AFP

LAHORE: Rana Abdul Waheed scored twice, including a 57th-minute leveller, to help Pakistan hold South Korea to a 3-3 draw in their round-robin match of the Asian Champions Trophy in Dhaka, Bangladesh on Saturday.


---

India look to continue their winning run in final round-robin match against Japan

India is already assured of the semifinal spot as they're currently leading the standings with seven points from three games ahead of Korea, Japan and Pakistan.



Indian men's hockey team (Source: Hockey India)

Assured of a place in the semifinals, defending champions India would look to continue their winning run when they clash with Japan in their final round-robin match of the Asian Champions Trophy men's hockey tournament, on Sunday.


---

Sensational Stalemate levies series up for grabs

South Africa and Namibia played out a pulsating draw in the third test after a fantastic second half fight-back by Namibia, led by Fagan Hansen as they pegged back a two goal deficit into a one goal lead before failing to hold on to a lead in the final quarter once again. It means the series is still in the balance with SA leading only 1-0 with 1 game remaining.


---

Punjab, Karnataka, Uttar Pradesh, Maharashtra enter last 4 of Senior Men's National Hockey Championship

In the first quarterfinal, two-time champions Punjab left it late to down Chandigarh 2-1. Both goals were scored by the experienced Tokyo Olympic bronze medallist Rupinder Pal Singh.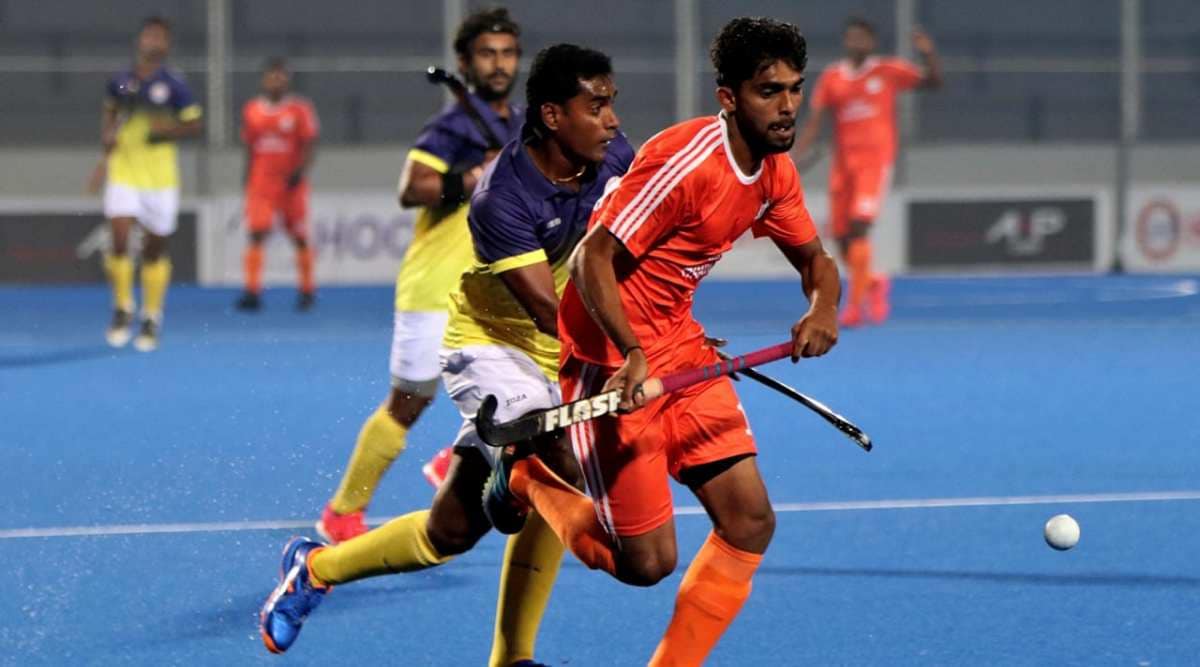 Maharashtra took the last quarterfinal slot downing Tamil Nadu with a 2-0 win in the shoot out after playing out a 2-2 draw at the end of full time.

Punjab, Karnataka, Uttar Pradesh and hosts Maharashtra moved into the semifinals on Saturday, with hard-fought wins in the 11th Hockey India Senior Men National Championship Pimpri Chinchwad 2021 at the Major Dhyanchand Hockey Stadium.