All the news for Monday 22 November 2021

Surbiton late show stuns Wimbledon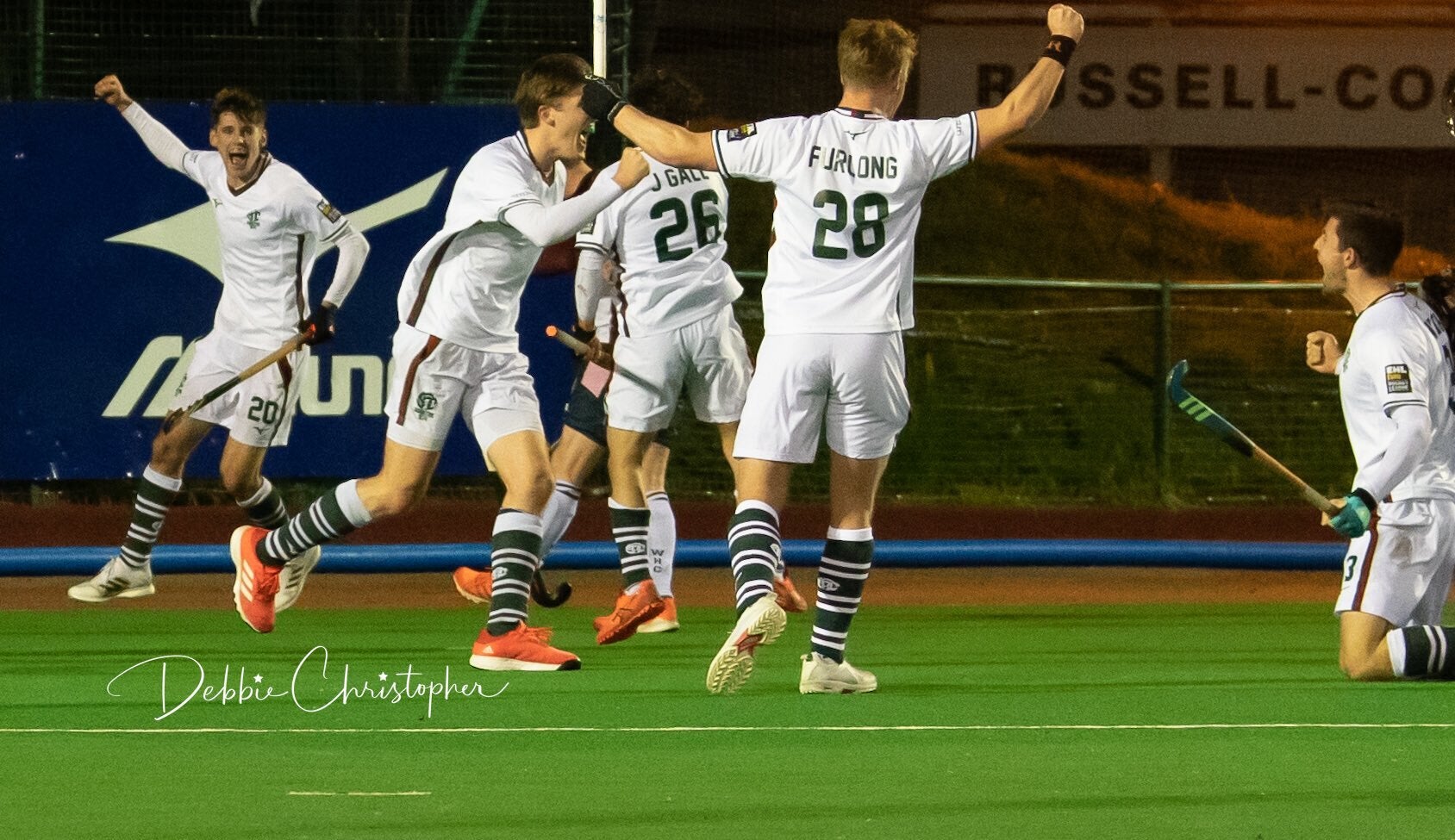 Photo credit: @debbiechris33 (Twitter)

Luke Taylor scored twice in the final four minutes as Surbiton staged a dramatic late fightback to deny Wimbledon all three points in the Men's Premier Division.


---

Men's Premier Division top six battle goes to final weekend



East Grinstead came from behind to beat Buckingham PIC: Graeme Wilcockson

Beeston can still muscle in on the south's powerhouse teams and field both men's and women's teams in the England Hockey men's Premier Division top six.


---

Monkstown stun Lisnagarvey in final play as Three Rock move top

Men's EY Hockey League – day eight round-up



TRR's Ali Empey shoots under pressure from YMCA's Ben O'Grady. Picture: Adrian Boehm

Monkstown 4 (G Sarratt 2, M Gibbons, D Carson) Lisnagarvey 3 (T Chambers, D Nelson, J Lorimer)
Monkstown won an exhilarating contest against Lisnagarvey with the last touch of the game as Davy Carson swooped to flick in a corner rebound at the death. It was the second time in three outings Town have beaten the side sitting top of the table at the start of the day's play, having defeated Glenanne a few weeks back.


---

Keeperless Railway play out memorable draw as Pembroke move further clear

Women's EY Hockey League – day nine round-up



Railway Union's Riona Norton goes off injured. Picture_ Max Fulham

Railway Union 3 (K Lloyd 2, F Maughan) Old Alex 3 (N Evans 2, L Tice)
Railway Union produced a quite remarkable performance to come away with a 3-3 draw against Old Alex in a game that will go down in EYHL folklore having played almost an hour without injured goalkeeper Riona Norton.


---

Kuala Lumpur women down Pahang to nick Razak Cup title

By Jugjet Singh



Kuala Lumpur women's hockey players celebrate after winning the Razak Cup final against Pahang at the National Hockey Stadium in Bukit Jalil. - BERNAMA PIC

Kuala Lumpur edged Pahang 1-0 in the final to win the women's Razak Cup at the National Hockey Stadium in Bukit Jalil yesterday.


---

Status Quo at the Top




Western opened up a five-point gap at the top of the Scottish men`s Premiership with a 9-0 defeat of Grove Menzieshill at Auchenhowie today.


---

Rapid Recap: Northwestern 2, Liberty 0

Charlotte Varnes



Junior defender Alia Marshall carries the NCAA championship trophy. Field hockey won its first NCAA title in program history in a 2-0 win over Liberty. John Riker/Daily Senior Staffer

Time to cue up "We Are the Champions."

For the first time ever, Northwestern field hockey captured the national championship. The Wildcats (18-5, 5-3) took down Liberty University 2-0 to record NU's ninth national title ever and the first since 2012.


---

Shippensburg blanks West Chester 3-0, captures 5th NCAA title

Christian Eby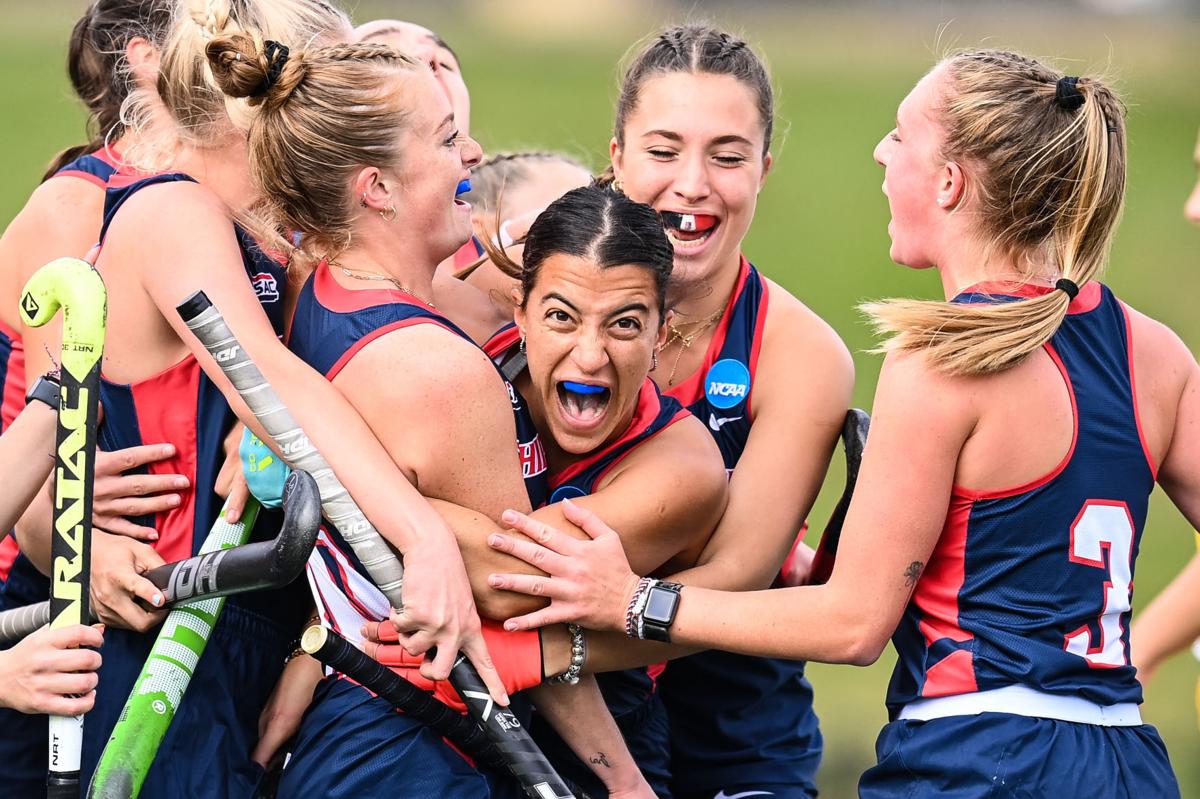 MILLERSVILLE — "When it was time to take my fifth year, I thought to myself, where else am I going to go?" said Shippensburg University field hockey's Jazmin Petrantonio, sitting next to teammates Caitlyn Wink and Adrienne McGarrigle and head coach Tara Zollinger Sunday at a post-game press conference table.


---

Middlebury downs Johns Hopkins for D-III four-peat

Jacob Rousseau



Middlebury field hockey celebrates its fourth consecutive NCAA championship. Courtesy/Will Costello

The Middlebury College field hockey team polished off a perfect season to capture a record-setting fourth consecutive NCAA Division III national championship on Sunday afternoon.


---

Hockey: A Sport for Life




Hockey Australia's latest campaign, Sport for Life, highlights various ways people can be involved in their local hockey community.