All the news for Saturday 20 November 2021

Oranje and Red Lions set to renew epic rivalry




The last FIH Hockey Pro League matches of 2021 are set to take place on Friday 26 and Sunday 28 November and judging from previous encounters between the two competing teams, they will certainly be well worth tuning in for.


---

German coach Altenburg expects attractive play

German coach Valentin Altenburg feels competing teams would be focusing on their own strengths.

Y.B.Sarangi



File picture of Valentin Altenburg.   -  The Hindu

German coach Valentin Altenburg thinks the lack of enough knowledge about opponents may make participating teams in the upcoming men's hockey Junior World Cup in Bhubaneswar focus on their own game, resulting in some attractive hockey for the fans.

"The best strategy is to look at your own team and your own game. Our work as a coaching team is to get the best out of our team and don't look too much at the opponent. Sometimes you have too much information on the (opposition) key players and tactics (and) you might make the mistake of focusing too much on them.

"We would also have to watch our own strengths and try to get them through to the game plan. Probably other nations will also focus on their own strengths. This is going to be interesting for the hockey fans around the world because every team will try to put its own strength through and we will have very open and attractive hockey," said Altenburg during an interaction on Friday.

Surprises possible

Altenburg expected some surprises. "All the other nations are having similar problems struggling to travel in order to compete. That's why I am suspecting a bit of surprises in the tournament because not everybody knows as much (about the opponents). Some of the nations are new in the World Cup. It's going to be enriching.

"We try to connect each other through video analysis throughout the world and try to organise and exchange (those) here in Bhubaneswar," he said.

Germany is in Pool D with Argentina, Egypt and Pakistan.

Sportstar


---

"I believe we will do well in the World Cup" — Junior men's hockey team captain Vivek Prasad

India will open its title defence with a clash against France on the opening day of the FIH Junior World Cup which starts on November 24



Men's junior hockey world cup team skipper Vivek Sagar Prasad (Source: Hockey India)

India skipper Vivek Sagar Prasad believes unity and team bonding is his side's greatest strength going into the FIH Junior World Cup which kick-starts on November 24.


---

All eyes on young hockey sensation — Araijeet Singh Hundal

Will represent country at FIH Odisha Hockey Men's Junior World Cup beginning from Nov 24



Araijeet Singh Hundal, a young hockey star from Amritsar, will be part of India's junior men's hockey team as the reigning champions gear up to start their campaign at FIH Odisha Hockey Men's Junior World Cup from November 24.

Araijeet Singh Hundal, a young hockey star from Amritsar, will be part of India's junior men's hockey team as the reigning champions gear up to start their campaign at FIH Odisha Hockey Men's Junior World Cup from November 24.


---

Nicole Walraven (Erasmus) announces her retirement from SA Hockey




Nicole Erasmus, who became a fourth generation Olympian at the Tokyo Olympics, has announced her retirement from International Hockey. Erasmus, who had made herself unavailable for selection before IPT, retires with 52 caps to her name, having reached her 50 at the Tokyo Olympics.


---

SA Women's Hockey name team for Afcon

By Zaahier Adams



Nompilo Thenjwayo (pictured) Shindre-Lee Simmons and Stephanie Botha have all been called up after impressing in the recently completed IPT at Hartleyvale in Cape Town. Photo: @VarsitySports via Twitter

Cape Town - The South African Women's hockey team have named three new caps in their squad for next year's African Hockey Cup of Nations in Accra, Ghana from the 17-23 January 2022.


---

World Hockey5s to hold first senior international event in Lausanne in June 2022

By Duncan Mackay



Lausanne is to host the first senior World Hockey5s event in June 2022 ©FIH

The first senior World Hockey5s event has been scheduled to take place in Lausanne next June, it has been announced.


---

FIH presses ahead with Hockey 5s promo event in 2022



FIH hope Hockey 5s will attract new audience PIC: Buenos Aires 2018

World hockey has pressed ahead with plans to hold its first senior Hockey 5s event in a further bid to showcase the sport.


---

England Hockey previews: Brooklands MU and Buckingham face crucial weekends



It is the penultimate weekend in the Premier Division before winter break PIC: Andy Smith

Brooklands Manchester University's top six hopes rest on a crucial double header on the penultimate weekend before the winter break in the Men's Premier Division.


---

Cardiff & Met's Walid Abdo Determined To Reach Men's Premier Division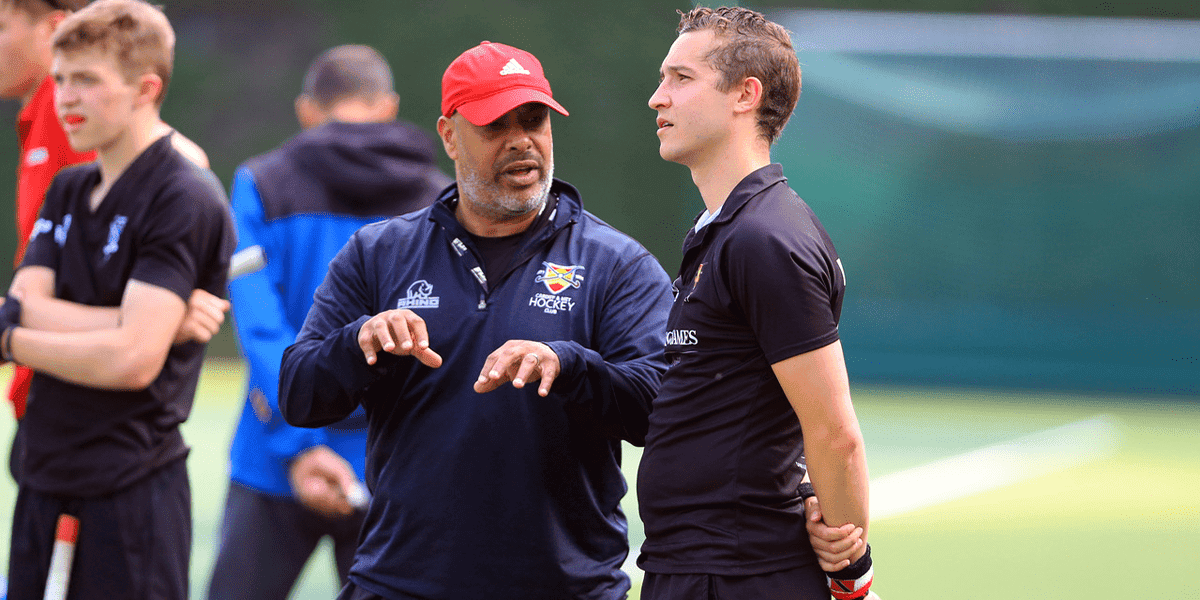 Photo credit: Irfon Bennett

Rod Gilmour from The Hockey Paper spoke to Cardiff & Met's head coach Walid Abdo on his history with the club and his determination to see them earn promotion to the Men's Premier Division.


---

Hard-earned semi-final ticket for Penang

By Jugjet Singh



- Pic credit Facebook MalaysianHockeyConfederation

Penang had to come back from a goal down to beat Kedah 4-2 at the National Hockey Stadium and reach the women's Razak Cup semi-finals yesterday.


---

Women's EYHL2 promotion chase hits the turf for this season



Galway celebrate an Irish Hockey Trophy win in 2019. Picture: Sinead Hingston

The chase for promotion to the women's EY Hockey League top tier begins in earnest on Saturday with eight of the ten teams involved meeting on the opening day of EYHL Division 2.


---

Clydesdale Western top at last!

Clydesdale Western, the only unbeaten team in the division, finally reached the top of the Scottish women`s Premiership with an 11-0 win over Erskine Stewart`s Melville in a catch-up match at Titwood last night.


---

Aspire Cup Round-up




This season's Aspire Cup tournaments have served up a feast of entertaining youth hockey. Seven boys and seven girls teams from across the country have been involved in this season's competitions for schools who are building towards playing in the Schools Cups.


---

Wazalendo to face giants Zamalek in Africa Club Championships

By Washington Onyango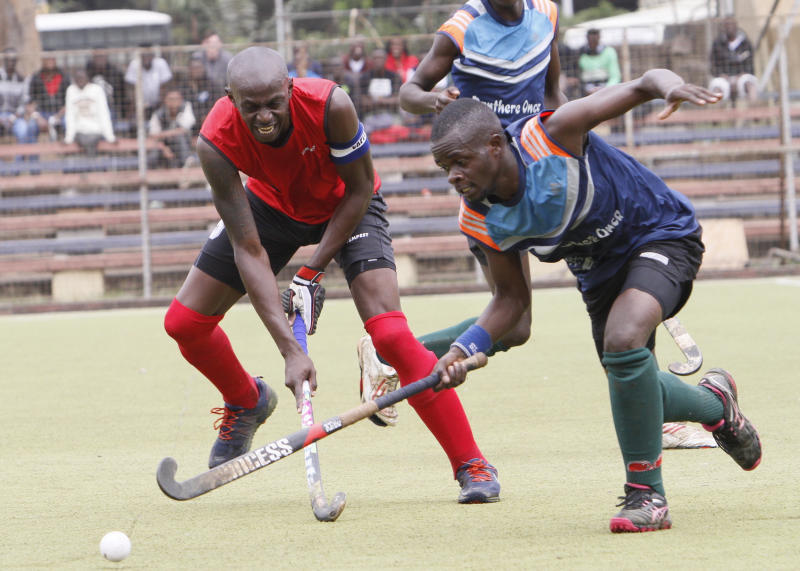 Parkroad Jerry Kanan(l) and Western Jaguar Kelvin Machinji fight for the b all when they played premier lLeague Men at Citypark. They scored 1-1.

Kenya's Wazalendo Hockey Club will face off against Egyptian giants Zamalek after being pooled in a tricky Pool B of the upcoming 2021 Africa Cup for Clubs Championship, which kicks off next week on Wednesday in Ghana.


---

Maryland field hockey falls short in overtime to Liberty in NCAA tournament semifinals, 3-2

Shane Connuck



Brooke DeBerdine takes a shot during Maryland field hockey's NCAA tournament win over Syracuse, 2-1, on Nov. 14, 2021. (Cam Andrews/The Diamondback)

Late in double overtime, Liberty had a two-on-one charge downfield. Kelsey Heltzel fed the ball to Charlotte Vaanhold, who buried her second score of the day.


---

Northwestern Field Hockey Defeats Harvard 2-1 in OT, Advances to Program's First National Title Game

Northwestern field hockey will play its first ever national title game this weekend.

Lauren Withrow

Northwestern defeated Harvard 2-1 in an overtime nail-biter in Ann Arbor Friday afternoon. Led by head coach Tracey Fuchs, the Wildcats put together an impressive game from start to finish, outshooting the Harvard Crimson 10-3, putting eight shots on goal. Northwestern also secured four penalty corners compared to Harvard's two.


---

NCAA Field Hockey Championship Umpires Appointed




COLORADO SPRINGS, Colo. – After last weekend's NCAA Field Hockey Tournament play, USA Field Hockey and the NCAA are pleased to share the umpires selected to officiate at the NCAA Division I, II and III Semifinals and Finals coming up this weekend. These individuals were selected on their performance during the NCAA First, Second and Thirds Rounds.