All the news for Saturday 30 October 2021

Junior Men's National Team World Cup Bound

Field Hockey Canada announces Junior Men's National Team Roster and Schedule




Field Hockey Canada is excited to announce the Junior Men's National team that is bound for the Junior World Cup in Bhubaneswar, India. The tournament will take place on November 24-December 5 and will feature 16 of the top countries in the world.


---

Trials for Junior Hockey World Cup begin

In all, 29 probables who are attending the camp, are taking part in the trials

Anwar Zuber

KARACHI: Two-day trials to select Pakistan team for the upcoming Junior Hockey World Cup commenced at the Abdul Sattar Edhi Stadium on Friday.


---

Germany cautious about 'contact' during India visit for Junior Men's Hockey World Cup

Jaspreet Sahni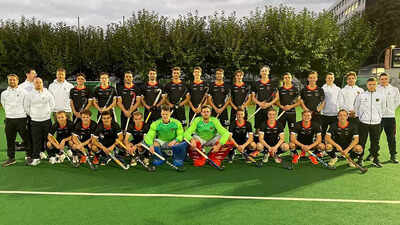 Germany's junior men's squad for the World Cup to be played in Bhubaneswar, India (Photo Courtesy: web.hockey.de)

NEW DELHI: Earlier this week, Hockey India, after discussions with the local organising committee in Odisha and the International Hockey Federation (FIH), decided that the Junior Men's Hockey World Cup to be held in Bhubaneswar from November 24 to December 5 will be played behind closed doors. While it was a decision keeping in mind the safety and health of all those involved in the tournament, it surely is bound to make the 15 visiting teams more cautious  during their stay.


---

Rupinder Pal Singh talks mental health and bronze medals

Star Indian defender announced retirement after helping the team end a 41-year wait for an Olympic medal in hockey

By Deepti Patwardhan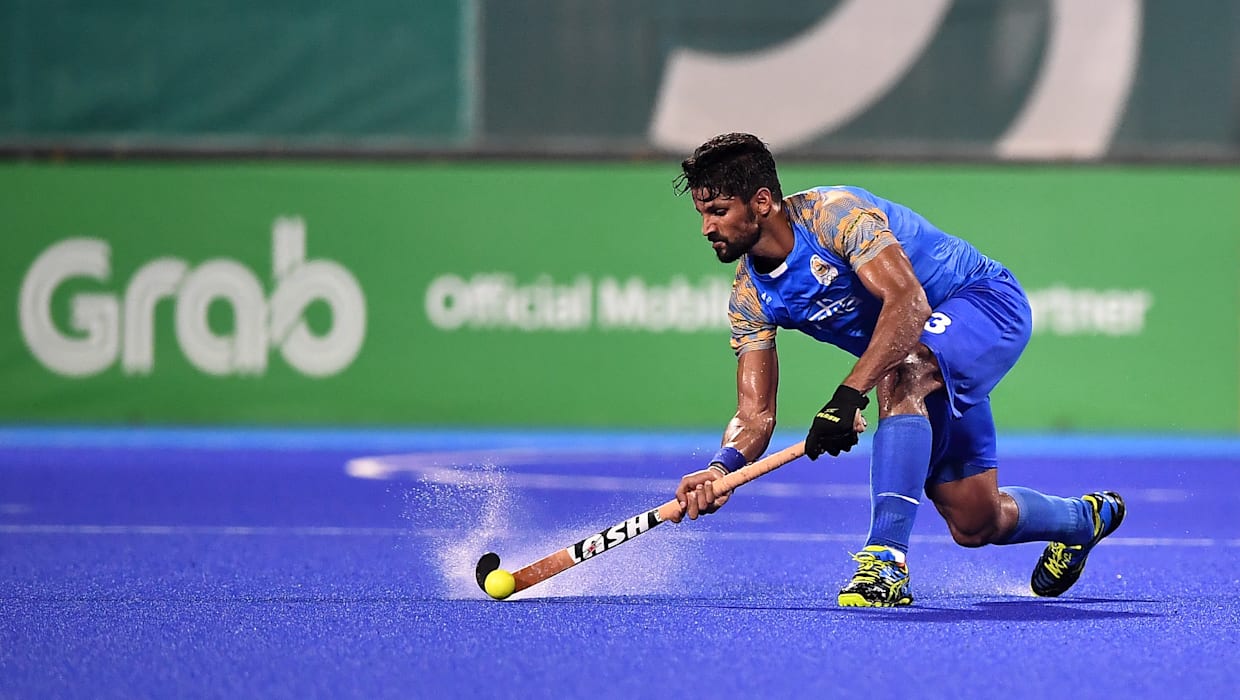 The past year has seen athletes get more vocal about mental health in sports and the urgent need to address it. While most of the sportspeople who have pushed the issue front and centre, like Simone Biles and Naomi Osaka, belong to individual sport, it is a relevant and pertinent issue in team sport as well.


---

J'khand hockey girls go down fighting against Hry, Maha bags 3rd spot in nat'l jr c'ship

K A Gupta

Simdega: Jharkhand girls went down fighting against Haryana 2-3 in the finals of the 11th Junior Women's National Hockey Championships which was played out here on Friday evening. Earlier in the day, Maharashtra defeated Chandigarh 6-2 to bag the third spot.


---

IPT 2021 | Southerns and WP to battle out the Final

The two semi-finals produced to outstanding, but very different games at Hartleyvale Stadium in Cape Town. The stadium which has hosted some great iconic events, but no test match since January 2017. It would add two more iconic matches into its history books as the semi-finals of the tournament took place on Friday.


---

EY Hockey League returns to action after two week break



UCD's Niamh Carey and Railway Union's Holly Jenkinson. Pic: Adrian Boehm

After the highs and lows of last weekend's World Cup qualifiers, many of Ireland's internationals have to quickly refocus on EY Hockey League domestic matters with team mates becoming rivals with just a few days turnaround.


---

Maryland field hockey smashes No. 24 Ohio State in final regular season game, 6-0

Shane Connuck



Maryland field hockey celebrates during its 4-0 win over Cal on Sept. 12, 2021. (Cam Andrews/The Diamondback)

Everything was going Maryland field hockey's way on Friday night.

Late in the fourth quarter, it looked like No. 24 Ohio State may have just finally found the back of the goal, as the ball appeared to sneak past Christina Calandra.


---

Northwestern field hockey takes down No. 1 Iowa on the road

The Wildcats earned their first win in program history against a No. 1 ranked opponent after taking down the Iowa Hawkeyes, 2-1, on Friday afternoon.


---

No. 7 Penn State takes down No. 2 Michigan in Big Ten showdown

The Penn State Nittany Lion field hockey team (13-4, 6-2 B1G), ranked No. 7 in the NFHCA Coaches Poll, took down No. 2 Michigan (13-3, 5-3 B1G) in a Big Ten field hockey showdown. Head coach Char Morett-Curtiss' squad scored late in overtime to post a 3-2 (OT) win over the Wolverines at the Penn State Field Hockey Complex on Senior Night.


---

Next FIH Congress to be held on 4-5 November 2022



The FIH Men's Junior World Cup will be played from 24 November to 5 December 2021 in Bhubaneswar, Odisha.

Lausanne, Switzerland: Meeting virtually today, the Executive Board (EB) of the International Hockey Federation (FIH) confirmed the dates of the 2022 FIH Congress which will take place – virtually, as already decided - on 4-5 November next year.


---

International Hockey Federation announces dates for 2022 Congress

By Neil Shefferd



Narinder Batra was re-elected as International Hockey Federation President by just two votes at this year's virtual Congress ©Getty Images

The International Hockey Federation (FIH) has confirmed dates for the 2022 Congress, which is set to be held virtually.