All the news for Monday 25 October 2021

FIH Hockey Men's World Cup 2023 - European Qualifier 2021 - Finals
Cardiff (WAL)

24 Oct 2021 09:30     POL v ITA (7th/8th Place)     1 - 1 (3 - 2 SO)
24 Oct 2021 12:00     SCO v RUS (5th/6th Place)     4 - 2
24 Oct 2021 14:30     AUT v IRL (3rd/4th Place)     3 - 3 (4 - 3 SO)
24 Oct 2021 17:00     FRA v WAL (Final)     1 - 2

FIH Match Centre


---

FIH Hockey Women's World Cup 2022 - European Qualifier 2021 - Finals
Pisa (ITA)

24 Oct 2021     FRA v POL (7th/8th Place)     4 - 2
24 Oct 2021     RUS v ITA (5th/6th Place)     2 - 2 (3 - 4 SO)
24 Oct 2021      BLR v SCO (3rd/4th Place)     1 - 2
24 Oct 2021     IRL v WAL (Final)     2 - 1

FIH Match Centre


---

Final Day Roundup – FIH Hockey Men's World Cup 2023 – European Qualifier 2021




The final day of the FIH Hockey Men's World Cup 2023 – European Qualifier 2021 was played here in Cardiff, with World Ranking points on offer, every game proved to be competitive.


---

Final Day Roundup – FIH Hockey Women's World Cup 2022 – European Qualifier 2021




The final day in Pisa was the critical one as Ireland and Wales battled it out for the one slot on offer at the World Cup. Ireland prevailed as the overall winner and booked their ticket to the FIH Hockey Women's World Cup 2022.


---

World Cup joy and history is made by Wales men



Wales men qualified for the FIH Hockey Men's World Cup for the first time in their history. (C) EHF/World Sport pics

It was utter joy for the Ireland women's squad and the men's national team of France but the biggest plaudits will go to the history-making Wales' men's team who defied the rankings to qualify for the FIH Hockey Men's World Cup for the first time and won the event in front of their hugely supportive home fans.


---

Agony For Wales Women But Delight For Men And Scotland On Final Day Of World Cup Qualifiers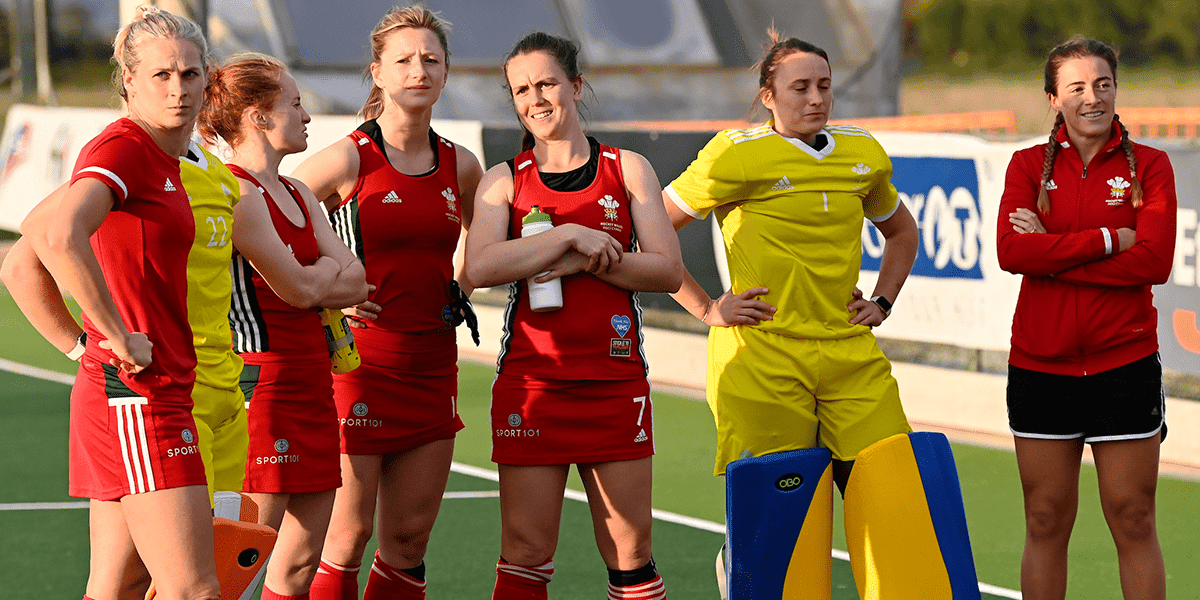 There were mixed fortunes for Wales on the final day of the World Cup Qualifiers as the men won their tournament in Cardiff but the women agonisingly missed out on a place at the 2022 World Cup.


---

O'Flanagan double sees Ireland secure return to World Cup stage




Women's FIH World Cup qualifiers
Ireland 2 (A O'Flanagan 2) Wales 1 (I Howell)
Anna O'Flanagan's poacher's double propelled the Irish women to a second successive World Cup appearance, crucially firing home the winner with 11 minutes to go against Wales in Pisa.


---

Ireland women punch ticket to successive Hockey World Cups



Ireland take the plaudits in Pisa PIC: Worldsportpics

Ireland captain Katie Mullan hailed "a huge legacy moment" for the Green Army after securing the one remaining women's World Cup ticket on offer and successive passages to the sport's showpiece event.


---

Ireland beat Wales to claim final World Cup place

Ireland women have qualified for the 2022 World Cup with a 2-1 victory over Wales in Pisa.

Anna O'Flanagan scored both goals for Sean Dancer's side in what was their final opportunity to qualify for a tournament that will be jointly hosted by Spain and the Netherlands.


---

'No one can ignore us now!' Wales celebrate World Cup hockey breakthrough

By Rod Gilmour



Wales celebrate the European qualification title PIC: EHF/Irfon Bennett

"How much up the rankings do we have to go until we don't have to buy our own hoodies?" was the joke one player made in the Welsh camp after men's World Cup qualification was secured over the weekend.


---

Green Machine undone in third place playoff by Austria




Men's FIH World Cup qualifiers
Ireland 3 (J McKee 2, J Duncan) Austria 3 (N Wellan, F Unterkircher, O Binder), Austria win shoot-out 4-3
Ireland's men fell to another frustrating shoot-out defeat to end their World Cup qualifying tournament in fourth place, falling to Austria 4-3 in a shoot-out after normal time ended 3-3.


---

Scots finish on a high in Pisa and Cardiff




There will undoubtedly be disappointment in the Scotland ranks that neither the women nor the men managed to qualify for their respective World Cups, but there are positives in the air.


---

Big kahuna Belgium in Malaysia's way

By Jugjet Singh



Coach Wallace Tan

KUALA LUMPUR: Belgium are the emerging big kahuna in world hockey, and they are in Malaysia's way at the Junior World Cup (JWC) in Bhubaneswar, India, on Nov 24-Dec 5.


---

Chile in red-hot form against Malaysia

By Jugjet Singh



The Chile team celebrating after beating Argentina in a Pan-American Under-21 Junior World Cup qualifier in August.

KUALA LUMPUR: Chile created history at the Pan-American Under-21 Junior World Cup qualifiers in August when they beat 11-time champions Argentina in the final.


---

Chandigarh eves suffer defeat in hockey

Hockey Punjab edge past Hockey Chandigarh (6-0) in the ongoing 11th Hockey India Senior Women National Championship in Jhansi today.


---

SA Womens IPT set to shine

A bumper couple of months of hockey for the South African Women starts at Hartleyvale today (25 October) as the SA Hockey Womens IPT gets underway in Cape Town. Over the next 12 months there will be Junior World Cup hosted in Potchefstroom, and African Cup in Ghana as well as a potential World Cup in Netherlands and Spain and the Commonwealth Games. You can also throw in the FIH Indoor Hockey World Cup as the next 9 months offers fans and players unrivalled opportunity after the drought enforced absence of covid.


---

Beeston battle to first win in the Men's Premier Division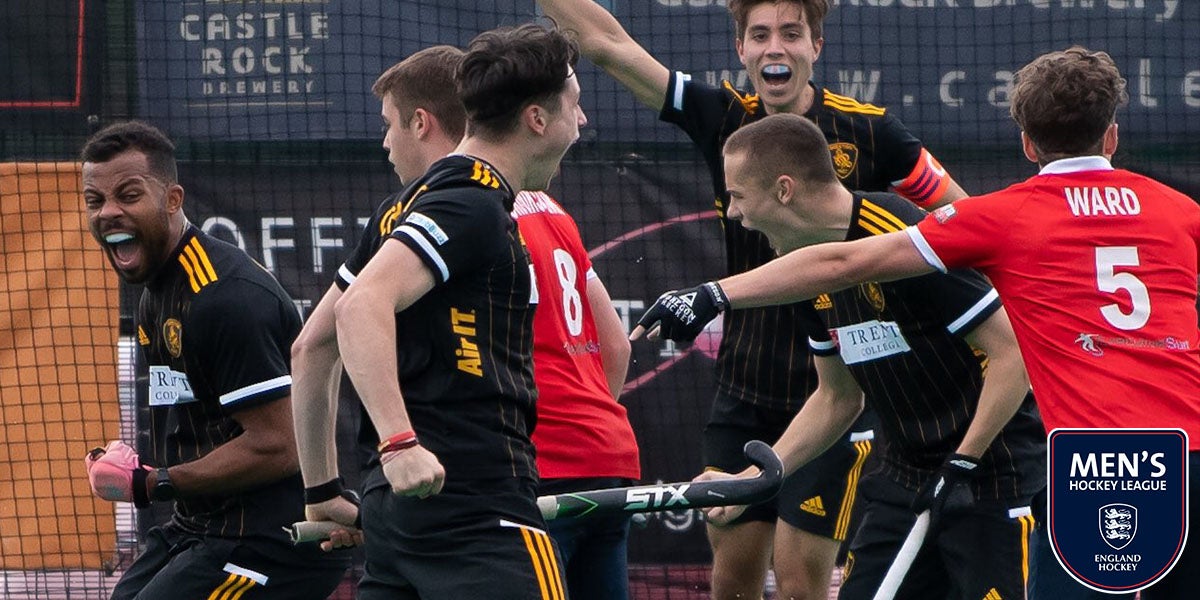 An impressive Beeston comeback helped them secure a first win of the Men's Premier Division season by beating Oxted 3-1.


---

Clifton Robinsons keep up top six bid



Clifton kept Loughborough at bay PIC: Peter Smith / Smifsports.co.uk

Clifton Robinsons coach Juliet Rayden hailed her side's resolve after holding off a stirring comeback from Loughborough Students on Saturday.


---

Roundglass Punjab beat SAI-Academy Kolkata at Junior Men Academy National Championship

Roundglass Punjab, Raja Karan, Namdhari XI and Madhya Pradesh stormed into the semi-finals



SGPC Hockey Academy vs Namdhari XI (Source: Hockey India)

Roundglass Punjab Hockey Club Academy, Raja Karan Hockey Academy, Namdhari XI and Madhya Pradesh Hockey Academy stormed into the semi-finals of the 1st Hockey India junior men academy national championship with remarkable victories on Sunday.


---

No. 8 Maryland field hockey upsets No. 2 Michigan, 2-1

Shane Connuck



Emma DeBerdine charges down the pitch during Maryland field hockey's 3-0 win over James Madison on Oct. 10, 2021. (Autumn Hengen/The Diamondback)

As the final horn sounded at Phyllis Ocker Field, the No. 8 Maryland field hockey players lifted their arms in the air and celebrated on the right side of the pitch.


---

No. 3 Field Hockey Caps Weekend with Win at No. 21 Ohio State

Lucy Bannatyne (Two Goals) and Tayla Parkes score for RU in victory




COLUMBUS, Ohio - No. 3 Rutgers field hockey claimed another ranked road victory on a rainy Sunday afternoon, claiming a 3-1 victory at No. 21 Ohio State. A pair of New Zealand natives produced the goal scoring for RU. Freshman Lucy Bannatyne had her first career two-goal game, while Tayla Parkes had the other tally. The Scarlet Knights improved to 13-3 overall and 5-2 in Big Ten play with the victory, tying the program's record for Big Ten wins in a season.


---

Field Hockey Slips To No. 23 Blue Hens, 1-0




NEWARK, Del. – The University of Pennsylvania field hockey team battled its seventh nationally ranked opponent on Sunday, falling to No. 23 Delaware, 1-0.