All the news for Saturday 23 October 2021

FIH Hockey Men's World Cup 2023 - European Qualifier 2021 - 23 October
Cardiff (WAL)

All Times GMT +1

22 Oct 2021     POL v SCO (5th-8th Place)     2 - 10
22 Oct 2021     RUS v ITA (5th-8th Place)     4 - 3

23 Oct 2021 12:00     FRA v AUT (SF1)
23 Oct 2021 14:30     IRL v WAL (SF2)

FIH Match Centre


---

FIH Hockey Women's World Cup 2022 - European Qualifier 2021 - 23 October
Pisa (ITA)

All times GMT +2

22 Oct 2021     FRA v RUS (5th-8th Place)     2 - 3
22 Oct 2021     ITA v POL (5th-8th Place)     2 - 0

23 Oct 2021 12:00     IRL v BLR (SF1)
23 Oct 2021 14:30     WAL v SCO (SF2)

FIH Match Centre


---

Day 2 – FIH Hockey Men's World Cup 2023 – European Qualifier 2021




Today was all about World Ranking points as the teams who lost their quarter-finals yesterday had to consider taking as much as possible from the next two games.


---

Day 2 - FIH Hockey Women's World Cup 2022 – European Qualifier 2021




As with the men's event, today was all about World Ranking points as the teams who lost their quarter-finals yesterday had to consider taking as much as possible from the next two games.


---

Ten up for Scots!!




Scotland shrugged off the disappointment of not qualifying for the World Cup and took out their revenge with a 10-2 thumping of Poland in the 5th to 8th place play-off competition in Cardiff.


---

Scotland's Men Put Ten Past Poland In Clinical Display At World Cup Qualifiers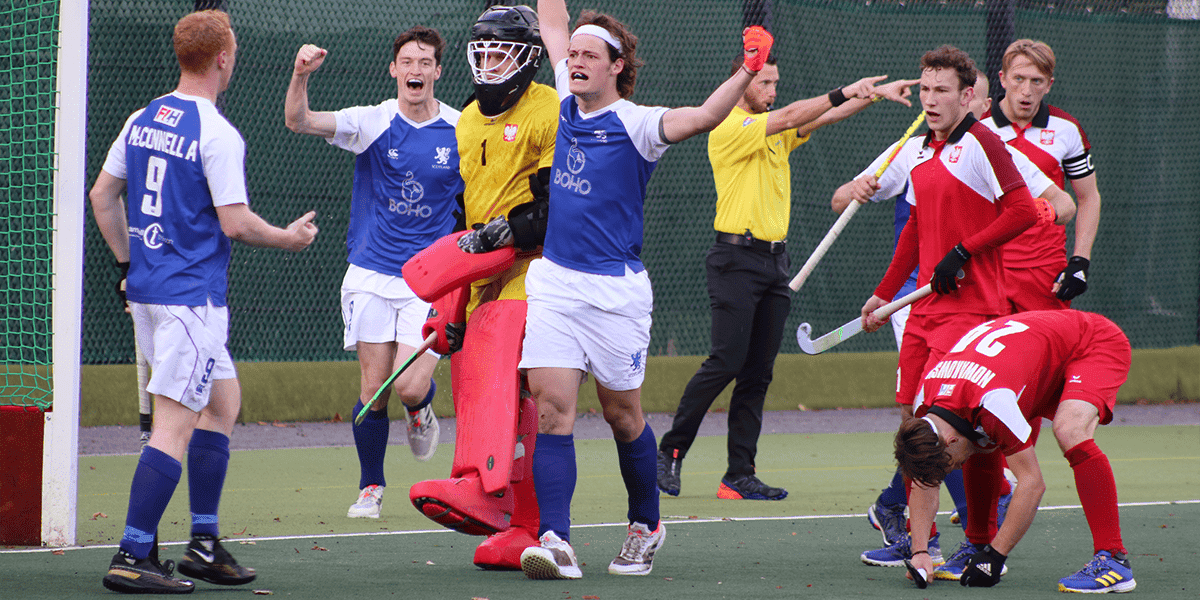 Scotland's men bounced back from the heartbreak of missing out on the World Cup in emphatic fashion as they thrashed Poland 10-2 in Cardiff at the 2023 Men's World Cup Qualifiers.


---

Perfect first day at World Cup Qualifiers for Wales

Wales men triumph over Italy to secure sport in World Cup Qualifiers semi-final




Wales began their pursuit of a World Cup on a fresh autumn evening in rather familiar surroundings. With Sophia Gardens and the Welsh National Hockey centre playing host to the men's qualifiers, Wales were keen to follow in the footsteps of the women's side who just a few hours earlier beat both sides opponents, Italy, 1-0 in a slightly warmer Pisa.


---

Irish World Cup hopes to be determined over the weekend



The Green Army in Pisa. Picture: Frank Uijlenbroek/World Sport Pics

The Irish men and women's teams will hope to end this weekend with World Cup qualification tickets confirmed following their respective Thursday wins over Russia and France.


---

Field Hockey Canada approaches major competition period

Field Hockey Canada develops sustainable fundraising and sponsorship platforms to support its athletes on the road ahead




Field Hockey Canada's Juniors, Seniors and Indoor teams have experienced a whirlwind of excitement over this past year with the return to international competition. From the Indoor Pan American Championships to the Tokyo 2020 Olympic Games to the Junior Pan American Championships. Our athletes have been training non-stop to make podium finishes and qualify for their respective World Cups.


---

Tokyo hockey star Rupinder overwhelmed by PM's letter of appreciation on retirement

Modi had sent a letter of appreciation to Rupinder earlier this month



Rupinder Pal Singh. File photo

Olympic bronze medallist hockey player Rupinder Pal Singh on Saturday said he is overwhelmed by the appreciation he received from Prime Minister Narendra Modi on his retirement and has pledged to give back to the game after being inspired by the leader's passion for sports.


---

Odisha, Punjab register thumping wins in Senior Women's National Hockey

Odisha and Punjab registered comprehensive victories over Himachal and Andhra Pradesh in Senior Women National Championship



Senior Women National Championship

Odisha and Punjab registered comprehensive victories over Himachal and Andhra Pradesh in their respective pool matches of the 11th Hockey India Senior Women National Championship on Friday.


---

Women Inter-Departmental National Championship is a welcome step

K. ARUMUGAM




Institutions and Public Sector Units (PSUs) will vie for top honours at the 1st Hockey India Senior Women Inter-Departmental National Championship 2021 in Kolkata from October 23 to 31.


---

9-day Surjit Hockey tourney begins today in Jalandhar

12 top teams to participate in 38th edition of tournament

The stage is set for the inauguration of the 38th edition of the Surjit Hockey Tournament, starting here at local Army AstroTurf hockey ground, Katoch Stadium, Jalandhar Cantonment.


---

East Grinstead's Tim Deakin Enjoying New Lease Of Life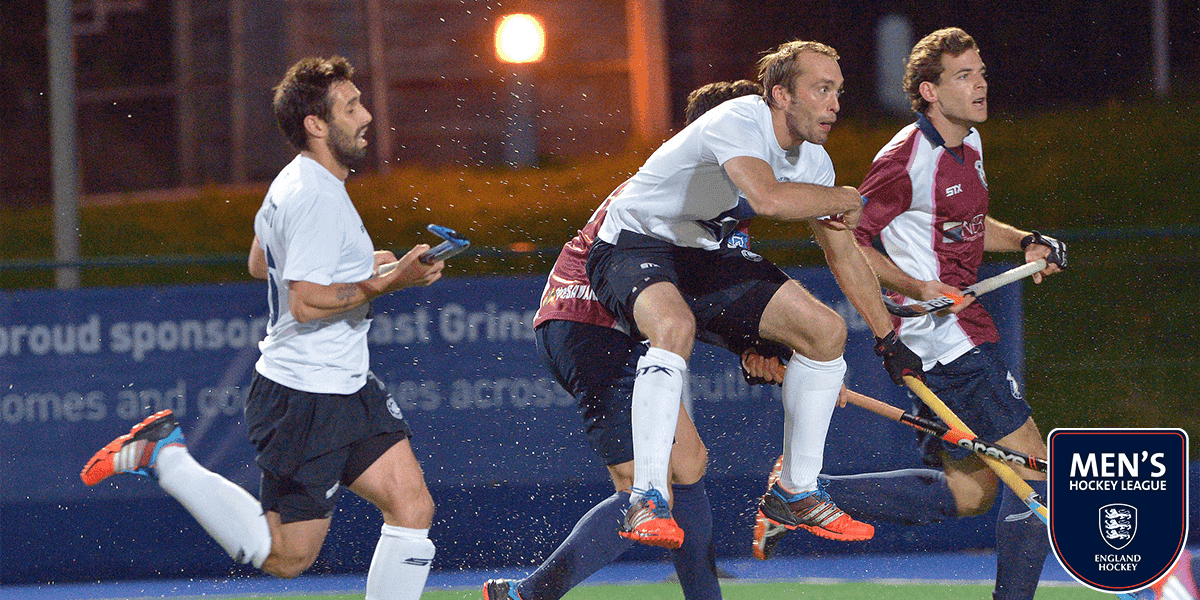 The Hockey Paper's Rod Gilmour spoke to East Grinstead men's assistant coach Tim Deakin about how he has returned to the pitch in recent seasons ahead of a Premier Division double header for the club this weekend.


---

No. 3 Field Hockey Undone at No. 2 Michigan




ANN ARBOR, Mich. – No. 3 Rutgers field hockey went on the road Friday for a showdown of two of the top-three ranked teams in the nation. Ultimately, No. 2 Michigan prevailed by a final score of 3-0. Rutgers now stands at 12-3 overall and 4-2 in Big Ten play, while the Wolverines improve to 13-1 and 5-1 in conference play.


---

Maryland field hockey dominates Michigan State for sixth shutout of season, 4-0

Shane Connuck



Emma DeBerdine looks to pass the ball during Maryland field hockey's 3-0 win over James Madison on Oct. 10, 2021. (Autumn Hengen/The Diamondback)

At the beginning of the first two quarters in No. 8 Maryland field hockey's contest against Michigan State, the Terps quickly found the back of the cage. And the same happened in the third.


---

No. 10 UNC field hockey falls to No. 4 Louisville in an overtime thriller, 3-2

By Hunter Caparelli



Senior forward Hannah Griggs (3) runs with the ball at the field hockey game against Louisville on Oct. 22 at the Karen Shelton Stadium. Photo by Helen McGinnis | The Daily Tar Heel

After a bounce back win against No. 15 Wake Forest last week, the No. 10 North Carolina field hockey team (9-6, 3-2 ACC) lost a heartbreaker against the No. 4 Louisville Cardinals (14-2, 5-0 ACC).


---

#11 Field Hockey Rolls Past Davidson, 6-0




MERION STATION, Pa. – The 11th-ranked Saint Joseph's field hockey team turned in another dominant performance in routing Davidson, 6-0, at Ellen Ryan Field on Friday afternoon.


---

No. 16 Virginia Field Hockey Pulls 2-1 Upset at No. 6 Syracuse

Danielle Husar and Noa Boterman scored goals in the second half and the Cavaliers stunned the Orange on Friday afternoon

Matt Newton

The Virginia field hockey team picked up its biggest win of the season on Friday afternoon, stunning No. 6 Syracuse in a 2-1 road victory.


---

Ohio Field Hockey Drops 2OT Heartbreaker to Miami




ATHENS, Ohio – The Ohio field hockey team (6-10, 3-3 MAC) dropped a thrilling back-and-forth battle against Miami (8-10, 5-1 MAC), 4-3, in double overtime Friday afternoon at Pruitt Field.


---

Field Hockey drops fourth straight

By Ashley Birkeness



Sophomore midfielder Hannah Havarilla battles with an Ohio player, Friday, Oct. 15, 2021, Cristy Freese Field. The Chippewas would go on to lose the game in double overtime with a final score of 2-1.

After dropping a thrilling Mid-American Conference game against Ohio last week, Central Michigan failed to earn a win in a 3-0 loss to Bellarmine on Friday.