All the news for Thursday 21 October 2021

FIH Hockey Men's World Cup 2023 - European Qualifier 2021 - 21 October
Cardiff (WAL)

All times GMT+1

21 Oct 2021 11:00     FRA v POL (KO8-1 (1st seed vs 8th seed))
21 Oct 2021 13:30     AUT v SCO (KO8-2 (4th seed vs 5th seed))
21 Oct 2021 16:00     IRL v RUS (KO8-3 (2nd seed vs 7th seed))
21 Oct 2021 18:30     WAL v ITA (KO8-4 (3rd seed vs 6th seed))

FIH Match Centre


---

FIH Hockey Women's World Cup 2022 - European Qualifier 2021 - 21 October
Pisa (ITA)

All times GMT +2

21 Oct 2021 09:00     RUS v BLR (KO8-1 (4th seed vs 5th seed))
21 Oct 2021 11:30     IRL v FRA (KO8-2 (1st seed vs 8th seed))
21 Oct 2021 14:00     SCO v POL (KO8-3 (3rd seed vs 6th seed))
21 Oct 2021 16:30     ITA v WAL (KO8-4 (2nd seed vs 7th seed))

FIH Match Centre


---

Carr looking to finally hit turf at World Cup qualifiers after Polish quarantine



Jamie Carr makes a save against GB development side this summer. Pic: Adrian Boehm

For Jamie Carr, this week's World Cup qualifier in Cardiff has already proven a significant improvement on August's European Championships as the Irish goalkeeper looks to make a big impact this week (all games to be streamed live on www.eurohockeytv.org).


---

Getty relishing return to Irish setup for World Cup qualiifers



Erin Getty playing for the Irish U23 side vs Wales this summer. Pic: Front Row Union

Erin Getty is looking to grab her opportunity with both hands at this week's World Cup qualifiers following her return to the Irish senior women's panel nearly four years on from her last cap (click here to read more about the squad).


---

Wales Senior Men's Squad named for World Cup Qualifiers in Cardiff




With just two days to go till the Men's FIH World Cup Qualifiers in Cardiff, the 20 player Welsh squad has been named by Head Coach Danny Newcombe.


---

Women's Squad announced for World Cup Qualifiers in Pisa




Wales Women Head Coach Kevin Johnson has named his team for the FIH World Cup Qualifiers in Pisa, Italy.


---

Ireland's men's hockey squad 'raring to go' for World Cup qualifier

Mark Tumilty's side face Russia in opening knock-out encounter in Cardiff on Thursday

Johnny Watterson



Ireland goalkeeper Jamie Carr has been playing with Belgium club KHC Leuvan. Photograph: Gary Carr/Inpho

The asking of the men's Irish team in this week's World Cup qualifying event in Cardiff is not quite as demanding as that of the women but a tricky assignment. Seeded second behind France, Ireland must win two matches in Wales to qualify for the 2023 World Cup in India.


---

Ireland Hockey: Ireland's women and men aim to grab final World Cup places

Ireland women's captain Katie Mullan is determined for her side not to be "one-hit wonders" when it comes to doing well at a World Cup.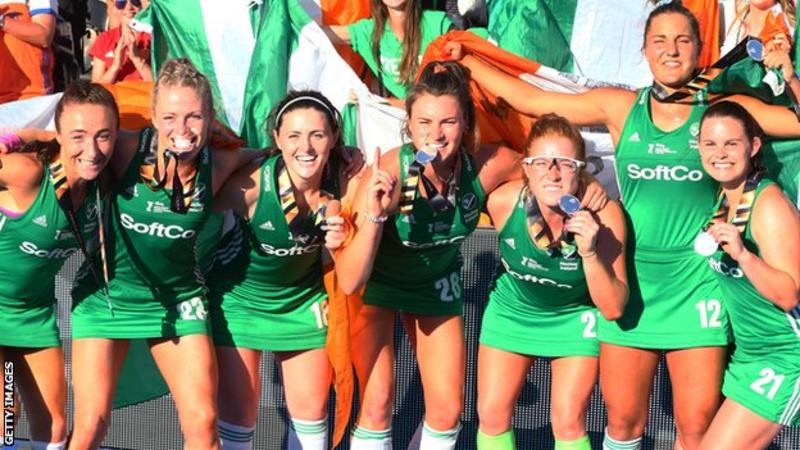 Ireland's surprise run to the final of the 2018 World Cup final significantly raised the profile of the team

Ireland must win this week's qualifier tournament in Pisa to claim the final European place available in next summer's tournament.


---

FIH Hockey Junior World Cups: pools and match schedules revealed




The International Hockey Federation has revealed the pools (four groups of four teams each) and match schedules of both upcoming FIH Hockey Junior World Cups, Men's and Women's.


---

India to begin title defence against France in junior men's hockey world cup

India has been placed in a relatively easy Pool B alongside Canada, France and Poland



Hockey Junior World Cup (Source : FIH)

Defending champions India will open their campaign against France on the first day of the FIH Junior Men's Hockey World Cup on November 24, to be held at the Kalinga Stadium in Bhubaneswar.


---

Black Sticks captain Stacey Michelsen retires



Stacey Michelsen contested her third Olympics for New Zealand at the Tokyo Games. John Locher/AP

Black Sticks captain Stacey Michelsen has retired from international hockey.


---

Black Sticks captain Stacey Michelsen announces retirement



Stacey Michelsen. Photo / Photosport

Black Sticks captain and legend Stacey Michelsen has called time on her illustrious international career, after announcing her retirement to the team on Tuesday night.


---

Simon Mason: Me, Myself & Mercian

Triple Olympian Simon Mason spills insight on his career as a goal keeper and the world of Mercian Hockey.

by ONE SPORTS WAREHOUSE




Triple Olympian and Managing Director of Mercian Hockey, Simon Mason, played for England and Great Britain senior teams for 13 years. Growing up, Mase was a hero of our commercial director Simon who even had his signature pads as a youngster. Mase has an amazing knowledge of the hockey world and all things sticks through to goalkeeping equipment with an eye for detail and challenging the technology that is put into products. If there's someone that knows goal keeping – it's him! And that's exactly what we did…asked the expert!


---

Cowie fancies Pan Am men's hockey group chances

by Nigel Simon



Darren Cowie, new national men's coach.

Newly appointed T&T senior national men's hockey coach Darren Cowie says he thinks his team has drawn a favourable group for next January's eight-team Pan American Cup Championship in Santiago, Chile.


---

Wapda lift CM Punjab Women Hockey trophy




LAHORE - Wapda women hockey team outplayed Punjab Colours by 4-0 to lift 1st Chief Minister Punjab 5-a-Side National Women Hockey Championship trophy here at the National Hockey Stadium on Wednesday.


---

Local Derby And Floodlit Spectacles Top England Hockey League Billing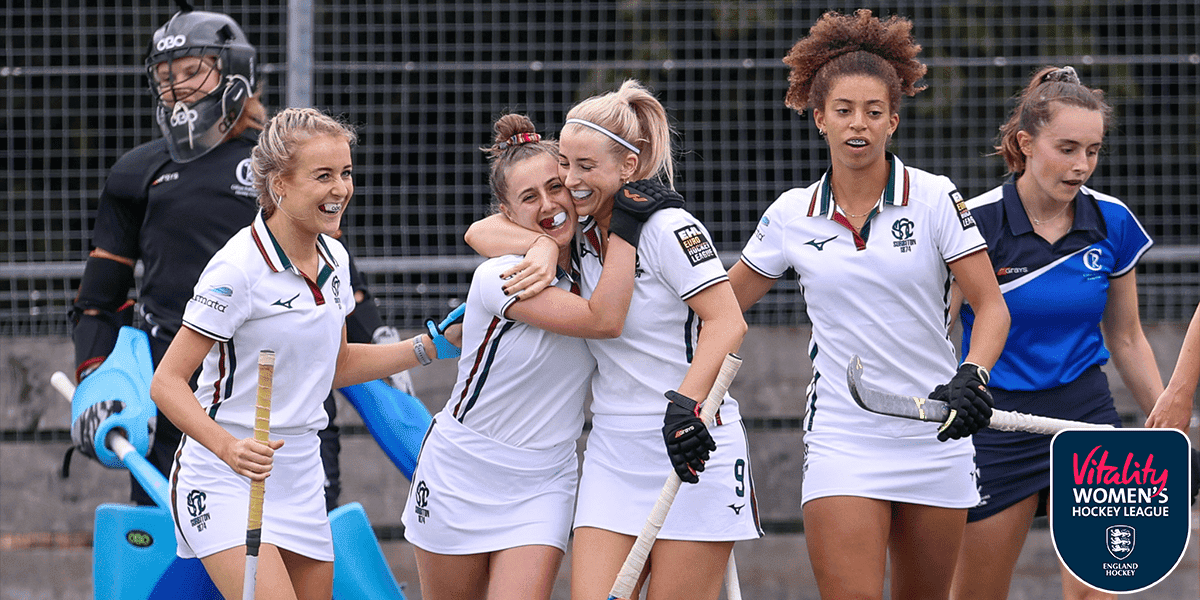 Photo credit: Peter Smith (@smifsports - Twitter)

A local derby between Surbiton and Wimbledon - second and third in the league respectively - is the standout clash in the Vitality Women's Premier Division this weekend.


---

PHF strikes women's hockey streaming deal with ESPN+

The Premier Hockey Federation has reached an agreement to make ESPN+ the exclusive home for watching games in this U.S. this season

NEW YORK -- The Premier Hockey Federation has reached an agreement to make ESPN+ the exclusive home for watching games in this U.S. this season, a major step forward for the women's hockey league in putting all of its games on a single platform.


---

No. 3 Field Hockey Trips to No. 2 Michigan, No. 21 Ohio State

Sunday's game to be nationally televised by Big Ten Network




PISCATAWAY, N.J. - No. 3 Rutgers field hockey is on the road this weekend for the final two road games of the regular season. The Scarlet Knights open the weekend with a showdown against No. 2 Michigan (Friday, 4:30 pm, streaming on B1G+) and then cap action Sunday in a nationally televised contest at No. 21 Ohio State (noon, Big Ten Network).


---

Indiana field hockey enters home stretch of season with matches against Ohio, Saint Louis

By Tyler Vaundry



Senior midfielder Jes McGivern looks down the field during a match against Michigan State on Oct. 15, 2021, at the IU Field Hockey Complex. Indiana field hockey hosts its final home game of the regular season against Saint Louis University on Oct. 22, 2021. Jenny Butler

The Indiana field hockey team will close its three-game homestand at noon Friday in Bloomington against 2-12 Saint Louis before it hits the road to play a 6-9 Ohio University squad at 11 a.m. Sunday in Athens, Ohio.