All the news for Friday 15 October 2021

U21 Men draw 1-1 against Malaysia




Scotland`s under-21 team certainly punched above their weight with a 1-1 draw against Malaysia in the first test match at Clydesdale this evening, and they could have won but for an equaliser in the closing minutes. A good result against a side that are ranked 11th in the world and are heading for the Junior World Cup in India next month.


---

New start for Red Lions




With 342 caps to his name, Felix Denayer has been a mainstay of the Belgium men's national team for 13 years. But, in a career that has seen the Red Lions move up the rankings and win the 2018 Men's Hockey World Cup, the 2019 European Championships and the FIH Hockey Pro League Season Two, nothing has matched the past three months of his life.


---

Germany's young stars ready to face Red Panthers




Elisa Gräve is excited about returning to international action as she and her team mates prepare for their encounter with Belgium in season three of the FIH Hockey Pro League.


---

Hockey World Cup teams announced

by Helge Schütz



Some of the national women's players and officials, from left: Kimber le Roux (manager), Reagon Graig (NHU president), Petro Stoffberg, Caitlin Gillies, Jaime Gillies, Danja Meyer, Armin van Staden, Kaela Schimming, Erwin Handura (coach) and Freddy Mwiya (NSC chief administrator). Photo: Helge Schütz

NAMIBIA's national men and women's indoor hockey teams were announced at the Namibia Sports Commission yesterday, ahead of the Indoor Hockey World Cup which takes place in Liege, Belgium, in early February next year.


---

Will hockey stick around on the Commonwealth Games programme?



Sam Ward celebrates for England at Gold Coast 2018 PIC: Grant Treeby

The decision by the Commonwealth Games Federation to reduce the number of permanent sports in the four-yearly event from 26 to just two may have set alarm bells ringing at the headquarters of several international governing bodies this week, writes David Barrett.  


---

Ford National Hockey Championship cancelled due to COVID-19




Hockey New Zealand (HNZ) has made the decision to cancel the 2021 Ford National Hockey Championship (NHC) due to take place in Tauranga on the 14-20 November.


---

New Zealand's National Hockey Championship cancelled due to COVID-19

By Owen Lloyd



The National Hockey Championship has been cancelled due to COVID-19 following an earlier postponement ©Getty Images

New Zealand's National Hockey Championship has been cancelled as a result of ongoing challenges posed by COVID-19.


---

Hockey India Sr Women National Championship to be held in Jhansi

The championship will begin from October 21 to 30, with 28 teams taking part in the tournament



The Indian women's hockey team in Tokyo (Source: Hockey India)

The 11th Hockey India Senior Women National Championship will be held in Jhansi in Uttar Pradesh from October 21 to 30 with 28 teams taking part in the tournament.


---

CM Punjab Women Hockey Championship to get under way

LAHORE: The First Chief Minister Punjab 5-a-Side National Women Hockey Championship will get underway under the auspices of the Sports Board Punjab, here from Friday at National Hockey Stadium.


---

Loughborough Students Determined To Claim First Vitality Premier Division Points



Photo credit: Loughborough Students Women's Hockey Club (@lswhc_ - Twitter)

We are well into the thick of the action now across the Vitality Women's Hockey Leagues, with leaders beginning to emerge in each division and the intensity starting to ramp up.


---

Tough Test For Surbiton In Men's Hockey League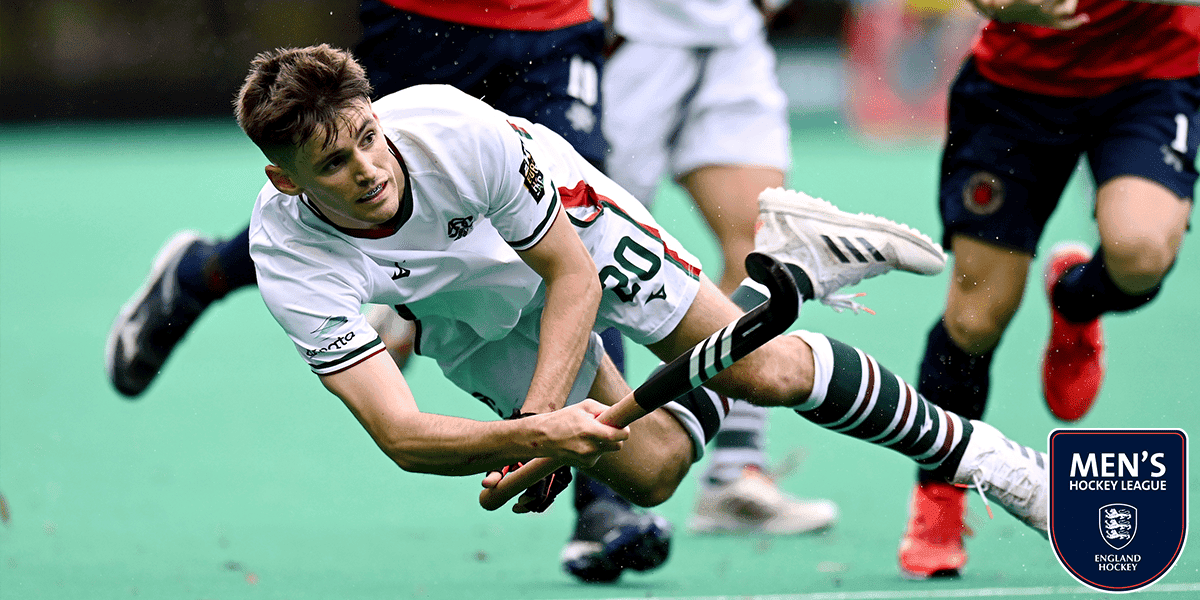 Photo credit: World Sport Pics

They may have enjoyed an unbeaten start to the season but Surbiton's men will need to be at their best to overcome Brooklands MU on Sunday. They will take heart from their meeting last season though, when the 2020 Men's Hockey League champions won 8-1.


---

Browne helps team stays perfect in UK hockey

by Nigel Simon

Former national men's hockey player, Kwandwane Browne and Hampstead & Westminster made a winning return to the England Hockey League Men's Premier Division on Sunday last at Paddington Recreation Ground, Maida Vale, London.


---

Postponements open the door for the other sides in the Scottish Premiership

Most of the top sides in the land with Scotland players in their ranks have their games postponed this weekend due to the forthcoming World Cup Qualifiers in Cardiff and Pisa, but that presents opportunities for other sides, like Kelburne (men) and GHK (women), to advance their cause at the top of their respective Premierships.


---

Weekend College Games: October 14 - 20




Each week, USA Field Hockey' highlights some college games in Division I, II and III.


---

No. 1 Iowa field hockey to host No. 2 Michigan at Grant Field

Both the Hawkeyes and Wolverines are undefeated on the season, and will match up on Friday in Iowa City.



Iowa forward Leah Zellner blocks Michigan fullback Halle O'Neil during the fourth quarter of the Big Ten field hockey tournament semifinals between No. 5 Iowa and No. 1 Michigan on Thursday, April 22, 2021 at Grant Field. With five minutes left of the game, Iowa pulled their goalkeeper to replace the position with another player on offense. The Hawkeyes were defeated by the Wolverines, 0-2. Michigan will go on to play against No. 7 Ohio State in the championships on Saturday. Hannah Kinson

No. 1 Iowa field hockey will have its biggest test of the season so far against No. 2 Michigan this weekend.


---

Maryland field hockey meets a Rutgers squad on the rise in the Big Ten

Shane Connuck



Maryland field hockey coach Missy Meharg during her team's 5-1 win over Michigan State on Oct. 25, 2019 at the Field Hockey & Lacrosse Complex. (Gabby Baniqued/The Diamondback)

No. 8 Maryland field hockey knows about battles. The Terps are off to a 9-4 start this year and are 3-1 in overtime affairs.


---

Northwestern sets their sights on sweep over No.19 Ohio State and Michigan State

Skye Swann



Sophomore midfielder Maddie Zimmer sends the ball inside the circle. Zimmer will be a crucial player for Northwestern this weekend. Daily file photo by Joshua Hoffman

Following a 6-1 win over Ball State, Northwestern sets their sights back on conference matchups, with a Big Ten weekend slate featuring No. 19 Ohio State and Michigan State at Lakeside Field.


---

Former hockey international Saranjeet passes away

Santu, as he is more affectionately called in hockey circles, was not well for the last three months.

V. V. Subrahmanyam



Former hockey international Saranjeet Singh   -  Special Arrangement

Former hockey international Saranjeet Singh has passed away in Hyderabad. He was 59 and is survived by his wife, daughter and son.

Santu, as he is more affectionately called in hockey circles, was not well for the last three months.

The former State Bank of India hockey player, who played for Coronation Club in local league, represented Hyderabad juniors and seniors for many years in the late 70s and 80s and also played for India, which toured Germany in 1983.

Former players and Olympians including Alloysius Edwards, Telangana Hockey Secretary N. Mukesh Kumar, former India junior coach Narinderpal Singh, former National players Surinder Singh, Uday Velu, and Narsing offered condolences.

Sportstar