All the news for Tuesday 5 October 2021

England Withdraw From Junior Men's World Cup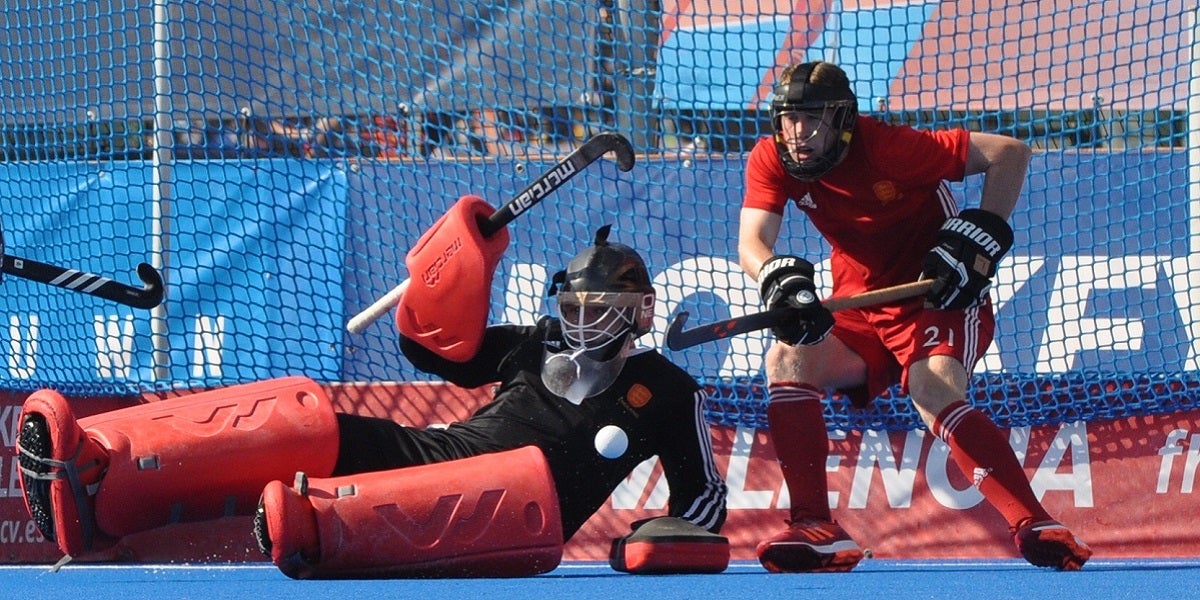 England Hockey have informed the FIH of its decision to unfortunately withdraw from the upcoming Men's Junior World Cup.


---

England Hockey pulls out of men's Junior World Cup in India



England juniors in action PIC: EHF/Worldsportpics

England Hockey became the third nation to withdraw from the men's Junior World Cup in India on Monday, joining Australia and New Zealand.


---

England pull out of FIH Men's Junior World Cup citing COVID-19 concerns, quarantine protocol

England Hockey said in a statement that it has informed the world hockey governing body, FIH, of its decision to 'unfortunately' withdraw from the 24 November - 5 December tournament.

London: England on Monday pulled out of the FIH Men's Junior World Cup to be held in Bhubaneswar next month, citing a number of COVID- related concerns and taking "note" of the Indian government's


---

Experienced Benedikt can shine in Bhubaneswar




As reigning EuroHockey Junior Champions, the German national U21 men's team will be heading to the FIH Junior World Cup in India with hopes of emulating the team that brought the trophy home in 2013 – a competition that was also took place in India.


---

Malaysian juniors go down to Repton



National Juniors coach Wallace Tan said their first match in Britain provided much insight for him as the team prepare for the India Junior World Cup on Nov 24-Dec 5. -NSTP file pic

The national juniors played their first international hockey friendly match after two years, and lost 2-0 against senior club side Repton HC on Sunday.


---

Marcano pleased with Pan Am Challenge display

….targets "Top Six" spot in Pan Am Cup

by Nigel Simon



T&T's Brianna Govia closes in on Peru captain Camila Mendez during the Women's Pan American Challenge final at the Villa Maria del Triunfo Pan American Complex, Lima, Peru, on Saturday. Peru won 2-0. Photo: PAHF.

T&T senior women's hockey team coach Anthony "Bumper" Marcano says he is very pleased with his team's performance at the just concluded Pan Am Challenge and is expecting a tough battle ahead at the Pan American Cup, next year.


---

USMNT Gears Up for 2022 PAC with Two-Leg Europe Tour




FRANKFURT, Germany & ANTWERP, Belgium - It was 20 months ago that the U.S. Men's National Team got together for an international tour, let alone faced outside competition. Within that timeframe, a new coaching staff was appointed as well as a freshly named 2021-22 USMNT roster. As the team prepares for the men's 2022 Pan American Cup (PAC), a World Cup qualifier, in January, they will embark on a quick five-day, two-leg Europe tour that will include trainings and test matches.


---

World Grand Masters Hockey looks to 2022 and beyond




Jawed Khan has been announced as the new honorary secretary of the World Grand Masters Association (WGMA).


---

Leaving the game at my peak was always the plan: Rupinder Pal Singh

Jaspreet Sahni

New Delhi: There's a change of guard in Indian Hockey after the Tokyo Olympics Bronze medal win. The baton in the defence has been handed over by Rupinder Pal Singh and Birinder Lakra, and SV Sunil has applied permanent brakes to his sights down the flank. The trio walked into the sunset of their International careers together.


---

Victory For Hampstead's Men But Defeat For Surbiton's & East Grinstead's Women In EuroHockey League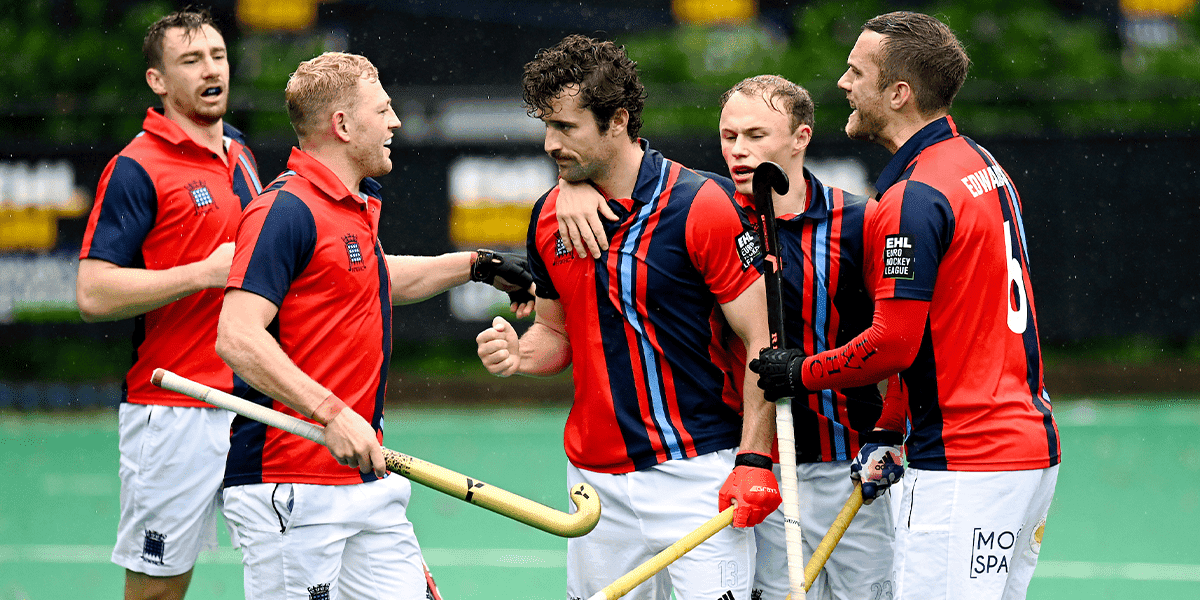 Hampstead & Westminster's men hit back from their shootout defeat to win their final EuroHockey League (EHL) Men's Ranking Up match but Surbiton's women narrowly lost their game.


---

Coverage of Euro Hockey League women's event rubbished



The women's EHL Ranking Cup was played in Hamburg PIC: Euro Hockey League

Coverage of the women's Euro Hockey League Ranking Cup was criticised after failing to receive equal status of the men's tournament.


---

Sunday's Premiership matches

Edinburgh University and Inverleith move up to joint second




Nothing seems to be going right for Dundee Wanderers, they missed a series of penalty corners and went down 3-0 to Edinburgh University. The result keeps Wanderers firmly rooted at the bottom of the Premiership table while the Edinburgh students moved up into second spot alongside Kelburne, but still two points adrift of leaders Western Wildcats.


---

Hockey domestic season starts with sub-junior academy national championship inaugural

After six days of pool matches, the quarterfinals will be played on October 10, the semifinals on October 12 and medal matches on October 13



Sub-junior academy national championship inaugural (Source: Hockey India) X Sub-junior academy national championship inaugural (Source: Hockey India)

A total of 24 teams will vie for top honours at the inaugural sub-junior academy national championship, marking the start of domestic hockey season in the country.


---

Maryland field hockey is optimistic following two consecutive losses

Shane Connuck



Brooke DeBerdine stickhandles past a defender during No. 7 Maryland field hockey's 2-1 loss to No. 1 Iowa on Oct. 3, 2021. (Joe Ryan/The Diamondback)

After No. 7 Maryland field hockey's tight 2-1 loss to No. 1 Iowa on Sunday afternoon, the Terps spent quite some time huddled after the match finished.


---

Field Hockey Continues Strong Start, Improves to 9-1

By Ever A. Marinelli



The Crimson's 9-1 start ties 2018 for its best start to the season across the last 10 seasons. Next up on the team's slate are matches against Ivy rivals Yale and Dartmouth. By Timothy R. O'Meara

Consecutive weekends of back-to-back wins bumped Harvard field hockey to No. 12 in the country. Exciting victories over Columbia and Bucknell, and then against the University of Pennsylvania and University of New Hampshire the following weekend brought the team's overall win-loss tally to 9-1, marking an incredible start to the season.


---

Hockey Australia appoints David Pryles as new CEO

Hockey Australia (HA) is excited to announce David Pryles as its new Chief Executive Officer.