All the news for Monday 4 October 2021

Mexico Men and Peru Women win Pan American Challenges



Gold Medal: Peru Photo: Talia Vargas

Mexico and Peru (men) and Peru and Trinidad & Tobago (women) qualify for the next Pan American Cups, scheduled for January 2022 in Santiago, Chile.


---

Hampstead & Westminster land 13th with win over Three Rock

Men's EHL Ranking Cup




Hampstead & Westminster 4 (M Guise-Brown, J Kelly, M Ramshaw, J Sharp) Three Rock Rovers 1 (J Hosking)

Three second quarter goals put Hampstead & Westminster on course for a strong 4-1 win to earn a share of 13th place overall from the men's ABN AMRO EHL Ranking Cup with Three Rock Rovers ending 17th.


---

Five-star Mannheim too good for Minsk

Men's EHL Ranking Cup




Mannheimer HC 5 (G Peillat, R Hartkopf, P Zmyslony M Schachner, J Wiegand) HC Minsk 1 (M Staradub)

Three late goals saw Mannheimer HC eventually break the shackles to land fifth place from the men's EHL Ranking Cup in Brasschaat, seeing off HC Minsk who earn ninth place for their weekend's work.


---

Dragons fire up home crowd in closing men's EHL Ranking Cup tie

Men's EHL Ranking Cup




M16: KHC Dragons 5 (F Denayer 2, N Della Torre, M Cobbaert, R Rubens) KHC Dragons 1 (E Mazkour)

Felix Denayer put on a showcase to delight the home Dragons crowd as they closed out the men's ABN AMRO Ranking Cup weekend with a 5-1 win over Rot-Weiss Köln.


---

Costello crackers sees UHC get top marks in Hamburg

Women's EHL Ranking Cup




UHC Hamburg 2 (A Costello 2) Surbiton 0

Amy Costello's penalty corner double earned UHC Hamburg victory over Surbiton and, with it, fifth place at the women's ABN AMRO EHL Ranking Cup in Hamburg with the English side settling for sixth.


---

English clubs find life tough going



Surbiton women were in EHL action PIC: Euro Hockey League

English clubs certainly put up a brave fight in continental competition but ultimately failed to make it count when it mattered across a weekend of top European men's and women's action.


---

Three Rock Rovers suffer two defeats in Europe

Glenanne hammer UCD to continue their fine start in EY Hockey League

Stephen Findlater



Shane O'Donoghue: scored a hat-trick in the first half for Glenanne in the league leaders' 6-0 win over UCD. Photograph: Bryan Keane/Inpho

Three Rock Rovers produced some fireworks but ultimately ended with two losses from the Euro Hockey League Ranking Cup weekend in Belgium.


---

Oxted Stun Durham With Final Quarter Comeback In Men's Premier Division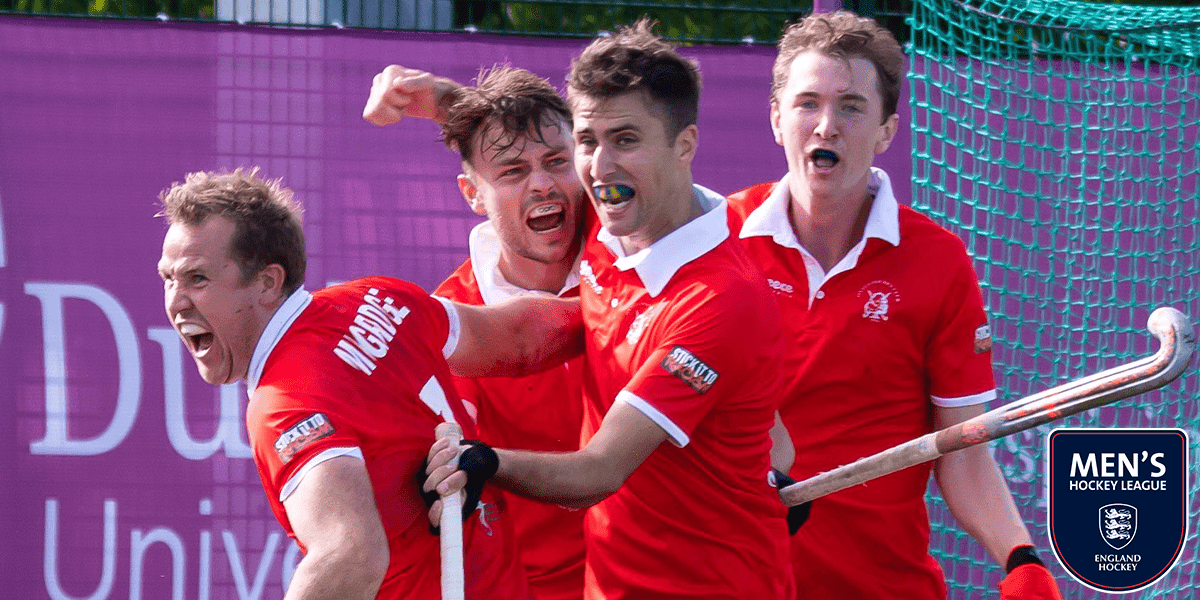 Photo credit: Debbie Christopher

Oxted scored three goals in the last 14 minutes to overturn a two-goal deficit and beat the University of Durham in a thrilling game at Maiden Castle in the Men's Premier Division.


---

Unbeaten Buckingham keep pressure on at top



Buckingham claimed their first victory of the season PIC: Graeme Wilcockson/Focus Images Ltd

Buckingham, University of Birmingham and Wimbledon all picked up first wins of the season in the Vitality Women's Premier Division on Saturday.


---

Glenanne move five clear in men's EY Hockey League

Men's EY Hockey League – day four round-up




Banbridge 4 (J McKee, L Rowe, S Farson, M Cowan) Pembroke 4 (J Dale 3, I Johnson)
Pembroke picked up their first point of the season as Julian Dale continued his impressive run of form, netting a hat trick. He grabbed the first from a corner flick in the second quarter before Bann fought back went in front with Jonny McKee netting a penalty stroke after his own run was cut short.


---

Insta into share of top with six sides covered by just a single point

Women's EY Hockey League day four round-up




Cork Harlequins 0 Catholic Institute 2 (N Carroll, L Clery)
Catholic Institute prevailed in the all-Munster derby in a tight encounter at Farmer's Cross, moving them into a share of the lead after four rounds of matches.


---

Corinthian open up season account



Three Rock Rovers were in EHL action PIC: WorldSportPics

Ian Stewart's brilliant goal propelled Corinthian to their first win of the season as they got the better of Monkstown at Rathdown.


---

No. 1 Iowa field hockey remains undefeated after east coast road trip

The Hawkeyes won two tight games against top-10 teams this weekend to remain atop the Big Ten.

Ben Palya



Iowa forward/midfielder Maddy Murphy runs the ball down the field during the Iowa Field Hockey game against Ohio University on Sep. 10, 2021 at Grant Field. Iowa defeated Ohio 8-0. Casey Stone

No. 1 Iowa field hockey stepped up on the east coast this weekend, taking home two ranked victories to move to 12-0 on the season.


---

Late flurry of goals sends No. 1 Iowa past No. 7 Maryland field hockey, 2-1

Shane Connuck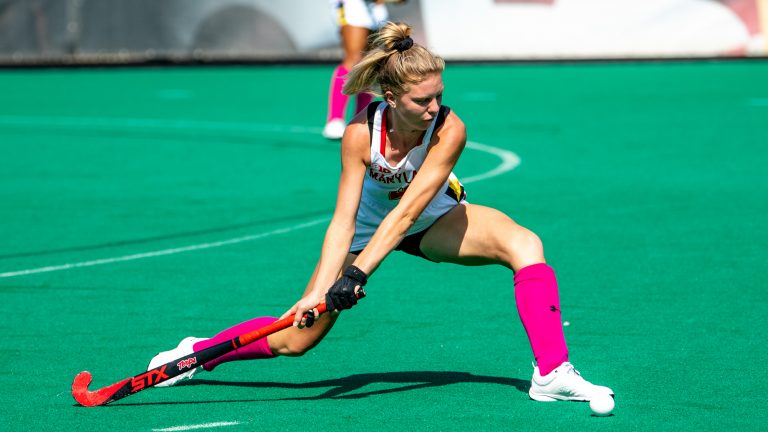 Maura Verleg prepares to shoot during No. 7 Maryland field hockey's 2-1 loss to No. 1 Iowa on Oct. 3, 2021. (Joe Ryan/The Diamondback)

For five minutes of No. 7 Maryland field hockey's match against No. 1 Iowa on Sunday afternoon, a stalemate turned into a barn burner.


---

No. 5 UNC field hockey tops Albany in 6-0 shutout

By Lindsey Ware



In the Sept. 24 field hockey match against Boston College, sophomore midfielder/fullback Katie Dixon (14) races for the ball against a Boston College defender. At half-time, UNC was winning 2-0. Photo by Katie Rains | The Daily Tar Heel

No. 5 UNC field hockey had a 6-0 shutout win at Albany on Sunday, a redeeming comeback from its Friday loss to No. 11 Syracuse.


---

No. 5 UNC field hockey shut out in 5-0 loss to No.11 Syracuse

By Kaitlyn Schmidt



UNC senior forward Erin Matson (1) carries the ball down the field during field hockey's home opener against Miami on Sept. 19, 2021, at Karen Shelton Stadium. UNC won 7-2. Photo by Ira Wilder | The Daily Tar Heel

After trailing 3-0 at halftime, the No. 5 North Carolina field hockey team (6-4, 1-1 ACC) fell to No. 11 Syracuse (7-2, 2-0 ACC), 5-0, on the road in an offensive standstill on Friday.


---

No. 8 Penn State takes down No. 4 Northwestern in double overtime

UNIVERSITY PARK, Pa. — The Penn State Nittany Lion field hockey team (8-2, 3-1 Big Ten), ranked No. 8 in the NFHCA Coaches Poll, won a thrilling double-overtime game over No. 4 Northwestern (9-3, 1-2 Big Ten) in a battle of Big Ten powers. The Nittany Lions outlasted the Wildcats 2-1 (2OT) in the Sunday matinee played at Penn State, picking up an important Big Ten win.


---

Field Hockey Gets Game Winner In Final Minute




LORETTO, Pa. – Rachel Ruttenberg scored with 28 seconds remaining on Sunday to lift Central Michigan to a dramatic 1-0 nonconference field hockey victory over Saint Francis.


---

No. 6 Field Hockey Beats Indiana 1-0 on Mancini's Double-OT Goal

The senior midfielder's goal came 30 seconds before a penalty shootout




PISCATAWAY, N.J. – No. 6 Rutgers field hockey and Indiana were 30 seconds away from a potential penalty shootout to break a scoreless tie before Scarlet Knight senior midfielder Gianna Mancini knocked in a pass from Lucy Bannatyne for the game-winner on Sunday afternoon at the Bauer Complex.