All the news for Wednesday 6 October 2021

2021 Test matches FRA v CHI (M) - 1st Test

Wattignies et Lille (FRA)

5 Oct 2021     FRA v CHI     4 - 2

6 Oct 2021 12:00 (GMT +2)    FRA v CHI

FIH Match Centre


---

2021 Test matches IRL v MAS (M) - 1st Test

Hillsborough (IRL)

5 Oct 2021      IRL v MAS     3 - 2

6 Oct 2021 19:30 (GMT +1)    IRL v MAS

FIH Match Centre


---

Empey and Highland enjoy dream scoring debuts as Ireland beat Malaysia



Conor Empey, right, celebrates his winning goal against Malaysia, October 5 2021, Men's Hockey International; Comber Road, Lisnagarvey. Picture: Billy Pollock

Men's senior international
Ireland 3 (C Empey 2, S Hyland) Malaysia 2 (A K Azrai, R Rahim)
Conor Empey and Sam Hyland both enjoyed dream debuts as they scored for the Irish men's side against Malaysia, the former netting the winner with just three minutes to go at Lisnagarvey.


---

Hockey India pulls out of 2022 Commonwealth Games in Birmingham

India will focus on Asian Games instead of competing for Commonwealth Games medals



India celebrate history after beating the Hockeyroos at the Olympics PIC: REUTERS/Kim Hong-Ji

In a major blow to the Commonwealth Games hockey competition, India withdrew its men's and women's teams from Birmingham 2022 on Tuesday, citing Covid-related concerns and "discriminatory and biased" quarantine rules nine months out from the start.


---

India withdraws hockey teams from 2022 Commonwealth Games because of coronavirus concerns

By Neil Shefferd



India has pulled its hockey teams out of the Birmingham 2022 Commonwealth Games, citing concerns around the coronavirus situation in the country ©Getty Images

India has pulled its hockey teams out of the Birmingham 2022 Commonwealth Games, citing concerns surrounding the coronavirus situation in England and what it calls "biased" quarantine requirements.


---

With Olympic qualifier in focus, Indian hockey teams to skip 2022 Commonwealth Games

Hockey India has prioritised the 2022 Asian Games, an Olympic qualifying event, over the CWG next year. The two events will be played a month apart.

By Naveen Peter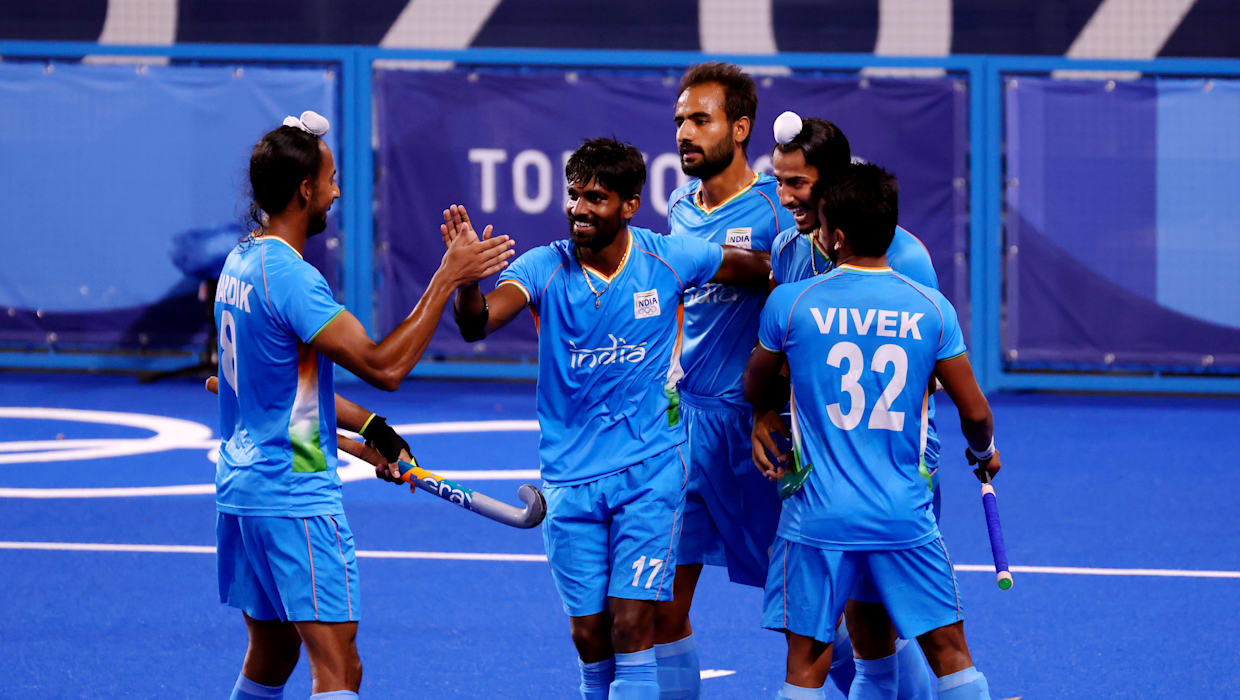 Picture by Hockey India

The Indian men's and women's field hockey teams will not be part of the 2022 Commonwealth Games in Birmingham, Hockey India (HI) confirmed on Tuesday.


---

Hockey India withdraws teams from Birmingham CWG citing COVID concerns, discriminatory quarantine rules

Hockey India's decision comes a day after England's withdrawal from the junior men's World Cup in Bhubaneswar over similar reasons.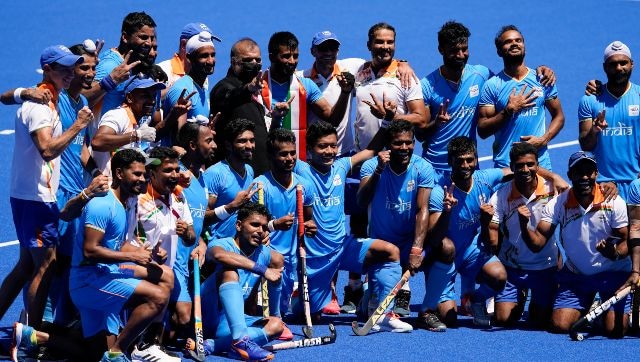 India men's hockey team celebrates after winning bronze at the Tokyo Olympics earlier this year. AP Photo

New Delhi: India on Tuesday pulled out of next year's Birmingham Commonwealth Games' hockey competition, citing COVID-19 concerns and UK's discriminatory quarantine rules for travellers from the country, a day after England's withdrawal from the junior men's World Cup in Bhubaneswar over similar reasons.


---

Pakistan confident of procuring India visas for Junior Hockey World Cup

Pakistan Hockey Federation is confident of participating in the FIH Junior World Cup to be held in Bhubaneswar



Pakistan Junior Hockey Team (Representational Image)

Pakistan Hockey Federation (PHF) is confident of participating in the FIH Junior World Cup to be held in Bhubaneswar from November 24 to December 5, after having missed the last edition of the event in India due to visa issues. PHF President Brig (retd) Khalid Sajjad Khokar said that despite being informed late about the tournament by the world body (FIH), the federation has still managed to send all necessary documents to the Indian High Commission on time for smooth processing of visas for its contingent.


---

"Excited to resume training and look at our future engagements" — Graham Reid

After a well-deserved break following the Tokyo Olympics success, the Indian hockey players resumed training in Bengaluru



Graham Reid with Indian hockey team in Tokyo (Source: Graham Reid/Twitter)

Indian men's hockey team chief coach Graham Reid says the focus of the ongoing national camp will be on setting future priorities after the historic bronze medal-winning show at the Tokyo Olympics.


---

Spain earn extra EHL Men and Women's spots as rankings finalised




The European Hockey Federation has finalised the ranking positions and, in turn, the allocation of places for 2022's European club competitions following last weekend's festival of tournaments around the continent.


---

Bad news for Belgium as they lose their 3rd EHL ticket

The last results gathered by our representatives were not sufficient to keep 3 representatives. In the Ladies, on the other hand, the Belgians will be competing for the very first time in the prestigious European competition



BRASSCHAAT Euro Hockey League Ranking Cup 2021 Rot-Weiss Köln – KHC Dragons Picture: Conor Harte. WORLDSPORTPICS COPYRIGHT FRANK UIJLENBROEK

Very bad news for our country which will no longer have 3 representatives in EHL for the 2022-2023 season. Indeed, despite the title won by the Waterloo Ducks in 2019 or the bronze medal won by the Leo, this year, during the Final 4 reshaped due to the pandemic, in Amsterdam, the results achieved in recent years, and this week. -end during the EHL Ranking Cup, by the Dragons (2 wins and 5th place) and La Gantoise (1 victory, 1 loss and 13th place), were unfortunately not enough to keep a place in the Top 3 of European nations which is occupied by Germany, the Netherlands and Spain.


---

25 teams join MJHL fray

By K.M. Boopathy




THE TNB Malaysian Junior Hockey League (MJHL) will make a return on Nov 26-Jan 2, after being cancelled last year due to Covid-19, with 25 teams vying for honours.


---

Smith adds depth to Iowa field hockey's roster

Senior forward Ciara Smith is one of the Hawkeyes' leading scorers, and she isn't even a starter.

Ben Palya



Iowa forward Ciara Smith runs the ball down the field during the Iowa Field Hockey game against Ohio University on Sep. 10, 2021 at Grant Field. Iowa defeated Ohio 8-0. (Casey Stone/The Daily Iowan) Casey Stone

Iowa field hockey's offense has scored 47 goals in just 12 games this season, putting the ball in the net nearly four times per contest.


---

Northwestern concludes competitive road series split, upsetting No.7 Maryland

Skye Swann



Redshirt junior Bente Baekers gets into position for her signature reverse hand shot. She scored a goal in games against Maryland and Penn State over the weekend. Daily file photo by Joshua Hoffman

Northwestern redshirt junior forward Bente Baekers ended her conference season scoring drought by securing a goal and assist in College Park, Md., giving the Wildcats a 3-1 win.


---

New perspectives for hockey's next gen




The recent Year of the Youth Huddle, which took place over a weekend in September, was a real display of how the international hockey community can work together to reach out to the next generation of hockey stars.


---

Howard and Fitzpatrick take it back to how it started




Accustomed to spending a lot of time together, Kookaburras Olympic silver medallist Tim Howard and Hockeyroo Savannah Fitzpatrick have spent the past month journeying to parts of Queensland for a host of what they have coined #HowItStartedClinics.


---

Sportplan's Drill of the week

Chasing the Tackle - Matching Their Speed + Forcing Attacker Away From Goal




Objective: To establish the principle that matching your opponents speed places the tackler in a position to control an opponent and to not let them beat them to attack on the inside.