All the news for Wednesday 29 September 2021

Pan American Challenge 2021 - Day 3
Lima (PER)

All times GMT -5

Men

28 Sep 2021     PER v ECU (RR)     5 - 0

29 Sep 2021 15:00     MEX v ECU (RR)

Pool standings
| Rank | Team | Played | Wins | Draws | Losses | Goals For | Goals Against | Goal Difference | Points |
| --- | --- | --- | --- | --- | --- | --- | --- | --- | --- |
| 1 | Mexico | 2 | 2 | 0 | 0 | 22 | 0 | 22 | 6 |
| 2 | Peru | 2 | 1 | 0 | 1 | 5 | 7 | -2 | 3 |
| 3 | Ecuador | 2 | 0 | 0 | 2 | 0 | 20 | -20 | 0 |
Women

28 Sep 2021     TTO v PAR (RR)     2 - 2
28 Sep 2021     BRA v PER (RR)     0 - 1

29 Sep 2021 11:00     TTO v BRA (RR)
29 Sep 2021 13:00     PER v PAR (RR)

Pool standings
| Rank | Team | Played | Wins | Draws | Losses | Goals For | Goals Against | Goal Difference | Points |
| --- | --- | --- | --- | --- | --- | --- | --- | --- | --- |
| 1 | Paraguay | 2 | 1 | 1 | 0 | 4 | 3 | 1 | 4 |
| 2 | Trinidad & Tobago | 2 | 1 | 1 | 0 | 3 | 2 | 1 | 4 |
| 3 | Peru | 2 | 1 | 0 | 1 | 1 | 1 | 0 | 3 |
| 4 | Brazil | 2 | 0 | 0 | 2 | 1 | 3 | -2 | 0 |
---

Henry's late strike earns T&T's stickwomen draw

by Nigel Simon



Paragon's Zene Henry, centre, lines up a shot on goal as Ventures' Jade Piper, goalkeeper Celine Tim Kee, and Arielle Cowie looks on along with Paragon's Felicia King. Anthony Harris

T&T senior women's hockey team scored with the final play of the match for the second straight match, this time to earn a battling 2-2 draw with Paraguay in their top-of-the-table match at the 2021 Pan American Challenge Cup on Tuesday.


---

Trinidad and Tobago, Paraguay draw 2-2 in Pan Am Hockey

Jelani Beckles



Trinidad and Tobago hockey players celebrate scoring against Paraguay in the Pan Am Challenge in Lima, Peru on Tuesday.

TRINIDAD and Tobago salvaged a draw against Paraguay in the Pan Am Hockey Challenge in Lima, Peru, on Tuesday.


---

David Ralph Appointed Head Coach Of England And Great Britain Women's Teams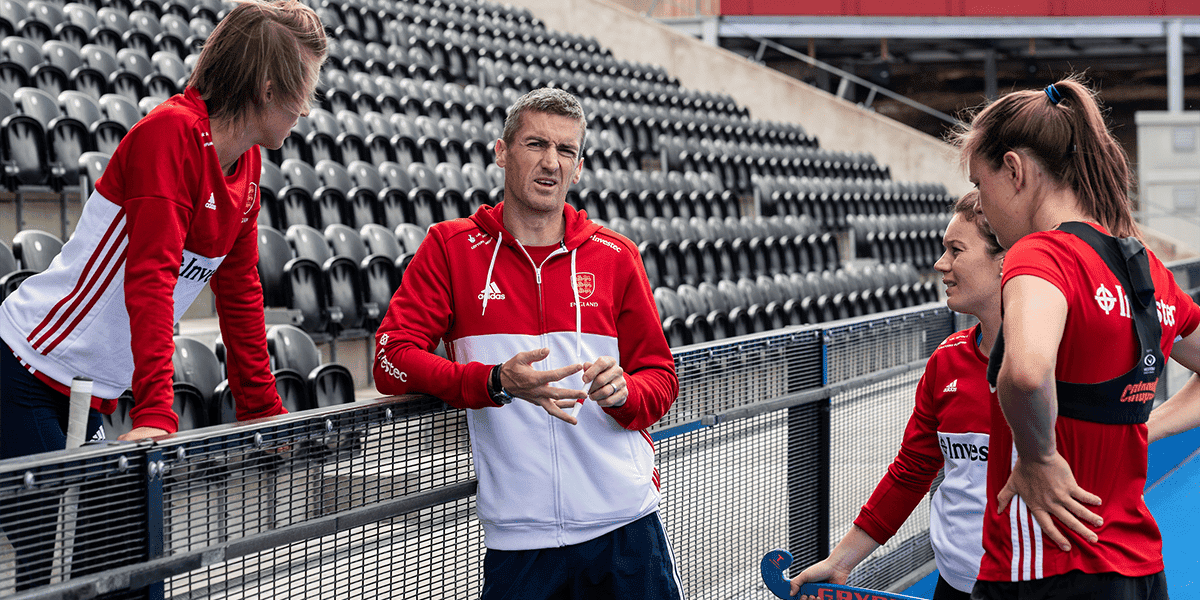 England and Great Britain Hockey are delighted to announce the appointment of David Ralph as Head Coach of their women's international hockey teams.


---

David Ralph named new England and GB women's hockey coach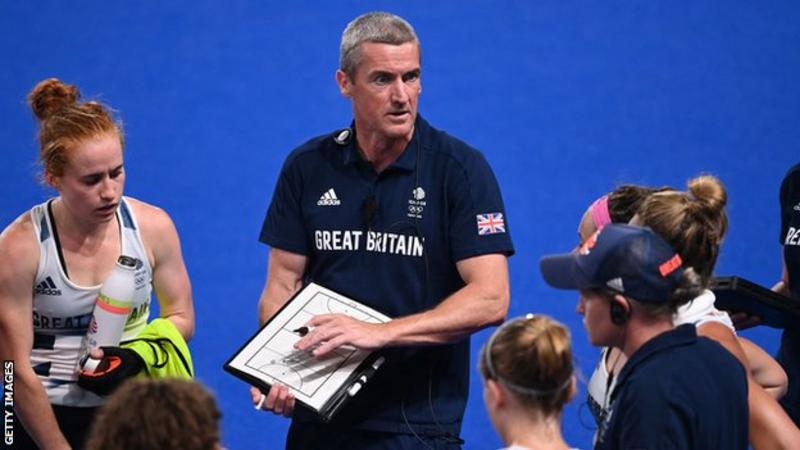 Ralph was part of the GB coaching team at Tokyo 2020

Assistant coach David Ralph has been promoted to become the new head coach of the Great Britain and England women's hockey teams.


---

India's rising profile set to soar at Junior World Cup




Continuing our series which connects former or current stars of the game with the junior players who are now starting out on their careers, we meet two players from the Indian national scene.


---

Shivraj Singh Chouhan felicitates India women's hockey team, announces construction of world-class stadium

The Indian women's team had finished fourth at the Olympic Games after losing to Great Britain in bronze medal play-off.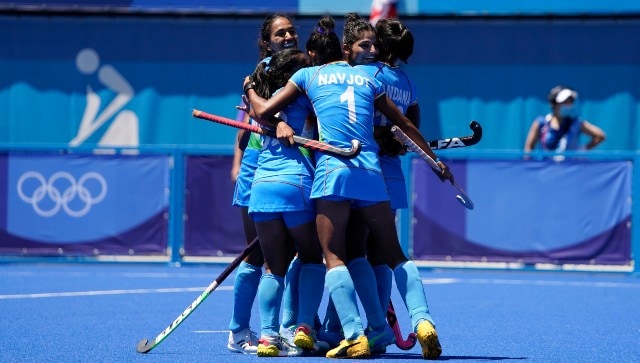 File image of Indian women's hockey team.

Bhopal: Madhya Pradesh chief minister Shivraj Singh Chouhan on Tuesday felicitated the Indian women's hockey team and handed them a cheque of Rs 31 lakhs in recognition of their stupendous performance at the Tokyo Olympics.


---

Major hockey events confirmed for Western Australia




Perth and Western Australia will continue to be a destination for premier hockey events after Hockey Australia signed an agreement with the State Government, through Tourism WA for the next four years.


---

Hager joins Knowles to form Hockey Australia pathways dream team




Hockey Australia has secured Australian hockey great and highly credentialled international coach Mark Hager for a major player pathway position.


---

Three Rock to fly Irish flag in Europe this week



Three Rock Rovers celebrate a goal against Banbridge this season. Picture: Max Fulham

Three Rock Rovers will carry the Irish flag in European club action when they take on the men's EHL Ranking Cup competition at the Dragons' den in Brasschaat, just north of Antwerp.


---

NBP defend CNS All Pakistan Hockey title




LAHORE - National Bank of Pakistan (NBP) defended their title successfully in the 3rd Chief of the Naval Staff (CNS) All Pakistan Hockey Tournament by defeating Pakistan Wapda 2-1 in the final played at the Abdul Sattar Edhi International Hockey Stadium, Karachi on Tuesday.


---

NBP edge WAPDA to win third CNS hockey title

KARACHI: NBP defeated WAPDA 2-1 to win the 3rd CNS hockey championship at Abdul Sattar Edhi stadium here on Tuesday.


---

Maryland field hockey is exuding a dominant mentality with top-ranked opponents on the way

Shane Connuck



Emma DeBerdine and Bibi Donraadt high-five during Maryland field hockey's 4-0 win over American on Sept. 26, 2021. (Julia Nikhinson/The Diamondback)

As No. 7 Maryland field hockey wrapped up a 4-0 shutout of American in Washington, D.C., on Sunday afternoon, the Terps gathered together and high-fived each other. They'd just finished playing four games over a span of nine days, which included a trip to and from Bloomington, Indiana.