All the news for Thursday 30 September 2021

Pan American Challenge 2021 - Day 4
Lima (PER)

Thursday 30 September is a rest day

Men

29 Sep 2021     MEX v ECU (RR)     16 - 0

Pool standings
| Rank | Team | Played | Wins | Draws | Losses | Goals For | Goals Against | Goal Difference | Points |
| --- | --- | --- | --- | --- | --- | --- | --- | --- | --- |
| 1 | Mexico | 3 | 3 | 0 | 0 | 38 | 0 | 38 | 9 |
| 2 | Peru | 2 | 1 | 0 | 1 | 5 | 7 | -2 | 3 |
| 3 | Ecuador | 3 | 0 | 0 | 3 | 0 | 36 | -36 | 0 |

Women

29 Sep 2021     TTO v BRA (RR)     1 - 1
29 Sep 2021     PER v PAR (RR)     2 - 1

Pool standings
| Rank | Team | Played | Wins | Draws | Losses | Goals For | Goals Against | Goal Difference | Points |
| --- | --- | --- | --- | --- | --- | --- | --- | --- | --- |
| 1 | Peru | 3 | 2 | 0 | 1 | 3 | 2 | 1 | 6 |
| 2 | Trinidad & Tobago | 3 | 1 | 2 | 0 | 4 | 3 | 1 | 5 |
| 3 | Paraguay | 3 | 1 | 1 | 1 | 5 | 5 | 0 | 4 |
| 4 | Brazil | 3 | 0 | 1 | 2 | 2 | 4 | -2 | 1 |
---

Iconic creations – Crafting the FIH Indoor Hockey World Cup trophies




With the sixth edition of the FIH Hockey Indoor World Cup set to take place in Belgium in February 2022, we look at the creation of the iconic trophies that the 24 teams – 12 men, 12 women – will be fighting for over five intense, action-packed days at the Country Hall de Liège.


---

'World class' Lovell draws curtain on Kookaburras career




Kookaburras goalkeeper Tyler Lovell has announced his retirement from international hockey after eight years of first class performances and dedication to his country and his sport.


---

Mink van der Weerden retires as Jeroen Delmee reveals fresh start



There were some notable absentees in the Dutch training squad PIC: knhb.nl

Mink van der Weerden has retired from international hockey as new Oranje men's coach Jeroen Delmee heralded a "fresh and new start" for the Dutch on Wednesday.


---

Rupinder Pal Singh retires from Indian hockey team

India drag flicker Rupinder Pal Singh announces his retirement from the national team, two months after having clinched a historic bronze at the Tokyo Games.



Rupinder Pal Singh (right) during the Tokyo Games. - AP

Drag-flicker Rupinder Pal Singh has announced his retirement from the Indian hockey team.


---

Blacks Sticks men's hockey coach Darren Smith moves into high performance role



Black Sticks men's hockey coach Darren Smith is moving into a high performance management role. William Booth/Photosport

Black Sticks men's hockey coach Darren Smith is leaving the role after four years to head Hockey New Zealand's high performance programme.


---

Mark Hager goes full circle with Australia Hockey women's role



Australian Mark Hager took GB women to Olympic bronze

Mark Hager aims "to give back" to Australia by taking up a role to blood the next generation of Hockeyroos.


---

Indian hockey to get world-class stadium in Madhya Pradesh

The India women's hockey team finished on the fourth spot in Tokyo 2020.

By Samrat Chakraborty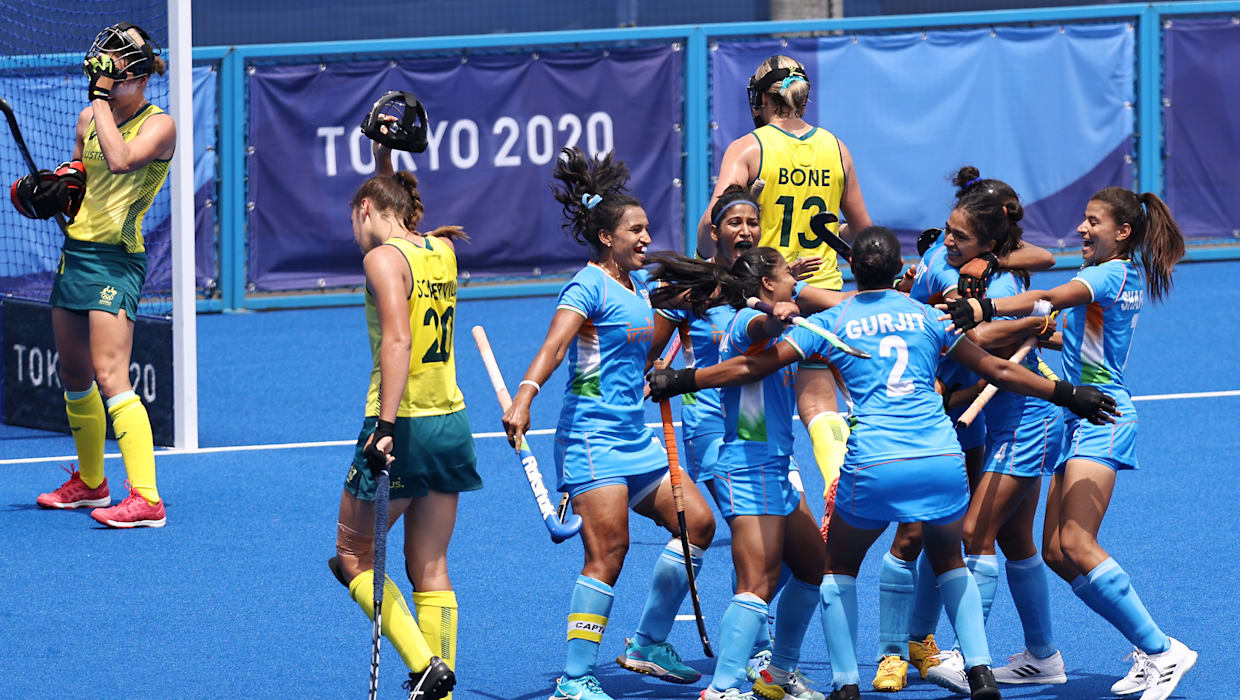 Madhya Pradesh chief minister Shivraj Singh Chouhan said that another world-class hockey stadium will be constructed in the state. The announcement came during a felicitation for the Indian women's hockey team, which finished fourth at Tokyo 2020, at the chief minister's residence in Bhopal in Tuesday.


---

ABN AMRO EHL Ranking Cup lands on Thursday




The ABN AMRO EHL Ranking Cup events land this week with tournaments in Brasschaat, Belgium and Hamburg, Germany.


---

Men's EHL Ranking Cup – Thursday preview




Over a year since qualifying, Thursday sees seven clubs finally get to enjoy Euro Hockey League action with the men's ABN AMRO Ranking Cup getting underway in Brasschaat.


---

English Quartet Ready To Resume European Club Action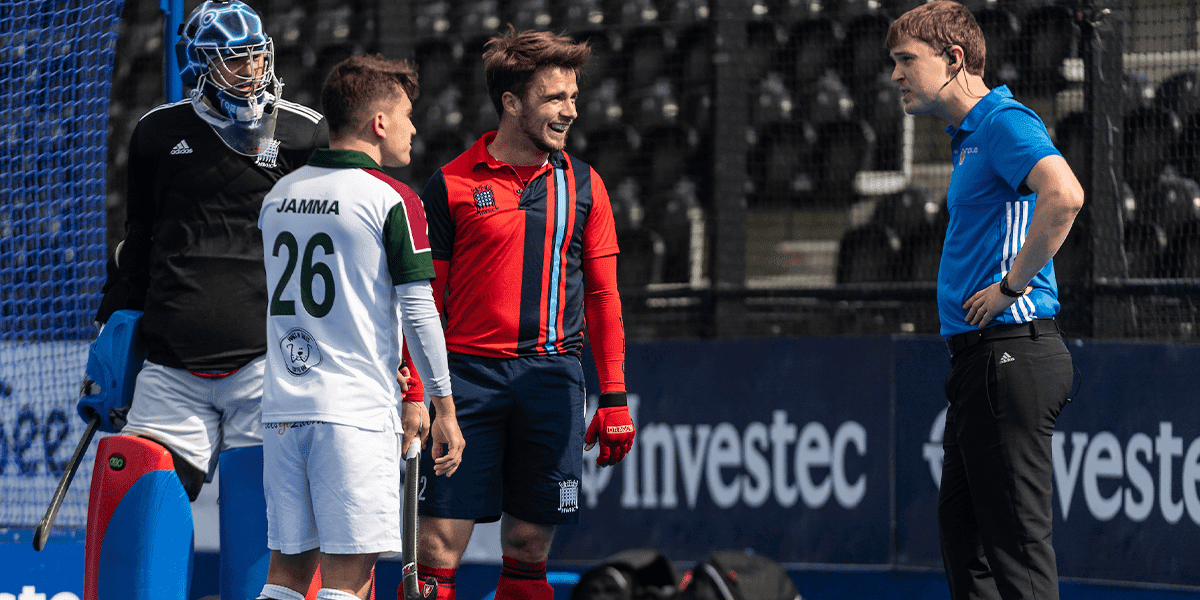 English clubs will represent the country at the EuroHockey League (EHL) for the first time in nearly two years this weekend, with four sides in continental action between 30 September – 3 October.


---

Jaswant of a kind

K. ARUMUGAM




Jaswant Singh Gill … .. It's sad that a hockey player known for courage and determination is almost incognito when it comes to reeling off names from the pantheon of greats. Sure, Dhyan Chand, Balbir Singh Sr, Leslie Claudius, Prithipal Singh and RS Bhola have etched their names indelibly in the country's glorious hockey history but lest we forget, there was a valiant centre-forward who did his best and more in the lost 1960 Rome Olympic final to Pakistan.


---

No. 6 Field Hockey Hosts No. 1 Iowa, Indiana




PISCATAWAY, N.J. – No. 6 Rutgers field hockey returns to Bauer Track and Field Complex, the site of the upcoming 2021 Big Ten Field Hockey Tournament, this weekend, where the Scarlet Knights will host Big Ten games against No. 1 Iowa (Friday at 3 p.m.) and Indiana (Sunday at 11 a.m.).


---

Freshman Hope Rose is making her mark on Maryland field hockey's offense

Shane Connuck



Hope Rose jumps to fight for the ball during the Terps' 4-0 win over American on Sept. 26, 2021. (Julia Nikhinson/The Diamondback)

Hope Rose moved toward Bibi Donraadt in the backfield during the first quarter of Sunday's match at American. After Donraadt came up with a steal, Rose powered past the senior forward, dashing in the direction of the cage.