All the news for Tuesday 28 September 2021

Pan American Challenge 2021 - Day 2
Lima (PER)

All times GMT -5

Men

27 Sep 2021     PER v MEX (RR)     0 - 7

28 Sep 2021 15:00     PER v ECU (RR)

Pool standings
| Rank | Team | Played | Wins | Draws | Losses | Goals For | Goals Against | Goal Difference | Points |
| --- | --- | --- | --- | --- | --- | --- | --- | --- | --- |
| 1 | Mexico | 2 | 2 | 0 | 0 | 22 | 0 | 22 | 6 |
| 2 | Peru | 1 | 0 | 0 | 1 | 0 | 7 | -7 | 0 |
| 3 | Ecuador | 1 | 0 | 0 | 1 | 0 | 15 | -15 | 0 |
Women

28 Sep 2021 11:00     TTO v PAR (RR)
28 Sep 2021 13:00     BRA v PER (RR)

Pool Standings
| Rank | Team | Played | Wins | Draws | Losses | Goals For | Goals Against | Goal Difference | Points |
| --- | --- | --- | --- | --- | --- | --- | --- | --- | --- |
| 1 | Paraguay | 1 | 1 | 0 | 0 | 2 | 1 | 1 | 3 |
| 2 | Trinidad & Tobago | 1 | 1 | 0 | 0 | 1 | 0 | 1 | 3 |
| 3 | Brazil | 1 | 0 | 0 | 1 | 1 | 2 | -1 | 0 |
| 4 | Peru | 1 | 0 | 0 | 1 | 0 | 1 | -1 | 0 |
---

Calypso Stickwomen face Paraguay in clash to stay perfect

by Nigel Simon



T&T Level III hockey coach Anthony Marcano

Buoyed by their last gasp win over host Peru via a Brianna Govia field goal, T&T senior women's hockey team will go after their second straight win when they come up against Paraguay at the 2021 Pan American Challenge Cup at the Villa Maria del Triunfo Pan American Complex, Lima from noon on Tuesday.


---

Scotland Win 2-1 against Wales in a "much-improved performance"




Scotland`s women shook off the shackles of Saturday`s defeat by beating Wales 2-1 yesterday at Auchenhowie, in a much-improved performance which was a timely boost for coach Chris Duncan as he prepares his squad for the World Cup Qualifier in Pisa at the end of next month. Beating Wales in the second match might have important significance, as the sides could meet again in the semi-finals in Pisa, that is assuming the Scots see off Poland and Wales get the better of Italy.


---

Honours Even In Uncapped Matches Between Scotland And Wales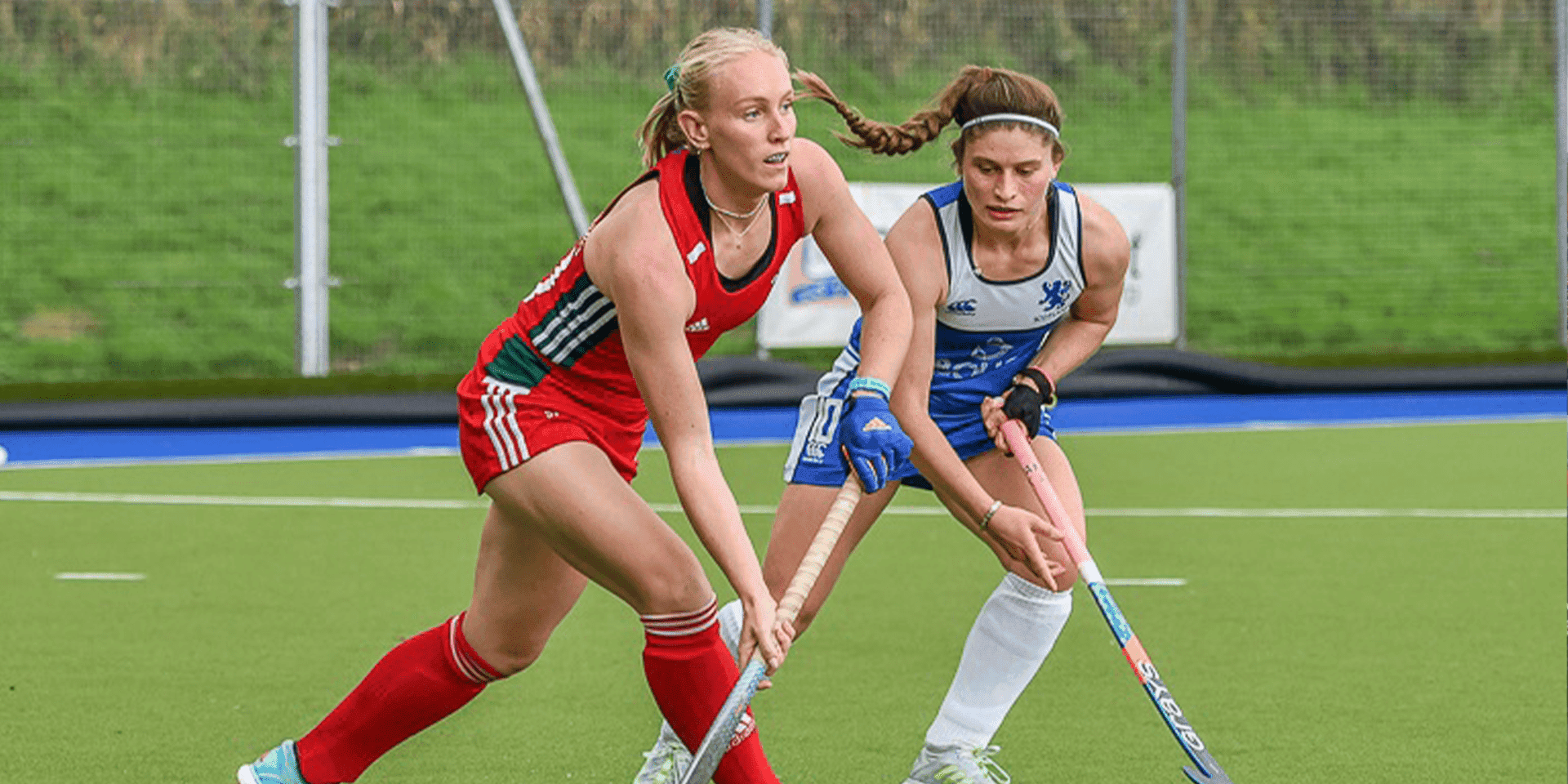 Photo credit: Scottish Hockey

Scotland and Wales played two exciting uncapped games at the weekend as part of their preparations for the upcoming World Cup Qualifiers.


---

Malaysia draw first match in Britain tour

By Jugjet Singh



Pic courtesy of MHC

THE national men's hockey team settled for a good warm-up against Old Georgians HC with a 2-2 draw in their first match of the Britain tour on Sunday.


---

It's stick not whistle for Delforge in Liege




By the time it comes to February 2022, Laurine Delforge hopes she will have enjoyed a historic six months of hockey involvement.


---

Ausdrill 'reset' sees partnership end with Hockey Australia




The longstanding and successful partnership between Hockey Australia and Perenti subsidiary Ausdrill will finish at the end of the year.


---

Whose big idea was the Game Management System?

The GMS has received short shrift from many club administrators. We will cover all aspects of its rollout which affects thousands of hockey players and here the founder of FixturesLive charts its infancy



Its been a battle with the GMS system PIC: Simon Parker

England Hockey's Game Management System (GMS) initially had a painful birth, but its conception was two years ago. In a series of articles, David Lloyd-Williams gives us the background to the system, and how it was developed.


---

Erin Matson leads No. 7 UNC field hockey to fourth-quarter win over No. 15 Connecticut

By J Banzet V



Senior forward Meredith Sholder (2) fights for the ball on Sept. 26. The Tar Heels beat the UConn Huskies 3-1 at Karen Shelton Stadium. Photo by Cynthia Liu | The Daily Tar Heel

North Carolina field hockey head coach Karen Shelton knows all too well how important a game's final frame is. All season, she's emphasized the need to close out opponents.


---

No. 17 Virginia field hockey wins two of last four

The Cavaliers lost on the road to No. 8 Louisville and beat No. 12 Ohio State last weekend before returning home and beating No. 13 Wake Forest, but falling to No. 19 Old Dominion

By Jacob Tisdale and Joseph Ascoli



Virginia needs to make some key adjustments to shake off the up-and-down performance that defined the last two weeks. Courtesy Virginia Athletics

Virginia has experienced highs and lows over the past two weekends as it took on four different ranked opponents. The Cavaliers (record) opened ACC play on the road Sept. 17 against the Cardinals (8-1, 2-0 ACC) in a narrow 1-0 defeat before traveling to Ohio State on Sept. 19 and picking up a big 2-1 win against the Buckeyes (6-2, 1-0 Big 10). Days later, Virginia earned its first conference win of the season against the Demon Deacons (4-4, 1-1 ACC) by a score of 3-1 before experiencing a heartbreaking come-from-behind effort resulting in a loss at the hands of the Monarchs (6-2, 1-1 Big East) 2-1 Sunday afternoon.


---

Doncaster hockey pay tribute to 'true giant of the sport'



Doncaster pay their respects before the weekend games

Doncaster HC have paid tribute to a "true giant of the sport" following the passing of Andrew 'Gibbo' Gibson last week, writes Richard Bright.