All the news for Monday 27 September 2021

Pan American Challenge 2021 - Day 1
Lima (PER)

All times GMT = 5

Men

26 Sep 2021    ECU v MEX (RR)     0 - 15

27 Sep 2021 16:00     PER v MEX (RR)

Pool Standings
| Rank | Team | Played | Wins | Draws | Losses | Goals For | Goals Against | Goal Difference | Points |
| --- | --- | --- | --- | --- | --- | --- | --- | --- | --- |
| 1 | Mexico | 1 | 1 | 0 | 0 | 15 | 0 | 15 | 3 |
| 2 | Peru | 0 | 0 | 0 | 0 | 0 | 0 | 0 | 0 |
| 3 | Ecuador | 1 | 0 | 0 | 1 | 0 | 15 | -15 | 0 |
Women

26 Sep 2021     BRA v PAR (RR)     1 - 2
26 Sep 2021     PER v TTO (RR)     0 - 1

Pool Standings
| Rank | Team | Played | Wins | Draws | Losses | Goals For | Goals Against | Goal Difference | Points |
| --- | --- | --- | --- | --- | --- | --- | --- | --- | --- |
| 1 | Paraguay | 1 | 1 | 0 | 0 | 2 | 1 | 1 | 3 |
| 2 | Trinidad & Tobago | 1 | 1 | 0 | 0 | 1 | 0 | 1 | 3 |
| 3 | Brazil | 1 | 0 | 0 | 1 | 1 | 2 | -1 | 0 |
| 4 | Peru | 1 | 0 | 0 | 1 | 0 | 1 | -1 | 0 |
---

Pan American Challenges - Day 1

Lima, Peru



Brazil vs. Paraguay. Photo Talia Vargas

(women) Brazil 1 - Paraguay 2

The first day of the Panam Challenge 2021 began with the match between the women's teams from Brazil and Paraguay. In a game with a lot of physical effort, "Las Aguaras" beat the Brazilians 2 -1.


---

LIVE STREAMING | Pan American Challenge




We are happy to announce that the 2021 Pan American Challenge will be broadcast live on our Youtube Channel!

Click on the following link and watch online: https://www.youtube.com/user/PAHFvideo

Pan American Hockey Federation media release


---

Govia gets 'last gasp' Calypso Stickwomen winner

by Nigel simon



Brianna Govia

Brianna Govia scored with seven seconds left in the match as T&T senior women's hockey team edged host Peru 1-0 to make a winning start to their campaign at the 2021 Pan American Challenge Cup at the Villa Maria del Triunfo Pan American Complex, Lima on Sunday.


---

Second Successive Men's Hockey League Victories For Surbiton And Hampstead & Westminster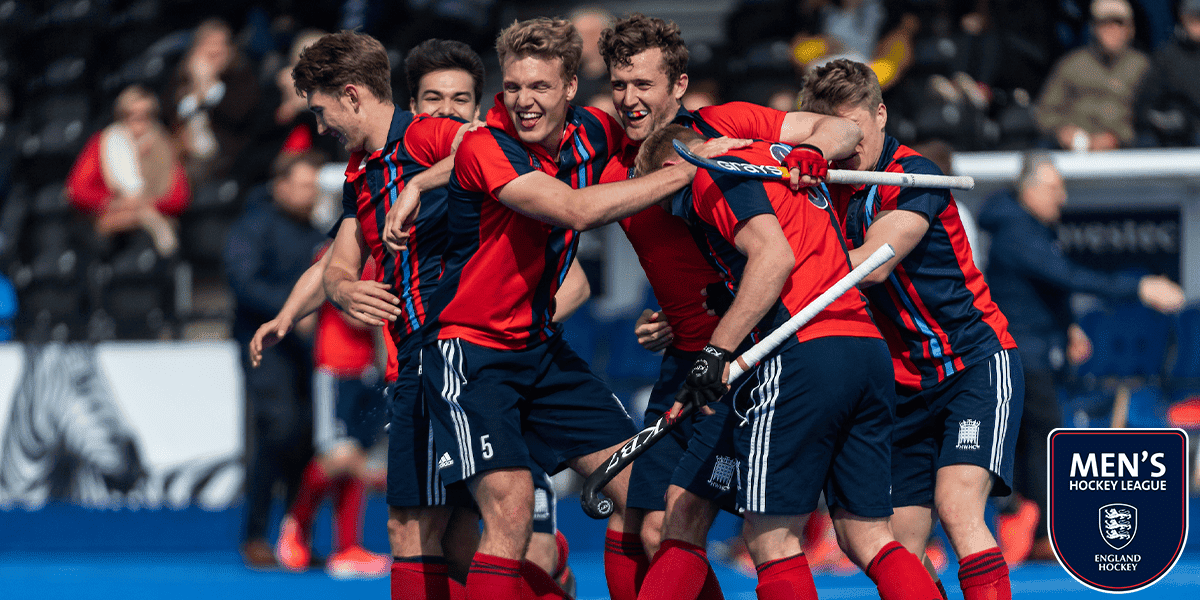 Surbiton and Hampstead & Westminster both continued their fine starts to the Men's Premier Division with their second victories in as many weeks.


---

Hampstead & Westminster end East Grinstead's run

England Hockey Women's Premier Division round-up



Buckingham recorded a second consecutive 1-1 draw PIC: Graeme Wilcockson/gmwsportphoto

Early table toppers Hampstead & Westminster put an end to East Grinstead's two-year unbeaten run with a fine 3-2 victory over their rivals on Saturday in the Vitality Women's Premier Division.


---

Glenanne move clear at top of men's EY Hockey League

Men's EY Hockey League – day three reports




Lisnagarvey 3 (B Nelson, A Edgar, C Chambers) Corinthian 1 (P Caruth)
Lisnagarvey recorded their second successive win to move up into the top four as they got the better of Corinthian 3-1 at Comber Road. After some early reds' pressure, Garvey took control and took the lead despite a mistrapped corner with Ben Nelson making amends, beating Simon Thornton at the near post.


---

Pembroke and Pegasus on the march in women's EYHL

Women's EY Hockey Legaue – day three round-up




UCD 1 (M Carey) Pembroke 2 (A Naughton, O Macken)
Pembroke came back from a goal down in the final quarter to beat UCD and continue their excellent start to the season, leaving them in a share for the lead with Pegasus after three rounds.


---

Glenanne go clear at top of EY Hockey League after win at Pembroke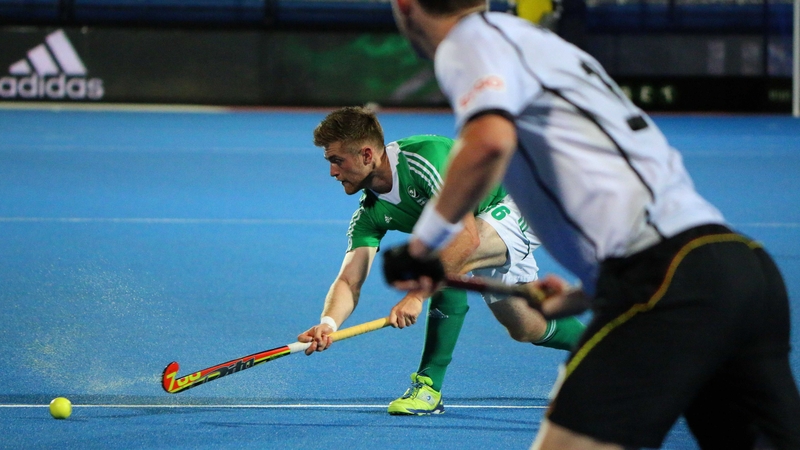 Shane O'Donoghue scored twice for Glenanne

Glenanne's perfect start to the season rolled on as they made it three wins from three, moving two points clear at the head of the men's EY Hockey League with a 4-2 success over Pembroke.


---

Pakistan Army thrash Punjab 8-2 in CNS All Pakistan Hockey   

LAHORE - Pakistan Army team defeated Punjab team 8-2 on the fifth day of ongoing 3rd Chief of the Naval Staff (CNS) All Pakistan Hockey Tournament at Abdul Sattar Edhi Hockey Stadium.


---

Two Malaysians for EHL

By Jugjet Singh



To break new ground in Asia, national coach Nasihin Nubli plans to send more Malaysian women's hockey players overseas. - NSTP file pic

TO break new ground in Asia, national coach Nasihin Nubli plans to send more Malaysian women's hockey players overseas.


---

No. 1 Michigan celebrates alumni weekend with wins over No. 25 Michigan State, No. 23 Kent State.

by David Woelkers



Anouk Veen scored two goals in Michigan's two weekend wins. Anna Fuder/Daily.

After a successful road trip to Ithaca, N.Y, the Michigan field hockey team (8-0 overall, 1-0 Big Ten) enjoyed a return to Ocker Field as they faced No. 25 Michigan State (6-2, 0-2) and No. 23 Kent State (5-3). The two games played vastly different for the Wolverines, but ultimately they swept the weekend series, beating the Spartans 6-1 and the Golden Flash 2-1, to remain undefeated on the year.


---

No. 3 Northwestern lost 2-1 to No. 5 Rutgers, ending five game win streak

Skye Swann



Sophomore midfielder Maddie Zimmer attempts to steal the ball from the Iowa Hawkeyes. She played a crucial role in the squad's tough loss to Rutgers Friday.photo by Kelsey Carroll

A few months ago, Northwestern defeated Rutgers to clinch a spot in the 2020 Big Ten Semifinals and exacted retribution for a regular season sweep.


---

Two fourth quarter goals lift No. 7 UNC field hockey to 3-1 win over No. 15 Connecticut

By J Banzet V



Senior forward Meredith Sholder (2) fights for the ball on Sept. 26. The Tar Heels beat the UConn Huskies 3-1 at Karen Shelton Stadium. Photo by Cynthia Liu | The Daily Tar Heel

The No. 7 North Carolina field hockey team (6-3, 1-0 ACC) finished off its weekend strong, taking down No. 15 Connecticut (4-6, 1-1 Big East), 3-1, at Karen Shelton Stadium on Sunday afternoon.


---

#8 Field Hockey Outlasts Richmond, 1-0



Manu Ghigliotti scored the game's only goal on Sunday

RICHMOND, Va. – Manu Ghigliotti's penalty corner goal midway through the fourth quarter helped carry the Saint Joseph's field hockey team past Richmond, 1-0, at Crenshaw Field on Sunday afternoon.


---

No. 9 Maryland field hockey cruises to 4-0 win over American

Shane Connuck



Maryland field hockey celebrates Bibi Donraadt's first goal during the Terps' 4-0 win over American on Sept. 26, 2021. (Julia Nikhinson/The Diamondback)

WASHINGTON — In what coach Missy Meharg says is always an exciting matchup, No. 9 Maryland field hockey continued to have American's number Sunday afternoon.


---

Pair of Late Goals Gives No. 21 ODU the Win over No. 11 UVA Field Hockey

Amber Ezechiels gave Virginia the early lead, but the Monarchs scored twice in the final ten minutes of the game to steal the win

Matt Newton

For fifty minutes of Sunday afternoon's game between No. 11 Virginia and No. 21 Old Dominion, it appeared that the Cavaliers were on their way to securing their third win over a ranked opponent in as many games.


---

Field Hockey Comes Up Short In Defensive Battle Against IU




MUNCIE, Ind. - The Ball State field hockey team came up short against in-state rive Indiana on Sunday afternoon at the Briner Sports Complex. In fact, today's game came down to one goal, which unfortunately went to the Hoosiers.


---

Leek complete Seoul trip to raise money in support of Imran Sherwani



Club members finished their Leek to Seoul run

Leek Hockey Club took on the task of completing a virtual 5,466 mile Walk-Run-Cycle from Leek to Seoul, in South Korea in support of Imran Sherwani, the club's former player, coach and current 'life member'.