All the news for 25 September 2021

FIH Hockey Women's Junior World Cup South Africa 2021: Argentina and Ireland on board




Following last week's announcement by Hockey Australia and Hockey New Zealand that they will no longer be able to participate to theFIH Hockey Women's Junior World Cup South Africa 2021 due to COVID-related international travel restrictions put in place by their respective governments, both teams have been replaced by Argentina and Ireland.


---

Junior Green Army accept invitation to FIH World Cup in December




Hockey Ireland is delighted to accept an invitation to the Women's FIH Junior World Cup which takes places in Potchefstroom, South Africa from December 5th to 16th 2021.


---

US, Canada pencilled in for Bhubaneswar

By Jugjet Singh



-Pic credit to www.fih.ch

The United States and Canada were promptly inserted into the Junior World Cup (JWC) fixtures after two Oceania countries withdrew due to Covid-19 travel restrictions.


---

"Playing in Odisha is always special" — Hockey player Simranjeet Singh

Midfielder Simranjeet Singh's next aim is to hone his skills further to become a regular feature in the team for the upcoming events



India hockey mid-fielder Simranjeet Singh (Source: Olympics)

He played a pivotal role in India's historic hockey bronze medal at the Tokyo Olympics and midfielder Simranjeet Singh's next aim is to further hone his skills to become a regular feature in the team for the upcoming events, including next year's Asian Games.


---

"Our Tokyo Olympics performance has changed our mentality" — Hockey player Neha Goyal

Neha Goyal, who made her Olympics debut in Tokyo said, competing at the Games was a landmark moment of her career



Mid-fielder Neha Goyal (Source: Newsroom)

Indian women's hockey team mid-fielder Neha Goyal says their inspirational performance at the Tokyo Olympics has changed the mentality of the side and instilled self-belief in players. The team missed out on its first-ever Olympic medal but produced its best-ever show in the history of the quadrennial with a fourth-place finish.


---

Welsh Senior Women take on Scotland as they prep for World Cup Qualifiers




This weekend our Senior Women take on Scotland in Glasgow. With the World Cup Qualifiers less than a month away, the matches form part of crucial match preparation before they fly out to Pisa, Italy.


---

Michel van den Heuvel, without tongue in cheek



The successor of Shane McLeod at the head of the Red Lions, assumes a different style. But claims not to be "as hard" as some think …

There are defeats that we can sometimes allow ourselves to justify by "bad luck". On the other hand, no victorious epic finds its foundation in chance. Wednesday at the Center of Excellence of the Belgian Hockey Federation, if no more odor of sweat wafted in the sports hall, no fragrance of champagne perfumed more the upper floors of the Antwerp building, which this summer became the HQ of the Red Lions and of the Red Panthers. Forty-eight days after the victorious Olympic final, and a good hour after a new training of the "Olympic-world-champions of Europe", there was no longer any question of finding in Wilrijk that sweet euphoria which had bathed in Tokyo then in Brussels, at the beginning of August.


---

Field Hockey Canada announces Rob Short as Women's National Team Head Coach

Legendary player takes up role behind the Wolf Pack bench in lead up to 2022 World Cup qualification




Field Hockey Canada is excited to announce Rob Short as the new Women's National Team head coach.


---

Loic and Arthur Van Doren amazed the HC Embourg




"That Red Lions come to visit us by helicopter, it's a first here!", Confides the president of the Embourg Hockey Club, Jérôme de Marchin . If this great event was possible, it is also through a partnership with Red Bull but also Osaka, a joint sponsor of the club and Arthur Van Doren . He and his brother Loic are not the first Red Lions to come and tread the embouriens lawns. "John-John Dohmen came to do clinics for young people, "continues Jérôme. "Tom Boon organized an internship here, and we had the chance to be one of the filming locations for the Tokyo 2020 Olympic publicity, produced in 2019. We had a lot of Red Lions with many young people from the club for turn this on the site. I had played the keeper! It had been a great experience. Here with Arthur, we still receive someone who, in addition to his European, world and Olympic titles with the national team, has been twice elected best player in the world! "


---

Holly Hunt calls on Hampstead faithful ahead of East Grinstead clash

By Lucas Ball



Hampstead opened up with win at Wimbledon PIC: Mark Clews

Hampstead & Westminster's Holly Hunt can't wait to get back playing at Paddington Recreational this weekend and believes the Londoners' game against East Grinstead should provide plenty of pace and flair as she called on the home faithful to show their support.


---

Surbiton aiming to exact revenge at Oxted



Tim Guise-Brown celebrates Oxted's winner in Oct 2020 PIC: Debbie Christopher

The less than satisfactory build-up to Surbiton's defeat to Oxted last season has given them fuel for revenge on Sunday. So says Matt Jones, Surbiton's manager, ahead of a key week for the English domestic champions.


---

Grange ready to unleash teenage scoring sensation on Clydesdale

The door is open for Western Wildcats to open up a three point lead over Grange at the top of the men`s Premiership following the postponement of the champions trip to Clydesdale due to Covid-19 cases.

By Craig Madden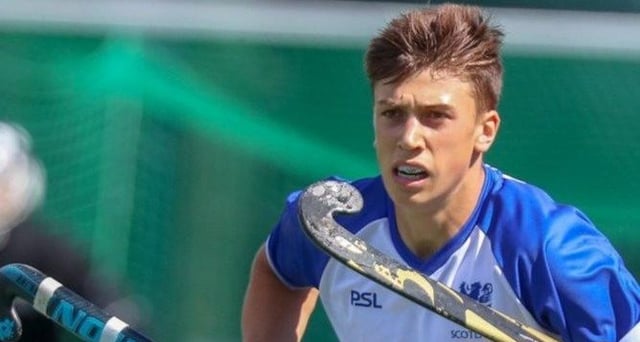 Grange's Fraser Heigh has taken the Scottish men's Premiership by storm.

Wildcats have been in mauling mood with 13 goals in their two games so far, and the problem for the Wanderers defence is that the goals come from Fraser Calder, Rob Harwood, Andy McConnell and several others.


---

No. 2 Iowa field hockey tops No. 6 Penn State to remain undefeated

The Hawkeyes took a 1-0 victory over the Nittany Lions at Grant Field Friday night to move to 9-0 on the season.

Ben Palya



Iowa midfielder Lokke Stribos hits the ball after receiving the penalty corner shot during the second quarter of the Big Ten field hockey tournament quarterfinals against No. 4 Maryland on Wednesday, April 21, 2021 at Grant Field. The Hawkeyes defeated the Terrapins, 3-0. No. 5 Iowa will go on to play No. 1 Michigan tomorrow afternoon. Hannah Kinson

No. 2 Iowa field hockey won the battle of undefeated teams Friday night as it took a 1-0 victory over previously unbeaten No. 6 Penn State.


---

No. 7 UNC field hockey dominates No. 5 Boston College, 6-1, in top-10 ACC showdown

By Joshua Dolgoff



UNC sophomore midfielder/fullback Katie Dixon (14) fights for the ball in the Sept. 24 match against Boston College. UNC won 6-1.

No. 7 North Carolina (5-3, 1-0 ACC) picked a convincing 6-1 victory against No. 5 Boston College (7-2, 0-2 ACC) to begin ACC play having six different goal scorers.  


---

No. 9 Maryland field hockey dominates Indiana, 8-2

Shane Connuck



Bibi Donraadt battles for possession during Maryland field hockey's 3-2 overtime loss to Penn State on Sept. 18, 2021. (Autumn Hengen/The Diamondback)

Hope Rose ran downfield, moving the ball in open space into the circle. Once an Indiana defender reached her, she dumped it to Julianna Tornetta, who took a shot that was tipped in by Taylor Mason.


---

No. 10 Field Hockey Topples No. 3 Northwestern

Victory marked highest ranked win in modern history




EVANSTON, Ill. – In the team's Big Ten Conference opener, No. 10 Rutgers field hockey earned the highest ranked win in modern history, earning a 2-1 comeback victory at No. 3 Northwestern. Rutgers improved to 7-1 to open the season with the win and gave RU it's best eight-game start to a season since beginning the 2008 season with a 9-1 record.


---

No. 11 UVA Field Hockey Overcomes Early Deficit to Defeat No. 16 Wake Forest 3-1

After falling behind 1-0, Virginia scored three unanswered goals to beat the Demon Deacons on Friday night.

Matt Newton

The No. 11 Virginia field hockey team played its third-consecutive road game at a ranked opponent at No. 16 Wake Forest on Friday night. The Demon Deacons struck first, but the Cavaliers responded with three straight goals and prevailed 3-1 in Winston-Salem.


---

Field Hockey Knocks Off No. 23 Kent State

CMU holds on to even MAC mark at 1-1



CMU goalkeeper Katie Maxim (in gold) celebrates with teammates as time runs out in a 1-0 Mid-American Conference win over No. 23 Kent State on Friday at Cristy Freese Field.

MOUNT PLEASANT, Mich. -- A historic day for Central Michigan field hockey on Friday as the Chippewas knocked off No. 23-ranked Kent State, 1-0, at Cristy Freese Field.


---

No. 25 Field Hockey Downed by No. 1 Michigan




ANN ARBOR, Mich. – Despite 11 saves from senior goalkeeper Jade Arundell in her first start since Aug. 28, No. 25 Michigan State was defeated by No. 1 Michigan, 6-1, in Big Ten field hockey action Friday evening at Ocker Field.


---

Duke field hockey shut out by Louisville in opening game of weekend

By Cam Polo



Duke goalkeeper Piper Hampsch recorded seven saves Friday, but the Blue Devils were unable to score. Photo by Courtesy of Nat LeDonne/Duke Athletics | The Chronicle

On a crisp, clear night in Durham, Louisville arrived in a team bus parked outside Williams Field at Jack Katz stadium. And when it rolled away as the sun fell beyond the horizon, the Cardinals walked off Duke's campus with a win.