All the news for Friday 24 September 2021

FIH Odisha Hockey Men's Junior World Cup Bhubaneswar 2021: USA and Canada joining




Following last week's announcement by Hockey Australia and Hockey New Zealand that they will no longer be able to participate to the FIH Odisha Hockey Men's Junior World Cup Bhubaneswar 2021 due to COVID-related international travel restrictions put in place by their respective governments, both teams have been replaced by the USA and Canada.


---

Men's Junior World Cup 2021 will be in Bhubaneswar




Bhubaneswar: The Junior World Cup for men will be held from 24 November to 5 December 2021 at Bhubaneswar, Odisha. The BBSR event  will feature 16 teams: Korea, Malaysia, Pakistan, South Africa, Egypt, Belgium, England, France, Germany, the Netherlands, Spain, USA, Canada, Chile and Argentina, besides the depending champions India.


---

Odisha to host FIH Men's Hockey Junior World Cup 2021

A total of 16 teams will compete in the under-21 competition which will be played in Bhubaneswar from November 24 to December 5.

By Naveen Peter



Picture by Charles McQuillan/ Getty Images

The FIH Men's Hockey Junior World Cup 2021 will be held at the Kalinga Stadium in Bhubaneswar, Odisha. The under-21 tournament will begin on November 24 this year and the final is scheduled for December 5.


---

Junior Men's National Team earns bid to 2021 Junior World Cup

Fourth place finish at Pan Ams vaults Team Canada into World Cup Berth

After placing fourth at the 2021 Junior Pan American Championship, Team Canada has earned a place in the Junior World Cup, taking place in Bhubaneswar, November 24-December 5.


---

Negative for Malaysian team at Bisham Abbey

By Jugjet Singh



The national hockey players have been cleared of Covid-19 and are eager to start training at Bisham Abbey National Sports Centre in Berkshire, England, for their international friendlies.

THE national men's hockey team passed their first test at the Bisham Abbey National Sports Centre in Berkshire, England, with flying colours.


---

Wales to battle Scotland's Women this weekend




The Scotland Women's team begin their preparation for the FIH World Cup Qualifying Tournament with two matches against Wales, this weekend, at Auchenhowie.


---

Preview: Oxted Hoping To Upset Surbiton Again As All Men's Hockey Leagues Get Underway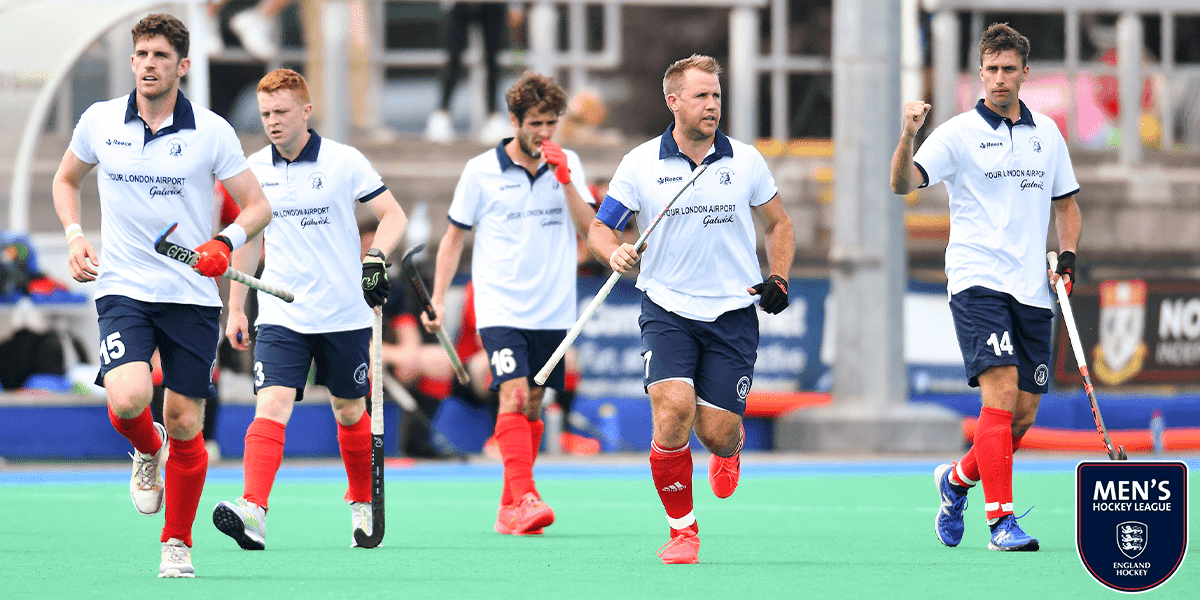 After a thrilling return to action last Sunday, the Men's Hockey League resumes in full this weekend with action across the Premier Division, Division One North/South and four Conferences.


---

Slough HC set to celebrate 100th anniversary




Slough Hockey Club will celebrate its centenary on Sunday, holding a day of celebratory games with food, drink and entertainment and hosting players both and present.


---

Change in the air after 18 months?




Is there a small whiff of change in the air when you glance at the Premiership tables – albeit after only two games?


---

Weekend College Games: September 23 - 29




Each week, USA Field Hockey' highlights some of the top college games in Division I, II and III.


---

Wake Forest field hockey totals 4-3 record

After losing their first two games, the Demon Deacons bounced back with an ACC win

Jake Stuart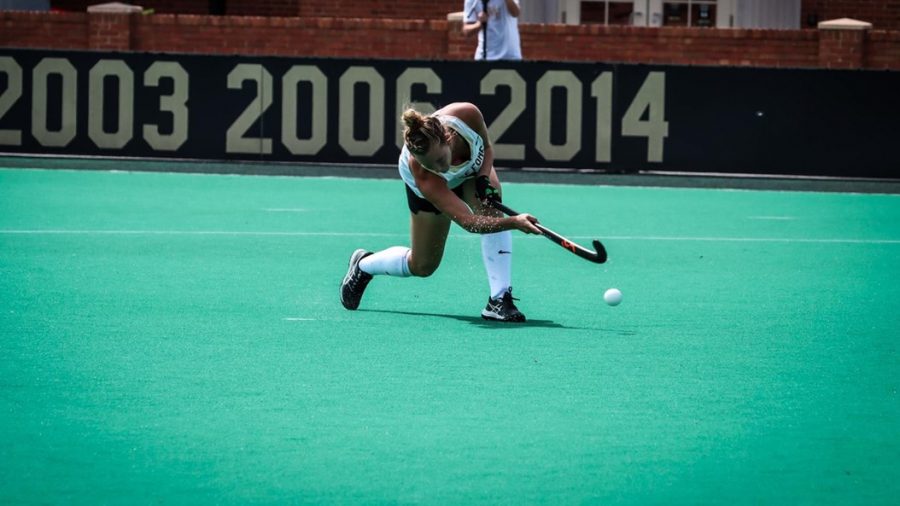 Field hockey had a perfect weekend, finishing with a 3-2 win over UMass.

Coming off a shortened 2020-2021 season that left much to be desired, the Wake Forest field hockey team headed into the fall season on a mission. The Lady Deacon squad has strung together a losing record just once since 2012, and they were looking to get back on track in 2021. Their competition, though, is in no regards a cake walk — the ACC consistently boasts the highest-ranked conference for field hockey — with the reigning national champion, North Carolina Tar Heels, leading the pack.


---

No. 25 Field Hockey Renews Rivalry with No. 1 Michigan



 
ANN ARBOR, Mich. – Michigan State and Michigan are set to face off in Big Ten field hockey action on Friday evening, with the No. 1 Wolverines playing host to the No. 25 Spartans in a rivalry that dates back to 1972.


---

No. 2 Iowa field hockey looking to stay undefeated

Iowa will play two games against No. 6 Penn State at Grant Field in Iowa City this weekend.

Ben Palya



Iowa forward Ciara Smith runs the ball down the field during the Iowa Field Hockey game against Ohio University on Sep. 10, 2021 at Grant Field. Iowa defeated Ohio 8-0. (Casey Stone/The Daily Iowan)

No. 2 Iowa field hockey and No. 6 Penn State will square off twice this weekend at Grant Field in Iowa City.


---

Maryland field hockey wants to perfect its game as Indiana looms

Shane Connuck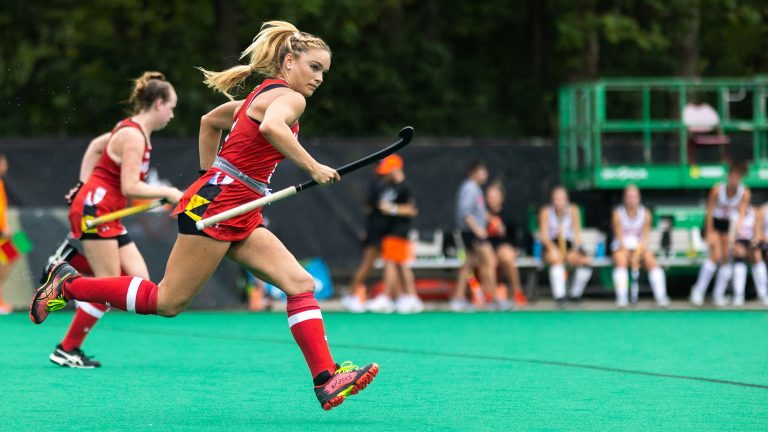 Julianna Tornetta runs down the field during Maryland field hockey's 4-3 overtime win over Princeton on Sept. 21, 2021. (Julia Nikhinson/The Diamondback)

No. 9 Maryland field hockey trailed Penn State at the half Saturday, despite leading in nearly every other category on the stat sheet.


---

Time To Give The Fans And Potential Fans Clarity

Ashley Morrison

It was the former mayor of Carmel, movie star, and Hollywood director Clint Eastwood who said, "opinions are like assholes, everyone has got one."


---

Field Hockey Canada Development Coach Award — Zeeshan Minhas

University coach and program builder integral to Ontario field hockey community

Zeeshan Minhas was passing by a local high school in Scarborough, Ontario in 2006 when he saw field hockey being played on the school field. He walked over and asked the volunteer coach if he could lend a hand.


---

F1 great partners England Hockey to reduce sports-related injury in young

By Rod Gilmour




Former F1 team boss Ron Dennis has launched a foundation to address sports-related injuries in 11 to 18-year-olds, partnering with England Hockey and other major sports with a multi-million pound investment over the next decade.