All the news for Tuesday 21 September 2021

Iran learn fate at 2022 Indoor Hockey World Cup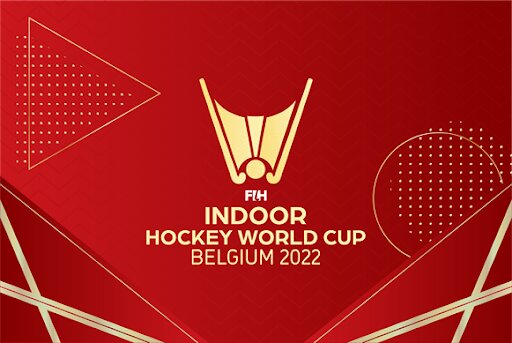 TEHRAN – Iran have been drawn with the U.S. at the 2022 Men's FIH Indoor Hockey World Cup.

Iran are pitted against hosts Belgium, the U.S., Germany, Namibia and Netherlands in Pool B.


---

Britain tour for JWC preparation

By Jugjet Singh



Malaysia's National Team management committee chairman Datuk Ahmad Najmi said: "The tour will offer the team quality matches ahead of the JWC." - BERNAMA file pic

Twenty-One players will head for Britain on Sunday to prepare for the Under-21 Junior World Cup (JWC) in India on Nov 24-Dec 5.


---

Manpreet Singh has been a big influence on my career, says Indian hockey team's Varun Kumar

Varun further stated that skipper Manpreet Singh's one-on-one chat with him before the team left for Tokyo helped him a lot.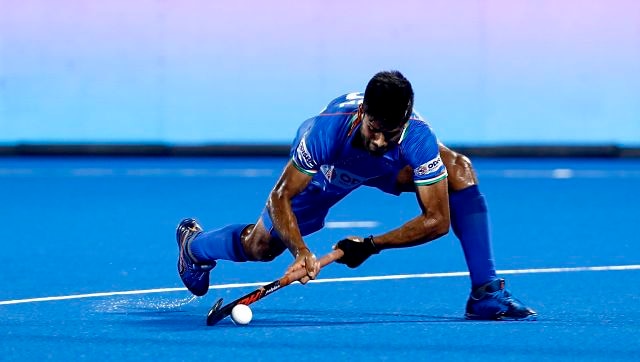 File image of Varun Kumar. Twitter/@TheHockeyIndia

New Delhi: Disappointed to lose out on a place in the initial 16-member squad for the Olympics, Indian men's hockey team defender Varun Kumar considers himself lucky to make a bronze medal-winning debut in the Tokyo Games after he was called up in the side as an alternate player owing to the COVID-19 pandemic.


---

Tickets on sale for men's EHL ABN AMRO Ranking Cup




Tickets are now on sale for the men's ABN AMRO EHL Ranking Cup which takes place at KHC Dragons' home in Brasschaat from September 30 to October 3.


---

The Waterloo Ducks and the Dragons scowl

Waterloo Ducks – Herakles: 2-2.




The weeks go by and look the same for the Brabançons who continue to stand still and who still only have 4 points in as many games. Moreover, the meeting did not start in the best possible way for Wat, which evolved without Victor Charlet (back pain), and which only cashed after 75 seconds via Charlie Van Damme . The home team dominated in a sterile manner and it was, finally, in the 24th minute that William Ghislain found the net. At the start of the second half, Ignacio Nepote gave the advantage back to Lierrois but Louis Depelsenaire(50th) brought back a smile to the local supporters. Waterloo pushed and made the game but the Herakles held on and did not let go despite the debauchery of energy. Next Sunday, Jean Willems' men will have to win a visit to the Braxgata to avoid being left behind in the standings by the other favorites.


---

La Gantoise and Louvain want to hook up the right wagon

The Flandriens and the Brabançons neutralized each other (2-2), but they demonstrated that they will have to be counted on throughout the season to compete with the favorites.




As expected, the honorary division championship will be undecided and many clubs could do well and take advantage of the probable downturns of certain favorites. This will certainly be the case for Louvain and Gantoise which currently occupy, and quietly, 4th and 5th place in the standings after 4 days. A duel at daggers drawn that ended with a fairly logical division. "I knew that we should expect this type of reception from our opponent", immediately recognized Pascal Kina, the Ghent coach. "But we should have come away with the 3 points if I refer to our second half. We played well in the second half, but there is still work to be done to improve. It is necessary to acquire certain automatisms, but it is not easy. When we hesitate unfortunately we make some mistakes. Obviously I wanted to win, but we came up against a good team from Louvain who will take many more points throughout this season. "


---

Pakistan's CNS Hockey event begins today, winners to get Rs1.7 million

KARACHI: The third Chief of Naval Staff (CNS) Hockey Tournament will start at Abdul Sattar Hockey Stadium here from Tuesday (today).


---

'This is my team now:' Maryland field hockey's Julianna Tornetta to play her former team

Shane Connuck



Julianna Tornetta takes a shot during Maryland field hockey's 3-2 overtime loss to Penn State on Sept. 18, 2021. (Autumn Hengen/The Diamondback)

The No. 7 Maryland field hockey team gathered in a stretching circle after Saturday's 3-2 overtime loss to No. 8 Penn State.