All the news for Wednesday 25 August 2021

Junior Pan American Championship 2021 - Day 5
Santiago (CHI)

All times GMT -4

Men

24 Aug 2021     CAN v BRA (Pool B)     3 - 0
24 Aug 2021     TTO v USA (Pool A)     2 - 3
24 Aug 2021     MEX v CHI (Pool B)         1 - 5

25 Aug 2021 15:00     ARG v TTO (Pool A)

Pool Standings

Pool A
Pool B
| Rank | Team | Played | Wins | Draws | Losses | Goals For | Goals Against | Goal Difference | Points |
| --- | --- | --- | --- | --- | --- | --- | --- | --- | --- |
| 1 | Chile | 3 | 3 | 0 | 0 | 10 | 2 | 8 | 9 |
| 2 | Canada | 3 | 2 | 0 | 1 | 7 | 4 | 3 | 6 |
| 3 | Mexico | 3 | 1 | 0 | 2 | 8 | 9 | -1 | 3 |
| 4 | Brazil | 3 | 0 | 0 | 3 | 1 | 11 | -10 | 0 |
Women

24 Aug 2021     CAN v ARG (Pool A)     1 - 0
24 Aug 2021     TTO v CHI (Pool B)      0 - 11

Pool Standings

Pool A
| Rank | Team | Played | Wins | Draws | Losses | Goals For | Goals Against | Goal Difference | Points |
| --- | --- | --- | --- | --- | --- | --- | --- | --- | --- |
| 1 | Canada | 2 | 1 | 1 | 0 | 1 | 0 | 1 | 4 |
| 2 | Uruguay | 2 | 0 | 2 | 0 | 0 | 0 | 0 | 2 |
| 3 | Argentina | 2 | 0 | 1 | 1 | 0 | 1 | -1 | 1 |
Pool B
| Rank | Team | Played | Wins | Draws | Losses | Goals For | Goals Against | Goal Difference | Points |
| --- | --- | --- | --- | --- | --- | --- | --- | --- | --- |
| 1 | United States | 2 | 2 | 0 | 0 | 17 | 1 | 16 | 6 |
| 2 | Chile | 2 | 1 | 0 | 1 | 12 | 2 | 10 | 3 |
| 3 | Trinidad & Tobago | 2 | 0 | 0 | 2 | 0 | 26 | -26 | 0 |
---

Day 4 - 2021 Junior Pan American Championships, Santiago, Chile

Macarena Ilabaca Burrows



Canada v Argentina. Photo: Rodrigo Jaramillo

The first of the four matches of this fourth day of the PAC was key for what was to come in the next days of women and the definition of who entered the semifinals key.


---

U-22 USMNT Top Trinidad & Tobago in JPAC Pool Play



IMAGE TAKEN BY WORLD SPORT PICS & RODRIGO JARAMILLO

SANTIAGO, Chile – In their second pool game of the 2021 Junior Pan American Championship, taking place at the Prince of Wales Country Club in Santiago, Chile, the U.S. U-22 Men's National Team topped Trinidad and Tobago in a high pressure match. Tied heading into the final quarter, USA found the game winner with five minutes to go to secure the 3-2 win.


---

USA edge Trinidad and Tobago 3-2 in Jr Pan Am hockey

Joel Bailey



In this file photo, coach Darren Cowie (centre) speaks to members of the national men's junior hockey squad during a training session at the Police Barracks, St James on August 12. - Joel Bailey

UNITED STATES came from behind to edge Trinidad and Tobago 3-2 on Tuesday in a men's Pool A fixture, in their opening match of the Junior Pan American Hockey Championship in Santiago, Chile.


---

EHL regulars in line for FIH Stars awards




A number of EHL regulars have been named on the shortlist for the FIH Hockey Stars awards.


---

Kookaburras contingent shortlisted for FIH Hockey Stars Awards




The Kookaburras' silver medal at the Tokyo Olympics has been further acknowledged with Head Coach Colin Batch and four of the team's stars announced as finalists in the annual International Hockey Federation (FIH) Hockey Stars Awards.


---

Indian men's hockey player Vivek Sagar Prasad says 'surreal' to be nominated for FIH Rising Star of the Year

Prasad was part of the team's historic bronze medal-winning feat at the Tokyo Olympics earlier this month. This was the team's first Olympic medal in over four decades.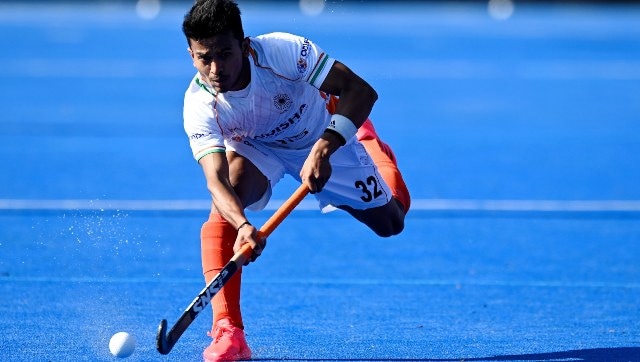 India hockey player Vivek Sagar Prasad. Image: Hockey India

Indian men's hockey team mid-fielder Vivek Sagar Prasad says it feels surreal to be nominated for the FIH Rising Star of the Year award for the second time in his career, having already claimed the honour in the 2019-20 season.


---

Who are the Indian players to have won the FIH Hockey Stars Awards?

PR Sreejesh and Savita Punia were among the Indian players nominated for the FIH Hockey Stars Awards this time around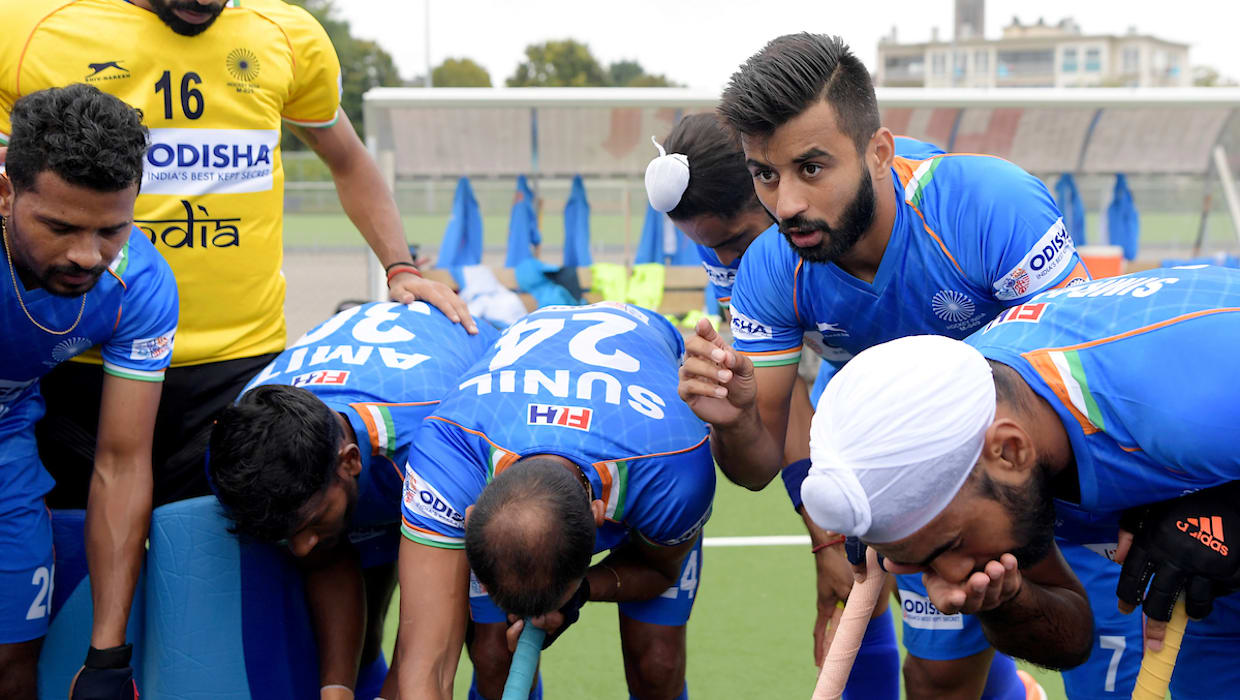 Following a remarkable run at Tokyo 2020, six Indian players were nominated for the International Hockey Federation's (FIH) Hockey Stars Awards.


---

Pearne-Webb looking forward to buzz of fans at Birmingham 2022

By Owen Lloyd



Hollie Pearne-Webb won Olympic gold at Rio 2016 and bronze at Tokyo 2020 with Team GB's women's hockey team ©Getty Images

Two-times Commonwealth Games hockey medallist Hollie Pearne-Webb believes having fans back at the Birmingham 2022 edition will inject the event with a buzzing atmosphere.


---

Loughborough Town aim to make hay with underdog hockey tag

Loughborough Town HC will celebrate the 125th anniversary of its formation in 2022 by becoming the very first non-university Leicestershire men's club to compete in the National League  



Loughborough Town are aiming to make hay in national league ALL PICS: Andy Smith

With its traditional local club mantra, Loughborough Town's message to all their new men's rivals is a simple one as it looks to maintain its national league status. "We want them all to know that when they play us, they're going to know they're in a game," says head coach Paul Willars.


---

Adam Dixon joins Clifton College as director of hockey



Adam Dixon won the 2009 EuroHockey with England PIC: EHF/WorldSportPics

Former Great Britain men's captain Adam Dixon's next chapter after retiring from international hockey begins in earnest next month when he starts as director of hockey at Clifton College, Bristol.


---

What Is Best For The Sport Must Be The Number One Priority.

Ashley Morrison

We have all seen the scene in Hollywood movies, where the protagonist walks into the distance leaving explosions and chaos behind them. Following the comment from the outgoing President of Hockey Australia, Melanie Woosnam that the High Performance program will move from Perth in 2024, it is fair to say that mayhem has been the end result.