All the news for Saturday 21 August 2021

EuroHockey Championship II Men 2021 - Day 7
Gniezno, Poland

All times GMT +2

21 Aug 2021 09:00     ITA v SUI (Pool C)     2 - 2
21 Aug 2021 11:15     UKR v CRO (Pool C)
21 Aug 2021 13:45     IRL v POL (3rd/4th Place
21 Aug 2021 16:00     SCO v AUT (Final)

Pool Standings

Pool C
| Rank | Team | Played | Wins | Draws | Losses | Goals For | Goals Against | Goal Difference | Points |
| --- | --- | --- | --- | --- | --- | --- | --- | --- | --- |
| 1 | Italy | 3 | 2 | 1 | 0 | 7 | 3 | 4 | 7 |
| 2 | Switzerland | 3 | 1 | 1 | 1 | 7 | 7 | 0 | 4 |
| 3 | Ukraine | 2 | 1 | 0 | 1 | 5 | 2 | 3 | 3 |
| 4 | Croatia | 2 | 0 | 0 | 2 | 1 | 8 | -7 | 0 |
---

EuroHockey Championship II Women 2021 - Day 7
Prague, Czech Republic

All times GMT +2

21 Aug 2021 09:00     RUS v CZE (Pool C)     2 - 2
21 Aug 2021 11:15     AUT v LTU (Pool C)
21 Aug 2021 13:45     POL v WAL (3rd/4th Place)
21 Aug 2021 16:00     BLR v FRA (Final)

Pool Standings

Pool C
| Rank | Team | Played | Wins | Draws | Losses | Goals For | Goals Against | Goal Difference | Points |
| --- | --- | --- | --- | --- | --- | --- | --- | --- | --- |
| 1 | Russia | 3 | 2 | 1 | 0 | 10 | 2 | 8 | 7 |
| 2 | Czech Republic | 3 | 1 | 2 | 0 | 7 | 4 | 3 | 5 |
| 3 | Austria | 2 | 0 | 1 | 1 | 2 | 5 | -3 | 1 |
| 4 | Lithuania | 2 | 0 | 0 | 2 | 0 | 8 | -8 | 0 |
---

Day 5 Roundup EuroHockey Championship II, m, Gniezno

Following the rest day yesterday, the action restarted here in Gniezno where every game today would matter.


---

Scotland Into EuroHockey Final, Wales To Contest Bronze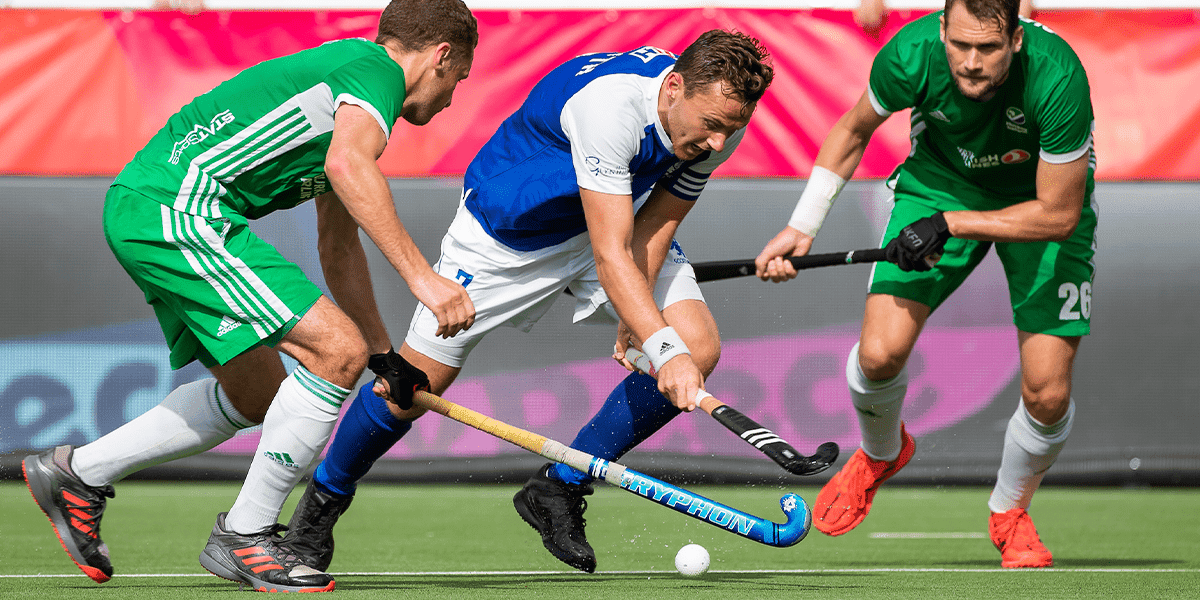 Alan Forsyth inspired Scotland's men to a remarkable semi-final victory over Ireland at the 2021 Men's EuroHockey Championships II but there was heartbreak for Wales' women as they narrowly lost to France.


---

Forsyth hat-trick see Scotland into the men's EuroHockey Championship II final




Alan Forsyth scored a hat-trick as Scotland came from two goals down to beat Ireland 3-2, and bag a place in the Men's EuroHockey Championship II final.


---

Ireland succumb to Scottish comeback at men's Euros




Ireland succumbed to a big Scottish fightback as Alan Forsyth's hat trick transformed a 2-0 lead into a 3-2 defeat, leaving Ireland to play for third place on Saturday on the final day of the EuroHockey Championship II in Gniezno, Poland.


---

Forsyth scores hat-trick as Scotland beat Ireland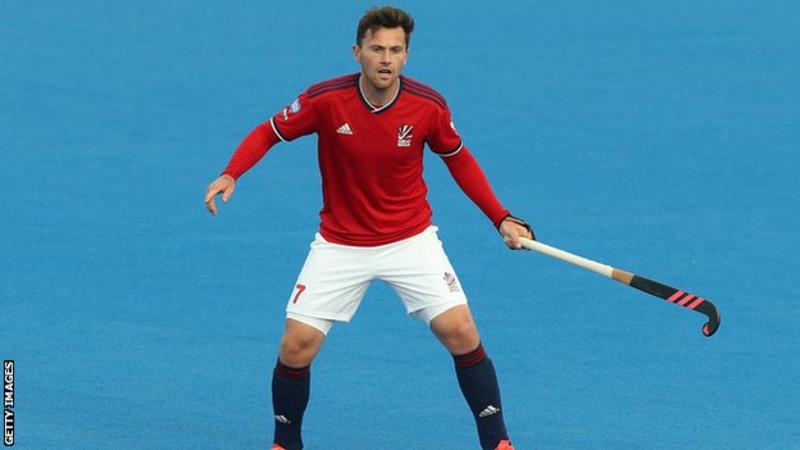 Alan Forsyth featured in Great Britain's squad at the Tokyo Olympics this summer

Alan Forsyth scored a hat-trick as Scotland fought back to beat Ireland 3-2 and reach the final of the Eurohockey Championship II.


---

Junior Pan American Championship 2021
Santiago (CHI)

All times GMT -4

Men

21 Aug 2021 14:00     CAN v MEX (Pool B)
21 Aug 2021 16:00     CHI v BRA (Pool B)

Women

21 Aug 2021 12:00     URU v CAN (Pool A)

FIH Match Centre


---

LIVE STREAMING | Junior Pan American Championships




We are happy to announce that the 2021 Junior Pan American Championship will be broadcast live on CDO PREMIUM!


---

Junior National Teams play for World Cup berth in Chile

Canada's next generation of stars on display at 2021 Junior Pan American Championships




Canada's Junior National Teams arrive in Chile with one thing on their mind: play well enough to punch their ticket to the Junior World Cup.


---

Hauke and Fuchs confirm decision to retire from Honamas




EHL winners Florian Fuchs and Tobias Hauke have both announced their retirements from international hockey following spectacular careers with Germany.


---

India men on track for more success, says D'Sousa




When India men's national team won bronze at the Olympic Games Tokyo 2020, no-one was more delighted than their former Head Coach Cedric D'Sousa.


---

India men's Olympic hockey bronze: Replacing individual brilliance with collective efficiency

In my view, two important decisions by India saw a turnaround in their fortunes at Tokyo. One was a tactical change and the other was a rotation in personnel.

M. M. Somaya



Mumbai 22/07/16: Former hockey player M M Somaya speaking at the golden jubilee celebration of Sports Journalists Association, in Mumbai. Photo: Vivek Bendre   -  th

Dribble, dodge and razzle-dazzle were key characteristics of earlier Indian hockey teams. Naturally, connoisseurs seemed far from impressed with our team's start at Tokyo. A victory over New Zealand had bagged three points and moments to savour. 'Where is the flair and panache of earlier teams?' asked the diehard. And when India was taken to the cleaners in the second match against Australia, their guns were trained at the lack of creativity and attractiveness in play. As things panned out this Indian team certainly showcased a different brand of play. They may have been less flamboyant but a lot more effective.


---

Indian hockey's growth story, with a little help from Odisha

We have only heard of the exploits of our great hockey teams, but thanks to our men's and women's teams, we have seen something special in Tokyo, writes Vineel Krishna, Secretary Sports and Youth in Odisha government.

Vineel Krishna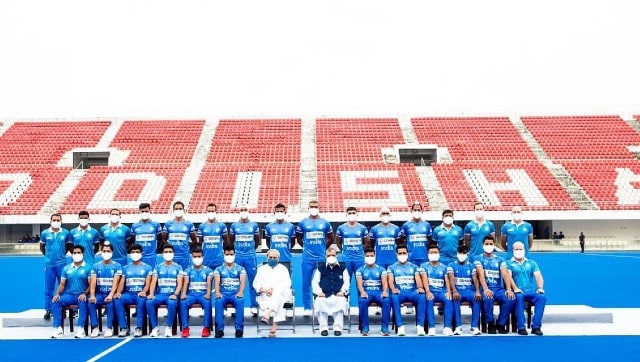 Odisha is a state that loves its hockey. It is very much a part of our culture and tradition, and people here understand the nuances of the game pretty well. I still remember the day India's men's hockey team won the historic bronze at Tokyo Olympics. All my staff and most people I know woke up early and watched the match in their houses, and the only conversation we had throughout the day revolved around the India-Germany match. More than the result, I think what captured the attention of people here was the way India played.


---

The plan to confuse opponents worked: Ashok Kumar

The Indian men excelled at penalty corners during their memorable bronze medal run at the Tokyo Olympics

S. Dinakar



Ashok.  

A penalty corner combines delicate touch and accuracy with brutal power. In other words, it is a tango of a ballet and a boxer's sledgehammer blow.


---

Something to hold on to: Dilip Tirkey speaks of love for India's Tokyo achievement and Odisha's hockey revolution

K Shriniwas Rao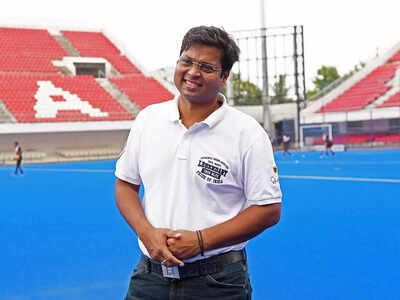 Dilip Tirkey. Pic credit: Sanjib Das (TOI Photo)

BHUBANESHWAR: Dilip Tirkey struggles for words. English or Hindi, doesn't matter. It doesn't matter that he can probably speak his mind. It also probably doesn't matter that he's from Odisha and Indian hockey is basking in glory of success that is largely a result of his state's contribution. Many such things don't matter


---

Five-A-Side Women's Hockey Championship from September 7

LAHORE: The first Five-A-Side Women's Championship under the auspices of Pakistan Hockey Federation (PHF) will be played at National Hockey Stadium, Lahore, from September 7 to 10.


---

A fresh beginning for Indian women's hockey

When the girls cried on the turf after losing a cracker of a contest 3-4 against Britain in the bronze medal match, the whole of India was moved to tears. It was as brave as any team could have fought in the Olympics. The girls had won the hearts of the nation with their courageous performance.

Kamesh Srinivasan



So near yet so far: India's captain Rani Rampal is dejected after losing the women's hockey bronze medal match against Great Britain, at the 2020 Summer Olympics, in Tokyo, India lost the match 3-4. "We fought well. Unfortunately, it was not our day," said Rani.   -  PTI

When the Indian women's hockey team lost its first three matches in the league stage in Tokyo — to the Netherlands, Germany and Britain — there was no hint about the flood of emotions in a heady climax.


---

Dar Academy Boys Figure in All Eight Teams at MP Azadi Cup Hockey

By Ijaz Chaudhry

For last many years, Lahore based Dar Hockey Academy, which recruits players from all over the country, has been an extra ordinary reservoir of talent for Pakistan`s national teams as well as the domestic sides.

Still, the massive presence of the academy boys at the recently concluded Mari Petroleum Azadi Cup Hockey Tournament in Rawalpindi surprised many.

Pakistan`s eight top-ranked teams competed a the MP Azadi Cup.

And all the eight teams had Dar Academy players in their ranks.

National Bank of Pakistan (Winners): Amir Ali
WAPDA (Runner Up): Waqar Younas, Ali Aziz & Ajmal Butt
Navy: (semifinalist):Asad Aziz & Zulqarnain
Pakistan Air Force: (semifinalist): Gulsher Khan
Mari Petroleum Corporation Limited: Awais Arshad, Murtaza Yaqoob, Asif Hanif, Aqeel Ahmad, Abdul Rehman, Mohsin & Waseem Akram
Army: Anwar Nari & M. Abbas
SSGC: M.Adnan & Adeel Latif
Punjab: Bilal Aslam & Hassan Cheema

Ijaz Chaudhry writes on hockey & other sports. For more about him and his work, visit: www.sportscorrespondent.info

Fieldhockey.com


---

2020 Hall of Fame Inductee: Peter Buckland

An international player and renowned administrator, Buckland leaves a historic legacy




A key innovator in Canadian field hockey is being inducted as part of the Builder's Category in Field Hockey Canada's 2020 Hall of Fame class. Peter Buckland is a former national player and administrator who helped the game transition from being played on grass to artificial turf.


---

HC Schaap shirt offers support in dark times




Hockey Club Schaap is a unique hockey club. It is unique because it has just four members and doesn't compete in any league.