All the news for Friday 20 August 2021

EuroHockey Championship II Men 2021 - Day 6
Gniezno, Poland

All times GMT +2

20 Aug 2021 10:15     CRO v SUI (Pool C)
20 Aug 2021 12:30     ITA v UKR (Pool C)
20 Aug 2021 14:45     IRL v SCO (SF1)
20 Aug 2021 17:00     AUT v POL (SF2)

Pool Standings

Pool A
| Rank | Team | Played | Wins | Draws | Losses | Goals For | Goals Against | Goal Difference | Points |
| --- | --- | --- | --- | --- | --- | --- | --- | --- | --- |
| 1 | Ireland | 3 | 2 | 1 | 0 | 9 | 2 | 7 | 7 |
| 2 | Poland | 3 | 2 | 0 | 1 | 7 | 4 | 3 | 6 |
| 3 | Italy | 3 | 1 | 1 | 1 | 5 | 4 | 1 | 4 |
| 4 | Croatia | 3 | 0 | 0 | 3 | 3 | 14 | -11 | 0 |
Pool B
| Rank | Team | Played | Wins | Draws | Losses | Goals For | Goals Against | Goal Difference | Points |
| --- | --- | --- | --- | --- | --- | --- | --- | --- | --- |
| 1 | Austria | 3 | 2 | 0 | 1 | 4 | 4 | 0 | 6 |
| 2 | Scotland | 3 | 1 | 1 | 1 | 11 | 6 | 5 | 4 |
| 3 | Ukraine | 3 | 1 | 1 | 1 | 10 | 7 | 3 | 4 |
| 4 | Switzerland | 3 | 1 | 0 | 2 | 3 | 11 | -8 | 3 |
Pool C
| Rank | Team | Played | Wins | Draws | Losses | Goals For | Goals Against | Goal Difference | Points |
| --- | --- | --- | --- | --- | --- | --- | --- | --- | --- |
| 1 | Ukraine | 1 | 1 | 0 | 0 | 5 | 1 | 4 | 3 |
| 2 | Italy | 1 | 1 | 0 | 0 | 4 | 1 | 3 | 3 |
| 3 | Croatia | 1 | 0 | 0 | 1 | 1 | 4 | -3 | 0 |
| 4 | Switzerland | 1 | 0 | 0 | 1 | 1 | 5 | -4 | 0 |
---

EuroHockey Championship II Women 2021 - Day 6
Prague, Czech Republic

All times GMT +2

20 Aug 2021 10:15     LTU v CZE (Pool C)
20 Aug 2021 12:30     RUS v AUT (Pool C)
20 Aug 2021 14:45     POL v BLR (SF1)
20 Aug 2021 17:00     FRA v WAL (SF2)

Pool Standings

Pool A
| Rank | Team | Played | Wins | Draws | Losses | Goals For | Goals Against | Goal Difference | Points |
| --- | --- | --- | --- | --- | --- | --- | --- | --- | --- |
| 1 | Poland | 3 | 2 | 1 | 0 | 7 | 3 | 4 | 7 |
| 2 | Wales | 3 | 2 | 0 | 1 | 8 | 3 | 5 | 6 |
| 3 | Russia | 3 | 1 | 1 | 1 | 7 | 4 | 3 | 4 |
| 4 | Lithuania | 3 | 0 | 0 | 3 | 0 | 12 | -12 | 0 |
Pool B
| Rank | Team | Played | Wins | Draws | Losses | Goals For | Goals Against | Goal Difference | Points |
| --- | --- | --- | --- | --- | --- | --- | --- | --- | --- |
| 1 | France | 3 | 3 | 0 | 0 | 4 | 1 | 3 | 9 |
| 2 | Belarus | 3 | 1 | 1 | 1 | 6 | 5 | 1 | 4 |
| 3 | Austria | 3 | 0 | 2 | 1 | 4 | 5 | -1 | 2 |
| 4 | Czech Republic | 3 | 0 | 1 | 2 | 3 | 6 | -3 | 1 |
Pool C
| Rank | Team | Played | Wins | Draws | Losses | Goals For | Goals Against | Goal Difference | Points |
| --- | --- | --- | --- | --- | --- | --- | --- | --- | --- |
| 1 | Russia | 1 | 1 | 0 | 0 | 5 | 0 | 5 | 3 |
| 2 | Austria | 1 | 0 | 1 | 0 | 2 | 2 | 0 | 1 |
| 2 | Czech Republic | 1 | 0 | 1 | 0 | 2 | 2 | 0 | 1 |
| 4 | Lithuania | 1 | 0 | 0 | 1 | 0 | 5 | -5 | 0 |
---

Veteran Vantage Black Stick Shea McAleese has decided to call time on his impressive career




Although McAleese had suggested that perhaps the Tokyo Olympic Games would be his last tournament, he has confirmed the end of his international career after announcing his retirement to the team on Monday following their return to New Zealand from Tokyo.


---

A challenging start is bearing fruit for the Cherry Blossoms




Xavier Arnau knows all about the stresses of preparing a team for the Olympics. He is a silver medallist from the 1996 Olympics Games and also represented Spain at the 1992 and 2000 Olympic Games.


---

Hockey, youth system, sacrifice: The story of Belgium's remarkable rise

"We said before the Olympic Games, we have one mission. We wanted to make Belgium dream and smile again after a difficult year. We did it! One team, one mind, one country," says Tokyo 2020 gold medallist and Belgium goalkeeper Vincent Vanasch.

Ayan Acharya



The Belgium hockey players celebrate their Olympics gold medal triumph in the city centre of Brussels.   -  Special Arrangement

Belgium travelled to Tokyo Olympics as one of the favourites to win the men's hockey tournament – that's saying something for a side that was ranked 13th in the world in 2010 and 11th in 2011, well below the likes of Australia, Germany and the Netherlands.

Belgium's journey to the top of the podium is an appealing story in various ways. But there is a collective will to their gold-medal winning effort at the quadrennial Games.

Hockey has burrowed into the peat in Belgium and taken hold. Everyone is encouraged to play. More people are watching. However, that wasn't the case in 2008, when for the first time in 32 years, the Belgium hockey team played in the Beijing Olympics. "I have to say it was pretty huge for the hockey world but not for the rest of the country," says midfielder Victor Wegnez, who was part of the Belgium team that won gold in Tokyo. "Hockey is not famous in Belgium, there were not a lot of images on TV, but everybody in the hockey world knew the importance of reaching the Olympic Games."

Such has been Belgium's relationship with hockey over the last 10 years. It has been developed into an institutional obsession, seeded from the top-down through the national federation Hockey Belgium, the training camps and individuals. Now, the wheels are turning, the production lines thriving. From a young age, boys and girls are enrolled in the 'BE-GOLD' program, where they work on every aspect of becoming an athlete - technical, tactical, mental, physical and emotional. It gives players the flexibility to train while combining it with their studies.

"It invites you to follow and trust the process through all classes of age (U14, U16, U18, U21, Red Lions). Before the final step into the Red Lions squad, you are invited to camps with the Red Lions. You get used to the culture of the team, the environment, the sacrifices, the lifestyle, to every little thing that is required to perform on the big stage," says Belgium goalkeeper Vincent Vanasch.



Belgium goalkeeper Vincent Vanasch exults after leading his side to the Olympic gold medal following a nerve-racking penalty shootout.   -  Special Arrangement

There's now an influx of talent from the grassroots up. The current team is a mix of youth and experience, with a spine built around the likes of Vanasch, Thomas Briels, Arthur van Doren and Alexander Hendrickx. Vanasch is the first goalkeeper to win three consecutive FIH Goalkeeper of the Year awards (2017, '18, '19). He is also a World and European Champion (2018 and 2019) and a Rio 2016 silver medallist.

"We have to work harder than everyone in a smart way. We wanted to progress in a long term. Of course, we wanted to win every tournament, but we had no experience at the start. I see our journey like a marathon on a mountain. We didn't want to win just once like a little sprint. We want to win multiple ones like during a marathon of 5-10-15-20 years," Vanasch says.

"We said before the Olympic Games, we have one mission. We wanted to make Belgium dream and smile again after a difficult year. We did it! One team, one mind, one country."

Sportstar


---

Olympians inspiring future Hockeyroos and Kookaburras




Australia's aspiring male and female hockey stars have been treated to a special insight from some recently returned Kookaburras and Hockeyroos Olympians.


---

Indian men's hockey team target Asian Games gold at Hangzhou 2022

By Andrew Dowdeswell



Indian hockey captain Manpreet Singh says the team is eyeing up Paris 2024 qualification by winning gold at the Hangzhou 2022 Asian Games ©Getty Images

The Indian men's hockey team are targeting gold in the Hangzhou 2022 Asian Games, following on from their historic bronze medal at the Tokyo 2020 Olympics.


---

It had to be earned every inch of the way, says Kannan Bose

Physio of India's bronze-winning squad is part of history now

S. Dinakar



Kannan Bose.  

Kannan Bose savours the moment. The fragrance of a hard-earned success swept through the air. The Indian hockey team was awash in a feeling of euphoria. This is why we play sports.


---

Captain Rani Rampal wishes former head coach Marijne luck for "new chapter".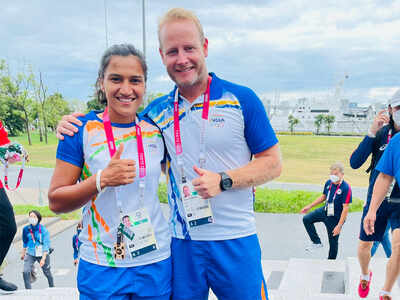 Photo courtesy Rani Rampal Twitter handle

New Delhi Indian Women's Hockey team captain Rani Rampal thanked former head coach Sjoerd Marine and wished him luck for the future.


---

Baseline Ventures adds goalkeeper Savita to their talent roster  




Tokyo has done wonders to Indian sports especially the men's and women's hockey teams. Even as rewards and awards are pouring on them from all directions, now we have the great news that Goalkeeper Savita has been contracted for sports marketing by a leading group. This will add another feather to her colourful career – and soon we can see her in commercial advertisements.


---

Mizoram government appoints Lalremsiami as hockey chief coach

Lalremsiami has been appointed as the chief coach, a group A post, under the Mizoram sports & youth services department



Lalremsiami

Indian hockey player Lalremsiami, who was part of the women's team which finished fourth at the Tokyo Olympics, has been appointed as the chief coach, a group A post, under the Mizoram sports and youth services department. The Mizoram government on Thursday offered the Group-A post to Lalremsiami as an appreciation for her performance at the recently-concluded quadrennial event.


---

Sports university named after hockey legend Major Dhyan Chand to be built in Meerut

UP CM said the state government will adopt two sports — wrestling and one more — and finance their promotion in the state for the next ten years.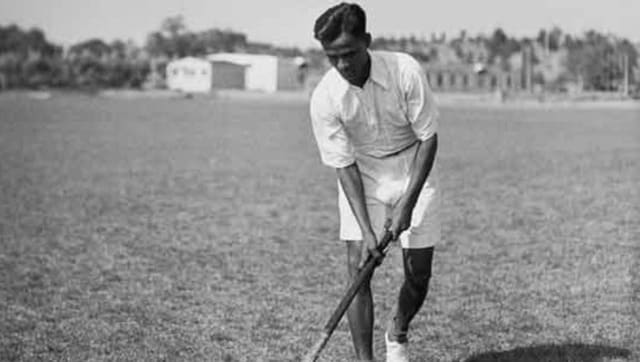 File image of Indian hockey icon Dhyan Chand. Twitter

Lucknow: The upcoming sports university in Meerut will be named after legendary hockey player Major Dhyan Chand, Chief Minister Yogi Adityanath said on Thursday.


---

Surbiton welcome GB star Wilkinson for new season




Surbiton's women and men's teams will have a new look to them following a number of high profile players coming in and out of the London club.


---

Secondary Schools Tournaments cancelled for 2021




As the Covid-19 situation continues to develop, School Sport NZ has announced the cancellation of all sanctioned events on its calendar through to Monday 6th September 2021, including all events scheduled within the Winter Tournament Week window.


---

Scottish international launches campaign to save Ellon hockey club from 3G



The future of Ellon HC in Aberdeenshire is under threat PIC: Ellon HC/Twitter

Nikki Kidd, the former Scottish international, says that turning her first club's pitch into a 3G astroturf will see a "lost pathway to hockey in Aberdeenshire" after she launched a campaign to keep the region's strong hockey tradition alive.