All the news for Thursday 19 August 2021

EuroHockey Championship II Men 2021 - Day 5
Gniezno, Poland

18 Aug 2021     SCO v SUI (Pool B)          6 - 0
18 Aug 2021     UKR v AUT (Pool B)        1 - 2
18 Aug 2021     IRL v CRO (Pool A)         6 - 0
18 Aug 2021     POL v ITA (Pool A)          2 - 0

19 Aug 2021 is a rest day

Pool Standings

Pool A
| Rank | Team | Played | Wins | Draws | Losses | Goals For | Goals Against | Goal Difference | Points |
| --- | --- | --- | --- | --- | --- | --- | --- | --- | --- |
| 1 | Ireland | 3 | 2 | 1 | 0 | 9 | 2 | 7 | 7 |
| 2 | Poland | 3 | 2 | 0 | 1 | 7 | 4 | 3 | 6 |
| 3 | Italy | 3 | 1 | 1 | 1 | 5 | 4 | 1 | 4 |
| 4 | Croatia | 3 | 0 | 0 | 3 | 3 | 14 | -11 | 0 |
Pool B
| Rank | Team | Played | Wins | Draws | Losses | Goals For | Goals Against | Goal Difference | Points |
| --- | --- | --- | --- | --- | --- | --- | --- | --- | --- |
| 1 | Austria | 3 | 2 | 0 | 1 | 4 | 4 | 0 | 6 |
| 2 | Scotland | 3 | 1 | 1 | 1 | 11 | 6 | 5 | 4 |
| 3 | Ukraine | 3 | 1 | 1 | 1 | 10 | 7 | 3 | 4 |
| 4 | Switzerland | 3 | 1 | 0 | 2 | 3 | 11 | -8 | 3 |
Pool C
| Rank | Team | Played | Wins | Draws | Losses | Goals For | Goals Against | Goal Difference | Points |
| --- | --- | --- | --- | --- | --- | --- | --- | --- | --- |
| 1 | Ukraine | 1 | 1 | 0 | 0 | 5 | 1 | 4 | 3 |
| 2 | Italy | 1 | 1 | 0 | 0 | 4 | 1 | 3 | 3 |
| 3 | Croatia | 1 | 0 | 0 | 1 | 1 | 4 | -3 | 0 |
| 4 | Switzerland | 1 | 0 | 0 | 1 | 1 | 5 | -4 | 0 |
---

EuroHockey Championship II Women 2021 - Day 5
Prague, Czech Republic

18 Aug 2021     RUS v LTU (Pool C, Pool A)     5 - 0
18 Aug 2021    WAL v POL (Pool A)                  1 - 3
18 Aug 2021     BLR v AUT (Pool B)                 2 - 2
18 Aug 2021     FRA v CZE (Pool B)                1 - 0

19 Aug 2021 is a rest day

Pool Standings

Pool A
| Rank | Team | Played | Wins | Draws | Losses | Goals For | Goals Against | Goal Difference | Points |
| --- | --- | --- | --- | --- | --- | --- | --- | --- | --- |
| 1 | Poland | 3 | 2 | 1 | 0 | 7 | 3 | 4 | 7 |
| 2 | Wales | 3 | 2 | 0 | 1 | 8 | 3 | 5 | 6 |
| 3 | Russia | 3 | 1 | 1 | 1 | 7 | 4 | 3 | 4 |
| 4 | Lithuania | 3 | 0 | 0 | 3 | 0 | 12 | -12 | 0 |
Pool B
| Rank | Team | Played | Wins | Draws | Losses | Goals For | Goals Against | Goal Difference | Points |
| --- | --- | --- | --- | --- | --- | --- | --- | --- | --- |
| 1 | France | 3 | 3 | 0 | 0 | 4 | 1 | 3 | 9 |
| 2 | Belarus | 3 | 1 | 1 | 1 | 6 | 5 | 1 | 4 |
| 3 | Austria | 3 | 0 | 2 | 1 | 4 | 5 | -1 | 2 |
| 4 | Czech Republic | 3 | 0 | 1 | 2 | 3 | 6 | -3 | 1 |
Pool C
| Rank | Team | Played | Wins | Draws | Losses | Goals For | Goals Against | Goal Difference | Points |
| --- | --- | --- | --- | --- | --- | --- | --- | --- | --- |
| 1 | Russia | 1 | 1 | 0 | 0 | 5 | 0 | 5 | 3 |
| 2 | Austria | 1 | 0 | 1 | 0 | 2 | 2 | 0 | 1 |
| 2 | Czech Republic | 1 | 0 | 1 | 0 | 2 | 2 | 0 | 1 |
| 4 | Lithuania | 1 | 0 | 0 | 1 | 0 | 5 | -5 | 0 |
---

Day 3 EuroHockey Championship II, w, Prague

Delight for France here in Prague on day 3, as they secured a place in the upcoming World Cup Qualifiers.


---

Scintillating Scotland Reach Euro Semi-Finals But Wales Lose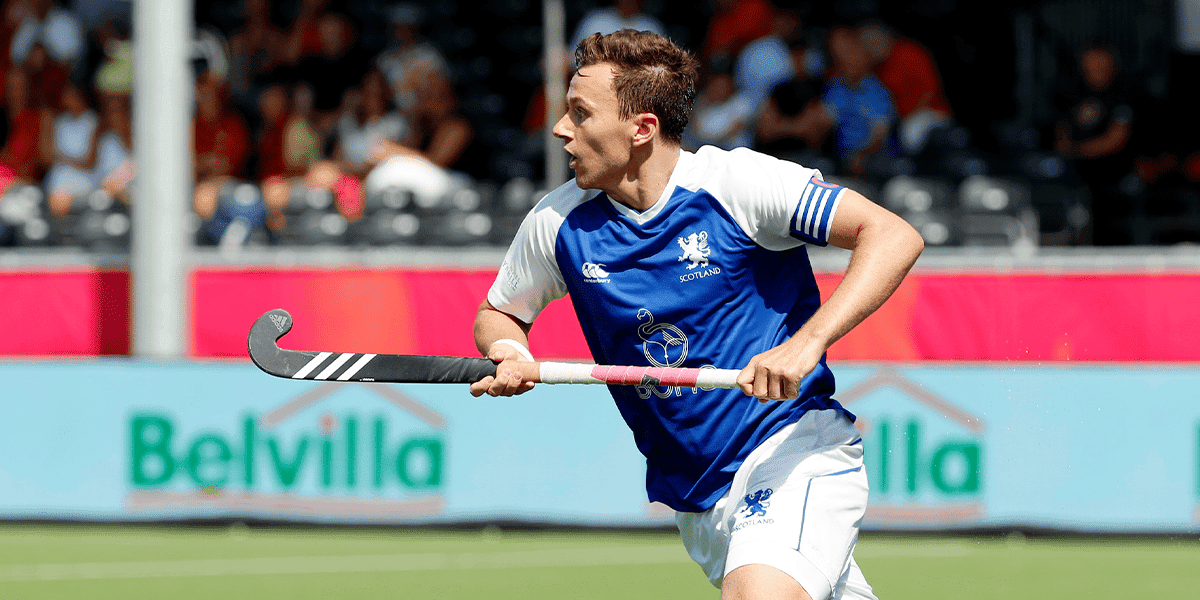 Scotland's men produced a brilliant performance when they needed it most as they thrashed Switzerland 6-0 to reach the semi-finals of the EuroHockey Championships II.


---

Sensational Scotland beat Switzerland 6-0 in men's EuroHockey Championship II




A sensational performance by Scotland saw them beat Switzerland 6-0 at Men's EuroHockey Championship II in Gniezno.


---

Green Machine land primary objective with 6-0 win over Croatia




Ireland eased into the semi-finals of the men's EuroHockey Championship II in Gniezno and a World Cup qualifier spot into the bargain after they saw off Croatia with plenty to spare.


---

Ireland book World Cup qualifiers spot by hammering Croatia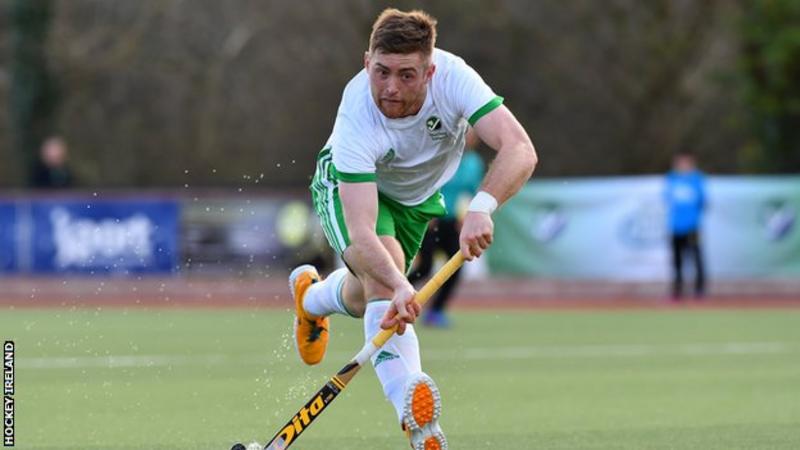 Ireland's Shane brought up his tally of international goals to 114 with two more strikes on Wednesday

Ireland secured a place at the World Cup qualifiers as they thumped Croatia 6-0 to reach the Eurohockey Championships II semi-finals in Poland.


---

Wales reach Euro Semi-finals despite losing to Poland

By Will Smale

Following two opening victories for Wales against Lithuania and Russia, hopes were high for a clean sweep in their group going into their final game against Poland.


---

Junior National Teams play for World Cup berth in Chile

Canada's next generation of stars on display at 2021 Junior Pan American Championships




Canada's Junior National Teams arrive in Chile with one thing on their mind: play well enough to punch their ticket to the Junior World Cup.


---

Austin Smith retires from international game after 17 years




Den Bosch's triple Olympian Austin Smith has announced his retirement from international hockey following 17 years and 183 caps with South Africa.


---

Kampong add fresh faces to line-up for 2021/22 season




SV Kampong have announced a number of additions to their first team panel for the upcoming Dutch Hoofdklasse season with Caspar Dobbelaar the latest new arrival at the Klapperboom.


---

Community Hockey suspended until August 25




Hockey New Zealand has been working with our 32 associations and have decided to postpone all community hockey throughout the country, including the closing of association/community hockey facilities until and including Tuesday August 24 due to the unfolding Covid-19 outbreak.


---

2020 Hall of Fame inductee: Jean Major

Captain, mentor, superstar: Jean Major had it all




In the Athlete Category for this year's Hall of Fame, Field Hockey Canada honours a star player and captain that worked tirelessly for those around her.  


---

After short offseason, UNC field hockey looks to continue its dominance

By Kaitlyn Schmidt



UNC field hockey celebrates their third consecutive national championship on Sunday, May 9 in Chapel Hill. The Tar Heels triumphed over the Michigan Wolverines 4-3..Photo by Ira Wilder

At a crisp 8 a.m. on Monday, Aug. 9, the 2021 UNC field hockey team met on the dewy turf at Karen Shelton Stadium for its first official practice of the season.