All the news for Wednesday 18 August 2021

EuroHockey Championship II Men 2021 - Day 4
Gniezno, Poland

All times GMT +2

17 Aug 2021     ITA v IRL (Pool A)         1 - 1
17 Aug 2021     POL v CRO (Pool A)     4 - 2

18 Aug 2021 13:15     SCO v SUI (Pool B)
18 Aug 2021 15:30     UKR v AUT (Pool B
18 Aug 2021 17:45     IRL v CRO (Pool A)
18 Aug 2021 20:00     POL v ITA (Pool A)

Pool Standings

Pool A
| Rank | Team | Played | Wins | Draws | Losses | Goals For | Goals Against | Goal Difference | Points |
| --- | --- | --- | --- | --- | --- | --- | --- | --- | --- |
| 1 | Italy | 2 | 1 | 1 | 0 | 5 | 2 | 3 | 4 |
| 2 | Ireland | 2 | 1 | 1 | 0 | 3 | 2 | 1 | 4 |
| 3 | Poland | 2 | 1 | 0 | 1 | 5 | 4 | 1 | 3 |
| 4 | Croatia | 2 | 0 | 0 | 2 | 3 | 8 | -5 | 0 |
Pool B
| Rank | Team | Played | Wins | Draws | Losses | Goals For | Goals Against | Goal Difference | Points |
| --- | --- | --- | --- | --- | --- | --- | --- | --- | --- |
| 1 | Ukraine | 2 | 1 | 1 | 0 | 9 | 5 | 4 | 4 |
| 2 | Austria | 2 | 1 | 0 | 1 | 2 | 3 | -1 | 3 |
| 3 | Switzerland | 2 | 1 | 0 | 1 | 3 | 5 | -2 | 3 |
| 4 | Scotland | 2 | 0 | 1 | 1 | 5 | 6 | -1 | 1 |
---

Day 3 Roundup EuroHockey Championship II, m, Gniezno

Day 3 here in Gniezno saw Pool A in action and no one team assured yet of a semi-final place after 3 days of play. The final games tomorrow will determine the lineup.


---

Ireland's men held by combative Italians in Gniezno




Ireland were held at bay to a 1-1 draw by a well-organised Italy, leaving the Green Machine on four points from six after day two of the EuroHockey Championships II in Gniezno, Poland.

Shane O'Donoghue's 112th international goal had Ireland buzzing in the seventh minute but a quick reply from Francois Sior in the 13th minute meant all the scoring took place in the first quarter. Thereafter, it was a maze of patience as the Italians – ranked eight places below Ireland in 22nd – defended deep and resolutely to offer up limited chances.

The result leaves both sides on four points after two games with Ireland knowing a win of any description against world number 40 side Croatia will see them through to the semi-finals and a confirmed place in the World Cup qualifiers.

"Credit to the Italians, they defended well, stuck to their guns and then went for the long high ball while we didn't hit fourth or fifth gear," was O'Donoghue's assessment.

"We didn't play with the same level of aggression to the game against Poland. There were some sticky patches which we had to weather and we played good stuff at times but the bounce of the ball didn't go our way."

After a slightly slow Irish start, conceding a second minute penalty corner, Ireland soon found a fruitful avenue of attack, O'Donoghue's accurate crossfield overheads causing plenty of danger.

From the left wing, he often picked out Tim Cross overlapping down the right and it produced Ireland's first corner from which O'Donoghue cracked home his 112th international goal with a low drag-flick in the seventh minute.

But the lead was short-lived as a flurry of Italian attacks ended with a loose clearance falling straight to Fancois Sior who unleashed a rocket into the roof of the goal.

The second quarter was incredibly tight with few sights on goal as Italy sat deep, looking to counter while the Green Machine enjoyed more possession but found the defence hard to unpick. Again, the O'Donoghue-Cross link-up yielded a corner but the chance was repelled while a

The second half was more open with Ian Stewart's silky skills almost unlocking the door while a fast counter between Ben Nelson and Cross ended with a shot charged down.

Jeremy Duncan cracked one into the backboard but an earlier free-out was called, adding to the frustration. A third Irish corner deflected high from O'Donoghue's powerful flick into Michael Robson but was deemed dangerous and it proved the last major opening.

While the game stretched, both defences were well controlled, picking off neat tackles in their respective circle. The post-match body language suggested Italy were much the happier with the outcome – their first result from their last six meetings with Ireland, dating back to 2005 – with O'Donoghue said there was plenty to take from the tie for the young line-up.

"We had a few corners which we needed to capitalise on but this is tournament hockey and we have to learn from it. It is never smooth sailing and you never know what to expect.

"They play their style which is frustrating to play against. I don't think they caused us too much damage but, from our end, we didn't have create enough chances."

Ireland have a quick turnaround with Croatia – playing at this level for the first time – are next on Wednesday afternoon at 4.45pm (Irish time).

"Tomorrow, it is important we don't go hell for leather from the start. It is important we stick to the gameplan; we know it works from the Poland game," O'Donoghue continued.

"All the teams are here for the same thing and want to win it, get that gold medal and move up the world rankings. We will get back to basics, not make those mistakes, get our forwards more into the game, take some chances and we will be fine. We will research the Croatians and go into it with good belief we can get the job done."

Men's EuroHockey Championships II

Ireland 1 (S O'Donoghue) Italy 1 (F Sior)

Ireland: J Milliken, T Cross, J McKee, K Marshall, S O'Donoghue, S Murray, M McNellis, P McKibbin, M Robson, B Walker, B Nelson

Subs: D Walsh, K O'Dea, N Glassey, J Duncan, F Gibson, I Stewart

Italy: F Padovani, M Garbaccio, N Mondo, A Nunez, Julian Montone, T Keenan, J Munafo, F Sior, M Mondo, F Harte, M Amorosini

Subs: J Ortega, Juan Montone, D Arosio, C Brocco, F Blom, L Stramazzo

Umpires: T Meissner (GER), F Weiland (AUT)

Irish Hockey Association media release


---

Ireland forced to settle for draw with Italy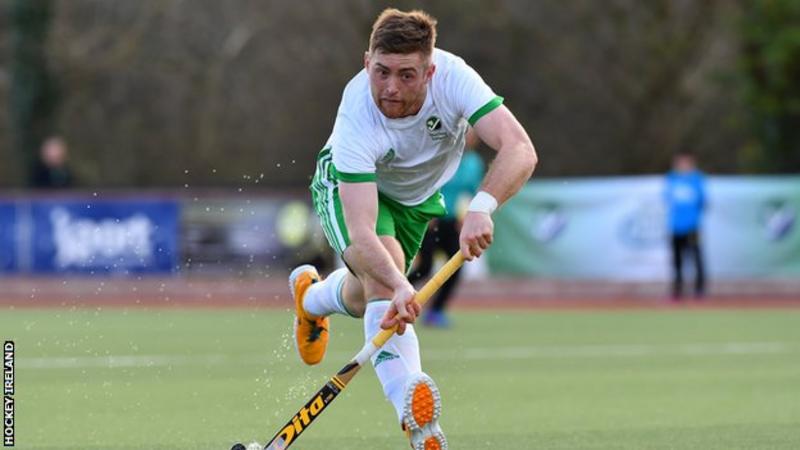 O'Donoghue scored his 112th international goal having set up the winner against Poland on Sunday

Ireland are one win away from a guaranteed place in the World Cup qualifiers after a 1-1 draw with Italy left them on four points after two games at the Eurohockey Championships II.

Any sort of win over Croatia on Wednesday will also ensure Ireland's passage to the semi-finals.

Shane O'Donoghue's 112th international goal gave the Irish the perfect start before a quick reply from Francois Sior saw Italy equalise as both goals came in the first quarter,

Like Ireland, Italy sit one four points having won their opening match.

After a slow start Ireland began to find joy going forward, with O'Donoghue's crossfield overheads giving the Italians considerable problems.

O'Donoghue linked up with Tim Cross on the right to win a penalty corner of their own, from which O'Donoghue was on hand to score with a low drag-flick.

It was to be a short-lived lead however as merely six minutes later the ball fell kindly for Sior who needed no second invitation, lashing a ferocious effort into the roof of the goal.

Chances thereafter were few and far between, with Ian Stewart and Cross asking questions of the Italy defence while Jeremy Duncan did have the ball in the goal, only for the move to be called back for an earlier infringement.

"We had a few corners which we needed to capitalise on but this is tournament hockey and we have to learn from it," reflected O'Donoghue.

"We didn't play with the same level of aggression to the game against Poland. There were some sticky patches which we had to weather and we played good stuff at times but the bounce of the ball didn't go our way."

"They play their style which is frustrating to play against. I don't think they caused us too much damage but, from our end, we didn't have create enough chances."

"All the teams are here for the same thing and want to win it, get that gold medal and move up the world rankings. We will get back to basics, not make those mistakes, get our forwards more into the game, take some chances and we will be fine. We will research the Croatians and go into it with good belief we can get the job done."

BBC Sport


---

EuroHockey Championship II Women 2021 - Day 4
Prague, Czech Republic

All times GMT +2

17 Aug 2021     FRA v AUT (Pool B)     1 - 0
17 Aug 2021     CZE v BLR (Pool B)     1 - 3

18 Aug 2021 12:15     RUS v LTU (Pool A)
18 Aug 2021 14:30     WAL v POL (Pool A)
18 Aug 2021 16:45     BLR v AUT (Pool B)
18 Aug 2021 19:00     FRA v CZE (Pool B)

Pool Standings

Pool A
| Rank | Team | Played | Wins | Draws | Losses | Goals For | Goals Against | Goal Difference | Points |
| --- | --- | --- | --- | --- | --- | --- | --- | --- | --- |
| 1 | Wales | 2 | 2 | 0 | 0 | 7 | 0 | 7 | 6 |
| 2 | Poland | 2 | 1 | 1 | 0 | 4 | 2 | 2 | 4 |
| 3 | Russia | 2 | 0 | 1 | 1 | 2 | 4 | -2 | 1 |
| 4 | Lithuania | 2 | 0 | 0 | 2 | 0 | 7 | -7 | 0 |
Pool B
| Rank | Team | Played | Wins | Draws | Losses | Goals For | Goals Against | Goal Difference | Points |
| --- | --- | --- | --- | --- | --- | --- | --- | --- | --- |
| 1 | France | 2 | 2 | 0 | 0 | 3 | 1 | 2 | 6 |
| 2 | Belarus | 2 | 1 | 0 | 1 | 4 | 3 | 1 | 3 |
| 3 | Austria | 2 | 0 | 1 | 1 | 2 | 3 | -1 | 1 |
| 4 | Czech Republic | 2 | 0 | 1 | 1 | 3 | 5 | -2 | 1 |
---

Paving a bright future for hockey in South Africa




As the most capped team sports player to ever have played for South Africa, Marsha Cox is well-placed to give her verdict on the performance of the South Africa men's team at the Olympic Games Tokyo 2020, as well as a view on what the future holds for the team.

South Africa exited the tournament before the quarter-final stages but before they left, they caught the hearts and minds of the hockey community as they took a 3-0 lead against eventual champions Belgium – they lost the match 9-4; as well as defeating Germany 4-3.

"We have had good teams before, but we have never had a team that lit up the stage and had some of the best teams in the world looking at them in awe, not just for how they played but for the way they carried themselves on and off the field and brought a different enjoyment to the game.

"At this level, you have the eyes of the world on you from the first moment you step on the field and that can cause stage fright. But it was really refreshing to see the men's team take it as an opportunity of a lifetime and other teams saw and admired that."

Cox said she felt the women's team would feel disappointed that they didn't bring a similar sense of adventure to the Games. "Your work ethic and your passion and your commitment are things you can bring to every single game. The women will look back and maybe feel they could have done better."

In South Africa there are a number of challenges, particularly financially. Cox explained that the team had resorted to crowdfunding for balls and equipment because the government funding simply isn't there. It isn't a situation she believes will change overnight. "We need to make small progresses through the coming years," she said.

For many of the team the chance to play club hockey over seas is a real development opportunity. The players will now spend many months playing hockey, particularly in Europe, where they may have the chance to be professional or semi-professional athletes.

"That will be a huge advantage when they get together again," said Cox. "By playing in other countries, they are exposed to the athletes that they will meet in international competitions. Their performance at the Olympics has done them no harm at all – in fact, it will have 'upped' their values.

"Then we have to wait and see if 'corporate Africa' gets on board and backs the boys."

South Africa have a big few months coming up. The Commonwealth Games is a chance to pit their skills against some of the biggest teams in the world and there are the women's and men's World Cups.

There are some structures in place to capture young talent, but Cox says, there are just not enough. There are camps and clinics for children to attend and schools which offer sports bursaries. Cox says more has to be done to bridge the gap between the poor communities and the opportunities on offer.

"I would like to see more training opportunities available in their surroundings, where they feel more familiar and confident."

Reflecting on the impact that the South African men's team's performance could have on the future generations of hockey players in South Africa, Cox is excitedly positive: "These players have the opportunity to make history. Now they have to embrace it and see where they can go with it. Through their performance and the way they capitalise on it now, they have the potential to change the path of many players back home in South Africa."

Watch the full interview on Watch.Hockey.

#Tokyo2020

FIH site


---

Odisha felicitates Indian hockey teams




After all felicitations in their home towns and New Delhi, epoch making Indian men's and woen's hockey teams were at 'home away from home' yesterday. Its at Bhubaneswar, the teams were flown in, where the Chief Minister of Odisha, Naveen Patnaik,  felicitated them.


---

Odisha government to continue sponsoring Indian hockey over coming decade, says Chief Minister Naveen Patnaik

Patnaik made the announcement at a felicitation ceremony that was held for the hockey players shortly after their arrival in Odisha.



India men's hockey team celebrate beating Germany for the bronze medal. AP

Odisha Chief Minister Naveen Patnaik announced that the Indian men's and women's hockey teams would continue to be sponsored by the Odisha government over the coming decade, in light of their performances at the Tokyo Olympics 2020.

Patnaik made the announcement at a felicitation ceremony that was held for the hockey players shortly after their arrival in Odisha.

Addressing the gathering, Patnaik, said, "You made us all so proud with your spirited fight at Tokyo."

We, in Odisha, are elated that our partnership with Hockey India has led to this great achievement for the country. I believe, Odisha and Hockey are destined to become synonymous. We will continue our partnership with Hockey India. Odisha will support the Indian Hockey teams for 10 more years," he added.

Indian Olympic Association head Narinder Batra and Hockey India president Gyanendro Ningombam were also in attendance at the event.

Batra thanked Patnaik and the Odisha government for their support, saying, "with your continued support, Indian Hockey will look to build on the achievements from the Tokyo Olympics, and continue this steady rise to take Indian hockey back to the elite level where it belongs."

Firstpost


---

Hockey teams get flights booked for Chile

by Nigel Simon



Members of the national junior men's hockey team and technical staff pose prior to a training session at the St James Police Barracks Training Ground Hockey Field last Thursday. Missing from the photo is England-based team captain, Teague Marcano. Photo: Anthony Harris.

T&T junior men and women hockey teams will depart for the Junior Pan American Hockey Championship, which flicks off on Saturday in Santiago, Chile, in two batches on Thursday and Friday night.

This was confirmed by Cindy Martin-Faustin, the T&T Hockey Board (TTHB) national team's administrator when contacted for an update on the team's travel itinerary.

With both junior national teams scheduled to play on the tournament's opening day it was hoped that the 45 locally-based players and technical staff members combined would have left T&T by Sunday last to be joined by four USA-based junior women team players and one England-based junior men's player.

However, this was not possible due to difficulties in securing airline seats, which left the TTHB, Sport Company of T&T (Sportt), Copa Airlines as well as the organisers in Chile in a last minute scramble to trying to finalise the best possible travel arrangements as well as make adjustments to the fixture if possible to accommodate T&T's late arrival in Chile.

On Tuesday, it was confirmed by Martin-Faustin that the T&T teams will arrive in two batches on Friday and Saturday,

According to Martin-Faustin, the Pan American Hockey Federation has been advised of the national team's late arrival and they are working with the local organising committee (LOC) in making possible adjustments to the schedule which will more than likely result in both teams playing on their schedule tournament off days.

As it stands, the national junior men's team is set to face pre-tournament favourites Argentina from 11.30 am while the junior women's squad is due to battle with women's powerhouse USA from 1 pm, also on Saturday.

With their departure dates confirmed the T&T contingent at home and overseas are now set to undergo their PCR Testing Wednesday and Thursday to coincide with their departure within the 72-hour window as stipulated for testing to be allowed into Chile.

On Monday, Martin-Faustin confirmed the T&T teams will not have to concerned about having to quarantine for 48 hours on arrival in Chile as the LOC has already informed the TTHB that a negative PCR Test reading from T&T and one done upon on arrival will be good enough for the players to be exempted from having to spend time in isolation.

The tournaments in Chile which are being held simultaneously serves as qualifiers for the 2021 Junior World Cups at the end of the year in India (men) and South Africa (women) respectively.

At the seven-team men's tournament in Chile, fifth-ranked T&T coached by Darren Cowie will also face fourth ranked USA in round-robin Pool A play while Brazil, Canada (2nd), Chile (3rd) and Mexico (6th) are in Pool B.

The sixth-ranked national junior women's hockey team coached by Dwain Quan Chan will contest the round-robin Pool B with Chile (3rd), and USA (2nd) while top-seeded Argentina, Canada (4th), and Uruguay (5th) are in Pool A.

T&T Junior Women's Pan American Hockey team: Adrianna Camps, T'Shana Chance, Shaniah De Freitas, Chelsea Dey, Shania Gajadhar, Jamie James (goalkeeper), Felicia King, Rebekah Ngui, Samantha Olton, Saarah Olton, Kaitlyn Olton, Aaliyah O'Neil, Mia Otero, Shaniqua Paul, Naomi Sampson, Talia Seale (goalkeeper), Nicole Whiteman, Tahirah Wynne.

Reserve: Sarah Sampson (goalkeeper)

Technical staff: Dwain Quan Chan (coach), Kimberley Wellington (manager), Jeshajah Drayton (videographer), Dr Nadine Sammy (sports psychologist), Kemba Maximim (massage therapist), Khalil Latiff (doctor).

T&T Junior Men's Pan American hockey team: Teague Marcano (captain), Malcolm Baptiste (goalkeeper), Jacques Poon-Lewis (goalkeeper), Tarell Singh, Tyrese Benjamin, Ethan Reynos, Jovan Wren, David Coker, Ghardel Elcock, Caleb Guissepi, Jeremy Nieves, Justin Beharry, Tariq Singh, Aidan Marcano, Roshane Hamilton, Joel Daniel, Nicholas Whiteman, Shawn Phillip

Reserves: Adam Perreira, Matthew Perreira.

Technical staff: Darren Cowie (coach), Akim Toussaint (assistant coach), Sharon Trotman (manager), Alexandria Olton (psychologist), Kanisha Vincent (EDPU Performance Testing).

The Trinidad Guardian


---

Goals Galore On Opening Weekend Of Masters Invitational Event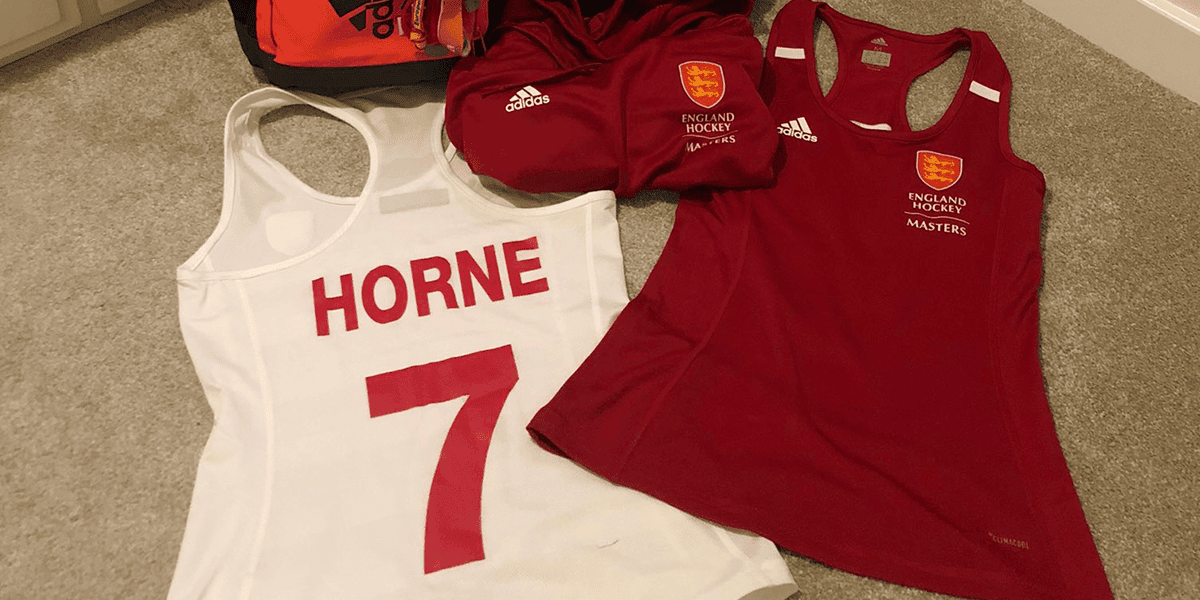 Photo credit: Kiery Horne

Nottingham Hockey Centre played host to a spectacular weekend of action as England, Scotland and Wales all descended on their pitches for a Masters Invitational Event.


---

South Africa's top umpires retire




"Northerns Blues is extremely proud of the achievements and accomplishments of Michelle Joubert and Peter Wright who recently announced their retirement from International Hockey umpiring.

Peter's retirement is a mandatory requirement of the FIH for umpires to retire at 47, and to do so following his appointment to the 2020 Tokyo Olympic Games closed off a fitting and exceptional umpiring career.

Michelle has decided to retire from International umpiring following an unbelievable career, which has seen her umpire in numerous finals and events on the International stage. She was definitely ranked in the top three umpires in the ladies group.

Northerns Blues wish both umpires an enjoyable retirement and look forward to seeing them around the hockey pitches in the not too distant future to plough back their knowledge and experiences."

John Wright, President of the Northerns Blues Hockey Association


---

Austin Smith announces retirement from International Hockey




Former South African captain and triple Olympian Austin Smith has announced his retirement from International Hockey following the teams run at the Tokyo Olympic games. Smith featured for South Africa 183 times over his career including at the Beijing, London and Tokyo Games.

Smith made his debut against Canada in 2004 in a 2-1 win and would score his first goal for his country against Scotland in 2007. Smith was appointed captain of the team in 2009, a year which would later see him named in the FIH World All-Stars team. Smith would go on to captain the team on 97 occasions in his career.

During this time Smith has been plying his trade for Den Bosch in the Hoofdklasse where he became only the second foreign player in history to score 100 goals and will continue for the next season.

Austin Smith issued his statement on his social media accounts:

"After 17 years playing for the South African men's national hockey team I have decided to retire from international hockey.

"For the majority of my adult life playing for this team at the best of my ability has been my only goal. At the age of 36 I can honestly say for the first time I don't feel I can commit 100% to the team any longer, so although I'm sad to be retiring I know it's the right decision for myself and the team.

I'm truly going to miss things like touring with a great bunch of guys, going to fantastic events all over the world, battling in Africa to qualify for a World Cup or Olympic Games and of course attending those big tournaments as well. These moments have resulted in some tremendous highs along with a few lows, but I will be forever grateful to have had the opportunity to experience both of these strong emotions.

I hope that the next generation of players will be able to take South African hockey into the top 10 and beyond. It was a dream of mine to be a part of the team that did that, but I will settle for seeing it happen in my lifetime, preferably sooner rather than later guys

My sincerest thanks to everyone who has supported me along the way. The list of people and organisations who have helped me during my career is extremely long. I hope I will be able to thank you all personally. Many people don't realise how challenging our environment can be at times so to have a support network like I have really makes me very fortunate.

Going forward I'm excited to continue playing with my club team Den Bosch in The Netherlands and continuing my work at the international school of Eindhoven as a primary school teacher.

It's been an absolute honour representing South Africa for the past 17 years.

Austin #5"

Marissa Langeni, CEO of SA Hockey, paid tribute to Smith for a superb career

"Austin was an embodiment of proudly South African from when he started his national career until the moment of his retirement. He is a wonderful ambassador for the game of hockey, but an even bigger ambassador for the country.

Thank you for the service and good luck for the Hoofdklasse season. The number 5 jersey is in a far richer place now than when you started! We look forward to seeing you next to the field and supporting the game of hockey"

SA Hockey Association media release


---

Susannah Townsend Calls Time On Her International Hockey Career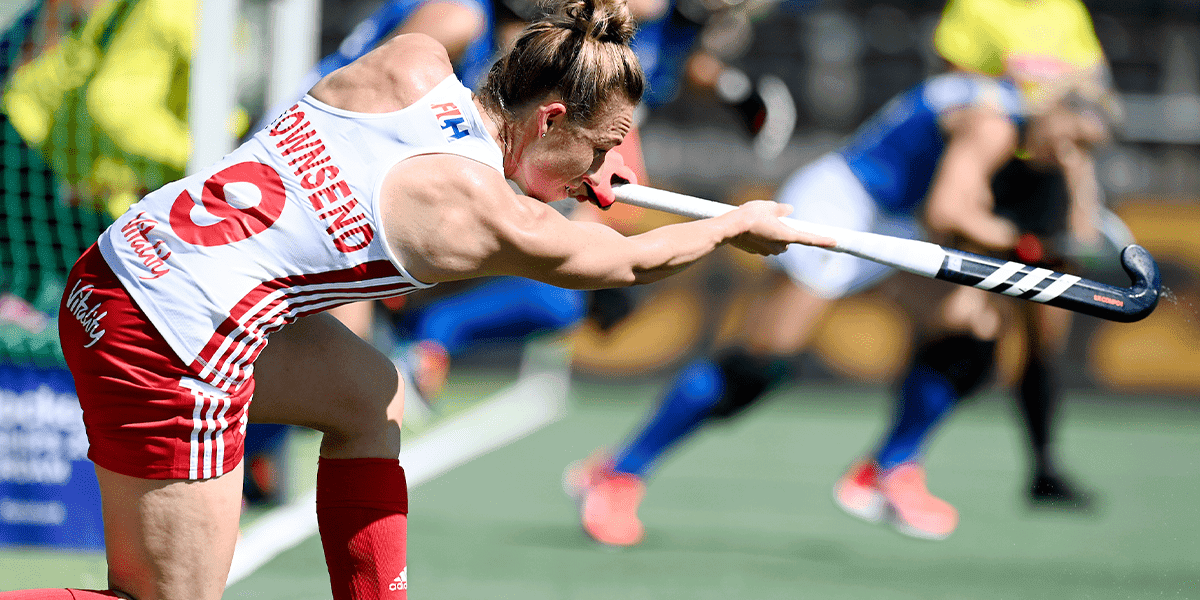 After playing 188 games across a 13-year career, Susannah Townsend has retired from international hockey.

A double Olympic medallist and European champion, Susannah made her Great Britain debut in 2008 and went on to play 90 times for the country, her last game coming in the bronze medal match at the Tokyo 2020 Olympics as Team GB beat India 4-3.

That was Susannah's second appearance at the Games after being part of the team that famously won gold back in 2016, the first time Great Britain's women had stood on the top step of the Olympic podium. In addition, she was awarded an MBE for that achievement.

The influential midfielder also played 98 times for England and was part of the team that won European gold on home soil in 2015. She picked up another seven medals in an England shirt, including silver and bronze medals at the 2014 and 2018 Commonwealth Games respectively.

"Hockey has given me more than I could have ever dreamt of," Susannah said.

"It has given me a sense of belonging and acceptance where I have always felt at home. Hockey is my family, it has given me unconditional support and love like I've never known, it doesn't get much better than that. Thank you for helping shape me into the person I am today. I've truly had the time of my life.

"I wish the GB women's hockey team the best of luck for the future. I'll be your biggest fan as always."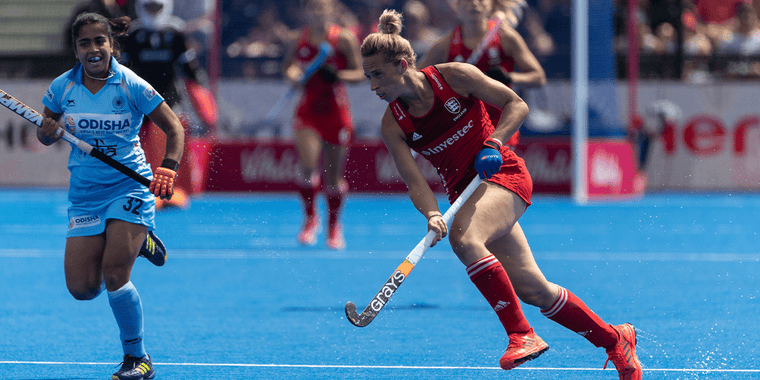 Susannah played 98 times for England and won eight medals. She also featured at the 2018 Vitality Women's Hockey World Cup in London. Credit: World Sport Pics

Ed Barney – Great Britain Hockey's Performance Director – added: "Susannah has been an inspiration to the squad – a true diamond who has left an indelible mark on England and Great Britain Hockey.

"Susannah's commitment, drive and unwavering passion for the team is unsurpassed and it has been a delight to see her in such enviable form over the past year. It has not always been easy and Susannah's commitment to strive through the challenging times and graft through various injuries has been an example to all.

"Her impact and dominance in midfield will be difficult to replace but we know that Susannah will continue to 'be with' the programme in many ways over the coming years."

Former England and Great Britain women's Head Coach Mark Hager also said: "Having coached against Susannah for many years I always admired her fighting spirit, it wasn't until I had the pleasure to see first-hand how much this fighting spirit meant to her team-mates as well as staff. A never say die attitude no matter how the match was transpiring can only be admired.

 "The laughter Susannah bought to the group was infectious and I know the staff and her team-mates will miss not having her around; her ability to bring a group together was valued so much by the staff and players. She was always looking for ways to ensure everyone felt included in whatever activity she was involved in.

"On a personal note, I can't thank Susannah enough for making contact occasionally to make sure I was ok. I will always look back fondly of my time coaching Susannah – I learnt a lot from such a beautiful person and wish her well in her future endeavours."

England and Great Britain Hockey would like to thank Susannah for her tremendous service and we wish her all the very best for the future.

England Hockey Board Media release


---

'True diamond': Susannah Townsend retires from Great Britain hockey



Susannah Townsend, second right, enjoyed a 13-year international career PIC: England Hockey

Great Britain's Susannah Townsend was hailed as a "true diamond" after the gold and bronze Olympic medallist retired from international hockey on Tuesday.


---

Giant steps as Chile and Papua New Guinea punch above their weight



Hockey ID is developing in the Solomon Islands.

Sometimes it just takes a few people with ambition and a clear vision to make things happen.

And that is exactly what is happening in Chile and Papua New Guinea, as both nations are busily preparing their Hockey ID teams for the 2023  Special Olympics World Games in Berlin.

In South America, driven forwards by former international Daniele Caram, Hockey Inclusivo de Chile is working with the Chilean Hockey Federation and Special Olympics Chile to relaunch a programme of activities preparing their athletes for an international adventure. The programme originally began in 2019 but Covid-19 brought activities to an abrupt halt and, at time of writing, Caram and her team were working to get training underway again.

For Norman Hughes, who is FIH Hockey ID Project Lead, the fact that Chile are planning on sending a team to the Special Olympics World Games, despite the long delay caused by the pandemic, is excellent news.

"Daniela Caram has been in contact recently to say they will be starting up activities again, which is brilliant news. They are working hard against all the odds. We know we have a great workforce in Chile that do a really good job. They really are a group that punch above their weight."

In preparation for the World Games, Chile Hockey ID will be linking and knowledge-sharing with Argentina's own Hockey ID group leader Silvina Gorrissen. In time this could lead to matches between the two nations. For Hughes, there is also the exciting prospect of Hockey ID becoming part of regional and continental games and championships within the Pan American region.

"If you have a couple of nations playing Hockey ID, then why not encourage them to send their groups to an event and do a demonstration game. It would bring more attention to the sport and be a great opportunity for the groups to travel and learn how to prepare for a tournament away from home."

Hughes' point is a good one: for many of the players, being away from home and knowing how to cope with tournament conditions is not something many of the athletes will have experienced. Travelling from Chile to Berlin will be an extraordinary achievement and a challenge that Caram and her team are relishing.

Over in Papua New Guinea, Oceania Development Officer Gill Gemming is coordinating development work, including Hockey ID. She has been liaising between the local hockey group and the local Special Olympics group. She is also linking the Hockey ID programme with the HookedIn2Hockey campaign, which promotes healthy living through hockey participation. This link brings the added advantage of securing equipment for hockey activities.

Hughes explains that, in the case of Papua New Guinea Hockey ID, it took a little support and encouragement for them to set their ambitions firmly on the Special Olympics World Games Berlin 2023.

"Special Olympics Asia Pacific was one of the driving forces behind Papua New Guineas' entry into Special Olympics. Where the local Hockey ID group might not have felt they were ready for such a step, the PNG Special Olympics group encouraged them to enter.

"This is a case of a local Special Olympics group really instilling some confidence in the hockey group to chase this ambition."

Adding another layer of support, members of the national PNG hockey team have been helping with coaching.

The Solomon Islands are also starting some activity, again with national team players taking a leading role. This will provide Papua New Guinea with some local opposition in preparation for the Special Olympics World Games.

As with the Pan American example, Hughes is hopeful that Hockey ID groups in Australia and New Zealand will soon get on board. There are strong Hockey ID groups in both nations but, as yet, they are not playing other nations. "Ideally we would like to see local, regional and then national events, so they build up that way."

A Memorandum of Understanding (MOU) has been entered into by the organisations involved in developing Hockey ID in Papua New Guinea. Special Olympics Papua New Guinea (SO PNG), Oceania Hockey Federation and Papua New Guinea Hockey Federation have all signed up to a framework for long-term, strategic cooperation and support. The aim is to provide ongoing opportunities for people with ID of all ages and abilities to participate in hockey.

With PNG and Chile both ready and willing to step onto the international stage, the 2023 Special Olympics World Games are set to be a very special moment for hockey development and inclusivity.

#HockeyID

FIH site


---

Scottish Hockey's ground-breaking partnership with Cancer Research UK and the British Heart Foundation




Scottish Hockey has entered into a ground-breaking partnership with Cancer Research UK (CRUK) and the British Heart Foundation (BHF) to raise awareness and funds through the Club Pledge initiative.

It comes off the back of a year of exceptional fundraising and community work delivered by hockey clubs across Scotland through Club Pledge.

Club Pledge was launched at the beginning of the Covid-19 pandemic where hockey clubs were invited to "make the pledge" to promote togetherness and community while raising money for good causes. Over 75% of hockey clubs in Scotland made the pledge and delivered tremendous activities that ranged from Zoom quizzes and virtual 10ks, to food drops and mystery trail adventures.

Now Scottish Hockey has partnered with two of the world's leading charities to take Club Pledge to the next phase, and join the fight against cancer and heart diseases. Clubs can choose to support our charity partners in a range of different ways, and also take up learning opportunities on offer.

Both CRUK and the BHF will deliver learning workshops to Scottish Hockey clubs and members to teach more about fundraising; promote healthy living; offer mind-set and wellbeing sessions; CPR training and the opportunity to learn to train others.

The first of these sessions will take place on:
Tuesday 24 August – Let's tackle cancer! An introduction to Cancer Research UK and a fundraising masterclass. Find out more and sign up HERE.
Wednesday 25 August – Meet the BHF and learn how you can be a lifesaver. Find out more and sign up HERE.
Monthly events and activities will offer clubs and members the chance to fundraise for the charities and promote togetherness and community within clubs. Clubs will be able to participate in campaigns and access materials to maximise their fundraising such as t-shirts; bracelets; banners and balloons etc.

Scottish Hockey staff and board members will also lead from the front by taking part in monthly fundraising activities for both charities, while raising awareness.

As with previous years, anyone buying cup final tickets can choose to donate part of the ticket value to the chosen charity of their choice.

Find out more about what's coming up, and how to get involved, by clicking Cancer Research UK and the British Heart Foundation.

Scottish Hockey Chair Martin Shepherdson, said: "We're absolutely delighted to partner with two of the most important charities in the country and support the great work they do to raise awareness and research cures and treatments.

"Club Pledge was a phenomenal success and it's testament to the clubs and members across Scotland who delivered such exceptional activities, that the initiative is seen as something that can really be a trailblazer in how sports can support good causes.

"We'll work with clubs alongside the British Heart Foundation and Cancer Research UK to take Club Pledge to the next level, and really make a difference to people's lives and health through hockey."

The BHF is the biggest independent funder of research into heart and circulatory diseases in Scotland and the UK. This year marks the BHF's 60th birthday and over the past six decades, the charity has been instrumental in numerous life-saving discoveries. Its research has contributed to the first UK heart transplant, the development of pacemakers, the use of clot busting drugs to treat heart attacks, and the rollout of genetic testing for inherited heart conditions.

James Jopling, Head of BHF Scotland, said: "We are delighted to have the support of Scottish Hockey and its member clubs across the country. Since the BHF was established, our research and campaigning have contributed to the annual number of people dying from heart and circulatory diseases in this country falling by half. This is something we can be extremely proud of. But we want to do more. Despite progress, heart and circulatory diseases cause around 3 in ten deaths in Scotland. The support of organisations like Scottish Hockey and the public will help us continue to fund vital research to help save and improve lives."

Cancer Research UK is the largest independent funder of cancer research in the world. Cancer Research UK has made enormous progress in the fight against cancer. However, is has only been able to do this thanks to the dedication and commitment of incredible volunteers and supporters without whom it would not be able to fund vital research. This year 32,000 people will be diagnosed with cancer in Scotland and sadly, only half of them will survive the disease for ten years or more. Researchers, physicians and nurses are working tirelessly to prevent, control and cure all 200 types of cancer and bring forward the day when all cancers are cured.

Heather Duff from Cancer Research UK, said: "We are delighted to work with Scottish Hockey to tackle cancer. Cancer Research UK is dedicated to find new and improved ways to prevent, diagnose and treat cancer.

"All funds raised by Scottish Hockey, and its clubs and members, will go towards life-saving research in Scotland. With the support of Scottish Hockey we are one step closer to giving cancer the red card. We look forward to working with hockey clubs across Scotland and wish them the best of luck with their fundraising"

Scottish Hockey Union media release