All the news for Wednesday 16 December 2020

Kayla Whitelock on cusp of fifth Olympic Games as Black Sticks' 2021 hockey squad named



Kayla Whitelock in action for the Black Sticks against China at the 2016 Rio Olympic Games. She is now poised to go to a fifth Olympics, in Tokyo in 2021. Phil Walter/Getty Images

Kayla Whitelock is on the brink of a fifth Olympic Games tournament after being named, alongside two new caps, in the 2021 Black Sticks women's hockey squad.

The 35-year-old Manawatū midfielder went to her first Olympics in Athens in 2004 as a teenager and is in the frame to join an elite group of Kiwi athletes by attending her fifth Olympiad in Tokyo in 2021.

Black Sticks women's hockey star Kayla Whitelock powers a shot home from the top of the goal-circle to draw level with the Netherlands at the 2016 Olympic Games.

Black Sticks head coach Graham Shaw has been able to call upon six players with more than 200 international caps for the all-important 2021 season.

The two uncapped players in the squad of 25 are Anna Crowley (Southern Alpiners) and Tyler Lench (Northern Tridents), who both impressed the selectors in the recent Premier Hockey League (PHL).



Olivia Merry is the Black Sticks' record scorer with 112 goals in 232 games. Kai Schwoerer/Getty Images

Black Sticks record-holders Stacey Michelsen (287 caps) and Olivia Merry (112 goals) were in fine touch in the PHL, with Michelsen named most valuable player, and the pair will be central to the team's medal hopes in Tokyo.

PHL champions the Central Falcons, who went undefeated in the inaugural league, have been rewarded with eight of the champion team being named in the 2021 Black Sticks squad.



Stacey Michelsen is the most capped player in Black Sticks history. Kai Schwoerer/Getty Images

The Falcons' young strike line was the envy of the competition with rising stars Kaitlin Cotter, Olivia Shannon, Holly Pearson and Hope Ralph all being offered contracts for 2021.

Shaw acknowledged the number of quality players in the group who are very driven to achieve next year.

"The squad is packed with experience from multiple Olympians combined with exciting young players who tracked superbly through 2020 and displayed some excellent performances in the Premier League. Hopefully, we can keep improving leading into Tokyo,'' he said.

"When we return to training in January we will emphasise building connections on and off the field to create a cohesive team.



Samantha Charlton, who has 251 caps is one of the senior players in the Black Sticks squad building towards the Tokyo Olympics. She is pictured playing against Australia in 2019. Phil Walter/Getty Images

"We have outstanding leaders in this group that will bring invaluable experience to the younger players.

"The heat will play a huge factor in Tokyo, so we have selected an extremely athletic squad that we feel will cope with the difficult conditions of potentially 40 degrees.

Shaw said the 2021 season was set to be a big one for the Black Sticks with the upcoming Oceania Cup (still to be confirmed), postponed Tokyo Olympics and the resumption of the second season of the FIH Hockey Pro League.

This will be followed in 2022 by the World Cup and Commonwealth Games.

2021 Vantage Black Sticks Women's Squad (caps in brackets)

Georgia Barnett (35), Samantha Charlton (251), Kaitlin Cotter (2), Anna Crowley (uncapped), Tarryn Davey (63), Frances Davies (78), Steph Dickins (24), Katie Doar (24), Ella Gunson (221), Megan Hull (31), Alia Jaques (13), Tessa Jopp (23), Rose Keddell (207), Julia King (123), Tyler Lench (Uncapped), Olivia Merry (232), Stacey Michelsen (287), Grace O'Hanlon (61), Holly Pearson (19), Hope Ralph (8), Brooke Roberts (6), Olivia Shannon (25), Kelsey Smith (95), Liz Thompson (187), Kayla Whitelock (256).

Stuff


---

New Hockeyroo Schonell 'closing the gap'




Courtney Schonell went into the national selection camp wanting to see how far the gap was between her and Australia's best. A month later she finds herself a permanent member of that elite company.

Heralding from Camden, a suburb 65 kilometres south west of Sydney, Courtney is preparing to mover her life to the High Performance program in Perth after being selected in the 2021 Hockeyroos squad.

The second child of four in a sporty family, the 20 year old is arguably a bolter in the Hockeyroos squad after impressing at the selection camp and for her performances in the Jillaroos setup (Australian Under 21 team).

The selection camp was Courtney's first exposure to training with the senior national program, but the striker who has represented New South Wales at every underage national championships was obviously on the radar of the selectors.

The Harrington Park Hockey Club junior competed at the Youth Olympics when she was 18 and played for Gordon in the local Sydney competition this year.

Courtney took some time out to discuss her whirlwind past 12 months, her amazing first exposure to hockey and her determination to make the most of the opportunity and do her best for the Hockeyroos.

Congratulations on your selection Courtney. Before anything else, can you clarify the correct way to pronounce Schonell?

CS: I have heard plenty of variations but it is pronounced like Chanel (the French fashion label).

Thanks. So for anyone who was wondering it's Sha-nel. Glad to clear that up early. Do you remember when you first picked up a hockey stick?

CS: "I first started playing when I was four. It's interesting because I actually went to the hockey at the Sydney 2000 Olympics and was three days old at the time. Mum got tickets in the ballot to see the hockey so technically I first experienced the game as a new born.

It's funny…when mum went into the stadium she got accused of trying to smuggle in alcohol because I was tucked underneath her shirt, and she told the security, 'I've just had a baby' so she had to show me to them. When I was 18 months old mum bought me a hockey stick as a present and made me choose either my dummy or the hockey stick…and it was the dummy that went in the bin."

What was the best thing about hockey growing up? What did and do you love about it?

CS: "I love the competitive nature of hockey and I love winning. I hate losing."

Do you think that ultra competitiveness and want to win has been a big factor for you getting to where you are now?

CS: "Definitely. You have a lot of setbacks in life regardless of whether it is in sport or life in general, so I think having that ongoing determination and willingness to never give up, I think that's a big part of how I managed to take this opportunity.

I went to Perth for the selection camp and managed to seize the opportunity. If you've been given an opportunity you have to grab it and make the most of it. I was really excited to be selected but I just wanted to go over there and put my name out there because I hadn't been over to Perth to take part in any Visiting Athlete Agreements before the camp."

What were your expectations heading over for the selection camp?

CS: "It was just to try and play my best because it was my first camp, so that was really exciting. But I just wanted to play my game. Being one of the younger ones, I was looking at the future – the 2022 Comm Games, 2024 Olympics so I went over hoping to put my name forward for future squads. With that mindset and not stressing about selection, I think that allowed me to play my best hockey."

You obviously did a lot of the right things to firstly get invited to attend the camp but then during it. Did you feel overawed considering the intra-squad games and the wealth of talent you were going to be coming up against?

CS: "I went into the camp telling myself, 'I want to see the gap'. I want to see where I am compared to the girls who were in the Hockeyroos squad. Going over there and interacting with players and linking up with them, it made me realise that I think that I fit and belong in this environment. The gap is still there but there are so many things you can improve on. There are a lot of girls in the Hockeyroos squad that I look up to, especially since I was young, so it was great to be able to play alongside them and benefit from them."

How long has been making the Hockeyroos squad been a dream of yours?

CS: "When I was 10 I made my first school state team and ever since then I told myself that's what I want to do one day. When I was young I had my Hockeyroos shirt and got all of the signatures on it, so it has been something I have strived towards for a long time. But it is within the last couple of years that making the Hockeyroos has been that is what I want. I was 15 or 16 when I made the Australian school girls team, I loved watching the Hockeyroos and I started to think about what I need to do to get there and how I'm going to close the gap."

You went to the UK at the start of this year to play club hockey over there. How did that come about?

CS: "Shanea Tonkin was meant to go over but pulled out five days before she was meant to fly out. She asked me if I wanted to go and I took up the offer, so I was on a plane to play first division hockey in the UK, which is the equivalent to Hockey One here. I played for Beeston which was a club from Nottingham. I went over in January but had to come back in February for a Jillaroos camp and matches against New Zealand and India. I flew back and played until COVID hit before returning home in early April."

What was that experience like?

CS: "It was a life changing experience for me. Being able to experience a new country and a new place was a highlight. Being able to interact with other girls who were also in love with hockey was something I really valued."

How did you find out you were in the Hockeyroos quad?

CS: "On the day of selection you can't think, you can't sleep, you've got to keep busy. We were setting up the Christmas tree in the morning, I went for a run and then I put on a movie. Goodas (Paul Gaudoin) called and said hi and asked how I was feeling. For me it was a shock and it's still surreal thinking about it. I screamed and then cried because I've been close to Visiting Athlete Agreements and the top level, so it was a moment of clarity that this has actually happened. I personally didn't think coming into an Olympic year that it would happen."

How excited are you for the year ahead?

CS: "I'm really excited. It's good to have this time at home with the family and be able to step away from it all and prepare myself. I'm excited to make the move west and put my whole heart and focus into doing the best not just for myself but the Hockeyroos."

What type of hockey player would you say you are?

CS: "A strong, skilful striker that is always determined to do her best. I love putting the ball in the back of the net."

What are your interests outside of hockey?

"I'm undertaking a Bachelor of High Performance Coaching degree at the Australian Catholic University. Next year will be my third year in the course and my goal is to coach elite athletes."

Hockey Australia media release


---

Grateful Pearce can't wait to start Hockeyroos chapter




Meg Pearce's story of resilience and persistence to being included in the Hockeyroos for the first time as a 26 year old is an amazing one.

Growing up in the Melbourne suburb of Heathmont before moving with her parents and older sister to South Yarra, Meg has endured the highs and lows of many elite and aspiring athletes.

Upon Meg's selection into the 2021 national squad, Hockeyroos Coach Paul Gaudoin described her as an athletic defender with great mobility and closing speed who epitomises the values and behaviours expected of a Hockeyroo.

A product of the Victorian Institute of Sport, in 2017 Meg left Melbourne and headed north to continue her hockey in Brisbane. She was part of the Brisbane Blaze team that was crowned inaugural Sultana Bran Hockey One League Champions and has knocked on the door of the Hockeyroos squad for the past two years, travelling to Perth on Visiting Athlete Agreements.

A fitness freak who loves the game but even more the community that hockey provides, Meg now finds herself in the Hockeyroos squad for an Olympic year and she cannot wait to make the most of the 'incredible opportunity'.

Meg took some time out from her marketing role with Ernst & Young to have a chat about her hockey journey and what it means to her to break into the Hockeyroos squad.

When did you first get into hockey and why did you start playing?

MP: "I think I was six and my dad played hockey. He stopped when mum had my sister who is four years older than me. My sister started playing, dad started playing again and then I started playing to. My sister was a really good hockey player – we played in the Under 21 Victorian state team together which was the best. My first club was Doncaster Hockey Club."

How competitive would you say you are?

MP: "I think I'm the most competitive against myself. I don't compare myself to other people which probably takes away from the competition, but I want to be better every day. I get frustrated if I don't improve. Sometimes I think it's easy to get caught up and focused on other people. No one has been through exactly what I've been through so there's no point comparing myself to someone else if we have all had a different journey.

Ultimately, if I'm better every day and every session or in whatever I'm doing, then I'm going to be the best that I can be regardless of what other people are. If I am so good at what I can do within myself and I'm better, then hopefully it inspires others to be better."

What was the best thing about hockey growing up?

MP: "I love how hockey is so family focused. Because it's a smaller sport everyone knows everyone, so it really becomes a community. If hockey was soccer and it was all the same people I would still play it. It's not necessarily hockey itself, it's the community within hockey that is probably the main reason I play it.

I love being fit, I love being healthy, I love running until I make myself sick. Being able to push myself is probably what I thrive on and then the community behind it. It is a lot of hard work but you don't think it's hard work if you're enjoying it."

What other sports were you interested in growing up?

MP: "I did a bit of everything…tennis, athletics, I gave everything a crack. But because my dad and my sister were playing hockey, it became easier for us to go to the same place and then I found a really great group of friends playing hockey…and the rest is history. It also kept me out of mischief as I grew up."

Having a father and an older sister who played, did they provide a lot of guidance or feedback as you progressed through the ranks?

MP: "My sister and I were at the Victorian Institute of Sport (VIS) together. There were always competitions between the two of us in the gym about who could lift the most weights and we used to regularly get paired against each other so it was always a battle between the two of us.

When I think about my dad's help, my parents' philosophy is that you learn to stand on your own two feet. But if you ask for advice they're willing to give it. Because dad understood hockey and knew the game, often after a game I would ask him what he thought. We would sit in the car and let it fog up because it's Melbourne and it's freezing, and we would draw little diagrams on the windscreen. I have always been a better visual learner."

What were you up to when you found out you were in the squad?

MP: "I was working. Goodas (Paul Gaudoin) called and told me that I'd made it and I didn't believe him. I didn't tell anyone until except my dad until the official email went out because it didn't seem real that I had been picked because I have been playing hockey for so long."

What setbacks have you had to overcome to get to this point?

MP: "I started at VIS when I was 13. I suffered a lot of injuries between the ages of 18-22. I had 16 injuries in four years…broke my arm, broke my foot, had a growth on my ACL, broke my nose three times, broke my thumb. I went through a period where I barely trained and just played games.

This probably built my character and made me contemplate on why do I actually play hockey…because it's fun, because I need someone else's attention? Going through all of that made me realise that I play hockey because I love it and because it's fun. I worked out that even if I was never going to play for Australia, I loved where I got to and what I was doing, so I think that's why I've played for so long because I worked out that I'm not doing it for someone else, I'm doing it for myself and because I love it. That's probably what got me through."

Considering everything you've been through, what does it mean to you to now be able to say you are in the Hockeyroos squad?

MP: "I don't think it has really sunk in and won't sink in until I get to Perth. I look at it as a blessing and an opportunity. It's awesome that I've got an opportunity to train and play at the next level. It's really special and a privilege and an honour to train with the girls and if I get the opportunity to represent my country it will be a whole other thing. I'm just super grateful and can't wait for the next chapter."

It's going to be an exciting chapter. You moved to Brisbane from Melbourne in 2017. Do you think it made an impact on your hockey?

MP: "Victoria and Queensland have different styles of playing and coaching. Each state has their own unique structure and style. In terms of where my body was at with injury, I think Bodders (Lee Bodimeade) gave me a lot of confidence to back myself and my ability. He's a big believer in trying things and giving everything a crack and you will learn how far you can push the boundaries. For instance with the ball to advantage, you've got to try it a few times to work out how far is too far and how far is not far enough and I think that's what I learnt coming to Queensland. It opened up another style of hockey for me and understanding of the game."

Were there any sporting figures you admired growing up?

MP: "I really admire Stacia Strain (VIS Head Coach of the Women's Hockey Program) because she taught me how important it is to be a good person and a good athlete. I really admire that about her and she drilled that into me from day dot."

What were your expectations heading to the selection camp?

MP: "I don't think I had any specific ones. I just went there and tried to make it fun because for me hockey is a confidence game. I think it was awesome starting in the quarantine house with nine of the other girls because it meant we really built relationships within the group."

So it was like a Big Brother house?

MP: "Literally. I honestly thought it benefited us because when you come over on a Visiting Athlete Agreement you feel like an outsider. But because we were forced to hang out together and forced to socialise, it meant that we developed good relationships. And because we trained together we developed an understanding of where to pass the ball for that person, so I think it really strengthened the bond between everyone who did quarantine and also built the understanding between us when we trained."

Would it be accurate to say that you think a lot about the technical and tactical side of the game?

MP: "I really like the tactical side of it and at the camp, Madonna Blyth was one of the coaches of our team with Katie Allen, and it was great listening to her because I think she's the same as me. She's very tactical in the way she thinks and being a few steps ahead."

How would you describe yourself as a player and what are your greatest strengths?

MP: "I love providing good talk on the field and the communication side of it. I want to make the girls I'm playing alongside the best that they can be and I think it's our role on the field to make the next person look good. If we are all making the next person look good then we're going to play well. So if I'm communicating with people and setting people up in the right positions then it's probably going to help us to be successful."

Working four days a week and studying part time coupled with your hockey commitments, how do you balance it all?

MP: "It's learning to be organised and structured. I really love what I do so I wouldn't take anything away. It's definitely a juggling act but it's the enjoyment of the whole thing. Once I've finished one thing I think I'm quite good at managing to switch off and concentrate on the next thing."

How excited are you about the year ahead?

MP: "Life is an adventure and you have to get on board. I think about it as a privilege and an honour…I look at it as an incredible opportunity so I'm excited to go across and stretch myself more and see how far I can go."

What are your plans between now and relocating to Perth, and what are you getting up to for Christmas?

MP: "I'm flying to Melbourne on Saturday for Christmas because that's where most of my family is and every year we have a themed Christmas party. This year is surf lifesaving nippers. Our family is massive, there are over 50 of us, so we don't fit in a house. We'll often hire out a hall or an oval.

This year we have hired out a surf lifesaving club and everything is themed. We do flags, we do all of the nippers games and everyone competes against each other and there are teams. We all have a themed meal so we're having a barbeque with sausages and bread, chicken and salad rolls because that's what you'd have at nippers. These festivities normally go for over half the day. Everyone gets fully into it. We have our second cousins come as well and everyone also brings friends along. We've been doing it for 10-15 years. Mum only announces the theme a month before so it's always a surprise."

Hockey Australia media release


---

Graham Reid believes Indian hockey team fit enough to compete internationally

After almost four months of camping, head coach Graham Reid feels the men's hockey team has attained peak fitness.

By Rahul Venkat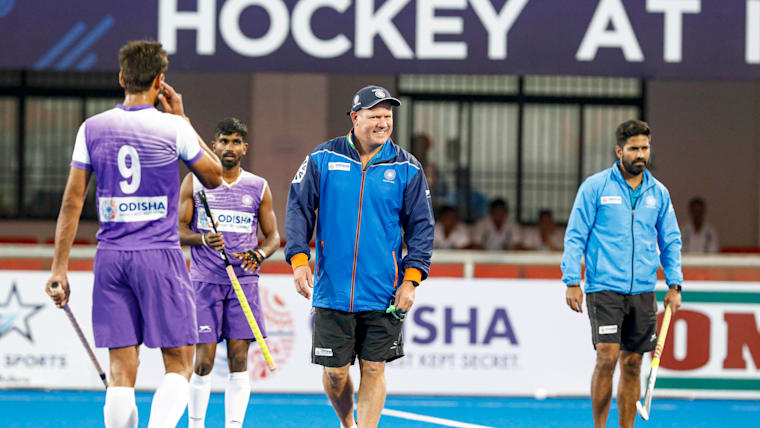 Graham Reid believes Indian hockey team fit enough to compete internationally

Indian hockey men's team head coach Graham Reid feels the side will be adequately equipped to deal with the physical demands of competitive hockey after a long time out of the game.

The Indian hockey team last played a competitive match in February, against Australia in the FIH Pro League, which they won in a penalty shootout.

The season came to a halt after that due to the COVID-19 pandemic and the Indian hockey men's team only began proper training again during the national camp, which began in late August.

After a gruelling four-month stint in a bio-bubble at the Sports Authority of India (SAI) campus in Bengaluru, the players left for their homes last weekend for a break and Graham Reid was satisfied with their progress.

"We have done everything possible to maintain and more recently get the players back to the level they will need to be to compete on the world stage," said Graham Reid.

"Our fitness tests in the strength, weight, speed and muscle components show that we are on target. Our training sessions output data are approaching our February figures. I believe we are close to the level we showcase in our international matches."

The Indian hockey men's team had to abandon plans of a practice tour to the Netherlands a few months back due to fears over COVID after six players, including captain Manpreet Singh, had tested positive. They have since recovered.

The team will also not resume its FIH Pro League until April 2021, when India travel to Argentina if all goes according to plan, but head coach Reid was hopeful of arranging a tour prior to that.

"We have planned for matches from early in the next year. These matches will ideally show us the level we are truly at and the areas that will require work on leading into the Olympic Games," he said.

While Reid was pleased with the team for handling the unique situation of training in a bio-bubble, he also emphasised the importance of taking a break and regroup after a tough training period.

"It is extremely important for them to relax mentally and physically after a very hectic four months. This break will help not just the players but also the coaching staff the opportunity to hit the refresh button and be ready for next year," concluded Reid.

Olympic Channel


---

Hockey Team Managers Appointed for Birmingham 2022




Team Scotland's preparations for the Birmingham 2022 Commonwealth Games have received a boost with the announcement of the Sport Team Managers for Hockey.

Men's Hockey Team Manager, Amy McLeod brings valuable Commonwealth Games experience from Glasgow 2014 where she was the Hockey Competition Coordinator, supporting planning and delivery of both the pre-Games test event and the Games themselves. Her passion for sport has also seen her in support staff roles for both British Cycling and Scottish Rugby, which will stand her in good stead for the multi-sport environment.

Elsie Walker has been Scottish Hockey Women's Team Manager since May 2019, a period which has seen the team place 5th at the 2019 FIH Series Finals in Ireland and secure victory on home soil at the EuroHockey Championship II in Glasgow. Her appointment as Women's Hockey Team Manager for Birmingham 2022 will bring continuity and utilise her experience with the National team and from 12 years as manager of Women's Premiership side Western Wildcats.

Scottish Hockey Head of Performance Andy Tennant said: "We are delighted to have both Elsie and Amy on board for Birmingham. They both bring excellent knowledge and experience from different environments – and we believe they will complement each other well and help deliver the best possible support to our athletes."

Welcoming the individuals to Team Scotland, Elinor Middlemiss, Team Scotland Chef de Mission for Birmingham 2022 said: "The sport team managers for each sport on the Games programme play a vital role, working closely with the General Team Management to create the best possible environment for athletes and staff from each sport to excel at the Games and bringing the sports together as one Team Scotland"

With Cricket also announcing their Team Manager, this concludes the Manager appointments across all 19 sports on the 2022 Commonwealth programme.

Scottish Hockey Union media release


---

UniKL hope to keep titles without foreign help

By Jugjet Singh



UniKL's Faridzul Afiq Mohd celebrate scoring against TNB in their MHL match on Jan 31. -- File Pix

UNIVERSITI Kuala Lumpur (UniKL), treble winners of the Malaysia Hockey League (MHL), will enter uncharted waters next year with a new coach and an all-local outfit.

Arul Selvaraj, after nine seasons with UniKL, is now chief coach of the national men's team.

His replacement at UniKL will be either his long-time assistant Saiful Azhar Afendi or new entry Megat Azrafiq.

Thanks to Covid-19, there will no longer be any foreign players for UniKl to depend on to retain their Charity Shield, League title and TNB Cup.

Arul's parting words to UniKL were: "It was the most difficult decision I had to make after spending eight years with UniKL.

"I'm truly saddened to part ways with a team whose players, both local and foreign, showed great discipline, character and commitment on and off the field in every aspect of the game since I was the coach in 2012."

Saiful said UniKL will bank on three players to control key positions in their attempt to defend their titles.

"It will be difficult but not impossible to defend out treble because not only UniKL, but other teams like THT, are also expected to rely on local players this season.

"So it will be a level playing field and UniKL will be depending on three national players to guard key positions and win matches.

"We have Razie Rahim in defence as well as penalty corners, Marhan Jalil in midfield and Tengku Ahmad Tajuddin in attack."

UniKL have yet to decide on their chief coach and it will be a toss between current national juniors assistant coach Megat and Saiful.

The MHL is scheduled for Jan 14 to Feb 20, depending on approval from the government.

The men's event will see Sabah, Terengganu HT, Universiti Kuala Lumpur, Tenaga Nasional, Maybank, TNB Thunderbolts, Universiti Teknologi Mara and Nur Insafi in action.

In the women's event, Universiti Kuala Lumpur Ladies and Young Tigress will make their debuts while the other teams are PKS Uniten, Police Blue Warriors, Mutiara Impian and Sabah.

New Straits Times


---

Record 800 youngsters turn up for KHA winter hockey camp



Scores of enthusiastic youngsters seen at KHA free winter hockey camp on Tuesday

KARACHI: A record-breaking 800 hundred young boys and girls turned up on the opening day of the 14-day KHA free winter hockey coaching camp at the KHA Sports Complex on Tuesday.

The camp is in accordance with the PHF vision to promote domestic hockey in the country. Legendary Olympians Samiullah and Hanif Khan inaugurated the camp by displaying the old tradition of 'bully' for the youngsters. The young participants showed a lot of enthusiasm and besides Karachi, youngsters from Gilgit, Sadikabad, Mirpurkhas, Dadu and Hub also arrived at the camp.

On the opening day, the camp trainees were divided into five different age groups. Group A has 5 to 8 year old players, Group B has 9 to 12 years old players, Group C holds players from 13 to 16 years, Group D has 17 to 20 years old players and Group E comprises players aged 22 and above.

The KHA have made befitting arrangements to maintain SOP's announced by the government for Covid 19. A number of former Olympians and international players including Samiullah, Hanif Khan, Ahmed Alam, M Shair, Abuzar Umrao, Pervaiz Iqbal, Arif Bhopali, Khalid Paracha and KHA officials Gulfaraz Ahmed, Aijazuddin and Dr Majid were present on the occasion.

The KHA Secretary Haider Hussain said it was a historic day for hockey. "I am amazed to see such a huge response from players a crops the country."

Haider said it was his desire to repay the debt. Now it is our duty to share the burden of the parents by providing free sports gear to all the trainees," he added.

Noted Olympians Samiullah, Hanif Khan and Ahmed Alam said they were delighted to see so many youngsters turning up to improve their skills in the camp after a long time . President KHA Dr Junaid Ali Shah said: "It is unbelievable to see such enormous response to our winter camp and desire to learn the national game."

Dawn


---

Hockey community enjoys online success




As we reflect back on a year that has been overshadowed and overwhelmed by a global pandemic, it is great to see that the hockey community found positives and opportunities even among a horrible situation.

One such bright light throughout the year has been the tremendous success of the FIH Academy online courses and webinars. While the hockey community couldn't meet in person on training courses, workshops or conferences, it took advantage of technology – to a quite astounding level.

Over the year, 2,723 participants representing 79 nations have taken part in at least one online course. Many people have joined a multitude of courses.

All five continental associations have thrown themselves with enthusiasm into the digital world of learning and development, with Europe showing the greatest appetite for learning as 30 per cent of the national associations from Europe (23 nations in total) signed up to courses. Not far behind was Pan America, with 26 per cent and Africa with 21 per cent.

The top six countries in terms of participation across the international community were Great Britain, the USA, South Africa, India, Argentina and Zimbabwe.

The range and breadth of courses was also quite astonishing. To this point, 170 online courses have been delivered, with 180 the final total for the year.

These online courses covered areas such as coaching, umpiring, technical officiating and team management at both Level One and Level Two.

There were also 15 different workshops, covering a range of topics. Took the form of short courses focusing on one area of hockey knowledge and are part of an overall programme of individual professional development.

One aim of the FIH Academy is to increase the skill-set of the hockey workforce at each national association. To further that aim, the NA Development Series was launched. The idea behind the series is to share information and best practice and discuss ideas from one nation to another, while recognising essential differences between continents and countries. The series so far has covered Facilities, Marketing and Communications and Gender Equality.

Another initiative that has really hit the spot with participants is the Young Athlete Academy. Offering a year-long player development programme, the FIH Academy has linked top coaches and players with young athletes to provide a mentoring and support network as the young athletes complete a year-long course covering many aspects of player development.

FIH Academy Manager Andre Oliveira said: "We had always planned to introduce online learning as part of the FIH Academy offering this year, but we had no idea how significant and impactful it would become.

"Our prior focus on recruiting and developing a highly talented workforce of trainers and educators has been fundamental to the success of our programmes. Feedback regarding the quality of method, content and educators has been incredible.

"Together with FIH funded Continental Federation programmes, more than 5000 individuals have accessed online hockey education this year.

"The new FIH Academy Education Framework was ratified by the FIH EB on 3 December 2020. In 2021 we will be initiating a National Association qualifications equivalence project that will aim to inform and support the recognition of qualifications one nation to another. We will continue to offer direct national association support for domestic education pathway development following positive outcomes with five national associations this year.

"We very much hope to return to face-to-face course delivery in 2021 and are currently finalising our provisional programme, but of course, it is clear that online courses are here to stay, and will continue to play a big part in the FIH Academy educational offering."

FIH site


---

Ronnie Screwvala, Abhishek Chaubey announce biopic on hockey legend Major Dhyan Chand

'There couldn't have been a greater underdog story than Dhyan Chand's and I can't wait to bring this film to the audiences,' Ronnie Screwvala said in a statement.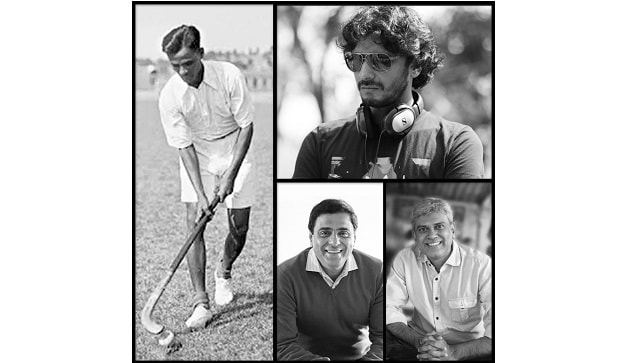 Producer Ronnie Screwvala and director Abhishek Chaubey have reunited for the biopic on hockey legend Major Dhyan Chand. The film will be co-produced by Premnath Rajagopalan. The filmmakers are yet to finalise the cast.

Ronnie Screwvala took to Twitter to post the announcement.

    1500+ goals, 3 Olympic gold medals, and a story of India's pride...

    It gives us immense pleasure to announce our next with #AbhishekChaubey - a biopic on the Hockey Wizard of India- #DHYANCHAND@RSVPMovies @prem_rajgo @pashanjal @realroark #SupratikSen @bluemonkey_film pic.twitter.com/hPbf8wrDVp

    — Ronnie Screwvala (@RonnieScrewvala) December 15, 2020

According to trade analyst Taran Adarsh, the shooting of Dhyan Chand biopic will commence from 2021 and the film is expected to release in 2022.

Screwvala and Chaubey had earlier worked together for 2019 film Sonchiriya that starred Sushant Singh Rajput, Bhumi Pednekar, Manoj Bajpayee, Ranvir Shorey and Ashutosh Rana.

"Dhyan Chand is one of the greatest hockey players in the history of our national sport, and it's a matter of pride to direct his biopic. We had a massive amount of research material in hand, and honestly, every achievement of his life deserves a separate story in itself.

"I am grateful to have a brilliant creative force like Ronnie Screwvala backing the film, and we can't wait to get started next year. Hoping to announce the lead actor soon," Chaubey said in a statement.

Screwvala, who has previously produced films like Rang De Basanti, Swades and Uri: The Surgical Strike, said Chaubey is the best choice to chronicle the greatness of Dhyan Chand's achievements.

"It's an absolute pleasure to collaborate with him again after Sonchiriya. Dhyan Chand is the biggest icon of Indian sports who unfortunately the youth of today don't know much about. There couldn't have been a greater underdog story than Dhyan Chand's and I can't wait to bring this film to the audiences," he added.

Dhyan Chand is regarded as the greatest player in the history of hockey, who earned three Olympic gold medals in 1928 (Amsterdam), 1932 (Los Angeles) and 1936 (Berlin) for India. He was also awarded India's third-highest civilian honour, Padma Bhushan.

Firstpost