All the news for Tuesday 15 December 2020

India men's hockey coach Reid hopes international action resumes in early 2021

After spending nearly 20 weeks at the national camp in SAI South Centre in Bengaluru, the core probables of the Indian men's team left for their respective homes over the weekend.



Graham Reid during a training session at the national camp at Sports Authority of India in Bengaluru.   -  K. Murali Kumar

Indian men's hockey team chief coach Graham Reid is hoping international action resumes in early 2021 after his side's Olympic preparation was hampered by the COVID-19 pandemic.

The Australian said the sooner India gets to play international matches, the better it will be for its build-up to the Tokyo Games, which have been shifted to 2021 due to the global pandemic.

"With the support of Hockey India, we have planned for matches from early next year. These matches will ideally show us the level we are truly at and the areas that will require work on leading into the Olympic Games," Reid said in a statement issued by Hockey India.

After spending nearly 20 weeks at the national camp in SAI South Centre in Bengaluru, the core probables of the Indian men's team left for their respective homes over the weekend.

On target

Reid is satisfied with the progress the Indian players have made over the last four months and said they are close to achieving the pre-COVID levels, in terms of fitness and skill.

"We have done everything possible to maintain and more recently get the players back to the level they will need to compete at the world stage. Our fitness tests in the strength, weight, speed and muscle components show that we are on target.

"Our training sessions output data are approaching our February figures (when the team played FIH Hockey Pro League in Bhubaneswar). I believe, we are close to the level we showcase in our international matches," he said.

Tough mental test

The coach was pleased with the level of commitment and determination shown by players inside the bio-secure environment of the SAI campus.

"Given the extremely difficult circumstances for the last four months, I am pleased with where we are and how the players have conducted themselves in the bio-secure bubble in SAI," said Reid.

"In a normal year, you have four-six weeks in camp and the players get one week off to spend with their friends and family. On the weekends they normally leave the campus and visit the mall or cinema etc.

"However, this year there has been none of that and has been a very tough mental test for all of us. But I am happy with the way players have handled this situation."

Sportstar


---

FIH launches bidding process to host inaugural Nations Cup




Lausanne, Switzerland: The International Hockey Federation (FIH) has launched the bidding process for hosting the FIH Nations Cup which will be played in 2022 for the very first time.

The aim of this new yearly event is to offer a top-level competition to the best-ranked teams not participating in the FIH Hockey Pro League and give the winners the option to be promoted to the FIH Hockey Pro League the next season, precisely. For Men as well as for Women, eight teams will be involved in the FIH Nations Cup, based on the FIH World Rankings of 31 May 2021.

The FIH Nations Cup also marks the start of the promotion-relegation principle for the FIH Hockey Pro League. Indeed, both FIH Nations Cup winners will have the chance to be promoted to the 2023/24 FIH Hockey Pro League (provided they meet the necessary requirements for it).

Since participation in the FIH Nations Cup is conditioned by each team's position in the FIH World Rankings, the bidding process to host the event is only open to the National Associations of the relevant teams. And since the FIH World Rankings may evolve between now and May next year, the bidding dossier has been sent to 10 – instead of 8 – National Associations per gender, as follows:

Men:
Canada (10*); Malaysia (11); France (12); Ireland (13); South Africa (14); Japan (15); Korea (16); Pakistan (17); Austria (20); Egypt (21)

Women:
Spain (7); Ireland (8); India (9); Korea (11); Japan (13); Canada (14); South Africa (16); Italy (17); Chile (18); Russia (19)

*current position in the FIH World Rankings

FIH CEO Thierry Weil said: "The FIH Nations Cup is a welcome addition to our events' portfolio. It will enable to apply the promotion-relegation principle to the FIH Hockey Pro League. Like for most other leagues, this will generate even more excitement to the competition. It will also give other nations who haven't yet had the opportunity to join the Pro League to do so and this is only fair! And it will help grow hockey in further countries."

The deadline for submitting the bids is 31 March 2021.

FIH site


---

Mönchengladbach to host 2023 Euro championships




Mönchengladbach, Germany will host the men's and women's EuroHockey Championships in August 2023, the EHF has confirmed today.

The competition returns to the city having previously played host in 2011 when the German men won gold and their women finished runners-up.

The EHF President, Marijke Fleuren said of their successful bid: "We were very pleased that initially five of the EHF Member Associations decided to enter a bid earlier this year.  

"At the end of the process, the Bid Committee had the hard job of deciding between the Deutscher Hockey Bund (DHB) and the Royal Belgium Hockey Association (KBHB). The criteria for selection were based on Compliance and Obligations, Event Promotion and Presentation, Commercial Aspects and Legacy.  

"Both bids had very strong attributes and we know that either federation would be well able to deliver an excellent event. On this occasion, we are entrusting the DHB and the German hockey community with showcasing our most prestigious event.  
 
"I would like to thank Serge Pilet and his team for their excellent bid, there is no doubt that KBHB has proved that they can host the most marvellous festival of European hockey, as they did in Antwerp in 2019. We know that we will be back in Belgium for many EuroHockey events in the future."   
 
Speaking about the 2023 EuroHockey Championships, Fleuren added "We are very much looking forward to working with our colleagues in the DHB under the leadership of its President Carola Meyer to bring the European hockey family back to the wonderful venue in Mönchengladbach for what we believe will be a truly equally amazing event!"

DHB President Carola Meyer said: "The most beautiful thing for us comes at the end of this difficult year 2020 for the sport. After the inclusion of Special Hockey at the Special Olympics World Games and the awarding of the EuroHockey Indoor Championships 2022 to Hamburg, the fact that we could bring the EuroHockey Championships back to Mönchengladbach after twelve years really tops everything!

"We thank the EHF very much for their trust in us to host this most important European field hockey tournament. I would especially like to thank the state of North Rhine-Westphalia and the city of Mönchengladbach, whose commitment was crucial in the bidding process so that we can now be so happy!"

Janne Müller-Wieland, captain of the German women's national team and co-chair of the EHF's Athletes Committee, summed up the joy of her team: "Having the 2023 EuroHockey Championship in Germany is super because it will then have been 12 years since we had such a top event in Germany.

"The current developments in the team show that we play among the European top – and to be able to do that in front of family and friends means a special incentive and is a great signal for hockey in Germany."

Euro Hockey League media release


---

Lidewij Welten:"2021 will be one big hockey puzzle'




It goes without saying that Lidewij Welten was pleasantly surprised on Tuesday when she heard the news about the resumption of group training and the beckoning restart of the big league . But with the unpredictability of the corona virus in mind, the attacker from Den Bosch and Oranje is still a bit of a blow. "Nothing is self-evident."

If there is one thing Welten has learned in recent months, it is to be flexible. A top athlete likes structure, rhythm and clarity and it is precisely those things that have been under pressure for months due to the erratic corona virus.

'The lack of perspective, that you have nowhere to work towards, is difficult for me,' Welten says."You have to be flexible, because things are constantly changing in these times. Nothing can be taken for granted. The Games in Tokyo remain circled in red on my agenda, but the road to it can still shoot in all directions."

Rhythm is very important

The fact that the big league clubs will most likely be able to resume group training this month, is a very welcome step in the right direction, according to Welten. The 215-time international, who made an ardent plea in mid-October for all sports to continue at top level at all costs , hopes that the cabinet plans will be approved by the Senate and the House of Representatives.

Welten:"It is so important that we as hockey players can start up again. It would be dramatic if we had to wait even longer to train and play matches. And that of course also applies to other athletes. Getting your rhythm now is very important. Otherwise it is very difficult to get into a certain flow . The other day I changed my mind: I did not play a single game for the prizes in all of 2020. I've never experienced that before."



Lidewij Welten fights for the ball in one of the few league matches of 2020, here against Pinoké. Photo: Willem Vernes

Welten was lucky that she – like many of her teammates in Den Bosch – the last two months just was able to train at the Orange Women who had three matches in the FIH Pro League play. As a result, she was less affected by the measures that the cabinet took on October 13: shutting down the big league and only training in groups of four.

"Well, it did hit me," she countered."It is always better to be able to continue to exercise in a team. I have respect for all those hockey players who have tried to make the most of it in groups of four in the past period. I can't wait to be back on the field with the entire group from Den Bosch."

Flexibility remains a requirement

The flexibility of recent months will also be a requirement in the coming period, Welten knows. Because no matter how nice the prospect of a quick resumption of the big league is, it will not be a carefree enterprise.

'I have heard that the intention is to play league games again at the end of January. That is precisely the period when it is normally quite cold. Not all matches will be able to take place during that period. And when it comes to training times, you have to be flexible in this too. Because of the low temperatures, you can't train early in the morning or in the evening."

A restart of the big league in January will put even more pressure on 2021. That year for Welten with European club hockey in the EHL, the remainder of the matches in the FIH Pro League, the European Championship in Amstelveen and the Olympic Games are already over. add.

Welten:"2021 will be one big hockey puzzle. But don't get me wrong: you won't hear me complain. We all want nothing more than to get back to work. If I had to play on Sunday next week, I'll be right there."

Hockey World News


---

Dutch big league coaches fear frost and injuries:"Time is tight'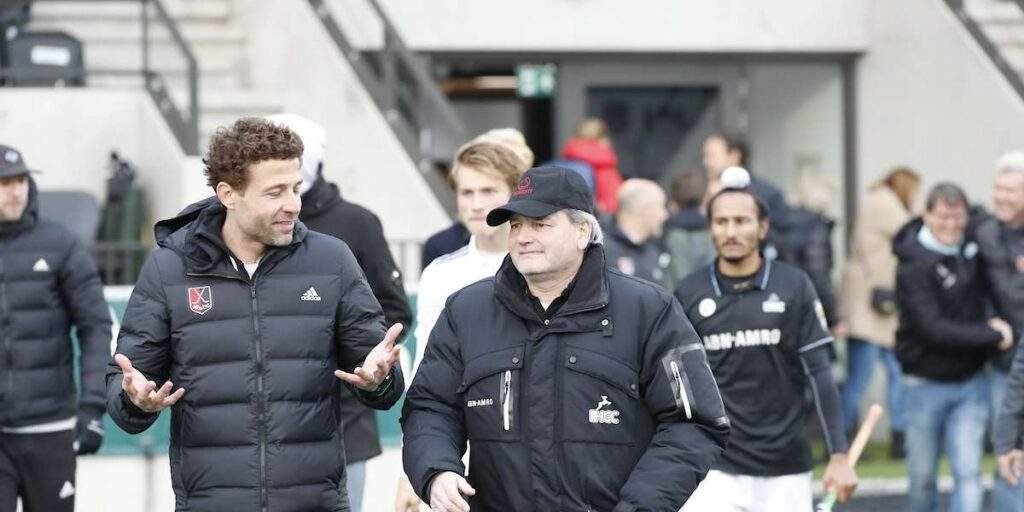 The surprising news that the big league teams will most likely be allowed to resume group training and competition from 17 December has been received with enthusiasm by the top hockey players.

But the coaches are tempering expectations and are sceptical whether league matches will be played in January."To prevent injuries, we have to be able to train for quite a few consecutive weeks.'

Many trainers and coaches of Hoofdklass teams were on the field on Tuesday evening when their phone suddenly kept beeping an hour after Prime Minister Mark Rutte's press conference.

The message on the website of the National Government that 5,000 top Dutch athletes will be allowed to train and play as usual from 17 December was immediately the talk of the town within the Hoofdklasse clubs that fall under this scheme.

A day after that message, Paul van Ass, trainer-coach at HGC, is still content with the news. Yet he also immediately sees an enormous challenge to get his players fit at the start and to keep them intact afterwards."If we can actually start on 17 December and we have the first round of play on 31 January, as is now unofficially said, that will be six weeks of preparation. That may seem like a lot, but physiologically it is far too little. Due to the long time in which we have not been able to train and play normally, we would need at least double the time to really get fit. Those six weeks are just enough to handle competition tax. But then there should not be a week of frost in between, during which we cannot train normally,"says Van Ass.

I predict that the game level will be super variable in the beginning, with many surprising results.
Paul van Ass, coach of HGC

The coach fears injuries and already warns that the hockey fan cannot immediately enjoy top hockey."We're really not going to reach the top level in the big league. For that, we first have to get back into the rhythm. That will take weeks, if not months. I predict that the game level will be super variable in the beginning, with many surprising results. That makes it funny in itself. That is if you are on the right side of the score."

Immediately after the lockdown in October, Van Ass slowed down considerably with his team. Only in recent weeks, he has started training in groups of four players."I don't like that anymore, and it makes little sense if you are not allowed to enter into duels', says the coach, who and his team are in fourth place after the seven games played in the Tulp Dutch Major League.

Two kilos too heavy

Almere is camped at the very bottom with still zero points. That was one of the reasons for Bart van der Wolf, who, together with Arjan Jolie, is in charge in Flevoland, not to slow down despite the training lockdown. Since then, they have been training the squad twice a week on the field ('finishing and running'), twice a week there is fitness training on the program, and in addition, the players individually follow a strength training program."The players don't really like it. But we are not in the luxurious position that a large part of our selection has been able to continue training at Orange, Jong-Oranje or as potential. If we want to get involved, we have to be fit. Otherwise, we start two kilos too heavy and after a quarter already with our tongue on our shoes in the first match,"fears Van der Wolf.

The Almere coach has already completed the training program for the coming weeks."We will start the seventeenth right away and even train on Christmas Eve. Then they have a day off between Christmas and New Year's Eve, but the next group training is already planned for 3 January."



Coaches Bart van der Wolf and Arjan Jolie van Almere.  Photo: Koen Suyk

For the following weeks, the program is, just like the other big league-clubs, as appears from a tour, filled with training sessions and exhibition games. That looks good. In theory then. Each and every one of the coaches fear the practice, in which the frost could make spraying the fields, let alone playing and training, impossible. Robbert-Jan de Vos, trainer of the HGC ladies, says:"We trained in the hall this week. That was a good thing, because it was not safe outside on the field. We now have no idea how that will go in January."

Diverting from water-based fields to sand fields is not an option for the coaches. De Vos:"You do the big league too short with that.'

Uncertainty about the weather complicates planning. As a result, the coaches say in unison; it is very difficult to indicate when the players and players are fit enough to play games responsibly. De Vos:"We cannot immediately train fully. Just like with the preparation in the summer for this season, we have to build up slowly to let the muscles, attachments and especially tendons get used to the load. To prevent injuries, we have to be able to train for weeks on end and play four or five exhibition games."

Foreigners

Many coaches hope that there will be clarity about the game schedule soon so that they can provide clarity to their foreign players, who have almost all returned to their home country due to the lockdown. The gentlemen of HGC train, for example, Maico Casella and Augustin Bugallo in Argentina, Kenta Tanaka in Japan and Devindar Walmiki in India. Van Ass:"They can train better there than here. But as soon as we have clarity about the date, we will bring them here."



South African Ryan Julius is currently still training at 30 degrees in his home country. Photo: Koen Suyk

This also applies to Van der Wolf. From his roster, Jamie Wallace is in Canada, Daniel Berrigo in Chile and Ryan Julius is currently playing hockey at 30 degrees in South Africa."We said,' Notice, when it starts, I want you to come back."

Despite all the reservations and obstacles, Van der Wolf also believes that the sport of hockey should seize this opportunity with both hands. "I think it's great that we get this opportunity and look forward to the first training sessions and matches."

Hockey World News


---

Dar Academy Steals the Show at National Under 16

By Ijaz Chaudhry

27 players from the Dar Hockey academy had figured for seven teams, six departmental and one provincial (Punjab), in Pakistan`s 66th National Hockey Championships, held a few weeks back in Rawalpindi.

 In the recently concluded national under 16 championships in Peshawar, Pakistan`s premier hockey nursery, again had a big representation.

18 boys appeared for four teams, Punjab A, Punjab B, Punjab C and Islamabad.

The academy picks talented players from all over the country but as it is based in Lahore, most of the boys, especially the younger ones, are from the Punjab.

Under 16 lads usually don't move to places far away from home.

Unlike the national championships, there were no departmental sides. Only provincial and the capital Islamabad's teams participated in the under 16 championships.

In the final, Punjab A defeated Punjab C 4-2. Dar Academy boys Bilal Aslam and Ahmad scored a goal apiece for the winners.

Dar Academy Boys at the National Under 16 Championships:

Punjab (A) Seven Players:Faizan Janjua, Ali Shah,Bilal Aslam, Waseem, Hamza,
Arsal & Ahmad
Punjab (B) Eight Players: Haider Manzoor,Kashif Sadique,Kabeer Ahmad,Harris,Waqas Shah,
Nauman, Dawood, Abdul Khaliq
Punjab (C) Two Players: Ali Ansar,Hassan Ali Cheema
Islamabad: Sharjeel

Ijaz Chaudhry writes on hockey & other sports. For more about him & his work, visit http://www.sportscorrespondent.info

Fieldhockey.com


---

Its Racketlon for Mervyn Fernandis after sparkling hockey journey

Another of our effort to bring life and times of Indian hockey players, notably the former aces, to the forefront and also to the knowledge of GenNext – Editor

By NANDAKUMAR MARAR




Badminton was the fitness routine in monsoon months for Mervyn Fernandis in a distinguished hockey career. A World Cupper, both Junior ad Senior category, with three Olympic and many international tournament appearances, he turned to tennis after a retirement from competitive hockey.



Olymic goldie Mervyn Fernandis

"I realised the need for some sort of physical activity to maintain fitness since I was not going to play hockey regularly after Seoul Olympic Games 1988," said the ex-India forward. "I had knee issues and ACL (Anterior Cruciate Ligament), so these two activities kept me in condition for hockey and helped me remain involved in sport afterwards."

Racketlon is his latest passion (four sports played back-to-back and cumulative scores determining match result, starting with table tennis, badminton, squash and tennis in that order). Mervyn plays doubles in age group events, same for tennis where he competes in tournaments across India in the 60+ veteran category.

"Singles events are tiring. I preferred doubles so that playing sport remains a pleasure." Rafiq Khotu was his doubles partner in the city, M Suresh teamed up for all-India tournaments.

A top-class inside forward in hockey, reputed for body swerves, game vision and instinctive passing, he wore the national colours at the Junior World Cup Hockey in Versailles, the Olympic Games at Moscow, the World Cup in Bombay, two Olympic Games in Los Angeles and Seoul respectively. His career also included match-winning performers for Indian Airlines in domestic hockey tournaments and National Hockey Championships. The combative edge comes out in tennis doubles, winning veteran categories in Nagpur, Pune and Hyderabad with different partners.



Ace triple Olympian

Mervyn enjoys discussing how badminton in the junior days helped him at hockey growing up. "Hockey on grass in those days was not possible in the four monsoon months in Mumbai, so I played badminton. If you look closely, the reflexes, movements and co-ordination necessary for badminton are similar to the qualities needed in hockey. I picked up the basics under Francis Mascarenhas at the Ordnance Factory Ambarnath club where I grew up." Training and tournament play in hockey to reach world levels made him aware of what his body was capable of and in turn helped him get better at tennis".

The Arjuna awardee in hockey and member of the 1980 Moscow Olympics champion squad said: "When I planned to retire after Seoul, hockey fitness was already there. I felt tennis is easier to adapt, especially doubles. You don't need the fitness demanded to play hockey. The biggest advantage from hockey was anticipation on the tennis court. It came easy to me to guess which shot my opponent is going to play, down-the-line or cross-court   just by glancing across the net. Reaching the ball, hitting the angles also came easily due to conditioning developed over years on the hockey pitch."



Mervyn with partner Rafiq Khotu (r). Rafiq Khotu was his doubles partner in the city, M Suresh teamed up for all-India tournaments

He got a chance to take a swing first time at the Indian Airlines Sports Club, Kalina, on tennis courts made using cow-dung. "I purchased my first racquet, began hitting the ball against the walls, such was my interest." The facility has been renovated and a hard court is the normal surface for competitions across the city and beyond. Hyderabad was his first veterans' tennis tournament outside Mumbai. "I was working in Hyderabad for IA (officiating as Deputy General Manager and retired as Principal of the Flight Training School there)."

Nagpur, Pune, Goa have been other places he travelled to, chasing down the ball and following his tennis passion. "The credit for me getting into tournaments goes to Ajay Lakhotia from Goregaon SC. He invited me to a private club event in Mumbai and encouraged me to enter events outside the city. I realised that playing in open tournaments was possible," said the ex-hockey international, who started in 55+ age group and now plays in 60+ category.



Mervyn is entangled in an engaging contest against Pakistan in an intense test series in the mid 80s

Alongside hockey, he continued following other sports. "I am a fan of Prakash Padukone and Roger Federer is my favourite tennis player. There were no videos in the 70s during my hockey days, we followed our badminton players' progress in the newspapers. India hockey camps at NIS Patiala helped us develop friendships with the badminton players camping there. National table tennis coach (T P S) Puri knew I was interested and permitted me to hit on the courts. During the 1982 Asian Games, hockey and badminton players were together."

The tennis Grand Slams televised live kept him in touch with the sports, alongside his hockey preparations. "We used to watch the Wimbledon finals late into the night. Watching tennis live happened
last year at the Australian Open. I was present in Melbourne on a personal visit, enjoyed the matches as a fan."

The World Cupper and Olympian also caught up with tennis ace Leander Paes there. "He is close to the Indian hockey family (dad Dr Vece Paes was a member of the bronze winning men's hockey squad at 1972 Munich Olympics) and playing men doubles. It was a happy meeting with another Olympic achiever (1992 Atlanta Olympics men's tennis singles bronze)."




The badminton, tennis enthusiast is passionate talking hockey and what made him take up the sport in Ambarnath (outside Mumbai city) representing Ordnance Factory Ambarnath (OFA). "My dad (the late Joe Fernandis) was my mentor, my inspiration. In the olden days, putting the rival player off-balance was a valued skill. I learnt watching my father to hoodwink rivals".

"Another aspect of hockey which I trained for was deceptive passing, your opponent has no idea of the direction you will hit the pass.  In whatever sport you play, deception is useful," he said, adding: "In tennis when a rally is on, I employ the drop shot to catch rivals by surprise. It is tough for players on the baseline to change direction and reach the drop, in time for a return. Hockey is helping me here again."

The Willingdon Catholic Gymkhana Racketlon this month is next in line. "Squash is the toughest among the four disciplines which make up a match. Table tennis I am familiar with, badminton I am training for and tennis I enjoy," said the former forward, whose tricky moves and passing kept hockey fans on the edge of their seats once upon a time. "It may sound funny, like hockey I still get sleepless nights before a match visualising about my strategy on the tennis court.  Youtube training videos helps me get better in serving, especially on the second serve. You never stop learning in sport."

Stick2Hockey.com


---

Hall of Fame - Kenneth Wark




A triple Olympian who competed at three World Cups across an international playing career that spanned over a decade, Ken Wark will go down as one of Australia's greatest ever defenders.

The 269th player capped for Australia, Ken made his Kookaburras debut on 2 February 1985 against New Zealand in Melbourne, the same year he married his wife Kerrie.

Ken is renowned for his speed, long reach and fierce determination in coming up against some of the world's best forwards of the time.

In his first World Cup appearance in London in 1986, Ken was a member of the Gold Medal team that defeated England in a memorable final at Wilsden. Then in front of massive crowds at the Lahore Stadium in Pakistan in 1990, Ken was a key defender alongside Michael York in the team that won a bronze medal and another at Sydney in 1994.

The Wark – York combination at the back was a feature of Australian teams for eight years with Ken holding down the key right fullback position. His fierce battles with Pakistan's champion forward Shabaz are legendary in hockey circles.

Ken played in every Champions Trophy between 1986 and 1995 except for 1993, when he was injured, winning a gold Medal in 1990 and silver medal in 1991.

He called time on his career after the 1996 Olympics where the Kookaburras won bronze. Overall, Ken played 214 games for Australia and scored 5 goals.

Ken's induction into the Hockey Australia Hall of Fame was ratified in 2016.

From those in the know…
"Ken joined the AIS in its inaugural year in 1984 and made an immediate impact with his great speed, fierce tacking and huge desire to win. Australian selectors and coaches were on immediate notice that Ken was here to play for Australia and for a long time. Over the next decade, including three Olympics Ken established himself as one of the great Australian fullbacks, and who could forget his battles against 'the great one' Shahbaz Ahmed. Ken was very coachable, had a wonderful work ethic and a willingness to be a better hockey player." Richard Aggiss (former Australian Coach)

Hockey Timeline
Player
Kookaburras career 1985-1996
1986 World Cup in London (Gold Medal)
1988 Seoul Olympics
1990 World Cup in Lahore (Bronze Medal)
1992 Barcelona Olympics (Silver Medal)
1994 World Cup in Sydney (Bronze Medal)
1996 Atlanta Olympics (Bronze Medal)
Competed at every Champions Trophy between 1986 and 1995 except for 1993, when he was injured.

Hockey Australia media release


---

Robin McLaren Steps Down from Chair of Scottish Hockey

I hope you, family and friends are well.

In December 2019 I volunteered to take on the role of interim-Chair of Scottish Hockey when Scott Baird resigned. The plan was to stay in post for three months until a new Chair was head hunted and appointed, and step down as a Director of Scottish Hockey. Then COVID-19 arrived, and I decided to remain in position to lead Scottish Hockey through these difficult times and ensure business continuity. It was not the appropriate time for a new Chair to parachute into an incredibly challenging position.

The last nine months have been traumatic for us all and compounded by minimal hockey being played. I would like to thank Scottish Hockey staff for their excellent support of clubs and members through these difficult times. The impact of COVID-19 to the sport was further impacted by a small number of members who, driven by concerns about governance, caused a disruption to the management of the sport through a number of legal challenges to the Directors of Scottish Hockey. This caused significant stress to all concerned, reduced the ability of the Board of Directors to openly communicate with members, necessitated the use of lawyers and seriously distracted the Board of Directors and staff from their mission of managing hockey. Hopefully, these concerns, some of which were unfounded, have disappeared, and we can now move on.

A number of members have contacted me over a range of issues about how hockey is being governed, managed and delivered. I decided to initiate a membership engagement project to listen to concerns and proposals for change from across our clubs and members. Independent consultants have now been appointed to implement the project and you will be hearing from them early in the new year. Please take this opportunity to state your feelings about Scottish Hockey and make proposals about how it can be improved for all. Responses to the feedback gathered from members will be presented at the next AGM in June 2021. This will allow Scottish Hockey to improve how our sport is run and hopefully start a new era of a more inclusive and transparent approach to managing hockey.

I am pleased to announce that Martin Shepherdson (Grange HC) has agreed to be the next Chair of Scottish Hockey and will take up position on the 15th December 2020. Martin has a great depth of experience in playing and managing hockey at all levels and brings highly relevant business skills from his career to oversee the Scottish Hockey strategy and business. He is very well respected across the hockey family and I wish him every success as Chair. The sport is in good hands.

It has been a privilege to serve as a Director of Scottish Hockey over the past eight years. I have really enjoyed being part of the team that has transformed Scottish Hockey into a vibrant sport with over 13,000 members. I wish you all success in continuing this journey.

Have a great Christmas and even better New Year.

Take care.

Robin McLaren

Chair Scottish Hockey

Message from Martin Shepherdson

Firstly I would like to thank Robin, on behalf of all members of Scottish Hockey for his dedicated service to the sport. Robin has been on the Board for 8 years and has helped drive and grow the sport in Scotland. We wish him well in his hockey retirement.

Secondly, as Robin has stated, we have been through a very difficult period. Obviously the global pandemic has hit us hard and led to a difficult period, when decisions have had to made quickly, and with no template for decision making. I hope that we are through the worst of that period and that I and my fellow directors and board members can start to move forward. We continue to work hard with the Scottish Hockey staff behind the scenes on issues around governance and finance, and of course league and competition structures.

I look forward to working with all the members and am happy to hear from anyone in the Scottish Hockey family. Please contact me with your ideas, comments and concerns.

Scottish Hockey Union media release