All the news for Tuesday 12 October 2020

MIHL scuppered by Covid-19

By Jugjet Singh



Malaysia did well with a gold (men) and bronze (women) when indoor hockey was introduced in the Sea Games at the 2017 Kuala Lumpur edition. - NSTP file pic

THE Malaysia Indoor Hockey League (MIHL), which was supposed to make a grand entrance on Oct 24, has been postponed due to the worrying rise of Covid-19 cases in the country.

"The Malaysian Hockey Confederation (MHC) received a letter from Universiti Pendidikan Sultan Idris (UPSI) — the venue for the MIHL — stating that the Higher Education Ministry has halted all big scale sporting events at universities.

"And so, we had no choice but to postpone the MIHL as we cannot use UPSI's three international standard indoor pitches at the moment," said MHC indoor hockey committee chairman Shurizan Mansor.

The committee held an online meeting on Saturday and concluded that it would be best to postpone the event to another date, which will be announced later.

International standard indoor facilities in Malaysia are scarce as the sport is not as popular as field hockey.

"UPSI was chosen as the venue as it has the facilities. However, they are bound by decisions by the Higher Education Ministry.

"We had also received an entry from Sabah, which is now a Covid-19 hotspot. It would have been impossible for the team to travel and compete in the MIHL if it was held now.

"After considering the various factors, including health and safety of players, we had to make this downhearted decision," Shurizan added.

Malaysia did well with a gold (men) and bronze (women) when indoor hockey was introduced in the Sea Games at the 2017 Kuala Lumpur edition.

In last year's Philippines edition, Malaysia returned with gold medals from both events.

In terms of development and facilities, regional neighbours Thailand and Indonesia are decades ahead of Malaysia and are among the best in Asia.

However, the MHC hope to churn out quality players from the MIHL in the hope of attaining success at the Asian level.

Last year, Malaysia were bronze medallists in the men's competition behind champions Iran and Kazakhstan at the Asia Cup in Chonburi, Thailand.

The women's team finished fourth behind winners Kazakhstan, Thailand and Uzbekistan.

The MIHL, when it takes place, will be used to select trainees for next year's Asian Indoor World Cup qualifiers.

New Straits Times


---

Hockeyroos icon Jodie Kenny announces retirement




One of the most popular and decorated Hockeyroos of the past decade has played her final match for her country, with Jodie Kenny retiring from international hockey.

After months of deliberation following the 12 month postponement of the Tokyo Olympics, the 33 year old decided to call time on a career that began in 2011 and leaves her eighth on the all-time list for Hockeyroos matches played, having competed 235 times for Australia's national women's hockey team. She also scored 111 goals for her country – only Alyson Annan (166) and Katrina Powell (148 goals) have scored more.

Kenny, who was currently one of the Hockeyroos' three co-captains, had planned for Tokyo 2020 to be her international swansong, but the impact of COVID has led her to announce a premature sign off.

After becoming a mother in 2017, Kenny has spent the past three years residing in her hometown of Brisbane away from the centralised Hockeyroos program in Perth.

Kenny says the uncertainty of the global pandemic, coupled with the commitment required to compete at an Olympics, plus motherhood and other areas of her life taking precedence brought her to the tough decision that the time was right to move on.

"Making this decision to retire was a mix of everything. Emotions, motivation and uncertainty around what next year will look like with COVID and the extra commitments around travel and quarantine periods," said Kenny.

"My heart was still wanting to go on and play but my head just wasn't anymore. I wanted to leave on a high and not keep dragging myself to training if I didn't have the motivation that's required and my energy being directed elsewhere."

"I have been with the Hockeyroos for ten years so it has been a huge part of my life. I'm so passionate about it and I still am, but I just can't give everything I need to it anymore."

"I have missed a lot of things from being away with the Hockeyroos but I no longer want to miss those times and that's when I knew that my priorities were shifting towards having more family time and another child. These things were overpowering everything else."




The dual Olympian, who was vying to compete at her third Games and claim her first Olympic medal, admits the struggle coming to grips with Tokyo 2020 being pushed back ultimately forced her to choose family ahead of going through another year of preparation.

"Missing the Olympics is a huge disappointment. That is probably what took me six months to make this decision," said Kenny.

"I had to get over that disappointment and get to the point where I could actually see what I have achieved.

"Going to an Olympics and winning a medal would have been the pinnacle and has been my dream the whole time. For that to be taken away in such random circumstances…it has been such a crazy, emotional year. I'm just trying to take all of the positives out of it."

"I really wanted to get to Tokyo and I tried physically and emotionally to get myself into the head space to continue. But the Olympics is still a long way away and it's not just any lead up, it's an Olympic campaign and it's extremely intense. You don't know until you've been through one what it actually takes and you've got to be one hundred per cent in it and I couldn't give that anymore."

Current Hockeyroos Coach Paul Gaudoin, who has worked with Kenny since 2017, paid credit to her ability to stay at the top of her game whilst living away from the High Performance base in Perth.

"Jodie Kenny is a supreme athlete…someone who lived and breathed green and gold, wanted to represent her country, play to the best of her ability and leave no stone unturned," said Gaudoin.

"My experiences with her over the past four years began after she finished in Rio and gave birth to her son. She was keen to come back and she came out and played just under 12 months later and was one of our best players against Spain in January 2018.

"She walked straight back in and just had that fire in her eyes to want to be the best and to win and be competitive. That is something that has been really important for our group…her leadership in that area is something she always brought with her.

"If Jodie commits she commits a hundred per cent. The challenges she had with her life, to be able to still play so well for those years post Rio, being based in Brisbane away from the centralised environment, it is testament to someone who wanted to be the best and do everything right for her family and the national team. In my opinion she epitomises what a Hockeyroo is."

"Her biggest asset is arguably her mental toughness. She has an uncompromising approach of wanting to win every time she steps out onto the field. That's the legacy that she leaves for the Hockeyroos for years to come."




Throughout her career, Kenny endeared herself through performing in big moments on big stages. She scored Australia's last-gasp equaliser in the 2014 Commonwealth Games gold medal match which the Hockeyroos went on to win in a shootout, while at the 2018 World Cup quarter finals she was blatantly felled by the Argentinean goalkeeper during the shootout which inspired and spurred on the Hockeyroos to prevail.

Hockey Australia High Performance Director Toni Cumpston believes these qualities and the elite standard Kenny managed to reach after becoming a mother are what stands her apart.

"Jodie's contribution at set piece plays, whether it be penalty corners, shootouts…when it came to those high-pressure situations you could count on her," said Cumpston.

"Her longevity and professionalism over a decade, including the ability to have a baby and come back and do what she has done, is not only inspirational for hockey people but inspirational for sportswomen everywhere.

"It is testament to her as a mum and as an athlete and her professionalism that she has been able to do that."

The FIH Pro League encounter against Argentina in Perth on 7 March 2020 will go down as Kenny's final Hockeyroos appearance in what was the last time Australia's national teams played due to the COVID outbreak.

The Jodie Kenny File
DOB: 18 August 1987
Place of Birth: Wamuran, Queensland
Position: Defender
Playing Number: 7
Hockeyroos appearances (goals): 235 (111)
Hockeyroos Cap Number: 449
Hockeyroos Debut: 9 February 2011 v Germany

Team Honours/Awards
2014 Commonwealth Games Gold Medal
2014 World Cup Silver Medal
2014 Champions Trophy Silver Medal
2018 Commonwealth Games Silver Medal
2018 Champions Trophy Silver Medal
2019 FIH Pro League Silver medal

Personal Honours/Awards
Hockeyroos Leading Goal Scorer 2011, 2014, 2015, 2018
Hockeyroos Player of the Year 2015, 2016, 2018

Tournament History
Olympic Games 2012, 2016
Commonwealth Games 2014, 2018
World Cup 2014, 2018
World League 2013, 2015
Champions Trophy 2011, 2014, 2016, 2018
Oceania Cup 2011, 2013, 2015, 2019
FIH Pro League 2019, 2020

Instagram: @JodieKenny Twitter: @JodieKenny7

Other information:
*Third all-time Hockeyroos leading goal scorer.
*Hero growing up was Olympic gold medallist Angie Lambert (nee Skirving).
*With five siblings, Kenny grew up in a hockey crazy family, spending countless hours playing hockey in the backyard and every Saturday at the local hockey fields.
*Was on the brink of quitting the game 18 months before her first Olympics at London 2012. She had been in the development squad for three years but hadn't been able to crack into the Hockeyroos squad despite scoring a hat-trick in the Australian Hockey League Grand Final. Ready to pull the pin, there was a change of coaching staff and she made the team. This was the defining moment of her career.
*She was the top scorer at the 2014 and 2018 Commonwealth Games.
*Returned to the Hockeyroos squad in 2018 after time away following the birth of her son Harrison.
*Currently studying a Bachelor of Primary Education with HPE specialisation at the University of Southern Queensland.

Hockey Australia media release


---

Jodie Kenny Q&A




The name Jodie Kenny will always be synonymous with not only the Hockeyroos but Australian hockey.

Like all sporting stories, Kenny's career has seen her ride highs and lows, but the one underlying constant through it all was her commitment and excitement to represent her country, her will to win and her love of hockey.

In her 235 appearances for the Hockeyroos, her value and importance on the field was equally as significant as her impact off it. An outstanding sweeper, current Hockeyroos Coach Paul Gaudoin provided a fitting summation of Kenny's on field prowess.

"Jodie's ability to intercept, make great tackles and direct the play…she was a strong voice in the defensive area but also showed her ability to score penalty corners. She was one of the best in the world and was a go to person for us because of her ability to score."

Kenny scored 111 goals for her country, the second highest of all time. Now, as the 33 year old mother calls time on her international career, hear from the woman herself in this special Q&A as she looks back at what has been one of the toughest decisions of her life and why it was time to call it a day.

How tough was it to tell your Hockeyroos teammates of your decision to retire?

JK: "I practised what I was going to say so many times during the day because I thought I would get in there and be a blubbering mess. But it was fine and I said everything I wanted to say. It wasn't until Goodas (Paul Gaudoin) said, 'you're always going to be a Hockeyroo' and then I lost it. I have been processing a lot of the hard emotions for months so there is a relief around it all now which is nice and just being able to go through the process of looking back at what I have done."

What ultimately brought you to this decision?

JK: "I think it was a mix of everything…emotions, motivation, even the uncertainty of next year. The way WA is at the moment with its border closures, it means it would have been an extended trip to Perth for the super camp in November (Kenny resides in Brisbane). It turns into a month long visit, so if the WA borders don't open up then every time I go to Perth it will have to be for an extended amount of time. There is still so much uncertainty about what happens next year with COVID and I was seeing if my heart was still in wanting to go on and play but my head just wasn't anymore. I wanted to leave on a high and not keep dragging myself to training if I didn't have the motivation that's required and with my energy directed elsewhere."

Is there an element of disappointment around not getting to finish the way you would have liked to by competing at a third Olympics?

JK: "It's a huge element of disappointment. That is probably what took me six months to decide. I had to get over that disappointment and then get to the point where I could actually see what I have achieved. Going to an Olympics and winning a medal would have been the pinnacle and has been my dream the whole time. For that to be taken away in such random circumstances, it has been such a crazy, emotional year. I'm just trying to take all of the positives out of it."

How strong was that temptation to compete at the Tokyo Olympics next year?

JK: "I really wanted to get there and I tried physically and emotionally to get myself into the head space to continue. But the Olympics is still a long way away and it's not just any lead up, it's an Olympic campaign and it's extremely intense. You don't know until you've been through one what it actually takes and you've got to be one hundred per cent in it and I couldn't give that anymore. Harrison (Kenny's son) goes to kindy next year and I didn't want to miss supporting him through that transition. I have missed a lot from being away with the Hockeyroos and they're sacrifices that you make but I no longer want to miss those times and that's when I knew that my priorities were shifting towards having more family time and looking at the possibility of having another child. That was overpowering everything else and I can now sit back and watch the Hockeyroos girls get the job done knowing that I played a role in getting there."

What have been your overriding emotions since you made your decision to retire?

JK: "I feel very relieved and really happy and proud. I've received some really heartfelt messages from the girls that make me tear up every time I read them so I've felt a bit overwhelmed. I didn't understand the impact that I had so the last couple of days have been really special."

The fact that hockey and the Hockeyroos have been such a big part of your life for such a long time, will it take a while to sink in?

JK: "I have been with the Hockeyroos for ten years so it has been a huge part of my life. I'm so passionate about it, and I still am, so I'm definitely going to be one of those crazy followers. I've felt the sadness and probably have a bit more of that to go so it will take me a couple of months to really digest and take it all in. The passion for the sport and the team is still there, I just can't give everything that you need to anymore."

What are going to miss the most?

JK: "I think being around the girls and the environment…and also that competitiveness. I'm an extremely competitive person, so having that outlet to express that and perform and have that challenge of playing international hockey was incredible. So I will need to try and find other ways to fulfil that. But I'll miss being part of something really special and travelling around the world playing a really fun sport with your mates – you can't get better than that."




You have had and you leave an amazing impact on the Hockeyroos. Has there been a moment that stands out?

JK: "I would probably have to say the Commonwealth Games in 2014. Obviously because of the result and how we won was incredible, but it was the tournament as well. We played so well and beat teams so convincingly and the relationships in the team, I was just so close to everyone at that tournament, so that particular time in my career is a huge standout for me."

Not that you play this game for individual accolades, but what does it mean to finish your career eighth on the Hockeyroos all-time appearance list and as the third highest goal scorer for your country?

JK: "Am I third? Wow! I didn't know that so that's super special. Obviously you don't play for those individual things but I'm really proud of everything I've achieved. When I look back at it, it was something really special and I don't remember those individual things but it emphasises it even more of how proud I am in what I have achieved in the sport."

Hockey Australia media release


---

Hockey player Surender Kumar aiming to regain full fitness after recovering from COVID-19

Surender was among six hockey players, including skipper Manpreet Singh, who had tested positive for the deadly virus upon their return to the national camp in Bengaluru in August after a month's break.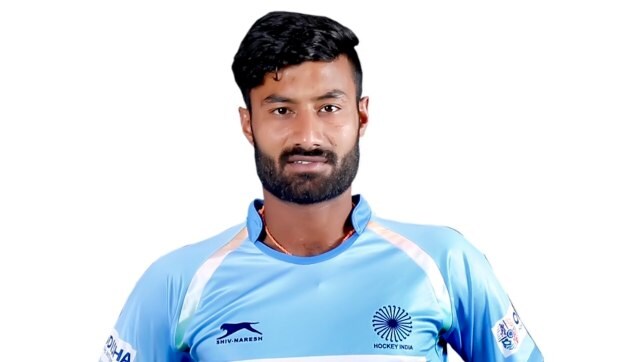 File image of Indian hockey player Surender Kumar. Image: Hockey India

Indian men's hockey team defender Surender Kumar said it was mentally challenging to go through the recovery phase after being infected with COVID-19 but he has fully recovered now and is aiming to return to full fitness as soon as possible.

Surender was among six hockey players, including skipper Manpreet Singh, who had tested positive for the deadly virus upon their return to the national camp in Bengaluru in August after a month's break.

"I would often tell myself that so many people around the globe have battled this virus including top sports people and have come out of it. It was a difficult phase," he said.

"The coaching staff ensured we were in a good space mentally for that entire period of 2-3 weeks where we were in the hospital followed by mandatory isolation," said the defender from Karnal, who played in the 2016 Rio Olympics.

Unlike his other compatriots, who had tested positive and recovered, Surender had developed venous thrombosis, a condition of blood clots in his arm and one of the many complications related to COVID-19 recovery phase.

After completely recovering from the virus, Surender returned to the pitch in mid-September and is now determined to regain his full fitness at the earliest.

"I am happy to be back to regular schedule with the rest of the core group. Initially, chief coach (Graham Reid) would emphasis on taking it slow and not exerting too much even though we would feel no discomfort in pushing ourselves.

"It's now been over three weeks since I have returned to training. I am feeling good and aiming to hit top fitness levels," he said in a Hockey India release.

He thanked Hockey India for taking care of him during this phase.

"I am grateful to Hockey India and SAI for ensuring my recovery is closely monitored. I get my routine check-ups done regularly. We also have a doctor on campus who I can consult in case of any discomfort," he said.

Firstpost


---

Gaining confidence with every session of sports activity, says Hockey player Gurjit Kaur

Gurjit, who has been one of the key members of the Indian team in the last few years, said that she has enjoyed the responsibility of being a drag-flicker.



Indian hockey player Gurjit Kaur (File Photo | PTI)

NEW DELHI: Indian women's hockey team drag-flicker Gurjit Kaur said that the players are gaining confidence with every training session.

The women's hockey side has been steadily getting back to their full form by carrying out sessions of sports activities since August 19, 2020. "It has certainly been great to be back on the pitch, however, we still have to be careful about not pushing too much. All the players are gaining confidence with every session of sports activities which is a great sign for us. It's been a difficult time for all of us and therefore we are very grateful to Hockey India for providing everything we require during this time. From the top-class safety measures to fantastic facilities, Hockey India and SAI have tremendously helped us," said Gurjit Kaur in an official release.

While speaking about the preparations for the Olympics, the drag-flicker said that the Indian team players will have to remember all the right things they did against top teams in the recent past.

"After competing well against top teams last year and winning a big tournament such as the FIH Women's Series Finals, the players in our team have started believing in themselves much more. It will be very important for us to remember all the right things we did against the top teams and build on our game in the upcoming months. We have to peak at the right time for us to perform well at the Olympics," said the 25-year-old.

Gurjit, who has been one of the key members of the Indian team in the last few years, said that she has enjoyed the responsibility of being a drag-flicker.

"I have really enjoyed being the drag-flicker in the Indian team. It's a big responsibility and I have relished it completely. It's important for us to cash in on penalty corners as much as we can, especially against the top teams. I have always tried to better my technique and hone my skill further. Hopefully, I will be able to contribute to the best of my abilities at the Olympics," said Gurjit.

The New Indian Express


---

East Grinstead go top as Surbiton edged

East Grinstead maintained their long unbeaten run thanks to Hannah Cozens

By Rod Gilmour



East Grinstead moved to 19 games unbeaten at weekend  Credit: PETER SMITH

The last time Jason Lee coached a women's team - Great Britain women - Surbiton had won the first of seven successive national titles and East Grinstead were more prominent for its men's successes.

Six years on and East Grinstead are co-leading the Women's Premier Division for the second time this season - not since they were promoted in 2015 have they enjoyed such luxuries - after they scored a first ever win at Surbiton, the champions conceding their first goal of the season in only their second home defeat in two years.

Victory was never a certainty, despite Surbiton missing seasoned GB internationals Giselle Ansley, Emily Defroand and Hannah Martin. The West Sussex side, who had enjoyed the better first half, then had to be stout in defence as Surbiton's long ball tactic caused several problems. However, East Grinstead were indebted to Hannah Cozens' close-range finish as they kept their 19-game unbeaten run intact.

Lee, a former East Grinstead player, seemed to relish the tight battle. "It could have gone either way and it looked like it may end up 0-0 which would have been a fair reflection," said their new coach. "If either team had nicked it they would have said they deserved it as both put so much hard work and quality into the game. Sophie Bray and Laura Unsworth had exceptional days and they showed why they are renowned as great players. It was a real pleasure to be involved in and to watch."

Lee, who also works as a coaching consultant across football, left women's hockey after England spiralled to an 11th-place finish at the 2014 World Cup. "Within months I was working in professional football, and what happened to me happens to them on a monthly basis," he said. "I had a good run, a senior national coach without a break for 12 years, and in many ways it was a chance to refresh. I do reflect that I probably know more now that would have helped me back then."

Lee has since noticed a dynamic shift in the women's game. He said: "Every time a new player group comes through, they come with different skills, abilities and attitudes and they have had a big impact on how hockey is played in this country. The previous generations have been exemplary but the current crop have their own personalities. The ball is in the air, [close] 3D skills are much more than they used to be and to adjust how they want to play is what I have to learn."

Mary Booth, East Grinstead's co-coach, said: "Bringing Jason in has given us a little bit more gravitas as a club and it's paying dividends."

Cozens balance the difference

With penalty corner goals accounting for 25 of the 57 goals scored in the Premier Division this season, composure is always key with more players in the circle. Welsh international Hannah Cozens had this in abundance as East Grinstead went equal top with Loughborough Students. Injecting a 56th-minute corner, the geography teacher mapped out a shot to goal courtesy of a rebound opportunity. Such was the euphoria, they also just managed to hold themselves back from pre-Covid hugs. "When the ball falls to Hannah in the circle she's calm and will take that extra half a second to make sure she's balanced so the ball goes in," said forward Sophie Bray.

East Grinstead head to London again this weekend when they take on Hampstead & Westminster at Lee Valley. Approaching the halfway stage of the first phase of the season, the Sussex outfit are already in decent shape to make the cut as one of the top six teams. "Yes, we have some exceptional players but we come together as one team," said Cozens.



Hannah Cozens, right, scored East Grinstead's winner  Credit: EVA GILBERT

Myers relishes right move

Hockey's modern day rotational game often leaves one player keeping the bench warm throughout - those teams who have the luxury of a No.2 goalkeeper. For much of the last three seasons, Myers had done just that at Holcombe behind Rose Thomas, the Welsh No.1. Yet she still turned down offers from other clubs. "I wanted to play and stay with my friends and enjoy my hockey," she said.

Furthermore, Myers, who works in sports consultancy, was helping out more and more on video analysis by tagging Holcombe's games. That has been sidelined for now thanks to her move to East Grinstead where she has leaked just two goals in the opening four games. "EG have some really talented players particularly attacking wise and as a goalkeeper that's what you want to be training against," she said.

Within hockey, data-minded Myers is also recognised as a co-author of several EuroHockey Championship goalscoring reports. Myers said: "I'm interested in stats as it helps you understand the game. Stats don't lie, without context they're not that useful. It helps to understand the trends of the game and from a player's perspective it helps anticipate what might happen."

But with the move to four quarters, Myers says it's been harder to track trends over time. However, there's no doubt that goalkeeping has seen an upward trajectory thanks to Maddie Hinch's exploits. "There's definitely a lot more now who want to be a goalkeeper rather than just being put in a load of kit," she added. "It's been great to see the enthusiasm from youngsters, who just want to dive around and get in the way of the ball."

Hockey5s comes into focus

After budget cuts had sidelined England's future at indoor events, it seems that there is more clamour for Hockey5s, with the first FIH World Cup planned for 2023.

With future Olympics post-Tokyo likely to be streamlined in both cost and athlete numbers, there are fears over the future of the traditional 11-a-side in the Games' programme. The European Hockey Federation recently announced several inaugural tournaments next summer to determine the first world rankings of the shortened outdoor 5s format. England will participate in the women's and men's events in Poland and Slovenia respectively.

"We felt it was important to be part of it and will continue to evaluate," an England Hockey spokesperson said. "Major hockey nations are all using this as a good opportunity to look at player and coach development opportunities." England Hockey said it also recognised that sport has an opportunity in the small format of the game and, in hockey, was "interested to see how this evolves".

Weekend round-up

Women's Premier Division Results: Swansea 0 Clifton Robinsons 3; Loughborough Students 2 Buckingham 0; University of Birmingham 0 Beeston 0; Surbiton 0 East Grinstead 1; Wimbledon 1 Hampstead & Westminster 3

What's on this weekend: Saturday: Buckingham v Swansea, 12pm; Clifton Robinsons v Holcombe 1.30pm; Loughborough Students v Beeston 2pm; Wimbledon v Uni of Birmingham 2pm Sunday: Hampstead & Westminster v East Grinstead, 12.30pm (Lee Valley) *All times as published by England Hockey

The Telegraph


---

Meredith Sholder's fourth-quarter score propels UNC field hockey past UVa in 2-1 win

By Annie Gibson



First-year midfielder Kiersten Thomassey (35) strikes the ball during the game against Virginia on Monday, Oct. 12th, 2019 at Shelton Stadium. UNC won 2-1. Nour Zarrouk

The North Carolina (4-1, 2-1 ACC) field hockey team managed to pull out its second win against the Virginia Cavaliers (3-3, 2-1 ACC) this season on Monday, continuing the Tar Heels' undefeated streak at home.

What happened?

The Tar Heels were off to a strong start when senior Eva Smolenaars scored the first goal of the game only four minutes in. The rest of the first half had no goals from either team, despite several shots from both sides.

Both teams racked up numerous penalties — UNC with six and UVa with three — giving both teams many shots on goal. Many penalties led to many turnovers, and neither team stayed on the offensive for very long. Senior Bryn Boylan got the ball back into the Tar Heels' possession multiple times in the first half.

The second half got off to a rocky start, and the score remained 1-0 for the majority of it. With two minutes left in the third quarter, UVa first-year Anneloes Knol shot the ball past the goalie to tie the score up, 1-1.

Two minutes into the fourth quarter, junior Erin Matson passed the ball to junior Meredith Sholder, who scored UNC's second and final goal of the game. This was no easy win, as the Tar Heels successfully attempted to hold the ball in the last minute of the game to ensure their victory.

Who stood out?

Smolenaars secured the lead for UNC with her early goal in the first period, while Matson was a key player in the second half, assisting the second goal of the game that was scored by Sholder. Matson also played a key role in gaining possession numerous times for North Carolina.

When was it decided?

Possession went back and forth so quickly, this game wasn't decided until the final seconds. Both teams fought hard for the win, and it was clear throughout the game that this wouldn't be a guaranteed victory for either team. UNC held the ball in the last minute of the game, hitting it out of bounds in the last seven seconds, essentially securing the 2-1 win.

Why does it matter?

The North Carolina field hockey team has known nothing but victory for two years. The Tar Heels faced their first loss since the 2017 season on Oct. 2 to the Louisville Cardinals. What the rest of their season will look like is still a mystery, but the hard fight they put up today shows that they aren't giving up anytime soon.

When do they play next?

UNC will face Syracuse in its fourth conference game of the season at home on Friday at 6 p.m.

The Daily Tar Heel


---

Recipients named for the 2019 Contribution to Coaching Award



Geoff Mcnaughton coaches at Westlake Girls

To continue our recognition of the award winners for the 2019 Hockey New Zealand Annual Awards, today we are highlighting those who have made an impact, particularly in the coaching space.

The Contribution to Coaching award acknowledges the contribution coaches have made across the community, performance and high-performance space. It takes into consideration a coach's demonstration of leadership, continuous learning, understanding of the game, ability to build meaningful relationships and be an effect communicator.

We are excited to announce four recipients of the 2019 Contribution to Coaching Award; Sunjay Ganda (Canterbury Hockey), Dave Ross (Otago Hockey), Geoff McNaughton (North Harbour Hockey) and Angeline Waetford (Northland Hockey).

Angeline Waetford was the Head Coach of the Mark Cromie Motor Group Northland Women winning a silver medal at the 2019 National Hockey League as well as the Springfield Hockey Club Premier Women who took out the grand final for the 2019 season.

2019 would also see Waetford coach the U18 Northland Women's Development team and was heavily involved in the U18 New Zealand Women's Camp.  She was instrumental in leading the Northland NHL Women to a silver medal for the third time. Angeline is never a stranger to helping out, stepping in to coach the Northland U18 Women's Development team when they had no coach.

Angeline has been a phenomenal coach and asset to Northland hockey for an extended period of time.

Dave Ross has been coaching in the Otago region for as long as many of the Otago Hockey Association can remember. There are several Vantage Black Sticks players who grew up with Dave as their coach. In 2019 Dave was the Head Coach of the Kings High School who won their first-ever Rankin Cup defeating Timaru Boys in the final. The Rankin Cup Win defied the odds as Kings High School would defeat several traditional powerhouse hockey schools on their way to the title.

Dave was also the coach of the Southern U21 Men where he guided the side to a Bronze medal at the national championships; this was the best result for the Southern side in several years.

Dave is referred to in the community by those that he coaches as the "Oracle", a highly respected hockey coach who has given an incredible amount of time and effort over a large number of years.

Geoff McNaughton has been coaching at Westlake Girls for eight years now. Initially coaching the 3rd XI side and now developing their 2nd XI team. Geoff has continued to coach in the secondary school even though he no longer has any children at the school.

Geoff has an outstanding philosophy with the team and teaches them the value of playing as a team and not being afraid to make mistakes on the turf.  The Westlake 2nd XI Girls play in the top division at North Harbour and are one of the strong sides despite having to compete against other schools 1st XI teams. McNaughton places a great emphasis on the development and cultural aspects of any of the teams that he is involved in and this has been reflected in the strong basics and team centred approach that the Westlake 2nd XI play with.

Understanding the importance of continuous learning Geoff puts everything he has into his coaching and in 2019 attended three North Harbour coach development opportunities.

A parent from his Westlake Girls team commented, "Geoff puts his heart and soul into our young girls. He sets them up to love the game, respect each other, umpires and organizes, as well as play quality hockey".

Sunjay Ganda is heavily engaged in the Canterbury hockey community, coaching for his club Hornby as well as St Margarets and the Canterbury Senior Men. Not stopping at supporting players, Sunjay also supports the development of other coaches as a Mentor. Furthermore, Sunjay has been instrumental in implementing a coach mentoring programme at St Margaret's working with secondary school-aged kids that are coaching school teams.

Sunjay guided the Canterbury Beavers to the National Senior title in 2019 and was a selector for the 2019 National Hockey League Canterbury sides as well. Sunjay is the head coach of the St Margaret's team which finished 3rd at the 2019 Federation Cup.

Sunjay's ability to relate to athletes and read situations during a game is a strength and his knowledge is an invaluable asset to Canterbury Hockey.

Hockey New Zealand Media release


---

Former Irish Hockey Union President awarded BEM for Voluntary Services to Sport




Hockey Ireland would like to congratulate former Irish Hockey Union President and Ulster Branch IHU Bobby Howard (at the age of 91 years) for being awarded a BEM for Voluntary Services to Sport (Hockey & Golf). Bobby is pictured above in the 60th anniversary year of Lisnagavery Hockey Club, second from the left in the back row.

A club Patron and long time servant of Lisnagarvey Hockey Club, the award recognised Bobby's service to both hockey and golf.

Bobby joined Lisnagarvey HC in Sept 1944 (3 months after 'D Day'!) as a 15 year old and has therefore been a member for a mere 76 years. He first played for the 1st X1 in 1946 and was capped for Ulster in 1948. He captained the 1st X1 and holds 6 Irish Senior Cup Medals. He was in attendance at the club just a few weeks back at the Irish Cup Finals and was doubtlessly delighted to see the current team lift the cup again.

Off the field he has given distinguished service to the Lisnagarvey HC serving on many Committees to include as Club Chairman as well as Club President. He is the only Lisnagarvey Member to have been elected as both President of the Ulster Branch IHU (1978) and subsequently President of the Irish Hockey Union(1989-91).

Bobby was elected as the Lisnagarvey Club Patron a number of years ago and still attends most home matches to support his beloved 'Garvey'.

Bobby's career/service in Golf may not be as widely known within the Ulster Hockey Family, but he is Lisburn Golf Club's longest active playing Member having joined the Club in 1951 all of 69 years ago when it was located on the Longstone. Bobby has served Lisburn Golf Club well in both in a playing capacity (Club teams including Ulster Cup) as well as serving on its Council to include being elected Captain in 1981 & President in 2000-01 and now enjoys the distinguished status of being one of the few Honorary Members. He is still playing around twice per week and is still (at 91) captaining some of the Club's Veteran sides.

Irish Hockey Association media release


---

Saman goes above and beyond for hockey



Photo credit: Asian Hockey Federation

Continuing our articles that celebrate the army of volunteers who ensure that our sport runs smoothly, efficiently and professionally, this is the story of a woman whose love of hockey has transcended playing the game. Not only has the international goalkeeper turned top Technical Official, but Saman Rashid, from Lahore, Pakistan, is also determined that other women will get the opportunity to travel, play and compete.

Saman started playing hockey 20 years ago when she joined a local college. Her natural ability at the game saw her rise through the ranks quickly and, just a year after starting to play the sport seriously, she was selected for her first National Hockey Championship, which took place in Lahore.

In 2004, she was part of the national team that won a medal versus Kazakhstan and two years later, in 2006, she was part of the team that participated in the Asian Games qualifying round in Kuala Lumpur.

Besides her international duties with the Pakistan women's team, Saman played for Punjab in India. It was at the renowned Maharaja Ranjit Singh Hockey Tournament in Amristar, India, that Saman really shone, with her performance at that event earning her the Best Goalkeeper award.

Saman retired from playing hockey in 2010 but her love for the game saw her moving into officiating. Her career as a Technical Official began in 2011. To date, she had been appointed to five tournaments as a Technical Official, including the Youth Olympics qualifying round.




In an interview with the Asia Hockey Federation, Saman said: "Making my country and my parents proud are the biggest motivators for me."

Right now, as the whole world is gripped by the Covid-19 pandemic, Saman is constantly working with different NGOs in her country, trying to help the people who have lost their jobs due to the pandemic or are generally facing a hard time.

She has, in the past, worked with different government schools in Lahore distributing free hockey equipment – balls, sticks, sports clothing and goalkeeping equipment – so the children in the poorest areas can take up the sport.

On top of this charitable work, Saman has sponsored the Rest of Pakistan Team to travel to India for the Surjit Singh Hockey Tournament and has also supported the United Women's Hockey Team to travel to Sri Lanka to participate in the 18th Island Inter Club Women Hockey Tournament in Matale, Sri Lanka in 2017.

In a statement, the AHF says: "Saman is a true asset to the hockey community in her country. It is people like her that embody the true essence of volunteering and should get the recognition she deserves. In the future, she would like to keep working as a technical official as hockey is her true passion."

FIH site


---

Warwick Hockey Club celebrating 100 years

By Lydia Johnson of Warwick Hockey Club




Although Warwick Hockey Club's origins can be traced back to before the Great War, it was 1920 when the club planted its roots into the community here in Warwick and Leamington with the development of a men's section to the Lillington Ladies Hockey Club.

Having used many grounds and facilities, including Leamington High School and Lockheed, 1970 saw the start of a budding relationship with Warwick Sports Club with 20 years of grass hockey and an infamous end of season festival spurring the club further while the ladies represented Warwickshire three times in the Midlands Cup.

In 1992 the two sides amalgamated to form the basis of the club we all know today. It's true, then, that this isn't technically the first centenary members have celebrated, with the Lillington Ladies celebrating theirs in 1997, but it was then that the Lillington name was dropped and the community was officially brought together under one name - Warwick Hockey Club.




It can be easy to overlook our history, especially as a recent new member to the club, but remembering who we are and where we've come from can really help in defining the club we are today. Starting the celebration for our Centenary season during the memorable year that is 2020 has opened our eyes to the sorts of challenges past members have faced before us, whether it's a World War (or two), or simply the uproar that was changing to artificial playing surfaces, Warwick Hockey Club, and its members have stood strong alongside each other, finding solace in the game all those reading this have found also.

Being part of Warwick Hockey Club as it is today, I believe, is more similar to these earlier times than a simple glance may show. Although we now have a thriving men's, ladies, juniors, vets, and mixed side, as well as awards such as a Guinness World Record to boast, the community values are still what bind us to those first men's and ladies teams back in 1920.




As our President mentioned in his address to the club, 'we are a family run club for families, not a super club, with the facilities, experience, and capability to flex our playing abilities and compete at a high standard'. We have the sort of community that invites you in and adopts you into the family regardless of background, age, or hockey ability. It's a community that you very quickly feel at home in and that is why we are still going strong both on and off the pitch.

Whether it's a Saturday, Sunday, or one of our social events, I'm lucky to wear the Warwick emblem and do the club, and those Lillington Ladies, proud.

We can't wait to celebrate in true style once this latest challenge allows, not only as the club we are today, but as a reflection of the community that has built it up and kept it going strong along the way.

Warwick Hockey Club is officially 100 seasons young, and I can't wait to see where the next 100 will take it.

Find out more about the club by clicking HERE.



(photo credit - Lydia Johnson)

England Hockey Board Media release