All the news for Monday 24 September 2020

Atlètic and Junior FC raise the roof in Catalonian championships




Atlètic Terrassa won the men's Catalonian Championship with a shoot-out win in the final over Club Egara with Junior FC succeeding in the women's competition.

For Atlèti, they did so without despite the absence of Marc Sallés while Egara were without four players.

In the first quarter, Atlètic Terrassa had the first major operning with Marc Escudé denied by Quico Cortés and it remained scoreless through the first half.

The breakthrough arrived from Atlèti's first corner in the third quarter when Marc Vizcaíno made it 1-0 with a low push off the top.

Their joy lasted just over a minute as Lluis Mercadé's effort was saved by Marc Calzada but only as far as Xavi Aguilar to tie it up at 1-1.

With no further goals in the final quarter, it progressed to a shoot-out where, ultimately, Joan Tarrés got the winner in a 4-3 outcome.

Sant Cugat's Junior FC won the women's competition with a 2-1 win over Real Club de Polo, taking the crown for the fourth successive year and 11th in total.

Laura Bosch and Berta Serrahima put them two to the good before Isabel Zaldúa made it a lively encounter with three minutes to go, making for an intense run-in.  

** Highlights here: https://www.ccma.cat/esport3/el-junior-es-proclama-campio-de-catalunya-davant-del-rc-polo-1-2/noticia/3046554/

Euro Hockey League media release


---

Beeston complete England Championship double




Beeston completed an England Hockey Championship double as their men claimed the T1 title their women also won last week.

Sam Apoola scored four times and Gareth Griffiths bagged a hat-trick as the Nottinghamshire-based team swept past their opponents under glorious sunshine.

They led 4-1 at half-time with captain Adam Dixon opening the scoring before Apoola, Griffiths and Henry Blumfield also found the target.

Fareham gave themselves hope just before the break through Alex Boxall but Griffiths and Apoola took centre stage in the second half to secure the title.

Euro Hockey League media release


---

EH Champs Day 4 Round Up



2020 Bedford Women's O35s T2 EH Champs

Women's T4 - University of Nottingham 4s 2-2 City of Birmingham (3-2 Ashootout)

University of Nottingham's 4th XI emulated their 3rd XI's efforts of last year by claiming the Women's T4 title.

In the first game of the day they took an early 2-0 lead through Ella Thomas and Gabriella McErlain before Gemma Lewis halved the deficit for City of Birmingham shortly before the break.

Chloe Underwood then brought the scores level in the 52nd minute and, with neither side able to find the target, the game went to a shootout.

Both teams were indebted to their goalkeepers for some fine saves and it went to sudden death with Aoife D'Mello slotting home the winner.

Women's O35s T2 - Bedford 3-1 Timperley

In the first game on Pitch 2, Bedford claimed the Women's O35s T2 title with an impressive performance.

It was Timperley who struck first, Sarah Chancellor firing home from a penalty corner in just the fourth minute. But almost instantly Bedford equalised through Katherine Winger before Kate Costin gave them the lead at half-time.

Timperley pressed hard for the equaliser in the second half but with just four minutes remaining Bedford caught them on the counter, Costin slotting home her second after a great interception and run from Kelly Bingham.

Women's T2 Final - Guildford 2-4 Loughborough Students 2s

Loughborough Students 2s retained their Women's T2 crown by beating Guildford for a second successive year.

Lauren Martin gave the university side a seventh minute lead before Lara Vincent almost immediately equalised. But further strikes from Maria Andrews and Alex Hardy gave Loughborough a commanding lead at half-time.

A brilliant finish from Emma Stewart reduced the gap for Guildford and they pressed hard for an equaliser but a 61st minute goal from Charlotte Grunbaum secured the victory for Loughborough.

Women's O45s T2 - Bowdon 2-3 Bretforton

Last year's runners-up Bretforton went one further this year as they claimed the Women's O45s T2 trophy.

Julie Hall gave Bretforton the lead in the eighth minute before Bowdon drew level in the latter stages of the first half.

Tessa Lewinton scored a magnificent goal to restore Bretforton's lead before Deb Slatter added another.

Bowdon reduced the deficit with ten minutes to play and were initially awarded an equaliser from a penalty corner. However they showed brilliant sportsmanship by informing the umpires that the ball had hit a foot in the build up.

Women's T3 - Oxted 2-2 Nottingham Trent (1-2 shootout)

In one of the games of the weekend, Nottingham Trent prevailed as Women's T3 winners after a nailbiting shootout.

The local team lead at half-time thanks to a stunning flick from Caro Hulme before Alice Wollatt extended the lead early in the second half.

But defending champions Oxted fought back superbly, with Lisa Singleton reducing the deficit before Sosanna Cox equalised with just five minutes remaining.

Young goalkeeper Amelia Bodle produced a couple of fine saves in the shootout but it was the university side who prevailed.

Women's O35s T3 - Yate 2-8 Barnes

Barnes produced the most dominant performance of the day on their way to winning the Women's O35 T3 championship.

Triona Doyle bagged four goals in the victory, including a first half hat-trick while Kate Seabourne was also on target twice.

Ashley Bradford and Helen Stubbs also found the back of the net while Emma Oliver notched both of the goals for Yate.

Women's O45s T1 - St Albans 4 V Redland 0

St Albans snuck into the lead in early into the first half and extended their lead with a single touch before the half time whistle blew.

Ann Marie Davenport, Sian Ireland, Sarah Embrey and Jenny Birch scored for St Albans to secure their win.

England Hockey Board Media release


---

Hockey qualifier uncertain amid lockdown extension

by Helge Schütz



Kiana Cormack, Sunelle Ludwig, Zani van Lill, Jocelle Deysel, Petro Stoffberg and Maggy Mengo sing the anthem before a match at the 2018 World Cup at Berlin. Photo: Helge Schütz

THE extension of stage 3 of Namibia's state of emergency has given Namibian sport a bit of breathing space, but the chances of Namibia's national hockey teams competing in South Africa in less than two weeks appear to be receding by the day.

President Hage Geingob on Thursday announced an extension of stage 3 by five days from Sunday until midnight on Thursday, 17 September.

He retained the ban on contact sport, but relaxed the restriction of 10 people allowed at public gatherings to a maximum of 50, opening the way for non-contact sport to resume.

Freddy Mwiya, chief administrator of the Namibia Sports Commission (NSC), on Saturday concurred.

"Non-contact sport like tennis and cricket will be able to resume, and tennis already contacted me about an event they want to host at Olympia next weekend. But we are not encouraging the presence of spectators at sporting events," he said.

Johan Muller, chief executive officer of Cricket Namibia, also confirmed that schools cricket will get underway this week, while a youth tournament and a CCD Sixes tournament have been planned for Windhoek this coming weekend.

Contact sport, however, is still banned, while Namibia's hopes of competing at the Indoor Africa Cup in South Africa from 25 to 27 September seem quite remote at this stage.

Mwiya said they will make decisions on events later this week.

"Regarding hockey we will have to wait till Wednesday when they announce the next stage, but I'm also planning to write to the deputy minister of sport about their case so that she can provide new directions," he said.

He, however, remained doubtful that the national teams would be allowed to travel.

"Namibians are free to travel now, but I don't think the government has pronounced itself on international sport. Hockey is a contact sport and they can't even train properly, so I can't see how they could compete. But it will be better for us to meet with the Namibia Hockey Union after Wednesday's announcement," he said.

The president of the Namibia Hockey Union, Marc Nel, was also doubtful of their chances.

"We are in contact with the NSC on a weekly basis, and now we are waiting for directions from the NSC and the Ministry of Sport, Youth and National Service, but I don't think they will make any exceptions for hockey," he said on Saturday.

Nel, however, said it looked more and more likely that the World Cup scheduled to take place in Liège, Belgium, in February next year may be postponed altogether.

"This morning I received an email from the Africa Hockey Federation in which they informed all affiliates of the current situation. The pan-American qualifiers must also still be held, while the travel arrangements of those who have qualified remain difficult, so it's looking increasingly unlikely that the World Cup will take place next year. Belgium and the FIH (international hockey federation) will hold a meeting on Wednesday to decide whether to postpone the World Cup to 2022," he said.

"Any logical-thinking person will go with that – the Olympic Games and other sporting events have also been postponed – so I foresee that it will be shifted and rescheduled, which makes more sense," Nel said.

"Even if we progress to stage 4, there is still the South African situation to consider, while we can't have the quarantining of our teams either, so hopefully sanity will prevail and the World Cup will be postponed," he said.

The Namibian


---

Indian hockey will need time to regain FIH Pro League form: Chinglensana Singh

Lack of any major competitions this year will give the Indian hockey team enough time to be better prepared, reckons the national midfielder.

By Subhayan Dutta ·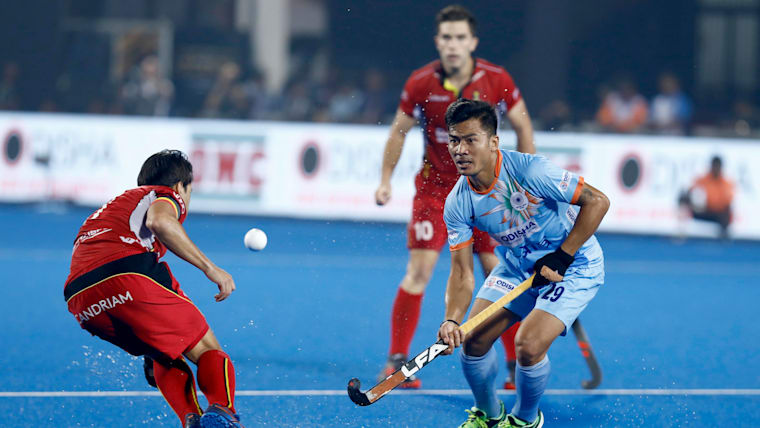 Indian hockey players will need a few months to get back to the level that helped them seal Olympic qualification and excel in the FIH Pro League earlier this year, according to veteran midfielder Chinglensana Singh.

The players have finally resumed training at the Sports Authority of India (SAI) centre in Bengaluru after a five-month break enforced by the COVID-19 pandemic and the consequent national lockdown. But they aren't expected to hit the ground running.

"It will take some time (at least two-three months) for all of us to hit the same form we were in earlier this year. This period will be critical for us," Chinglensana Singh told Hockey India.

"It is very reassuring for the players that coach (Graham) Reid is constantly talking to the players and giving us enough time, it does not put pressure on us.

"We will know where we stand when we play internal matches which we have been told will happen only later this year so the next few months we can purely focus on individual well-being both physically and mentally, and work on improving our fitness and speed," he added.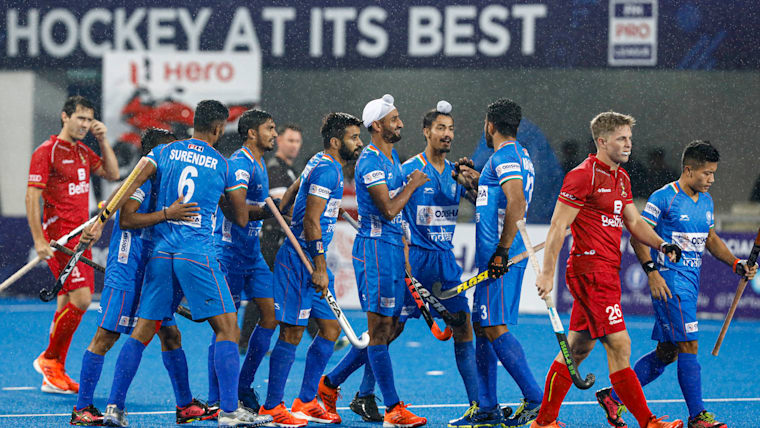 The Indian hockey team has resumed training in their camp at SAI Bengaluru. Photo: Hockey India

Less competition a boon

The Indian hockey team was slated to play in the Asian Champions Trophy in November in what would be its first major competition.

However, with the biennial event postponed to March 2021 due to the pandemic, India's only competitive event this year could be a trip to Malaysia, which is subject to government approval.

Chinglensana Singh, nevertheless, considers the period ahead as an opportunity for the Indian hockey team.

"The good thing is that we don't have any major competition till the end of this year which gives us enough and more time to return to the form that we were in during the FIH Hockey Pro League earlier this year," Chinglensana said.

"Chief coach Graham Reid is also not in any rush and he has mentioned to us that the team management will be looking at starting intensive training only later this year," added the 2016 Olympian.

Time to self-reflect

While most Indian athletes managed to return home when the lockdown was declared in March, India's hockey players and staff ended up staying at the SAI centre.

While this allowed the players to work on their fitness levels indoors, Chinglensana Singh believes it worked out nicely from a psychological level as well.

"Time off competitive hockey always gives players a chance to be retrospective and figure out what aspects of their individual game requires improvement," Chinglensana said.

"I am sure we will bounce back as a more matured, stronger and formidable team," the 2014 Asian Games winner added.

Olympic Channel


---

Creed: "I convinced myself I was going to Tokyo. I didn't give myself a chance to slip up"



Brendan Creed 2019 FIHPL GB v Australia

Back in October 2019, Brendan Creed's dream of representing Great Britain at his first Olympic Games was in doubt.

He tore his Anterior Cruciate Ligament (ACL) during a EuroHockey League game for his club Surbiton and, with just over nine months until the Games were originally scheduled, it was going to be touch and go whether or not he'd be fit in time.

However, with Covid-19 postponing the event in Tokyo until next summer, the defender was gifted another year to ensure he was fully fit and back to his very best. But even before then, he never thought he wouldn't be back in time to take part in the world's greatest multi-sport event.

"I convinced myself that I was going to go to Tokyo so I didn't give myself a chance to slip up on anything," the 27-year-old explained.

"Would I have made it back in time? I like to think I would have done because I was doing pretty well.

"At the same time, has lockdown extended my career? Yeah for sure because of the stress of everything else. It's a blessing for long term rather than short term so I guess on that front it's been massively beneficial for me."

Creed and his team-mates spent several months unable to train together due to the pandemic before returning to Bisham Abbey in June.

They then trained as a full squad together for the first time in early September, with Creed returning to the pitch alongside his team-mates having nearly completed his rehab.

He said: "It's pretty exciting to be back. It's good, hard but much better than rehabbing I have to admit.

"I wouldn't say relieved, I was just ready to go. With lockdown and everything I was blessed with more time so I was just ready to go.

"Stick-wise I was a bit off the pace but in terms of movements I didn't feel too bad. It was more just excitement than anything else."

Shortly before the country went into lockdown, Creed moved in with fellow GB players David Ames and Maddie Hinch. And while he was initially a bit worried that hockey may dominate their conversations, he said the dynamic of the household made a difficult situation much easier to deal with, especially with Hinch's dog Willow providing plenty of entertainment.

"It was pretty chilled out. It was prerty good because we didn't talk much hockey for four or five months which was pretty good for us – I think that was a potential danger as I was moving in," he explained.

"We managed to balance it really well. There was a lot of cooking, a lot of shared cooking, a lot of time spent away which is just ideal in that scenario.

"I 100% bonded with Willow – how can you not? Luckily she's stopped snoring so that makes life a lot easier!"

As for the immediate future, Creed is just looking forward to being able to get back playing again after such a long time out. With the England Hockey Premier Division beginning in just a few days and FIH Pro League games scheduled for late October and mid November, he's chomping at the bit to get back doing what he loves once again.

He said: "Getting back to club stuff is a really big thing for me. Potentially playing in the FIH Hockey Pro League as well, I've got to get back into the squad for that.

"So on that front I'm just looking forward to playing games, putting this injury to the back of my mind. I'm ready and raring to play."

Great Britain Hockey media release


---

Kookas trio step out for start of fundraising trek




Three Kookaburras stars have shown their support for two men who have set off on a 1,000 kilometre walk to raise funds for the National Suicide Prevention & Trauma Recovery Project (NSPTRP).

Kookaburras co-captain and record games holder Eddie Ockenden, goalkeeper Tyler Lovell and forward Jacob Anderson joined Russell James and Joel Gordon for a leg of the duo's ambitious journey from Kalamunda east of Perth, to Albany in the state's far south.

James, who is the General Manager, Business Development West for ATCO Australia, and his old school mate Gordon, are hoping to raise $50,000 to help the charity continue its outstanding work.

The NSPTRP is a non-profit community service that provides support and resources for those who are struggling, with a focus on the Indigenous community. The project also raises relief for the homeless and tackles the issue of youth incarceration.

Lovell became aware of the duo planning to do the walk through one of James' work colleagues who is involved in the local Perth hockey community.

Once word got out, Lovell, Ockenden and Anderson were only too happy to get involved, so on a scheduled day off from training the trio took to the Bibbulmun Track at Dwellingup for a 27km stretch.

"When we heard what Russell and Joel had decided to embark on to raise funds for the National Suicide Prevention & Trauma Recovery Project, it is something that aligns closely with what Hockey Australia are doing through the Pilbara Community Hockey Program and the Reconciliation Action Plan it is developing," said Lovell, who also works as Hockey Australia's Commercial Partnerships Manager.

"Off the back of spending time in the Pilbara recently, this cause resonated with us, so it was great to have the opportunity to join the guys for a small part of their journey."

Rain greeted the quintet for two hours once they set off for the day, and Lovell admits it was extremely challenging.

"We did 600 metres of climbing as part of it and I carried Russell's 20 kilogram backpack for 10km and that was tough…and he has been doing that every day."

"There was a lot of up and down terrain so it was really challenging and they have done a few days where they've covered over 40km, so it's an amazing effort for these two guys to commit to doing this for 1,000km."

At the time of writing, James and Gordon have covered over 400 kilometres on their way to Albany. The pair have currently raised over $22,000 and are aiming to reach Albany on October 1.

You can follow their progress and donate to the case by heading to James' Instagram page @_russ_james and their GoFundMe page.

You can also visit the NSPTRC Facebook page and the website http://suicidepreventionnational.com.au/

Hockey Australia media release


---

Incredible India ticks all boxes for travel buffs Graham and Julia Reid

Indian hockey men's team coach Graham Reid and wife Julia have visited the Taj Mahal, the beaches at Goa and been on jungle safaris during their time in the country.

By Rahul Venkat ·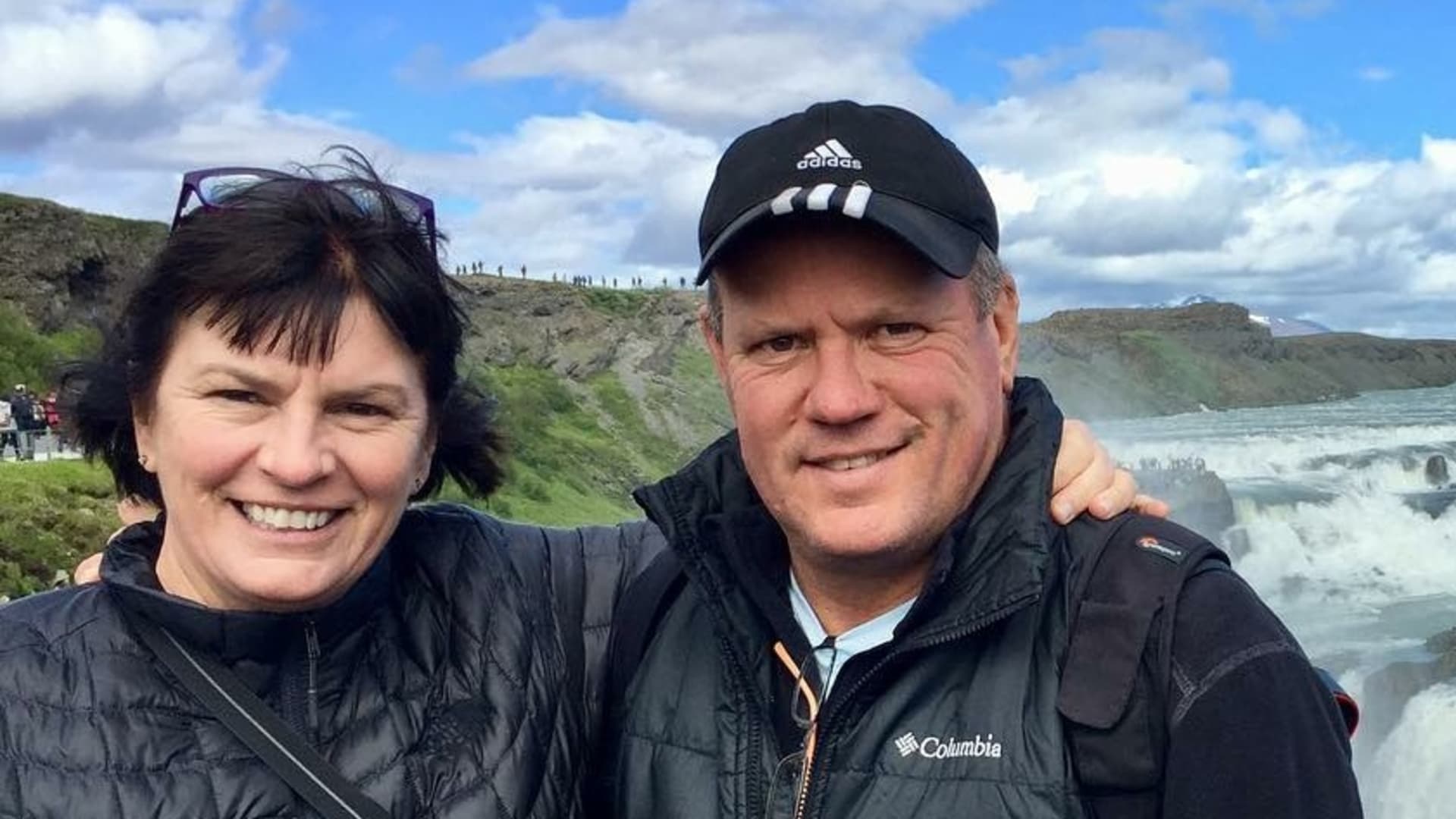 For Indian hockey men's team coach Graham Reid, the COVID-19 pandemic and the subsequent national lockdown didn't just halt training. It also thwarted the tourist in him.

The Australian coach and his wife Julia are big travel enthusiasts and it is their go-to activity whenever they get the downtime.

In fact, in just over a year and a half of being in India, Graham and Julia Reid have already visited the beaches of Goa and been on tiger safaris.

The Australians have also undertaken a couple of shorter trips within Karnataka, where they currently stay at the Sports Authority of India (SAI) campus in Bengaluru.

"It is a shame that the virus cut short our exploration of the country because we were in love with the hustle and bustle of it," Julia Reid told the Olympic Channel. "It's been five months now that we last stepped out of the SAI campus."

The Reids are clearly fascinated by India. And it began with their first trip to the country in 2014.

"We had come down to Jaipur for a short visit and then decided to extend it a little bit to go to the Ranthambore National Park. It was a majestic experience to see the tigers in the wild there," recalled Graham.

Located in the state of Rajasthan, some 130kms from the state capital Jaipur, the Ranthambore National Park is one of the largest national parks in India. The tiger reserve, which also offers safaris, is a wildlife tourist attraction and is a big draw for bird watchers and photographers as well.

And as his Instagram feed attests, Graham Reid is an avid photographer.

"I think India is a different flavour for us," Julia explained. "The people here are so friendly and helpful to foreigners, which makes it a delightful experience to be a tourist here."

However, of the numerous places they have travelled to, one particular trip has stayed with them.

Taj Mahal captures the imagination

The Taj Mahal in Agra is one of the popular tourist destinations in India, especially among foreigners.

One of the seven wonders of the world, the Taj Mahal is seen as one of the foremost displays of love, having been built by the Mughal king Shah Jahan for his late wife Mumtaz.

NBA superstar Kevin Durant was a high-profile visitor a few years back while former South African cricketer AB de Villiers proposed to his wife, Danielle at the Taj Mahal.

And Graham and Julia Reid were similarly enthralled by it.

"I think the Taj Mahal is something incredible, both of us loved it," Julia said. "It is a beautiful monument and just a gorgeous structure to look at.

Graham Reid, on the other hand, sums up the experience with an interesting comparison.

"It seems like we may have travelled to a few places but that's not quite accurate is it? India is such a huge country," laughs Graham Reid.

"You know, we had backpacked across Africa for a few months when we were younger and they say that the place gets in your blood," noted Graham.

"I think that also holds true for India – it just stays with you. It is great that we get to do that in two different continents. I don't think people quite realise how special it is."

What's next on the bucket list?

While Graham Reid may be occupied with running the national camp of the Indian hockey men's team currently, he and Julia have identified their next travel destination, whenever the time permits.

"We would really love to get up to northern India this time," said Julia. "One of the first places we want to go to is Amritsar and visit the famous Golden Temple."

If the trip does materialise soon enough, the south Indian food-loving Reids would be treated to a whole new cuisine in northern India.

Olympic Channel


---

Develop Hockey Where it's Popular: The Kolhapur Story

By Ranjit Dalvi




Hockey should be developed wherever it is popular and has taken firm roots! Surprisingly India has failed to do this. This is the major reason for its downslide. With three consecutive Olympic gold medals in the colonial era, and then the victory in the London Games as an independent nation served as a catalyst for the game to spread to every nook and corner of the country. Probably at that time it came to be identified with national pride and without any official proclamation it earned the privilege of being called the National Sport!

This was the opportune time to expand the structure with 33 state units affiliated to the then governing body, the Indian Hockey Federation (IHF). The resources including finance may have been scarce then; yet the Federation and state units should have made efforts to form district level and taluka level units to build a proper grass root structure in place. Having failed to do that, it really hurt and still hurts despite formation of a new body, Hockey India.

To stress the fact, let us take the example of my native district Kolhapur. Although the origins of the game there are not clear, the first documented proof is an old photograph of Line Bazar Club posing with a trophy in 1938 or 1939 after winning a hockey tournament. It would be safe to surmise that the sport must have originated a few years before that.



When Kolhapur was a separate Princely State Rajaram Rifles' hockey team was a force to reckon with. Photo Courtesy:  Amar Bhosale,  Researcher and freelance journalist.  

Many may not be aware that Kolhapur has a flourishing sports culture. It was a princely state ruled by descendants of Chhatrapati Shivaji, the great Maratha king who had challenged the might of the Moghuls in the 17th century. In the early twentieth century Rajarshi Shahu Maharaj, a great social reformer patronised kushti which is traditional Indian wrestling in a mud-pit.

Kolhapur had its own Olympics or a multidiscipline event. Talking of hockey, the Rajaram Rifles Training Centre, the State's own police force, won the hockey title in the 1945-46 edition of the event, prior to the merger of princely states in the Indian Union.

The Kolhapur State was founded in the year 1700 by Maharani Tara Rani, the widow of Chhatrapati Rajaram, second son of Chhatrapati Shivaji. She turned out to be the nemesis of Aurangzeb, who had marched to the Deccan with the fond hope of capturing it easily.

The valour and tenacity of the Marathas saw Aurangzeb failing in his mission and his subsequent death in 1707 at Aurangabad on his way back to Delhi. He wasted 27 precious years of his life on this futile exercise!

The saga of Maratha valour continues with many still joining the Indian army. The first ever organised battalion of Indian natives, the Maratha Light Infantry (MLI) was formed in 1768 by the British. The same regiment popularised hockey in the 1950s and 1960s.

Olympians Shankar Laxman, Bandu Patil and Major Shantaram Jadhav always struck a chord in the hearts of hockey aficionados. They were in the forefront while the MLI won major tournaments in the country. The MLI headquarters at Belgaum is just two hour's drive from Kolhapur. Incidentally Bandu Patil's father served in Kolhapur in the police department.

Our first individual Olympic medal winner, wrestler Khashaba Jadhav (bronze medalist, 1952 Olympics) was a student of the Rajaram College in Kolhapur. In recent times shooters Rahi Sarnobat (Asian and Commonwealth Gold medals in 25 metres Pistol shooting) and Tejaswini Sawant (World Championships and Commonwealth Gold medals in Rifle shooting) have proved their pedigree. Football too is quite popular here and the city boasts of at least 100 clubs.  



Lines Bazaar Hockey Club circa 1940s. Photo Courtesy:  Amar Bhosale,  Researcher and freelance journalist.  

Hockey still has 18 clubs of which 14 alone are in Line Bazar, an area which gets its name from the infantry lines housing a thousand odd soldiers, the British deployed for their security after they established a residency following the takeover of the state.

There are schools and colleges too which promote hockey not just in the city but also in nearby towns like Ichalkaranji which is a flourishing textile manufacturing hub in Western Maharashtra and taluka places like Islampur and Bhudargad-Gargoti. In fact Ichalkaranji was the first place in the region to develop a natural grass pitch around two decades ago. Most of the hockey is placed on chat or gravel pitches here.

Despite having such a broad base, those at the helm of affairs at the Maharashtra Hockey Association failed to realise the potential of this region. Can you imagine a district hockey association being formed 33 years after independence? Did the IHF ever address this and question the affiliated states?

We kept assuring ourselves of being world-beaters and dreaming that our adversaries were ages behind us in terms of talent and skills till the 1970s. This was despite suffering setbacks in the Rome (1960) and Mexico Olympics (1968) from where the real slide started. Maybe Pakistan winning the two editions of the Games gave us a false sense of security that sub-continental style still reigned supreme!

The introduction of the World Cup and subsequent Olympic Games saw us relinquish our supremacy barring the 1975 edition of the Cup and the Olympic Games at Moscow in 1980.The latter is considered a devalued win!

The story would have been quite different with a proper structure in place to promote the game in such districts or sub-regions like Kolhapur. And mind you, India has 718 districts now! Imagine the amount of raw talent that's waiting to be tapped at the earliest opportunity!

Author Ranjit Dalvi is a Sports Writer/ Radio and TV Commentator/ National Umpire: Hockey/Football Referee/ Ex-Convenor Mumbai Hockey Umpires Board/ Ex-Managing Committee member, The Mumbai Hockey Association Ltd.

Stick2Hockey.com


---

Scholarly hockey star an inspiration to working mums

By Janakan Seemampillai



Dr Michelle Cull, centre, manages juggling a successful with playing hockey after taking up the sport at the age of 38

20 years after the Hockeyroos inspired a nation with their gold medal triumph at the Sydney 2000 Olympics, a working class mum from western Sydney is doing her part to promote the sport of hockey to the next and current generation of players.

Dr Michelle Cull is more than your average working mum. While being an Associate Dean in the School of Business at Western Sydney University keeps her busy enough, she also has a passion for hockey that she insists gives her the energy and enthusiasm she needs to get through a busy week.

"I work pretty long hours but I'm much more productive knowing that I have a hockey game to play," admits Dr Cull, who is a mother of three. "I get bored easily so hockey keeps me active and busy when I'm not at work.
 
"It takes a bit of organising but much easier as my kids are now getting older. I make sure I get the most out of every minute of my day."
 
Remarkably, the Macarthur resident only took up the sport nine years ago after playing the role of a typical sporting parent prior to that.
 
"I started playing at around the age of 38 or 39, mainly because my kids started playing and I was spending so much time at the hockey fields so I thought why not give it a go?," explains Dr Cull. "As I had never played before, my kids were pretty good in giving me some tips!"
 
Dr Cull likes the sport so much she now plays up to three games per week, while also juggling parenting and her busy career lecturing and researching in the fields of accounting and financial planning.
 
At the moment she is simply enjoying playing, but over the years she has also been heavily involved in the administrative and coaching side of things.
 
"I am now just a player but for three different teams, two open aged teams in my local Macarthur association competition - one as goalkeeper and one as a field player (striker/midfield) - and also mid week in the Sydney Women's Hockey League (SWHL) in the Masters (over 35s) comp.
 
"Over the years I've been on the board of our local club and the association and have managed several U13 & U15 boys and girls representative teams for both field and indoor hockey.
 
"I have also coached and managed a range of club teams for Minkeys (U7s), U11s, U13s, U15s , U18s and ladies."
 
Dr Cull admits taking up the sport has helped her socially and professionally.
 
"There are many things I love about playing but probably the thing I love most is the social side. I have made so many new friends and we always have a laugh.
 
"I also enjoy the physical challenge and the strategic part of the game. It's also great to be outside enjoying the fresh air, especially after a long week in the office/on the computer."
 
Dr Cull emphasised the important of having a balanced lifestyle and encouraged working adults to look after their health and well-being by getting involved in sport. She especially encouraged mums, despite their age, to take up a sport they enjoy.
 
"Go for it! It is so important to do something for yourself that you love and sport is good for you.
 
"It helps you to be physically active as well as socially active and utilises your thinking skills.
 
"In addition, it helps you to have a generally healthier lifestyle as you are more aware of your body and want to look after it so you can perform well.  If you look after yourself, you are able to do a better job looking after others."
 
While admitting a spot on the Hockeyroos squad for the Olympic Games is likely out of the question, the ambitious Dr Cull doesn't rule out one day representing her country at some level.
 
"Regardless of my age, I want to keep improving my game. I feel I have to make up for lost time and would like to one day play for NSW.
 
"I have only been a shadow player previously but got to play for Tasmania which was an amazing opportunity and experience.
 
"While possibly a bit of a stretch, ultimately I would love to represent Australia...as part of the Masters World Cup.
 
"However above all this I hope to continue to encourage other women to play and hope that I can keep playing for many years and into retirement with all the great friends I have made."

The Women's Game