All the news for Wednesday 26 February 2020

2020 FIH Pro League (Men) - This weekend

28 Feb 2020 17:30 (GMT +13)     NZL v ARG (RR)     Nga Puna Wai Hockey Stadium, Christchurch
1 Mar 2020 15:00 (GMT +13)      NZL v ARG (RR)     Nga Puna Wai Hockey Stadium, Christchurch

Live streaming and full game replay on https://fih.live (May be Geo blocked if there is TV coverage)

Pool Standings
| Rank | Team | Played | Wins | SO Win | Draws | SO Loss | Losses | Goals For | Goals Against | Goal Difference | Points |
| --- | --- | --- | --- | --- | --- | --- | --- | --- | --- | --- | --- |
| 1 | Belgium | 6 | 4 | 1 | 0 | 0 | 1 | 19 | 11 | 8 | 14 |
| 2 | Netherlands | 6 | 2 | 2 | 0 | 1 | 1 | 17 | 17 | 0 | 11 |
| 3 | Australia | 6 | 2 | 1 | 0 | 2 | 1 | 19 | 16 | 3 | 10 |
| 4 | India | 6 | 2 | 2 | 0 | 0 | 2 | 17 | 15 | 2 | 10 |
| 5 | Spain | 8 | 2 | 0 | 0 | 1 | 5 | 19 | 27 | -8 | 7 |
| 6 | Germany | 2 | 1 | 1 | 0 | 0 | 0 | 7 | 3 | 4 | 5 |
| 7 | Argentina | 4 | 1 | 0 | 0 | 2 | 1 | 12 | 9 | 3 | 5 |
| 8 | Great Britain | 4 | 1 | 0 | 0 | 2 | 1 | 9 | 10 | -1 | 5 |
| 9 | New Zealand | 6 | 1 | 1 | 0 | 0 | 4 | 8 | 19 | -11 | 5 |
---

2020 FIH Pro League (Women) - This weekend

28 Feb 2020 20:00 (GMT +13)      NZL v ARG (RR)     Nga Puna Wai Hockey Stadium, Christchurch    
1 Mar 2020 17:30 (GMT +13)      NZL v ARG (RR)     Nga Puna Wai Hockey Stadium, Christchurch

Live streaming and full game replay on https://fih.live (May be Geo blocked if there is TV coverage)

Pool Standings
---

Black Sticks welcome Pan American giants Argentina to Christchurch




The FIH Hockey Pro League continues on Friday 28 February and Sunday 1 March with New Zealand's Black Sticks welcoming Argentina's national teams to the Nga Puna Wai Hockey Stadium in Christchurch. More information about the double-headers can be found below, with the complete match schedule available by clicking here.

New Zealand v Argentina (Men & Women)
Where: Nga Puna Wai Hockey Stadium, Christchurch (NZL)
Dates: Friday 28 February & Sunday 1 March 2020

Men's matches  
Times: 28 Feb – 1730 | 1 Mar – 1500 (local time - UTC/GMT +13)
Match pages: Match 1 | Match 2

Summary: Despite coming into this match sitting bottom of the League table, New Zealand's men will feel optimistic about their chances of success against reigning Olympic and Pan American champions Argentina. The Black Sticks recently recorded their first ever outright victory in the FIH Hockey Pro League, with goals from Kane Russell (2) and Steve Edwards earning a 3-2 win over Spain on 16 February, avenging a 4-1 loss against the Red Sticks a day earlier. However, with just eight goals scored and 19 conceded in their six matches played so far, there is plenty of room for improvement coming into this double-header against Los Leones, who are level with New Zealand on five points but sit two places above them in the standings due to a vastly superior goal-difference.

Argentina have scored 12 and conceded nine in their four Pro League appearances this season and arrive in Christchurch having suffered only one outright defeat, a 4-3 loss against Spain in Buenos Aires in their first fixture of the 2020 campaign. The Olympic champions recovered with a crushing 5-1 triumph in the second match against the Red Sticks before enduring a frustrating double-header against the Netherlands, drawing both matches 2-2 but twice failing to pick up the bonus point by losing the shoot-outs. Despite this, higher-ranked Argentina – captained by defensive rock Pedro Ibarra, who could make his 300th appearance this weekend – will be seen by many as favourites.

Interestingly, New Zealand's last win against Argentina came at a 6-Nations event in Valencia (ESP) in July 2016, just one month before the South Americans stormed to Olympic gold at Rio 2016. Could the Black Sticks repeat the trick as Argentina build towards defending their Olympic crown in Tokyo?

The essentials…
Current FIH World Ranking: New Zealand: 9 | Argentina: 5
Current FIH Hockey Pro League position: New Zealand: 9 | Argentina: 7
Final standings - FIH Hockey Pro League 2019: New Zealand: 8 | Argentina: 5

Head-to-heads in all competitions (since 2013 – 6 matches)
Wins: New Zealand: 2 | Argentina: 4 | Draws: 0
Goals scored: New Zealand: 10 | Argentina: 14

Team pages (squads & statistics): New Zealand | Argentina

Women's matches
Times: 28 Feb – 2000 | 1 Mar – 1730 (local time - UTC/GMT +13)
Match pages: Match 1 | Match 2

Summary: While New Zealand and Argentina men have only met six times since 2013, it is a completely different story for the women's sides, who have face each other on 42 occasions over the same time-frame and scored over 160 goals in the process. Higher-ranked Argentina have a clear advantage over the hosts in the head-to-head, especially in recent years where they have triumphed in each of their last six encounters, including both the home and away matches in the 2019 edition of the FIH Hockey Pro League. However, with three wins from their opening six matches and currently sitting second in the table with ten points, the Black Sticks have reason to believe that a change to their fortunes could be on the horizon. After picking up just one point in their two home matches against Great Britain, back-to-back wins against USA have put New Zealand's Pro League campaign on the correct course. Ace striker Olivia Merry, who top scored in last year's Pro League with 15 goals, has already netted six times in the 2020 campaign and will be hungry for more against Las Leonas, while midfield dynamo Stacey Michelsen, resurgent attacker Gemma McCaw and 18-year-old Oliva Shannon – who has three goals in her last three appearances – will all be determined to make a big impression against the giants of South American hockey.

While New Zealand will rightly feel a sense of optimism, they will be acutely aware of the size of the challenge that awaits them. Pan American champions Argentina have won three of their opening four Pro League matches this season, twice crushing USA before claiming a magnificent 2-0 victory against the Netherlands, the reigning World and European champions. While the top-ranked Dutch claimed revenge by winning the second match 3-1, Argentina's victory in the first meeting was a hugely significant moment for the team coached by Carlos Retegui, one that will have sent confidence levels skyrocketing. Despite having played two fewer games than New Zealand, Argentina have already exhibited their attacking potency by scoring 15 goals in this year's Pro League, two more than the hosts of this weekend's matches. Brilliant forward Delfina Merino and emerging penalty corner star Agustina Gorzelany have both scored four times so far in this campaign, while 35-year-old duo Carla Rebecchi and Noel Barrionuevo have two goals apiece.

In terms of the FIH World Rankings, if Argentina suffer a defeat this weekend they could drop from second to third in the standings, switching places with Australia.  
The essentials…
Current FIH World Ranking: New Zealand: 7 | Argentina: 2
Current League position: New Zealand: 2 | Argentina: 4
Final standings - FIH Hockey Pro League 2019: New Zealand: 6 | Argentina: 4

Head-to-heads in all competitions (since 2013 – 42 matches)
Wins: New Zealand: 11 | Argentina: 25 | Draws: 6
Goals scored: New Zealand: 60 | Argentina: 101

Team pages (squads & statistics): New Zealand | Argentina

To find out how you can watch the action, please visit our broadcast page by clicking here. In territories where broadcast rights agreements are not in place, fans can watch live match action from the FIH Hockey Pro League via the FIH.live global broadcast platform. To visit FIH.live, click here.

Keep up to date with all the latest news on the FIH Hockey Pro League via the event website and through FIH social media channels - Facebook, Instagram and Twitter.

Want to win tickets to an FIH Hockey Pro League match? Here's what you have to do! Take a quick snap or record a video to capture your "best FIH Hockey Pro League moment" and post it on Twitter, Instagram or Facebook, using the hashtag #MyProLeagueMoment. For more info, click here.

* available 48 hours before each match

#FIHProLeague

Official FIH Pro League Site


---

FIH Pro League run a 'big morale boost' for India

The team will "go back to basics" when it assembles at the SAI, Bengaluru, for a four-week long national camp, says Harmanpreet.



India needs improvement in a few areas and that will be the focus on the national camp, says Harmanpreet Singh. - HOCKEY INDIA

The Indian men's team will "go back to basics" when it assembles at the SAI, Bengaluru, for a four-week long national camp, vice-captain Harmanpreet Singh has said.

India has so far enjoyed a buoyant run in the FIH Pro League. It won both its matches against the Netherlands, and lost one and won one against both Belgium and Australia.

Commenting on the areas to improve upon for his team, Harmanpreet said: "We have paid a price in these matches for slowing down or dropping the tempo in between quarters. This is an area of concern in the lead up to the Olympic Games. Also, coach believes we can do better in terms of circle penetration, tackling outside the circle and not conceding too many [penalty corners]."

"A long camp will definitely help focus on these critical points."

The results, nonetheless, were a "big morale boost" for the side, admitted Harmanpreet.

'Learning experience'

For the Indian women's team, the recent tour of New Zealand was a big learning curve in its preparations for the Olympics, felt vice-captain Savita. India registered two wins and two losses against host New Zealand, while it beat Great Britain 1-0 in its five-match tour.



India goalkeeper Savita: "We feel the Asian Champions Trophy will be a good yardstick to measure where we stand ahead of the Olympic Games." - HOCKEY INDIA
 
"We all have reminders set on our phones that show the countdown to our first match in Tokyo. As we are getting closer, there is a lot of excitement as well as anxiousness to tick off all the boxes to ensure we are best prepared, and our recent tour of New Zealand was quite a learning experience," the goalkeeper said.

'Great sense of competition'

"While our ongoing camp has been about improving our fitness, speed, goal-shooting, tapping the ball and tackling, we have also tried to play with different combinations that are effective in the attacking midfield and forward-line. There is a great sense of competition within the team to prove ourselves and this is helping in building competitiveness and improving as a unit," she said.

"Having Janneke Schopman as part of the support staff — she is the analytical coach — is also helping a lot because she brings different insights into our game and how we need to cope during tense matches. We feel the Asian Champions Trophy will be a good yardstick to measure where we stand ahead of the Olympic Games," Savita concluded.

Sportstar


---

Test matches RSA v GER (M)
Wits, Johannesburg (RSA)

22 Feb 2020     RSA v GER     2 - 11
23 Feb 2020    RSA v GER     1 - 7
27 Feb 2020 17:00 (GMT +2)     RSA v GER    
29 Feb 2020 11:00 (GMT +2)     RSA v GER    

Live streaming and replays on ShoottSA Facebook Page

FIH Match Centre


---

Tough Day at the office for SA Hockey Men against slick Germans



Photo – Robert Swanepoel / Run Ride Dive

Germany performed superbly in winning the opening test 11-2 against a somewhat understrength South African Men's side at Wits University. The Germans showed why they were the gold medallists at the 2008 and 2012 Olympic Games as they were clinical in attack.

The Germany side did not hide their big names as all of Tobias Hauke, Florian Fuchs, Martin Hans and Martin Zwickler featured from the touring squad of 26. Germany have only just started their 2020 FIH Pro League campaign, but in truth the focus Is almost entirely on the Tokyo games in July, where the two nations will meet in their fourth game.

Germany were dominant throughout, although as the four penalty corners showed, the South Africans competed spiritedly but ultimately were outplayed in front of a fantastic crowd. Germany's goal came through Constantin Staib (3), Jonas Gomoll (4), Matthias Muller (2), Malte Helwig and Paul Kaufmann.

Kais Al Saadi, the German coach, shared his thoughts with Hockey.de after the game:

"In parts it was a very refreshing international game, with ups and downs. There were some great combinations and great goals, but also some negligence on the defensive, which led to a whole series of corners and two goals conceded. This shows that the difference today was more on the offensive and less on defending. I'm very happy about a very appealing debut by Paul-Philipp Kaufmann and - especially in the first half - by Alex Stadler in goal. Tomorrow the second game comes with a changed line-up."

The South African goals game through Bili Ntuli and Ignatius Malgraff making his return to the national team. There will not be a lot of time to lick their wounds as the two teams meet again tomorrow at Wits University. The games are also being live streamed on Shoott South Africa Facebook page

SA Hockey Association media release


---

Germany outclass South Africa in Second Test Match



Photo – Robert Swanepoel / Run Ride Dive

An intervention by Eskom and the water tanks malfunctioning meant that the second test between South Africa and Germany at Wits University was delayed by a couple of hours on Sunday. The delay could not dampen the spirit of the Germans and the strode out to convincing 7-1 win and a two nil series lead.

The two sides, who will lock horns in a tough Olympic pool in Tokyo, had caused the two teams to start the game a bit off pace with the technical quality not at the usual standard in the opening interchanges. The South Africans did open with the first shot at goal, but it was blazed over the bar before Germany got their first opportunity in the quarter. It was an all together tighter opening with South Africa giving as good as they got in creating opportunities and a 0-0 score line was a fair reflection of the game.

Germany raised the intensity after the break and despite the best efforts of Rassie Pieterse, they opened the scoring when Niklas Wellen dived in to convert a cross. The Germans were having most of the game at that point and Rassie Pieterse was called on to make several saves but could not stop Marco Miltkau from getting his opening goal. The Germans then had a goal ruled out on the edge of a much needed half time break.

The South Africans burst into life in the second half and pulled a goal back through a wonderful break finished by Richard Pautz on the dive. But Miltkau quickly added his second and third goal to establish a 4-1 lead. In a devastating quarter of hockey, the South Africans could not keep up with the Germans and Lukas Windfelder made it 5-1 from a Penalty Corner. Jonas Gomoll capitalized on South Africa's yellow card to make it 6-1.

In the final quarter Germany added a little bit of gloss with another penalty corner for Lukas Windfelder while they bossed the final interactions in denying South Africa a chance.

The two teams meet on Thursday evening at Wits for the third test and the second last test of the South African Summer Series. 

SA Hockey Association media release


---

SA Hockey allays Coronavirus fears

Wesley Botton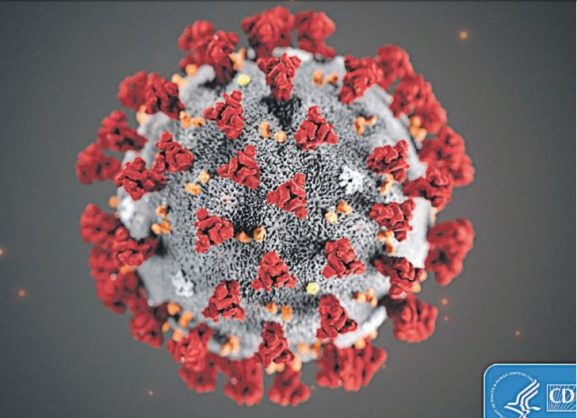 This illustration, created at the Centres for Disease Control and Prevention, reveals ultrastructural morphology exhibited by coronaviruses. Note the spikes that adorn the outer surface, which impart the look of a corona surrounding the virion when viewed electron microscopically. Picture: Alissa Eckert and Dan Higgins

The Chinese men's hockey team arrived in Cape Town on Monday for a training camp, sparking fears that the presence of the visiting squad could potentially place South Africans in danger.

Though the nation has opened its doors to a sports team from China, local authorities insist every precaution has been taken to prevent the Coronavirus from spreading within South African borders.

The Chinese men's hockey team arrived in Cape Town on Monday for a training camp in preparation for the Tokyo Olympic Games in July, and the SA Hockey Association (Saha) confirmed on Tuesday the squad would be based in the Mother City until April 8.

During their stay, Saha was also attempting to set up a series between China and the SA men's team, who were currently focussed on their own preparations for the quadrennial Games.

Questions had been raised within the hockey community, with fears apparently emerging that the presence of the visiting squad could potentially place South Africans in danger of being infected with the little understood respiratory virus which was first detected in Wuhan, China in December.

The national federation, however, attempted to allay fears, with the visiting team apparently having ticked all the boxes required by local health authorities.

"They've been quarantined by their own department of sport since January 29 and they have travelled to South Africa with all the medical clearances they were requested to submit, which clears every person who is part of their delegation," said Saha chief executive Marissa Langeni.

"They've also availed themselves for any testing that might be required while they're here by the National Institute of Communicable Diseases."

Other national hockey teams were also preparing for the Tokyo Games in South Africa, including Ireland and Great Britain who were training in Durban, while Japan had shown interest but had not yet confirmed their arrival, allegedly due to the Chinese team's presence in the country.

The Citizen


---

Hockey's Saari brothers get the chop

By K.M. Boopathy



National coach Roelant Oltmans (left) speaking at a press conference after announcing the training squad yesterday. - Bernama

The worst kept secret in Malaysian hockey is finally out.

National coach Roelant Oltmans, as expected, axed the long-serving Saari brothers, Faizal and Fitri, along with Shukri Mutalib from his 34-man training squad for the Azlan Shah Cup on April 11-18.

Oltmans' decision to leave the trio out does not come as a surprise as there have been internal issues within the team after their failure to qualify for the Tokyo Olympics.

Apart from the trio, Nabil Fiqri Noor and Joel van Huizen were also not on the list. Nabil has opted to play in the French League while Joel wants to focus on his new job.

However, their absences will hardly affect the team as Oltmans' focus is on rebuilding the national squad. He has included 11 new faces, mostly scouted from the recent Malaysia Hockey League (MHL).

The trainees will report to the coach for centralised training on Monday. Oltmans will shortlist 18 players for the Azlan Shah Cup in Ipoh.

Among the regulars retained are Tengku Ahmad Tajuddin Tengku Abdul Jalil, Marhan Jalil, Razie Rahim and Shahril Saabah while Firhan Ashaari, who did not see action in the recent MHL, was also included in the provisional squad.

Stephen van Huizen, who served as Oltmans' assistant last year, has not been offered a contract extension.

Amin Rahim and Nasihin Nubli Ibrahim have been appointed as the assistant coaches.

"Several players who were in the squad are not returning... they have their reasons," said Oltmans in Bukit Jalil yesterday.

"We have discussed internally and out of respect, I am not going to reveal those reasons. It's up to the players if they want to speak about it."

However, Oltmans said it is not the end of the world for seniors like Faizal, Fitri and Shukri as the door is not completely shut on them.

Oltmans said: "There are 11 new players, who, I hope, will use this opportunity to impress the selectors.

"We will see whether they can cope with the physical demands of international hockey and also our style of play.

"We have several regulars like Tengku Ahmad Tajuddin and Marhan, who can guide these young players.

"Most of the players are below 24 years old.

"We need a long term plan in place to groom them for the 2022 World Cup qualifiers and also for the next Olympics.

"The selection of the players included performances in all tournaments, not only the MHL. That's why I included Firhan in my squad."

Oltmans pointed out that except for the TNB Cup final between Universiti Kuala Lumpur (UniKL) and Terengganu Hockey Team, the quality of matches in the MHL was not consistent.

"Players need to be consistent in every match.

"They should not play at the high end in one match and drop too far below in the next.

"I will try to help the trainees develop their game and play consistently when they are in camp."

New Straits Times


---

UniKL's Faid feeling fab over national team call-up

By T. AVINESHWARAN



Just reward: UniKL Mohd Faid Farhadh Mohd Shah (third from left) is congratulated by teammates after scoring against Terengganu in the TNB Cup final.

KUALA LUMPUR: He didn't need his usual morning alarm. Instead, Universiti Kuala Lumpur (UniKL) midfielder Mohd Faid Farhadh Mohd Shah woke up to a flurry of calls and messages congratulating him on his call-up to centralised national training camp.

And the 22-year-old, who was last called up to the national Under-16 squad in 2013, was overwhelmed. He said he had not been expecting a call-up from national coach Roelant Oltmans.

The Sports and Recreation Education student at the Universiti Kebangsaan Malaysia (UKM), was not expecting to be in the team to prepare for the Sultan Azlan Shah Cup, which will start on April 11.

"I know it sounds cliched, but I am surprised. I was speechless when I saw the congratulatory messages and most of the WhatsApp groups that I am in were talking about my call-up, " said the pint-sized Faid.

"I was only aiming to help UniKL win a treble because that was the team's target this season. Getting into the 34-player list is a bonus.

"The coach has not called me yet because the name list was just released today (yesterday). I am really looking forward to doing my best in centralised training."

Faid was one of the 11 new players to be called up. Of the 34, only 18 will be selected for the prestigious Azlan Shah Cup to be held at the Sultan Azlan Shah Stadium in Ipoh.

For Faid, getting into the 18-man list will require a player giving his all in training and also making a difference with their plays and commitment.

The former Maybank player impressed in the recently concluded Malaysia Hockey League (MHL) with his high workrate and never-say-die attitude.

His equaliser in the 48th minute was the impetus for his team's comeback in the fourth quarter when they went from being 1-0 down to a 2-1 TNB Cup final win over Terengganu.

"This was my first season with UniKL, so to win the Charity Shield, League and the TNB Cup was immense.

"I also did not expect to score a goal in the final. If there is a clip of me scoring that goal, I would surely keep it for a lifetime.

"Coach Arul (Selvaraj) congratulated me over the call-up, and he knows I have the potential to go far in the game.

"I hope to improve and satisfy the expectations of friends and family.

"I started playing hockey when I was 10 and I played for Melaka's age-group teams since I was 11. Since then, I have been playing for my state, and last year, I won the Razak Cup with Melaka.

"Now I am in the national team. The aim now is to ensure that I get called up consistently but the hard work must not stop. On and off the field, I need to take real good care of myself, " he said.

The other UniKL players to be selected for the centralised training camp are goalkeeper Adrian Andy Albert, defenders Mohd Razie Abd Rahim, Mohd Najmi Farizal Jazlan, midfielder Mohd Marhan Abd Jalil, Mohd Ashran Hamsani and strikers Tengku Ahmad Tajuddin Tengku Abdul Jalil and Mohd Hafiz Zainol.

The Star of Malaysia


---

Eleven fresh faces as hockey looks to the future

By K. RAJAN

BUKIT JALIL: National hockey team coach Roelant Oltmans has opted for 11 fresh faces as he embarks on a rebuilding process to elevate the Speedy Tigers to a higher level.

The Dutch coach has also omitted five seasoned players including skipper Sukri Mutalib, the Saari brothers Faizal and Fitri, Nabil Fikri Mohd Noor and Joel van Huizen from his 34-player squad for the Sultan Azlan Shah Cup in Ipoh from April 11-18.

The new-look team will start their centralised training camp on March 2 and will be evaluated for three weeks before the squad is trimmed to 28 players for the Azlan Shah Cup.

Oltman said he dropped the five players for various reasons but they might be considered for other assignments.

"The five have asked to be excluded as some of them wanted to play overseas and focus on building their career... we wish them luck as they are taking a break from the national team, " Oltman told a press conference yesterday.

The 65-year-old coach also said he will be looking if the players are physically ready to play on the international stage.

"We still have the core of the players in the team and we wanted to bring extra players especially youngsters to bolster the squad... this is a part of our rebuilding for the long-term with plans to qualify for the next World Cup and the 2024 Olympics."

"We have our criteria to pick the players for the Azlan Shah Cup and it's now up to the players to raise their game and show their potential."

The Star of Malaysia


---

GB forward Sam Ward bravery hailed after club hockey comeback



Sam Ward, right, admitted to emotional day PIC: Instagram/Sam Ward

Sam Ward's bravery is "shining through" as the GB forward made his first steps back to competitive hockey with back-to-back games over the weekend.

Ward scored an equalising penalty corner flick against Surbiton on Saturday in a 3-3 draw before netting Old Georgians' only goal in a 3-1 defeat to Hampstead & Westminster on Sunday.

Ward admitted to a day "full of emotion" following his comeback game at Surbiton which saw him wear goggles during the match.

"I owe a lot of things to people, a long way still to go, but to have the support of friends and family I did today was amazing, I'm slightly emotional and overwhelmed by it all," he wrote on social media.

His coach at Old Georgians, Mike Hughes said: "There was a lot of hype around the game and he's throwing himself in there."

Hughes expects Ward to get back to match fitness over the next few weeks.

He added: "It will be him adapting to the injury and getting his sharpness back to the world class player he is. His bravery is shining through and it's great to have him back."

Hughes added that Ward is "one of the most compassionate people you will come across."

Hughes praised Ward during his recovery following surgery after a club member broke his elbow and the forward was the first to send him a video message. "The family was made up," said Hughes.

"He is one of the nicest people I've ever met and he wants to be involved and be part of the club.

Subscribe to our print or digital edition for the bigger picture in 2020. Discounts with our partners and major savings on our digital product for global readers. Find out which subscription suits you best. Sign up now!



The Hockey Paper


---

Sam Ward helped me through struggles, admits GB star Harry Martin

By Rod Gilmour



Best of hockey mates: Samuel Ward and Harry Martin PIC: WORLDSPORTPICS

Harry Martin, the Hampstead and GB midfielder, has revealed to The Hockey Paper that he struggled to cope after accidentally hitting team-mate Sam Ward in the face during GB's Olympic qualifier win over Malaysia in November.

But the GB star, who is marking 10 years in the international game, says that Ward's words of encouragement have helped him get over the "horrendous incident" which left the GB forward fighting to be fit for Tokyo 2020.

The GB players had two weeks off following the Olympics qualifiers, which Martin admitted was a "strange" time, especially as he tried to focus on training at Christmas.

He said: "I couldn't look back on the qualifiers with any sense of accomplishment. I thought I was fine but we have such a strong psychology support and we talked through it that I hadn't been myself and I was struggling.

"But Sam has made it so easy for me. I did struggle for a month. It was a horrendous incident and seeing what happened and can happen in our sport was very tough. But Wardy has continued to be so supportive.

"He has been amazingly positive and I'm so grateful for him. What I would say is don't write him off! If anyone can come back from this it's him and we can all use it as inspiration and how strong he is mentally and finding the bright side in a really s*** situation. I'm fine but I never really felt like I had a right not to be as he was the one going through it. But when you feel responsible it is tough."

Martin's comments came after Ward revealed to The Hockey Paper that he had seen more of his team-mate than ever in the aftermath of the accident at Lee Valley.

Ward said: "He is such a good friend of mine and it upset me that he got upset! It was just a freak incident. I've never seen it as he hit it. It's a strange thing. I've never once had annoyance at him. Accidents happen and Harry Martin is the nicest bloke in the world.

"We can laugh about it now. We just need him to perform at the top of his game as he's a world class hockey player, so I just said 'don't ever worry about me just be yourself'.

"If he can do anything for me, it's about performing in the world class manner that he does. That would make me proud and that's how I see it."

This originally featured in a previous Hockey Paper edition. Don't miss out. Subscribe in print or in digital format.



The Hockey Paper


---

Cindy nets a slice of hockey history

Northglen News, caught up with the talented player to find out what her 100th cap meant to her.



Durban North resident, Cindy Hack made history at the end of last year becoming (at the time) the first South African indoor hockey player to reach 100 caps. She also recently scored her 100th goal for the national team in a series against Poland. Here she is pictured with her daughters, Lexi and Addison.

LAST year at the SPAR Indoor Series between South Africa and Ireland, Durban North resident, Cindy Hack, became the first African and South African hockey player to reach the 100 caps milestone.

Though that feat has now been matched by fellow resident, Jessica O'Connor, Northglen News, caught up with the talented player to find out what the achievement meant.

"My 100th cap was an absolute dream of mine. I have dreamt about it since I was a little girl and to be able to achieve that infront of my home crowd, my family and my two daughters is honestly indescribable. To me it was not about the 100th game but all 99.



Cindy Hack celebrates after scoring a goal. PHOTO: Submitted

"The 99 games that got me to this one and the ones that follow. There are so many people who have been apart of my journey that I am so grateful to them. Each and every one of them has played a part in getting me to where I am today, and I am blessed to have had them in my life. For me, its about enjoyment, happiness and love for the game. As long am I am loving it and playing at my top level I will continue to play," she explained.

Hack, who then played five more games for the national team made another slice of history by scoring her 100th goal for the team.

"I scored my 100th goal in my 105th test match in Poland where I won player of the tournament. This was also incredible for us as Poland are ranked sixth in the world and we drew the series, which was an amazing achievement for my team," she said.

Hack, who attended Our Lady of Fatima DSC and is a member of the Riverside Hockey Club said the team were prepping for the African qualifier for the indoor World Cup next year.




"There is an Indoor World Cup in 2021 and our team will be fighting for a spot at the African qualifier in June. Once and if we qualify we will then have a new schedule put in place to work towards to World Cup. We will all be working towards this team, and ultimately working together to ensure our qualification and further success at the World Cup," she said.

Northglen News


---

Denayer extends his beautiful stay with Dragons for four more seasons




Felix Denayer will extend his stay at "the most beautiful club in the world" as he agreed terms with KHC Dragons for another four seasons.

In a post about securing his services for an extended period, Dragons said: "At a time when the Red Lions are in high demand both domestically and by top foreign clubs, this is hugely significant for Dragons and Belgian Hockey.

"By keeping world class players such as 'Flex', who has been a member of KHC Dragons for 25 years, within our own ranks, we offer the opportunity to young talents to learn from his know-how, game insight and game strategy, using seasoned players to give them a springboard to an international hockey career."

On the pitch, Dragons returned to action with a 3-2 win over Waterloo Ducks on the 10th day of the Belgian league with Shane O'Donoghue scoring the winner a few seconds from the end.

Dragons started without the services of Manu Stockbroekx with an ankle injury but they went in front early on through Henri Raes; Victor Charlet equalised but an immediate response from Florent van Aubel made it 2-1 in the 52nd minute from Cédric Charlier's cross.

Charlet equalised once again with just two minutes to go but Dragons earned a corner at the end which the Irishman slung into the goal for a memorable win.

Waterloo Ducks stay top of Group B while Dragons are in fourth place in Group A after the weekend's action.

Royal Léopold remain top of Group A courtesy of a hard fought 2-1 win over Leuven. Tom Boon put Leo in front with two goals in the first 10 minutes but the students were never fully shaken off with Jules Coolen halving the gap from the penalty spot before half-time.

Next Sunday looks like a key weekend with Leo hosting Waterloo in a meeting between the two group leaders.

Euro Hockey League media release


---

Hockey maestro Aura takes over big job at Butali

By Elizabeth Mburugu



Butali Zack Aura when they played Nakuru Men in the National Men league at City Park. (Jenipher Wachie, Standard)

Change is inevitable, and hockey giants Butali Sugar Warriors are not oblivious of the fact that change is the only constant thing in this world.

As the 2020 Kenya Hockey Union season begins at the weekend, the men's Premier League champions have embraced change and will be looking to successfully defend their title with an overhauled technical bench.

Former Kenya international Zack Aura will be the man to guide Butali to their third successive title and fifth overall since the club rebranded in 2014.

Aura, one of the most revered hockey players in the country earned promotion to the top job following the resignation of tactician Dennis Owoka in December last year.

He has his work cut out as he seeks to guide Butali with Owoka having set the bar high last year leading the sugar millers to the title on an unbeaten record.

"I have played for Butali for many years and I'm familiar with the mission, vision, and objectives of the club and so it makes it easy for me even though it is a much bigger responsibility. My aim is to see that we retain our title on an unbeaten run just like we did last season," Aura said.

Aura also called 'Maestro' by his peers due to his hockey prowess added that he is confident he will deliver. "These are players I have played with, we understand our system and so I believe that it is an advantage because they understand me and know what to do when I tell them."

The sugar millers also promoted veteran goalkeeper Joseph Osino, Brian Musasia and Maxwell Fuchaka to the posts of assistant coaches. Team Manager Kamal Sembi exuded confidence saying he believes in the squad and the new coaches to deliver.

"We expect a very tough league, but we have an amazing squad and our technical bench is also result oriented and so I'm looking forward to having a very good season. Even so, we must train hard to improve our work ethic and maintain high levels of discipline so we can improve and play better than we did last season," Sembi said.

There is also change in the captaincy as Constant Wakhura takes over from long serving Kenneth Nyongesa. Wakhura will be under pressure to emulate Nyongesa who exits in style having guided Butali to four league titles in 2014, 2015, 2018 and 2019 and second place finishes in 2016 and 2017.

Butali have also engaged four able pairs of hands in a quest to beef up their squad ahead of this season. They have signed former Strathmore University Gladiators captain Festus Onyango, Kennedy Munialo from Wazalendo, Dave Makori from Kenyatta University and Clayson Luvanda from Greensharks. They, however, released Hannington Otieno to Parkroad Badgers.

The Standard Digital


---

Jersey clubhouse catalyst for hockey's future

By Richard Bright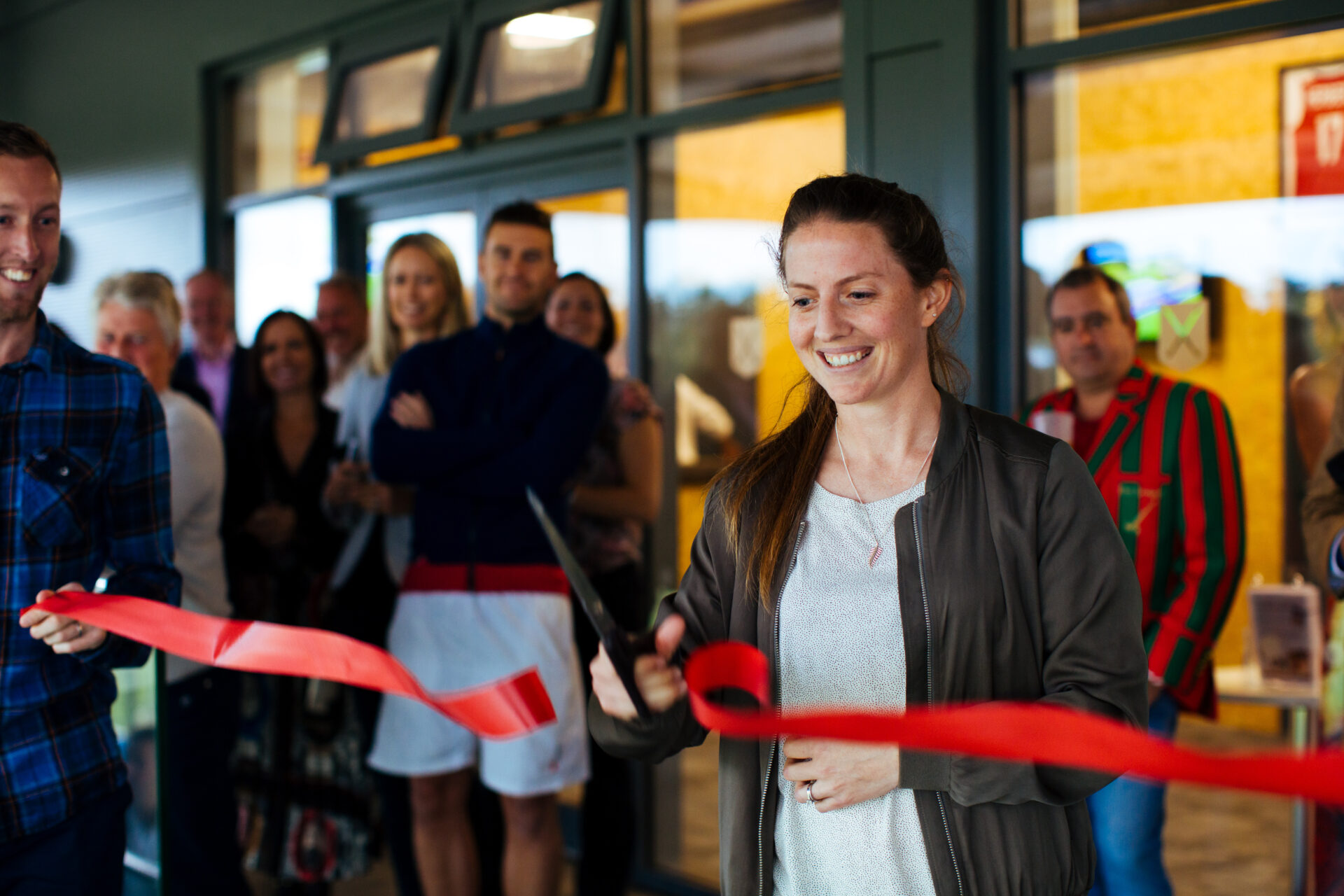 The opening Jersey Hockey's clubhouse this season will help secure the future of the sport, as well as being a driver in more travelling sides visiting the island.

That was the view of island hockey chiefs after a near five-year ambition to build the two-storey facility at Les Quennevais to the tune of nearly £1 million, 95 per cent of which has been raised by club members.

Hockey officials first announced plans in early 2014 and set about fundraising for the hundreds of thousands of pounds needed to fund a project which would see all eight of the island's hockey clubs, including men and women, and 450 members use the facility.

At the beginning of the season, Jersey-born Beckie Middleton was accompanied by husband Barry and Giselle Ansley to open the clubhouse, which has been built onto the back of existing seating and features changing rooms and a large balcony overlooking the playing surface.

Sarah Heelis, Jersey Hockey's administrator, said: "A 'home for hockey' is something the sport has been lacking for many years and it will play a huge role in the future of our sport in Jersey. "It will surely add to the number of visitors coming to the island to enjoy the sport."

Hockey has been part of island life for the last 120 years. Not even the War could prevent the island's women's players from applying to keep on playing on Thursday nights during the Occupation.

In the 1900s, the island also started receiving touring sides and this new facility will certainly appeal for today's club sides to continue that trend.

The club has been well supported by investment management firm Rathbones since 2015, with a fresh deal recently inked until 2022.




Paul Masterton, Jersey Hockey's chairman, told ITV News: "What we've done here has really helped secure the future of a great sport – hockey in the island. We've got great traditions in the sport, but this is all about looking forward, securing the sport, getting lots and lots of capacity for our juniors that are coming through now and just beginning their careers."

Natacha Kay, ladies captain, added: "I think it's really going to bring in the crowds and also it's going to be a driver, I think, for more hockey players to be willing to come and try hockey."

Does your club have interesting news or features? This email address is being protected from spambots. You need JavaScript enabled to view it.

Subscribe to our print or digital edition for the bigger picture in 2020. Discounts with our partners and major savings on our digital product for global readers. Find out which subscription suits you best. Sign up now!

It's a huge year for the sport – and our mission is for all juniors, grass roots, masters and general hockey lovers to read the game.



The Hockey Paper