All the news for Tuesday 24 December 2019

New Pro League schedule 'a smart change from FIH' says Germany legend Tobi Hauke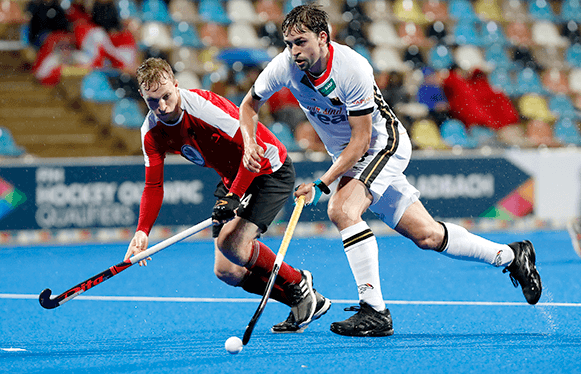 The second season of the FIH Hockey Pro League gets underway in January 2020 after a hugely successful first edition. We caught up with the coaches and players from the participating teams as they prepare for the new-look FIH Hockey Pro League season to get underway. In the following interview, Germany men's midfielder Tobias Hauke – a double Olympic gold medallist from Beijing 2008 and London 2012 and the FIH Men's player of the Year for 2013 – looks ahead to forthcoming season and what the Pro League means to him and his team.

Germany (FIH World Ranking: 6) finished the 2019 FIH Hockey Pro League season in sixth position. Their 2020 campaign starts with an away fixture against Spain (WR:8) on 24 January 2020.

What did the side learn from the first season of the FIH Hockey Pro League?
Tobias Hauke: "I actually didn't play the first season because of injury, but I tried to watch nearly every game, not only the German games. I think we learned a lot because it was the first time that we've had big games every month, we never had it before. I think this is also what we will try to do better for this year, to be ready in the head for big games coming every one or two weeks and not just having half a year break until the next big games come. So, we have to be mentally ready for the big games."

What are the team's ambitions for this second season?
Tobias Hauke: "First of all, I'm really looking forward to playing my first Pro League game – I didn't play last year, as I said already. I want to stay on the pitch and play the big teams. Of course, we want to be better than last year, we want to try to make a big step ahead of the [Tokyo 2020] Olympics, to play good games against the best teams from all over the world. I think this is why we all love the sport, [the chance] to play against the best from the world."

What are your thoughts on the new FIH Hockey Pro League format that will be introduced in the second season?
Tobias Hauke: "I think it is important to change it this year, ahead of the Olympics because last year every team travelled a lot just for one game. This year I think we, as Germany, have a really good schedule. We play Australia, New Zealand and I think India at home, so the only 'overseas' [outside Europe] trip is to Argentina. I think [ahead] of the Olympics and a year like this, with hockey every day, it is quite important that we don't travel too much. I think it is a smart change from the FIH."

Which fixture are you most looking forward to?
Tobias Hauke: "First of all, I love to play against every team, but this year it is easy for me because we have three games in my home city of Hamburg. I think we play Belgium once and New Zealand twice here in Hamburg at UHC [Uhlenhorster Hockey-Club], and I'm really looking forward to playing in front of my family and my friends, and that is what I really love." 

What was your #MyProLeagueMoment of the first season?
Tobias Hauke: "I didn't play on the pitch, so this is just as a spectator, but I watched a few really good and interesting games. I have to say that my FIH Pro League moment of the first season was the victory of Germany [against] the Netherlands in front of a full crowd in Rotterdam. It was just 1-0, but you know in the past Germany was always good if they didn't [concede] many goals, and in this game they played really good. I really loved to see it."

What message have you got for the fans to get them along to watch the matches in the second season?
Tobias Hauke: "Hockey fans all over the world, what can I say? Come to the games of the FIH Pro League. I think that this year, especially ahead of the Olympics, you will see hockey on the highest level. You will see all the big players, world class players over the last years, and some players for the last time. So, I think it's pretty cool to come to these games and watch these games of a high level." 

#FIHProLeague
#HockeyInvites

Official FIH Pro League Site


---

Nelson-Nichols Appointed Head Coach of U.S. Women's National Team




COLORADO SPRINGS, Colo. – USA Field Hockey has proudly named Caroline Nelson-Nichols as the new U.S. Women's National Team Head Coach.

"I am delighted that Caroline has been appointed as head coach of the U.S. Women's National Team," said Simon Hoskins, USA Field Hockey's Executive Director. "She has represented and coached Team USA at every level and has developed key experiences over her time as a NCAA Division I head coach. She will bring great leadership to the team as we embark on the FIH Hockey Pro League 2020 season."

Nelson-Nichols, a former USWNT athlete and two-time Olympian, has served as the head coach at Columbia University since 2015, totaling 41 wins with the Lions. She became the fourth head coach in program history after three seasons as an assistant coach. Prior to Columbia, she was an assistant coach at the University of Iowa in 2010.

Nelson-Nichols is no stranger to USA Field Hockey and its programming having served in several roles over the past decade within the Olympic Development Pathway. She was appointed to the Board of Directors earlier this year as an Athlete Representative and has stepped down from this volunteer role to take on her new duties. She has also worked within Futures in multiple roles since 2008, including head coach during the National Futures Championships (2016-18) and regional coaching director (2009-12). She is a certified USA Field Hockey coach educator holding International Hockey Federation (FIH) and USA Field Hockey Level 2 accreditations.

"I am honored and humbled to serve as the next head coach for the U.S. Women's National Team," said Nelson-Nichols. "USA Field Hockey has given me so much as an athlete and I look forward to paying all of that forward to the USWNT. I am so thankful to [Simon] Hoskins and the rest of the search committee for entrusting me with this opportunity. This program is incredibly special to me and I can't wait to get started! Go USA!"

Nelson-Nichols played defender for the USWNT from 2007-14 and totaled 165 international caps. She was pivotal on the USA backline and was part of the squad that made impressive runs at the 2014 Champions Challenge in Glasgow, Scotland where they claimed gold, as well as the Rabobank Hockey World Cup in Hague, The Netherlands where they earned fourth. She was also a member of the Beijing 2008 Olympic Games and London 2012 Olympic Games teams.

She had an outstanding collegiate career at Old Dominion University from 2003-06 where she was a three-time academic All-American (2004-06). In 2006, she was named NFHCA first team All-American and was named the Colonial Athletic Association (CAA) Defensive Player of the Year and Player of the Year, the first time in conference history an athlete earned both honors in the same season. In 2017, she was inducted into the Old Dominion University Hall of Fame.

As the new head coach, Nelson-Nichols will hit the ground running in 2020 with the second season of the FIH Hockey Pro League on the horizon. USA's first game will be on Friday, January 24, against The Netherlands.

USFHA media release


---

Junior hockey team management to be named in a couple of days

KARACHI: Pakistan Hockey Federation (PHF) is likely to announce the national junior team management in a couple of days as well as the schedule of the training camp, 'The News' learnt on Sunday.

Pakistan are to participate in the Junior Asia Cup, which will be played in Bangladesh in June 2020. The Asia Cup is also the qualifying round for Junior World Cup 2021.

The PHF is to name a manager, a head coach, assistant coaches and a physical instructor.

Hockey fraternity has expressed surprise at the delay in the appointment of junior team's management as only six months are left before the Junior Asia Cup. The four semi-finalists of Asia Cup will qualify the Junior World Cup.

Former Olympian Qamar Zia, a critic of PHF, said that the delay was hurting Pakistan hockey. "Our junior team missed the last World Cup due to which we are still suffering as our backup talent has been wasted and we are compelled to continue with old players in our senior team. They did not deliver and we failed to qualify for the World Cup and Olympics," he said.

He said that PHF should appoint the junior team management as soon as possible and start the preparation for Asia Cup as it was the lifeline of Pakistan hockey.

Pakistan missed the Junior World Cup because of India's machinations.

Some former internationals and Olympians who have not served in team management before are expected to be given responsibilities with the juniors, sources said.

It was also learnt that the training camp would be held in Lahore or Karachi. The final decision is expected in a couple of days.

The sources also said that PHF was trying its best to organise series with some strong teams before the Asia Cup. If unavailability of funds created problems, then three or five matches between the seniors and the juniors will be organised.

The national senior team is to participate in the Sultan Azlan Shah Hockey tournament in March in Malaysia. The series will also help it remain fit and in form.

In early 1980s, whenever junior team went to play World Cup, the PHF used to organise a series against seniors.

The national selection committee led by Olympian Manzoor Junior has picked 51 players for the training camp on the basis of performance in the recently held national junior championship.

The News International


---

Coach finds out he lost his job – from the media

By T. AVINESHWARAN



Coach no more: Terengganu hockey coach I. Vikneswaran (centre, wearing cap) briefing his team during the final match of Tan Sri P. Alagendra Cup against TNB in January.

PETALING JAYA: I. Vickneswaran woke up, picked up the newspaper and found out that he was no longer the Terengganu hockey coach.

Learning that Terengganu would have a new coach for next year's Malaysia Hockey League (MHL) that way was hard to take.

The former international, who coached the state for three years and won two MHL titles, was taken aback to read that the club had opted to appoint K. Dharmaraj as the team coach.

Even before the Dharmaraj's appointment, he was aware of murmurs that the club was planning to take former South Korean international Seo Jong-ho as the new coach.

"I knew my time with Terengganu ended through the newspapers. For the upcoming season, I will not be coaching any MHL teams, " said the coach, who guided Terengganu to the overall title in the MHL in March.

"The club management did not notify me that I would be replaced.

"As a professional, I am taking this news positively. I wish Dharma all the best in his challenge to bring the team to greater heights."

Now that he will no longer be barking instructions from the touchline, Vickneswaran will don the suit and tie and manage administrative work in hockey.

A deputy chairman of the Malaysia Hockey Confederation (MHC) competitions committee and also Kuala Lumpur Hockey Association (KLHA) deputy chairman, he wants to help grow the game in the country.

He is not alien to the management role as he has managed a few organisations and companies throughout the years.

"I will be assisting Datuk Seri Anil Jeet Singh (chairman of the MHC competitions committee) in planning the national hockey calendar for the next three years.

"We want to plan way ahead and make sure everything runs smoothly in the upcoming Hockey League. I am going to use this experience to build myself as an administrator.

"I like this challenge, and I know I am capable of doing it because of my previous experiences."

Still, he admitted that he would miss the action on the field.

"I have been in the field, so I have an advantage when it comes to getting feedback. Knowing players and coaches makes it much easier for me to make decisions and proposals.

"I have a responsibility towards the game now. I want to contribute as much as possible."

The Star of Malaysia


---

When what was left for fans were blank stares

By Elizabeth Mburugu



Lucy Wangeci is Telkom hockey team defender on Tue, 15. October 2019 4:10 PM. [The Standard Group]

Kenya's most decorated women's hockey coach Jos Openda is hoping for better days in 2020.

Openda, who has had a successful coaching career with 10-time Africa champions Blazers formerly Telkom, says this has been a bad year for Kenya, on and off the pitch.

From a disastrous show at the Tokyo 2020 Olympic Africa qualifiers to Kenyan clubs giving a wide berth to the annual Africa Cup of Club Championships (ACCC), it has indeed been a tough year for players as well as hockey enthusiasts in the country.

"Bad is how can I sum up 2019 because we performed poorly in international duty and there is also nothing to write home about in the local scene," said Openda.

"We sunk to a new low as far as our hockey standards are concerned. Our national teams failed to secure a podium finish and we even struggled against countries like Zimbabwe and Namibia I think we hit our rock bottom," Openda said.

The national teams also faltered in the only international assignment they had this year

The women and men teams failed to excel, finishing fourth and fifth in the 2020 continental Olympic qualifiers held in August in Stellenbosch, South Africa.

While history favoured South Africa and Egypt over Kenya, Kenyans never saw Zimbabwe as a threat in any competition.

However, Zimbabweans stunned the once hockey powerhouse defeating the men and women's team and finished above them in the final ranking.

Kenya beat Namibia 3-1 and 1-0 in men and women's ties respectively.

The men finished a distant fifth behind winners South Africa, Egypt, Ghana and Zimbabwe. The Kenyan women did not sparkle either, finishing above bottom-placed Namibia.

Once again, shoddy preparations and lack of exposure were blamed for Kenya's dismal show. 

The men's team was under the tutelage of long term coach Jos Openda while Tom Olal was in charge of the women.

At club level, Blazers were forced to relinquish their continental title without a fight. This is after they failed to travel to Ismailia, Egypt where they were expected to defend the ACCC trophy early this month owing to financial constraints.

The 22-time Premier League champions joined the long list of Kenyan clubs without sponsors after Telecommunications service provider Telkom Kenya withdrew their sponsorship mid this year.

"It has been the most difficult time for me as a coach and a top official at the club on and off pitch. Having to withdraw from the ACCC and surrendering our trophy was the biggest blow for us (Blazers)," Openda added.

It was not only Blazers who failed to honour the continental championships, Strathmore University Scorpions who had qualified in the women's category also pulled out of the tournament.

Premier League champions Butali Warriors and Kenya Police once again gave the annual tournament a wide berth.

The two sides have for years given the event a cold shoulder with their last participation being in 2017 when Kenya hosted the event at City Park.

Locally, Butali and Blazers extended their dominance of the Kenya Hockey Union men and women's Premier League respectively. The two sides were unrivalled successfully defending their titles on an unbeaten run.

Wazalendo finished second qualifying for next year's Africa championship.

The Standard Digital


---

Adhiambo, Owiti emerge top in hockey awards

By Washington Onyango



Lakers goalkeeper Millicent Adhiambo during a past match. [Washington Onyango,Standard]

After finishing fourth in their debut in the 2019 Kenya Hockey Union (KHU) Women Premier League, Lakers Hockey Club teenage goalkeeper Millicent Adhiambo received the premier league's Most Outstanding Goalkeeper award.

The 17-year-old stopper, who is still a student at Sinyolo Girls High School, has been instrumental in school and club level after she made her debut for Lakers two years ago, guiding her school to the Nyanza Regional School games and Lakers promotion as well as good shows in premier league.

She finished the league with six wins which she credits to hard work and persistence, saying her goal is to attain the national team selection.

"I didn't expect to win this award in my first season but I am happy for the recognition. This is a big boost for me as I continue to grow with my goal dream to join the national team and win the premier league," she said.

Lakers striker Alice Owiti was also voted the 2019 premier league's Most Promising player after finishing third in the top scorers list with six goals behind Blazers's Jacky Mwangi and Strathmore's Gilly Okumu.

Team Manager John Otieno congratulated the players and urged them to continue working hard ahead of next season.

"The girls have a bright future ahead of them and through winning the two awards shows growth the team has made for the past two years. We are very delighted to see hockey players getting awarded for their performance and we hope more will follow suit," he said.

Owiti will have the chance to win her second accolade after being nominated in the Women's Premier League Player of the Year alongside her teammate Ashley Akinyi in the 18 women list.

Lakers finished fourth in the log behind Strathmore, USIU and winners Blazers, where the lakeside queens had a good season upsetting giants and maintaining six wins.

The Standard Digital


---

Erin Matson Wins Honda Sport Award for Field Hockey

By Avery Trendel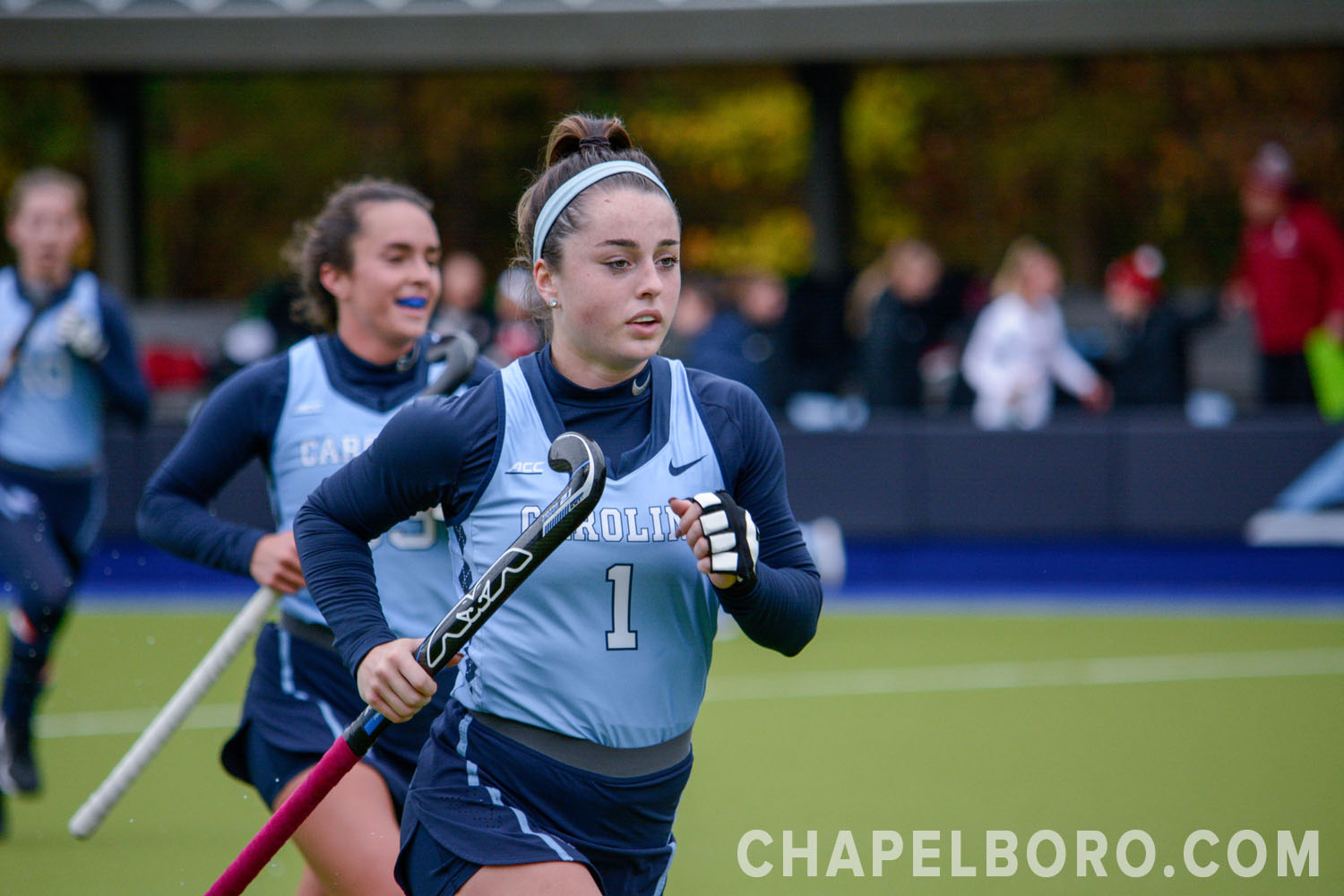 Photo via Dakota Moyer

The most dominant player in all of college field hockey–UNC sophomore Erin Matson–was recognized Monday as the winner of the Honda Sport Award for field hockey.

Matson led the Tar Heels to their second straight 23-0 season, capped off by a second straight national championship. Despite missing three games to play for the U.S. National Team in Olympic Qualifying, she still led the nation in scoring with 33 goals and 15 assists.

In 43 games since arriving in Chapel Hill, Matson has yet to lose a single game.

She becomes the fifth Tar Heel to win the Honda Sport Award for field hockey, and first since Ashley Hoffman took home the honor last season.

"Winning the Honda Sport Award is such an honor, and I'm extremely grateful to have even been nominated," Matson said. "The award means so much to me because it's another opportunity for me to represent my family, my University, my team, and all of the people that love the sport just as much as I do."

Chapelboro.com


---

Fully updated proposal: A Structure fit for the Future



Masters Hockey

In 2017 a resolution was put by clubs to the England Hockey AGM and was strongly supported by the membership to review the way the sport was structured locally. Since then, England Hockey has been consulting widely and developing a proposal for change for the membership to consider at the 2020 England Hockey AGM. This consultation process and the steps taken along the way are all available here.

In the summer of 2019 a series of consultations were undertaken around the country, followed by an online survey for members. Having taken on board this feedback an updated proposal now sets out the plan to modernise, streamline and improve the administration of hockey for the benefit of players, clubs and the organising bodies.

This presents a once-in-a-generation opportunity to systematically improve the sport while aligning our collective efforts more effectively.

The proposals will help to create:
• A fairer structure for clubs and participants to progress within competitions and league structures
• Common league rules across the genders and different areas
• Improved junior competition structures
• Less travel for clubs and players
• Common structures and approaches that will make administration easier for clubs and associations
• A leaner, more accountable structure that will be easier to improve in the future, aligned to clubs' wishes

To read more about the proposals please see the following:
• Summary version - click here
• Full detailed proposal - click here
• Area maps and draft adult league structures - click here



AGM Resolution: A Structure fit for the Future - Exec summary cover



AGM Resolution: A Structure fit for the Future - Full version cover

All member bodies of England Hockey – namely clubs and member associations – will be able to vote on the proposals at the 2020 England Hockey AGM on 17 March. In early February 2020 voting instructions will be sent to England Hockey key contacts in each organisation, along with the resolution and instructions on how to vote.

England Hockey Board Media release


---

Could this be a structure fit for hockey's future?

By Mike Haymonds

THE new England Hockey chief executive Nick Pink said in a recent interview that "England Hockey will work with clubs on a 'collective journey' before implementing any changes to the domestic set up".

However, the South, by far the largest of the five current regional administrations in terms of clubs and players, is finding it difficult to reconcile the latest EH restructuring proposals with this statement. It may be thought that Its views should carry more weight than the other four English regions but it faces the greatest upheaval of all.

Unlike the other regions, which will not significantly change, it is proposed that the South will be split into three of the country's future eight administrative areas with three separate leagues replacing the present single men's and women's South Leagues.

A part of this additional workload could be reduced by merging men's and women's leagues committees but it is likely that such committees would soon split into separate administrations. This would increase the number of administrators required and the expense, which appear to be contrary to the stated purpose of the proposals.

It is highly improbable that more than a few of the present volunteer administrators would carry on.   There is already an age problem with retirement looming for many volunteers but the proposed re-organisation provides no traditional area with existing loyalties to produce the required new volunteers. For leagues, the new organisations would need to recruit and supervise them but will not themselves yet exist to organise their birth. This would create a need to recruit a large number of paid personnel - with mainly no essential local knowledge.

England Hockey has already stated that there will be no funds forthcoming for this and that any increased funds will have to be provided by member clubs.

At present South League clubs pay £25 per team for 22 fixtures a season, a sum that has not increased for over twenty years. In future this cost would increase sharply.                        
   .
The question can be asked: "if it ain't broken, why fix it ?"

There is an inference that existing leagues are no longer fit for purpose.  This does not appear applicable as far as the South League is concerned,

The South League has, over its 48 years, adapted to the needs of league hockey and of its clubs.

This has extended to providing league hockey to all senior men's teams throughout the South and indeed beyond. Tolerance and varied rules provide for the differing needs of lower teams and geographic adjustment is provided to accommodate the varying location and density of clubs. In other words, the League already provides what England Hockey is stated to be aiming for.

A major change for the South, apparently wanted by EH, other than the substantive total break from one region into three areas, is the creation of a London area. This is ironic because, as England Hockey is aware, the creation of such an area, a symmetric fourth region for the SHL, is a development that was planned when the publication of these proposals put it on hold. While mentioning symmetry, EH is propounding eight areas. Why not four?

A further loss that would be occasioned is that of the standard of hockey for many of the SHL teams. The Premier division is the strongest outside the National League but, under these proposals, it would be split into three with an inevitable drop in standard in its new format. This would reduce the standard right down the three league pyramids.

England Hockey contend that this could be balanced by a reduction in travelling. It is impossible to form a judgement on this as EH has not yet published the detail of its proposed new areas.

The six new leagues would presumably need three new websites, or possibly one, devised as necessary by EH. The League and others are not necessarily impressed by EH's IT record to date.

The chairman of the South League Mike Ward, in that League's response to the proposals, said: "We believe that it is impossible to achieve what is outlined in the proposed time scales. It is proposed that the scheme should be approved at the England Hockey AGM in March 2020 and the new arrangements set up in time to advise clubs/teams of what they are playing for (in the new structure in 2021/22) before the start of the 2020/21 season six months later.

"We do not believe the proposals justify breaking up an institution which has served hockey well for nearly fifty years."

The six-month timescale, largely outside the playing season, will involve allocation of teams to the new areas before dealing with objections and appeals (when clubs become aware of what they face) and also with the stated objectives of new registration of players and uniformity of league rules.

Ward says: "We do not believe the proposals are in the interests of hockey in the South and its members, or indeed are practical, and we believe that any decision on possible implementation should be delayed at least a year with EH publishing greater details for consideration and debate later."

Mike Haymonds is the Press Officer of the South Hockey League

The Hockey Paper


---

Memories of a very special friend.
George Brink




I first met Jack Simonian through umpiring hockey at Rugby Hockey club in Warwickshire. In typical Jack fashion he never let on his Hockey pedigree, so it was with complete surprise when umpiring a game together a few years later some know-it-all player disagreed with a decision Jack made by claiming he had played in Premier League so he knew Jack was wrong. Quite calmly Jack said, "I've been to three Olympics so I know I'm right". Needless to say the player was put firmly in his place, but my mouth fell open at this statement as I had never suspected he was an Olympian let alone a triple Olympian, Jack was so unassuming.

In the pub after the game, Jack explained he had played Goalkeeper for Kenya at the 1960 Olympics in Rome, the 1964 Olympics in Tokyo and the 1968 Olympics in Mexico and that he should have gone to the 1972 Olympics in Munich, but in retrospect was very please work commitments kept him from going. I also found out that he had been the East African Safari Rally Champion in both cars and on bikes!

By now I had tasted the Famous Jack Simonian Curry that ended every pre-season tournament that Rugby Club ran. It was fiery hot but so delicious. He also introduced me to Basmati rice, which quickly became the only rice we eat. He taught me how to cook both to perfection, though my curries are decidedly cooler than anything Jack made. His curries were that renowned that he often made them for his local pub in Monks Kirby, where they were always a huge hit.

Fast forward a year or two to 1997 Junior World Cup in Milton Keynes. I was sitting in the stands just behind a few acquaintances from the Birmingham and London Sikh Union and Khalsa clubs and they were chatting to a visiting friend of theirs from Kenya, one Avtar Singh Sohal, better know in Hockey circles as Tari. Tari turned to one of the guys and asked if he knew where Jack Simonian was to which the reply was, "Somewhere in the Midlands near Rugby". I quickly called Jack and told him I had a surprise for him and handed Tari my phone rekindling a friendship that had begun at the Sikh Union Hockey Club in Nairobi in the 50s. Tari had been captain of the Kenyan Olympic team at the 3 Olympics Jack went to. I took Jack to the next day's play to meet his old friend. They promised to get together again soon and that gathering happened at my house where there was a veritable gathering of former Olympians as well as Hockey administrators from both Kenya and Uganda.

One of the outcomes of that gathering was an undertaking for Uganda and Kenya to  once more play international matches against each other and in due course this happened. Jack and I were invited to come out to Uganda at their expense to umpire these historic games (being unofficial internationals we were allowed to have this honour). At breakfast the first morning at the Hilton Kampala, Jack asked the waiter if they had any Tobasco sauce to which a brand new bottle arrived at the table. Jack proceeded to turn his eggs completely red and the bottle lasted 3 days before having to be replaced! I still enjoy eggs and Tobasco sauce, but I am only brave enough to put 2 -3 drops on instead of drowning my eggs.

Jack and I umpired the Ugandan Club Championships including the final during that week, and although there was some doubt if the Kenyan teams were actually going to make it, eventually the Kenyan Women's team made it and two Internationals were played. After the games the Kenyan captain thanked us profusely for umpiring saying it was some of the best umpiring she had experienced. I was a bit taken aback as they had not long returned from the Commonwealth Games in Malaysia where some very impressive umpires had been on duty. We had been favourably compared to the likes of Gill Clarke, Jane Nockolds, Jean Buchanan and if I'm not mistaken Marelise de Klerk who went on to blow over 200 internationals.

Back home I got to hear of many of Jack's exploits and suffice to say, what goes on tour, stays on tour. It did come out though that after the 1968 Olympics Brigadier Atif of Pakistan offered Jack a Pakistani passport if he would change allegiances and play for Pakistan!

I accompanied him to many Sikh gatherings in Birmingham, Coventry and London because "he had always driven with a navigator and these Sat-Nav things were bloody useless at the job" and it never ceased to amaze me how parents would bring their children to introduce them to The Great Jack Simonian and seek out his autograph. That is how much of a sports legend Jack was in the ex-pat Kenyan Sikh community in England.

Jack's love of motorbikes saw him dashing around Warwickshire on a 250cc Suzuki until one day while transporting a 50Kg bag of coal on the back of his bike his foot caught on it while dismounting bringing the bike and coal crashing down on him and breaking his hip. "All those years of rallying without serious injury and now, like a silly bugger, I do this to myself" he lamented.

When my son started expressing an interest in riding motorbikes (which must be every parent's nightmare) I told him he should speak to Jack. Jack immediately corrected Charles' terminology by saying "they are not motorbikes, they are coffins on wheels". After a brief pause while that sunk in, Jack continued "You know in a car they have a crumple zone to save you from injury? Well on a motorbike you are the crumple zone". My son has never again entertained the idea of riding a bike. Thank you, thank you, thank you, Jack.

Restricted now to his trusty red Nissan Jack made sure he would never be caught shot carrying everything including the kitchen sink in the back of the car. There were enough supplies in it I swear he could have survived at least a month if he ever got stranded.

For his 70th birthday his kids bought him a driving experience around Donnington Park Race track in a souped up sports car. When he took the wheel the instructor by his side was having puppies at the speed Jack was going into the first corner and when they emerged safe on the other side the instructor said "You've done this before" to which he replied "East African Rally Champion in cars and Bikes". The instructor admitted he was probably superfluous to the ride and sat back and enjoyed getting a Jack masterclass.

Jack always expressed wonder at modern goalkeeping equipment and often said, "I wonder what I would have been like in that gear. In my time it used to hurt like hell when you got pinned." Last year I saw a picture of Jack in his heyday at the Olympics. In cane pads with cricket wicket keeping gloves on he was diving head first at a striker preparing to hit the ball. "Jack you were insane!" was my comment to him. I don't think a keeper with all today's modern safety gear and helmet would do that now!

On my 50th birthday in 2006 Jack presented me with an FIH tie still in its cellophane wrapping with the injunction that I would probably be more likely to wear it than him. No other explanation was forthcoming as to how he had an FIH tie, but for me it was a fantastic gift that I treasure. I only starting thinking last year as to how Jack came to be in possession of this tie when he mentioned in passing that he had been goalkeeper of the Tournament at the Olympics, which was why Brigadier Atif had been so keen to get him on board. Slowly the penny dropped that in the 60s the Olympics was very much an amateur occasion so any prize given to a player could only be something like a tie. On asking Jack about this he confirmed that he had been awarded the tie as Goalkeeper of the Tournament at the 1968 Olympics in Mexico and that the tie was indeed his prize. 38 years later and still not out of the cellophane, no wonder he said I would be more likely to wear it. I am still amazed that I was given such a priceless piece of Hockey memorabilia by Jack and treasure it even more than before.

Earlier this year I told Jack that I had taken up infusing gin with different botanicals and was enjoying the experiments. He told me his favourite gin was a rhubarb gin and I promised to give it a go if I found some rhubarb. A couple of weeks later I indeed found some and duly started to make rhubarb gin. After 12 hours of infusing I tasted it and it was awful. "All those years of drinking Tobacco sauce and your overheated curried have buggered up you tastebuds", I told him. "Patience" was his reply. True enough a further 12 hours down the line something wonderful happened and rhubarb gin is now a firm favourite of everyone who tastes it. Thank you, Jack, I will remember you every time I have one (and my wife has got me to make 10l on tap for Christmas so there are going to be a lot of memories!).

When I wished Jack a happy birthday on the 15th of December he thanked me and added this line "However, we are all leaves on a tree, some fall off and others stay on for a while!! I do miss all your company, but memories will have to suffice. Such is The Precious Life that we are gifted!!"

Just on Sunday via email we were bemoaning the fate of his beloved club Sikh Union, Nairobi being relegated from the Kenyan Premier League and before I could reply, Jack's leaf fell.

When I returned to South Africa from living in England, Jack gave me a beer mug with the Afrikaans expression "Totsiens" engraved on it which essentially means "until we meet again".

Totsiens, my friend, you will be sorely missed by me and my family. You were a very special friend both on an off the Hockey pitch.