All the news for Tuesday 27 August 2019

Upsets on day one of South African Hockey IPT

MORGAN PIEK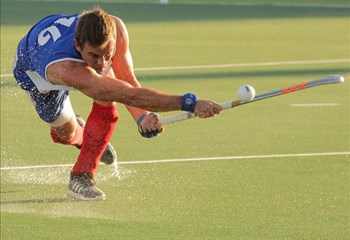 Daniel Bell of Western Province - Morgan Piek

Day one of the 2019 senior men's and women's IPT being played in Bloemfontein proved to be a day of upsets as some of the stronger and much more fancied teams had to settle for defeats.

In the opening game of the tournament being played at the University of the Free State and at St Michaels School, the Southern Gauteng men's team got off to a strong start, but in the final quarter had to hold off a strong comeback effort by Eastern Province to claim at 7-4 victory.

The Southern Gauteng women in their turn had no trouble in dispatching Eastern Province 10-1.

In the biggest upset of the day, the Northerns men came from 2-0 down in the final quarter to beat Western Province 3-2. This after the side from the Cape opened the scoring just 20 seconds into the game, after the Northern goalkeeper, committed a foul in the scoring D.

In the last match of the evening, the Free State women claimed another massive upset when they also beat Western Province 3-2. As in the match prior, the Western Province also took just 20 seconds to get on the board, however, this time their goal came through open play. A valiant fightback by the hosts saw them defeat the star-studded Province out for claim arguably the biggest upset in the women's section.

The Free State men also made a big statement on day 1 by beating KwaZulu-Natal Inland 7-0 in their opening match. This is the men's B Section, but it was the biggest victory of the day by any of the men's teams.

CLICK FOR DAY 1 RESULTS

Fixtures to keep an eye for Tuesday:

8:30: Southern Gauteng (W) vs. Northern Blues (W) – UFS A
8:30: North West (M) vs. Northern Cape (M) – St Michaels
10:15: Southern Gauteng (M) vs. SG Witsies (M) – UFS A
13:45: Free State (M) vs. KZN Mynahs (M) – St Michaels
15:30: KZN Raiders (M) vs. Northern Blues (M) – UFS A
17:15:  Free State (W) vs. KZN Raiders (W) – UFS A

Full results and fixtures as well as team lists can be found on https://saha.altiusrt.com/

Live streaming of A Section matches on https://www.facebook.com/ShoOTTS (No commentary)

OFM


---

Free State Hockey Association announce OFM as official IPT Media Partner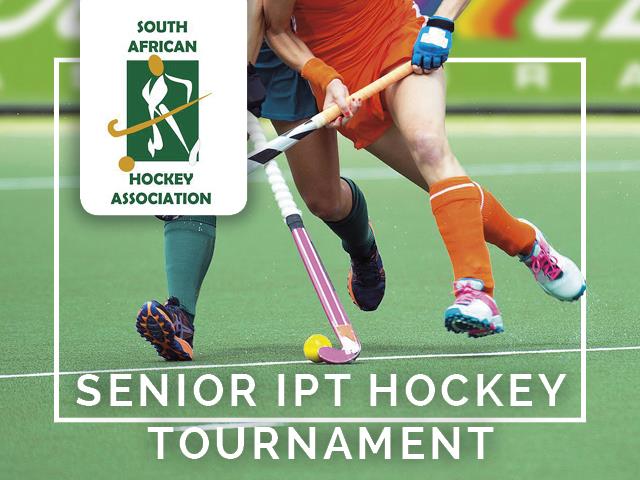 In a fantastic announcement for the South African Hockey Senior Interprovincial tournament getting underway in Bloemfontein on Monday, the host association Free State Hockey Association have announced the on-air media sponsor of OFM.

The agreement will see OFM assist in an on-air and independent printed media campaign over the tournament.  They will also dedicate an event information page on http://www.ofm.co.za until 31 August 2019.

OFM will send have an activation team at the stadium and will have live crossings to the OFM studio on Saturday 31 August 2019. As part of the agreement, OFM will also provide the wonderful Sam Luddidi as MC to do the prize-giving. OFM will also have their sports editor, Morgan Piek, produce audio clips and comments from event organisers in their sport reports.

The SA Hockey Association are excited to welcome OFM on board for the Men's and Women's IPT and look forward to a fantastic partnership!




SA Hockey Association media release


---

Tokyo 2020: Potential India Vs Pak headache for FIH

s2h Team




An India vs Pakistan men's Olympic hockey qualifier looms large.

Mathematically, the marquee clash holds a strong chance of happening, given the FIH rankings criteria and the luck of the draw.

Belgium, Argentina and South Africa have qualified directly by winning their respective continental championships.

Japan have qualified directly by virtue of being hosts as well as clinching the Asian Games gold medal last year.

The Olympic tournament comprises 12 nations with four slots already filled and one continental championship (Oceania) yet to emerge.

After the Oceania championship early September, there will be seven berths up for grabs.

It would take wishful thinking to bet against world No. 1 Australia winning the Oceania gold and qualifying for the Tokyo Games next year.

A total of 14 nations based on rankings and FIH Series Finals finalists make up the qualifying head-to-head double leg playoffs in October-November.

If it goes according to script and Australia qualify directly, India (currently ranked fifth) will become the second best ranked.

If New Zealand spring a coup, India will remain the third best ranked team in the fray.

Either way, India are on a possible collision course with Pakistan.

This is because the top three best ranked nations will be drawn by lots to find opponents from the bottom three where Pakistan (currently 12th in the pecking order and 17th in the rankings) find themselves.

China or Austria are India's other possible opponents.

India by virtue of being a higher ranked nation will be deemed hosts.

The big question would be whether a match in India would be allowed to take place given the current political scenario.

It would then seem likely that the qualifier involving India will be held at a neutral venue.

Stick2Hockey.com


---

Dutch women take field hockey championship; set for 2020 Olympics

By Janene Pieters

The Dutch women's field hockey team won the European Championships in Antwerp on Sunday with a 2-0 victory over Germany. With the European title in hand, the Dutch women also won a place in the Olympic Games in Tokyo next year. The team and coach Alyson Annan are delighted, NU.nl reports.

Kelly Jonker put the Netherlands on the scoreboard in the first 15 minutes of the match. The second goal was scored by Lidewij Welten in the very last minute of the match. With only 90 seconds left on the clock, Germany replaced its keeper with a fielder. Welten tapped the ball into the empty goal post and secured the European title for the Netherlands.

Coach Annan is delighted with the title and the Dutch team's place in the Olympic Games next year. "I asked a lot from the players in the last four weeks", she said to the newspaper. "It was a challenging period in which they had to introduce elements that were new to them. That wasn't easy, but at the European Championships we really grew in the tournament and the team radiated confidence. I am proud of that."

Captain Eva de Goede could not be happier. "We wanted to play great every match and play opponents off the mat, but in the end the most important thing was that we win. I am so happy that we did it. It stood at 1-0, every time they came into the circle was make or break. The 2-0 was the redemption. I always trusted this team that we would score. I think that's so great."

This is the 10th European title for Dutch women's hockey. The other nine were won in 2017, 2011, 2009, 2005, 2003, 1999, 1995, 1987, and 1984.

NL Times


---

Batch names Kookaburras team for Olympic qualifiers

Nic Kerber




The Kookaburras team that will attempt to achieve qualification for the Tokyo 2020 Olympics at the upcoming Oceania Cup has been announced.

Kookaburras Head Coach Colin Batch finalised his 18-player team for the tournament to be held in Rockhampton, Queensland from 5-8 September 2019.

The Oceania Cup comprises a best-of-three match series against New Zealand for both the Kookaburras and the Hockeyroos, and doubles as the qualifiers for Tokyo 2020.

Nine of the 18 players selected by Batch have made over 100 Kookaburras appearances, while the least experienced member of the squad, 22 year old Jacob Anderson who heralds from Mackay just north of Rockhampton, has also been included for the crunch matches.

Fellow Queenslander Daniel Beale is another to be named, the midfielder's inclusion based on passing a fitness test later this week having recovered from a hip flexor injury.

"He (Beale) has to pass a fitness test on Friday but he is making good progress and we're very confident he'll be right to go," said Batch.

On the flipside, experienced forward Trent Mitton has been ruled out after injuring his hamstring on the weekend.

"It didn't look good but I still wanted to get the medical staff to assess him to be absolutely sure," said Batch on Mitton's setback.

"We've got a couple of injuries which is all part of it, but it's obviously disappointing for them as players and us as a team."

Considering the Kookaburras' squad depth and sustained success over recent times that has seen them currently hold down the number one world ranking, Batch admits selection for the team was difficult.

"I don't dwell on it but yes there is some disappointment every time we have a selection and this one is no different," said Batch.

"We have got a very good squad with a lot of depth and we've used that throughout the Pro League, so in this instance we have picked a team to win the Oceania Cup."

But while there are always players who miss out, Batch agrees a large element of the Kookaburras' achievements have been built around a unified team first mentality.

"I actually reminded the players about that point yesterday…that one of the fundamentals of the success we have enjoyed over the last three years is that it has been a united front and those players not selected have always been very supportive of those that have," said Batch.

"So while understanding there will always be some individual disappointments, there is certainly the perspective among the whole group of having the bigger picture in mind."

The Kookaburras have been gradually building towards what Batch categorically states as the team's most important matches of the year, and he is confident they will be as best prepared as they can be for the opening match on Thursday week (5 September).

"We've had steady progress but we're not where we want to be yet," said Batch.

"We realise the tournament doesn't start for another week but we had the week long training camp in Japan and I see this week as a very important preparation week for us.

"Then we head to Rockhampton on Sunday. The excitement will build even more once we get away, but this week of training is really important that we get it right."

For more information on the Oceania Cup visit http://hockey.org.au/OC19

The 2019 Oceania Cup is owned and delivered by the Oceania Hockey Federation in conjunction with the Rockhampton Hockey Association.

Kookaburras squad - Oceania Cup 2019
| | | | |
| --- | --- | --- | --- |
| Name | Date of Birth | Hometown, State | Caps (Goals) |
| Jacob ANDERSON | 22/03/1997 | Mackay, QLD | 16 (8) |
| Daniel BEALE | 12/02/1993 | Brisbane, QLD | 168 (28) |
| Tim BRAND | 29/11/1998 | Chatswood, NSW | 31 (13) |
| Andrew CHARTER (gk) | 30/03/1987 | Canberra, ACT | 175 (0) |
| Tom CRAIG | 3/09/1995 | Lane Cove, NSW | 94 (26) |
| Matthew DAWSON | 7/04/1994 | Killarney Vale, NSW | 129 (12) |
| Blake GOVERS | 6/07/1996 | Wollongong, NSW | 94 (79) |
| Jake HARVIE | 5/03/1998 | Dardanup, WA | 61 (3) |
| Jeremy HAYWARD | 3/03/1993 | Darwin, NT | 146 (62) |
| Tim HOWARD | 23/06/1996 | Wakerley, QLD | 51 (1) |
| Tyler LOVELL (gk) | 23/05/1987 | Perth, WA | 140 (0) |
| Eddie OCKENDEN | 3/04/1987 | Hobart, TAS | 355 (70) |
| Flynn OGILVIE | 17/09/1993 | Wollongong, NSW | 100 (20) |
| Matthew SWANN | 16/05/1989 | Mackay, QLD | 195 (7) |
| Corey WEYER | 28/03/1996 | Biggera Waters, QLD | 35 (3) |
| Jake WHETTON | 16/06/1991 | Brisbane, QLD | 194 (64) |
| Tom WICKHAM | 26/05/1990 | Morgan, SA | 45 (19) |
| Aran ZALEWSKI | 21/03/1991 | Margaret River, WA | 180 (23) |
Oceania Cup

Oceania Cup 2019 (doubles as qualifiers for the 2020 Tokyo Olympics)
5-8 September 2019
Kalka Shades Hockey Fields, Rockhampton, Queensland

Thursday 5 September 2019

Kookaburras v New Zealand (4:00pm AEST)
Hockeyroos v New Zealand (6:00pm AEST)

Saturday 7 September 2019

Hockeyroos v New Zealand (4:00pm AEST)
Kookaburras v New Zealand (6:00pm AEST)

Sunday 8 September 2019

Hockeyroos v New Zealand (4:00pm AEST)
Kookaburras v New Zealand (6:15pm AEST)

Click here to purchase tickets.

Hockey Australia media release


---

Hockeyroos team announced for crucial Olympic qualifiers

Nic Kerber




A Hockeyroos team filled with a mix of youth and experience has been named for the Oceania Cup, which will double as qualifiers for the Tokyo 2020 Olympics.

A Hockeyroos team filled with a mix of youth and experience has been named for the Oceania Cup, which will double as qualifiers for the Tokyo 2020 Olympics.

The Oceania Cup, which will take place in Rockhampton from 5-8 September 2019, comprises a best-of-three match series against New Zealand as both the Hockeyroos and the Kookaburras look to gain Olympic qualification.

Hockeyroos Head Coach Paul Gaudoin has welcomed back Lily Brazel, Jane Claxton and Mariah Williams, the trio having missed the recent Tokyo Test Event in Japan through injury.

Veteran defender Jodie Kenny also returns, the dual Olympian adding a wealth of experience competing in high stake matches alongside fellow 200 capped players Emily Chalker and goalkeeper Rachael Lynch.

"There were some players who were unlucky to miss out but we're confident with the group we have selected that they can get the job done," said Gaudoin.

"Everyone is fit. Those who weren't in Japan were certainly training hard back in Perth and are ready to go."

"Jodie (Kenny) has got a family in Brisbane so we've been trying to take that into consideration in how we manage her, but she's a quality player and with her experience she is an integral part of our group."

Youngster Amy Lawton retains her spot in the team after the 17 year old Victorian impressed in her performances in Tokyo earlier this month, which also saw her score her first Hockeyroos goal.

"Amy really impressed us with her performances in Tokyo, she got better as the tournament went on and has been rewarded with selection in this team."

Ashlee Wells edged out Jocelyn Bartram to be named as the other goalkeeper alongside Lynch.

Gaudoin believes the Hockeyroos' participation at the Tokyo Test Event has given his team an excellent lead in to the Oceania Cup, having played four matches in five days in hot conditions. The Olympic qualifiers will see the Hockeyroos play three matches in four days against the Black Sticks Women.

"Our entire year has been built around ensuring we are in the best possible condition and give ourselves the best opportunity to beat New Zealand at the Oceania Cup and qualify for the Olympics," said Gaudoin.

"Competing at the Tokyo Test Event has given us some excellent match conditioning and been great preparation for what awaits us in Rockhampton," said Gaudoin.

"We got through the four games in five days in Japan relatively unscathed which is pleasing. It was pretty taxing so it was great preparation heading into this tournament."

The Hockeyroos will arrive in Rockhampton on Sunday to finalise preparations ahead of their opening match against the Black Sticks on Thursday 5 September 2019.

The 2019 Oceania Cup is owned and delivered by the Oceania Hockey Federation in conjunction with the Rockhampton Hockey Association. For more information on the Oceania Cup visit http://hockey.org.au/OC19

Hockeyroos squad – Oceania Cup 2019
| | | | |
| --- | --- | --- | --- |
| Name | Date of Birth | Hometown, State | Caps (Goals) |
| Edwina BONE | 24/04/1988 | Orange, NSW | 192 (4) |
| Lily BRAZEL | 26/01/1995 | Sydney, NSW | 45 (1) |
| Emily CHALKER | 28/07/1992 | Crookwell, NSW | 230 (80) |
| Jane CLAXTON | 26/10/1992 | Adelaide, SA | 172 (18) |
| Kalindi COMMERFORD | 18/11/1994 | Ulladulla, ACT | 40 (7) |
| Madison FITZPATRICK | 14/12/1996 | Cabarita Beach, QLD | 69 (15) |
| Savannah FITZPATRICK | 4/02/1995 | Cabarita Beach, QLD | 57 (13) |
| Jodie KENNY | 18/08/1987 | Wamuran, QLD | 224 (111) |
| Amy LAWTON | 19/01/2002 | VIC | 5 (1) |
| Rachael LYNCH (gk) | 02/07/1986 | Warrandyte, VIC | 215 (0) |
| Rosie MALONE | 08/01/1998 | Burleigh, QLD | 43 (11) |
| Georgina MORGAN | 15/05/1993 | Armidale, NSW | 90 (18) |
| Kaitlin NOBBS | 24/09/1997 | Newington, NSW | 71 (4) |
| Brooke PERIS | 16/01/1993 | Darwin, NT | 162 (25) |
| Renee TAYLOR | 28/09/1996 | Everton Park, QLD | 72 (7) |
| Sophie TAYLOR | 12/09/1995 | Melbourne, VIC | 26 (1) |
| Ashlee WELLS | 1/08/1989 | Morwell, VIC | 118 (0) |
| Mariah WILLIAMS | 31/05/1995 | Parkes, NSW | 76 (12) |
Oceania Cup

Oceania Cup 2019 (doubles as qualifiers for the 2020 Tokyo Olympics)
5-8 September 2019
Kalka Shades Hockey Fields, Rockhampton, Queensland

Thursday 5 September 2019

Kookaburras v New Zealand (4:00pm AEST)
Hockeyroos v New Zealand (6:00pm AEST)

Saturday 7 September 2019

Hockeyroos v New Zealand (4:00pm AEST)
Kookaburras v New Zealand (6:00pm AEST)

Sunday 8 September 2019

Hockeyroos v New Zealand (4:00pm AEST)
Kookaburras v New Zealand (6:15pm AEST)

Click here to purchase tickets.

Hockey Australia media release


---

Team on the right track, says Rani Rampal

She, however, admits that there are areas for improvement



Having a ball: India produced a superlative performance in the Olympic Test event in Tokyo, outshining higher-ranked teams. 

India's invincible run in the Olympic Test event has boosted the confidence of the women's hockey team, but there are still areas where it needs to put in the hard yards ahead of the FIH Olympic Qualifiers, according to skipper Rani Rampal.

The Indian women's hockey team put up a brilliant performance at the Olympic Test event in Tokyo as it defeated host Japan 2-1 in the final.

Captain Rani seemed extremely pleased with the way the side played against formidable sides like World No. 2 Australia, World No. 11 China and World No. 14 Japan.

Incredible

"It was incredible to remain unbeaten throughout the Olympic Test Event. The hard work put in by the players in the various training camps ahead of the tournament paid dividends. A victory in this tournament has given us a lot of confidence ahead of the tour of England and the FIH Olympic qualifiers," said Rani.

"We still have to improve in certain areas, but the team is confident of booking a place in the Tokyo Olympics. Our preparations have been excellent so far and we have to just keep building on our game.

"The Olympic Test event was very helpful in understanding the level of our game as we played against some strong teams, including Australia. Our only aim is to qualify for the Olympics and I feel we are on the right track," she added.

Rani, who was named the 'best player' at the FIH Women's Series Finals Hiroshima 2019, said the side is a well-settled unit and all players are extremely clear about their roles.

"After wonderful performances at the FIH Women's Series Finals and the Olympic Test event, we have players who are very clear about their roles, and perform them industriously on the field.

"We have gained momentum at the right time and have to keep improving our skills as the team approaches the Olympic qualifiers," said Rani.

India began the tournament with a 2-1 victory over hosts Japan before holding Australia to a 2-2 draw in the second match. India then drew 0-0 with China in its last round-robin match.

Pat for Gurjit

Rani was all praise for drag-flicker Gurjit Kaur, the top-scorer in the competition with three goals.

"Gurjit has improved immensely in the last couple of years. She is a vital player for us and I am delighted to see her in form ahead of important tournaments," said the skipper.

The Hindu


---

Tickets on sale for inaugural Hockey One League

Nic Kerber




Ticketing packages for the highly anticipated inaugural Hockey One season went on sale nationally today, featuring outstanding value for money and attractive family-friendly options.

The inaugural season of Hockey One will comprise seven rounds and culminate in semi-finals and a double header men's and women's grand final day in November. Availability of tickets for home & away matches of all seven new Hockey One teams (Adelaide Fire, Brisbane Blaze, Canberra Chill, Hockey Club Melbourne, NSW Pride, Perth Thundersticks, Tassie Tigers) represents another milestone for the new competition.

"Today is another exciting and significant step towards the highly anticipated start of Hockey One," said League General Manager, Tony Dodemaide.

"Ticket offerings available across the league are designed so that there is something for everyone, especially for families, and represent excellent value for money."

"Hockey One will see some of the world's best players competing, in particular our own Hockeyroos and Kookaburras, so this first season promises to be the start of something big."

"With each fixture featuring a double header of a women's and men's match, in addition to a number of exciting match day activations, each Hockey One match day venue is going to have a fantastic atmosphere.

"This new Hockey One League really is hockey reimagined, and with tickets now on sale and such great value, there has never been a better time for not only hockey fans but the Australian sporting public to experience first-hand how exciting and entertaining hockey is to watch live."

The national ticket launch saw tickets go on sale at 1pm local time across the country. Tickets for Hockey One are available through Ticketek.

The opening round of the Hockey One season begins on Sunday 29 September 2019.

Click here for ticketing details and to purchase tickets for Hockey One.

Hockey Australia media release


---

Scottish Hockey launches new Premiership for men and women




Scottish Hockey has announced its new men's and women's Premiership divisions to raise the standard of the domestic club game and close the gap between domestic hockey and international Hockey. The exciting new Premiership divisions will develop over the next three years and replace National League 1 in both genders.

Over last season Scottish Hockey embarked on a consultation process which included meetings with clubs. These meetings explored, discussed, and agreed a number of actions to evolve the existing top division in both genders – in a phased approach over a period of three years. The mandate to progress was also ratified by the Scottish Hockey Senior Competitions Forum.

At these club consultation meetings there has been agreed performance criteria to underpin the new Premiership.

There will be the formation of a Premiership Management Group to oversee the league consisting elected members from clubs; Scottish Hockey staff members; and a Chair. There is also the establishment of a clear set of performance focused principles to drive the development of the league and guide the decision making process for the Premiership Management Group.

Some of the proposed changes for the upcoming season include an amendment to the play-off structure. While the top four playoff will be retained in the Premiership, the promotion and relegation play off will change to a one-off match between ninth in the Premiership and second in National League 2, with automatic promotion for the winners of National League 2 and automatic relegation for the bottom team in the Premiership.

Teams will play four quarters of 17½ minutes, with no provision for stopping the clock for penalty corners and goals. During year one we will undertake a feasibility study to establish whether a move to 4 x 15 quarters is manageable in future.

Coach and Umpire Development Forums will be held preseason to disseminate good practice from international hockey to help support the learning and development of premiership club coaches and umpires. Coach / umpire collaboration planning and review meetings will also be held to improve the levels of understanding and communication between umpires and coaches.

In year two a Premiership Umpires Panel will be created to ensure Scotland's best and aspiring best umpires are consistently officiating at the top level of club hockey.

There will also be the introduction of ball patrol for matches to speed up play in the second year.

The Premiership will move towards a standardised year-on-year calendar with the Premiership Management Group establishing as consistent a calendar as possible, and ensure best-v-best competition whenever possible. A consistent window for Premiership match times will be designed to create an "appointment to view" for spectators and assist the promotion of matches and the league.

A Premiership Promotions and Media Group will be created in year one to establish a creative partnership between Scottish Hockey and clubs to showcase and promote the league, and the clubs competing within it. Over three years the ambition is for this to lead to streaming and broadcast opportunities for Premiership matches.

By year three video analysis will be available of all Premiership matches on a centralised sharing platform to aid the further development of match analysis for member teams.

A new Premiership Club Development Programme will see the creation of bespoke support programmes for premiership clubs, designed to increase the depth of competition within the league and promote player retention for top ten clubs.

We will also investigate the opportunity to create a Combined Premiership Title – a third title to compliment the men's and women's titles for clubs who have both genders competing in the Premiership. This would be decided by the aggregate of points achieved by both teams in their Premiership divisions.

Scottish Hockey's Head of Performance Andy Tennant said, "We have been working in partnership with our leading clubs through the consultation project on forming a Premiership, and we look forwards to building on the good work done so far to create a Scottish Hockey Premiership we can all be proud to be a part of."

Scottish Hockey Union media release


---

Dutch delight for Malaysian

By Jugjet Singh



(From left) Juliani Din, Maizatulhanim Syafi and Nuramirah Syakirah Zulkifli in Groningen, the Netherlands.

NATIONAL coach K. Dharmaraj is so impressed by teen titan Nuramirah Syakirah Zulkifli that he even added a spin to the adage "The sky is the limit."

"The sky is not the limit for this girl", he gushed.

This was what Dharmaraj has been saying about the 19-year-old, and she proved him right in Groningen, the Netherlands on Sunday.

Amid many European players, Nuramirah was named as the Best Player in a Four-Club tournament held in the run-up to the German League.

Representing Bremen HC, Nuramirah must have done something exceptional to land her club the gold medal, as well as to be chosen as the best among the best.

The two other Malaysian women playing for Bremen are Maizatulhanim Syafi and Juliani Din.

"Since I first laid my eyes on her, I knew she was special and that's why I selected her for the Gold Coast Commonwealth Games even though she was only 17 then.

"She has made Malaysia proud by being named as the Best Player in a club tournament in the Netherlands, which is not an easy feat as women's hockey is played at a very high level there," said Dharmaraj.

Nuramirah and 11 national women's players are now in Europe to play for various teams in the leagues there, and this is the only way to progress. said Dharmaraj.

"I believe for women's hockey to progress in Malaysia, as many players as possible need to play in foreign leagues and this dozen who are in Europe now will come back as better players.

"And since we are waiting for the confirmation to play (or not) in the final round of the Olympic qualifier in October, these 12 are receiving invaluable exposure.

"The two-match playoff to qualify for the Olympics is not like preparing for a tournament, because it needs a totally different approach.

"More than half my team are playing in Europe while waiting for the FIH (International Hockey Federation) to announce the final list, and that is the best way to prepare," said Dharmaraj.

Nuramirah has already set a record in the women's Junior Hockey League which ended in early August, by scoring 33 goals for Petaling Jaya City Council (PJCC) Black Widows.

And she is set to blitz the German League next!

New Straits Times


---

Dar Academy Lifts Trophy in Holland

By Ijaz Chaudhry




Dar Hockey Academy, widely acknowledged as Pakistan's finest nursery for last many years, defeated hosts MEP 2-0 in the final to win the Metjehart Top Tournament.

On a bright sunny Sunday, a healthy crowd turned up to witness the highly anticipated final.

There was a big flag waving and dhol beating Pakistani expat contingent as well as local Dutch supporters of the host club.

Pakistan's ambassador in Holland Shujaat Rathore traveled from The Hague to witness the final.

There was a fast start to the final.

Ali Aziz missed a sitter in the very first minute. MEP obtained two penalty corners in the fourth and sixth minute. But it remained scoreless when the first quarter ended.

Dar Academy were clearly the better side in the next 15 minutes. They dominated for large periods and created chances. One Ali Aziz backhander came off the far pole. In the 27th minute, they deservedly went ahead. Adeel Latif, in a jinking run of which Lionel Messi would be proud of, eliminated three defenders in a row. Once, inside the circle, he offloaded to Farhan who flicked it in from a close range.

On the stroke of the half time, MEP wasted a goal mouth chance.

Dar HA didn't take foot off the gas after the change of the ends. Wasim Akram's brilliant diving effort went narrowly wide. In the 35th minute, advantage was doubled. Again, Adeel made the initial run. Ball was passed to Salman Hussain at the top right of the circle. His diagonal ball in was tapped in by Ali Aziz, his 12th goal of the tour, in a typical centre forward fashion. 0-2 down, MEP applied good pressure and entered the circle a few times without testing the custodian.

Last quarter was all Dar HA. Opportunities couldn't be availed due to fine goal keeping and misfiring.

Expat Pakistanis ran into the field with the flags and embraced the Dar academy boys.

Dar HA: 2  MEP: 0
Scorers: Farhan Tariq, Ali Aziz

Other matches from the tournament

6 Team Tournament in Holland: Wasim Akram's Hat Trick as Dar Academy beats Union 3-0

After playing seven matches in Holland & Europe against various teams including some top sides of these countries, it was tournament time for Pakistan's Dar Hockey Academy.

6 teams are competing in the 'Metjehart Top Tournament' in the Dutch city of Boxtel.

Lahore based Dar HA faced Union, having the services of three past and present Dutch youth internationals, in the opening match.

In front of a sizeable expat Pakistani community, Dar HA started in a stormy fashion and went ahead within the first three minutes.

An excellent move saw Wasim Akram receive the ball in the left side of the circle and he first timed the ball into the target.

Dar Academy remained in cruise control throughout the first half and added two more goals.

Off the first penalty corner, the ball was passed from the top to Wasim Akram on the left mid circle, who flicked it into the board.

Then Wasim Akram completed his splendid hat trick. Farhan's pass reached him at the circle's top left

With all the time. Wasim, tipped as a future Pakistan star, sounded the far side of the board with a rasping shot.

Union were a changed side in the third quarter. They repeatedly entered the opponent's circle and created two open play chances plus a penalty corner without reducing the margin.

Dar academy came back strongly in the last 15 minutes. They had the opportunities of all types but failed to add to their tally.

Dar HA: 3 Union: 0
Scoerers: Wasim Akram 3

Dar Academy Enters Final with Convincing 4-0 win

Riding on a brace by 16 year old Abdul Rahman, Pakistan's Dar Hockey defeated Fletiomare at the Metjehart Top Tournament to enter the final.

Dar HA began offensively making frequent incursions into the scoring zone. In the 4th minute, off a pin point cross from right, Ali Aziz flicked it in a flash of an eye to take his tour tally to 11.

It evened out with both the sides making circle entries and creating chances. Fletiomare had the only two penalty corners of the first half but it stayed 1-0 in the favour of the Lahore based academy.

Second half was largely a Dar HA show. After missing some fine opportunities including a sitter, they added two PC goals. Abdul Rahman pushed in after a clever variation at the top of the circle.

One the next set piece in the 53rd minute, Asif Haneef found the left corner of the goal with a flat angular push.

With four minutes left, Fletiomare had probably their best chance. The striker had only goal keeper to beat but was denied by an excellent rush and block by Waqar Younis. On the counter, Abdul Rahman sprinted into the circle and rattled the board to complete the scoreline. Waqar Younis also parried a PC in the last minute.

Dar HA: 4, Fletiomare: 0
Scorers: Abdul Rahman 2, Ali Aziz 1, Asif Hanif 1

European tour games

Dar Hockey Academy goes down fighting to Tilburg 2-4

Pakistan's Dar Hockey Academy suffered its first defeat of the European tour after winning all the six previous matches.

Tilburg HC plays in Hoofdklasse which is the top tier of the Dutch league, the best domestic hockey competition in the world.

The club has seven synthetic pitches. It is presently coached by Jeroen Delmee.

The double Olympic gold medallist is also the head coach of the French national team.

Tilburg entered its first men's side.

Lahore based Dar HA were missing the services of M.Adnan,their rock in the defence due to an injury.

Tilburg had more circle entries in the first half. They had three penalty corners, converting two, both by Krens with flat angular pushes to either side of the goal keeper. Dar HA too penetrated opponent's scoring zone a few times but couldn't score off open play chances and a penalty corner.

Half time: Tilburg led 2-0

After an even first 10 minutes in the third quarter, Tilburg's repeated raids yielded two goals. Lucas van Bergeik capped a fast one touch passing move and Sander Vissen scored via an indirect penalty corner drill.

Despite being down by four goals, Dar HA fought back well, clearly dominating the last 15 minutes.

They made it 2-4. Ajmal, after a brilliant run, released the ball to Adeel whose pass was easily tapped in by Ali Aziz. Soon, Adeel ran past two defenders close to the right goal line before sending a minus to Wasim Akram who pushed it into the cage. It could have been closer but the visitors couldn't utilise at least three good opportunities in the dying minutes.

All those present appreciated the young academy boys fighting spirit.

Three Tilburg goals came off penalty corners but the Dar HA failed to capatilise on four PCs.

SCORERS:
Dar HA: Ali Aziz & Wasim Akram
Tilburg HC: Krens 2, Sander Vissen & Lucas van Bergeijk

Dar Academy beats Belgium's Dragons 4-2 in a Thriller

With a 3-0 lead and five minutes left, any team would feel assured of a victory.

So was Pakistan's Dar Hockey Academy against the mighty Dragons.

But within two minutes, it was 3-2. Dar HA finally managed a 4-2 win with the last goal coming in the final minute of a thriller.

After winning all the five games in Holland, Dar HA crossed to Belgium to face one of country's top sides. KHC Dragons, who finished fourth in the national league this year; were the national champions the previous season.

Though, handicapped by the absence of three internationals on the national duty with the Belgium team in the ongoing Euro Nations Championships, the Dragons still fielded a very strong side which included three foreign pros from Australia, Holland and Ireland. Dragons started as the favourites.

A good back and forth game ensued from the start. There were opportunities at both the ends and the two net minders remained busy. Dar HA scored the only goal of the first quarter. Murtaz made an excellent steal near the centre line in the middle corridor.It was three on two. After covering a good distance, he passed to Adeel Latif in the circle. Adeel's diagonal pass from right was expertly pushed in by Farhan standing in front of the goal.

Hosts had better of the exchanges in the second quarter but couldn't make out of quite a few opportunities. Goal keeper Waqar Younis,Pakistan's future hope, was outstanding.

Dar HA rejigged in the third quarter of the high octane encounter which saw an even contest but no goal.

In the fifth minute of the exciting fourth quarter, Dar HA managed to extend the advantage via the most captivating seconds of the match. Wasim Akram, who has emerged as a decisive player on the tour, displaying superb stick work and body feints eliminated three defenders before releasing to Ali Aziz, standing at the penalty stroke spot, who flicked it in a flash. Soon, it was 3-0. On a counter, Asif Hanif sprinted and made a minus from the right goal line which was pushed into the goal by a rampaging Awais Arshad.

The seasoned KHC Dragons made a remarkable comeback. First, the Irish World Cupper Mathew Bell converted the team's fifth penalty corner with a flat angular push to the right corner of the tin. Next minute, another PC resulted in a penalty stroke when the strike hit the line stopper's body. Henry Raes cashed in on it, making it 3-2 and set up a tense finish.

Dar HA made advantage of the Dragons' throwing players up. A swift turn over saw a 1-2 between Ali Aziz and and Wasim Akram. Ali Aziz, the leading scorer on the European tour took his tally to nine, and his team heaved a sigh of relief.

SCORERS:
Dar Academy: Ali Aziz 2, Farhan, Awais Arshad
KHC Dragons: Mathew Bell,Henry Raes

Ijaz Chaudhry writes on hockey & other sports. For more about him and his work, visit: www.sportscorrespondent.info  

Fieldhockey.com