All the news for Tuesday 27 November 2018

USWNT Drops First Game of Belgium Series



Image Taken by Mark Palczewski

LANCASTER, Pa. - After heavy rain flooded the outdoor pitch at Spooky Nook Sports in Lancaster, Pa., a last-minute decision was made to move the game into the dome. Despite the venue shift, the No. 12 U.S. Women's National Team garnered a large crowd to cheer them on against No. 13 Belgium. The first game of the series saw USA unable to capitalize on multiple scoring opportunities as they fell to the Red Panthers 0-2.

Belgium opened the game with possession and quickly took it into their attacking-25. After a two minutes of pressure, Jill Funk (Lancaster, Pa.) got the ball into the circle and found Lauren Moyer (York, Pa.) who registered USA's first shot. This was followed by two more consecutive shots by USA that were turned away by Belgium's goalkeeper Elena Sotgui. At the 8-minute, Danielle Grega (Kingston, Pa.), who earned her first international cap in today's contest, had a close chance after a deep intercept on a Belgium transfer. Two minutes following, Belgium converted when a shot by Pauline Leclef was deflected into the goal off the post by Emilie Sinia. The first quarter finished with Belgium holding a 1-0 advantage.

The second quarter mirrored the first, with chances to score occurring for both sides. Belgium pressed on, causing USA goalkeeper Jess Jecko (Saquoit, N.Y.) to make a diving save to prevent a second goal in the 27th minute. The USWNT created a few more runs to the goal but could not get around Belgium's defense. The halftime score stood at 1-0 in favor of Belgium.

USA came out of the break on a hunt for the equalizer by opening the period with a pair of almost-goals. The first came when Funk used her speed to get by a Belgium defender and backhand it across the goalmouth. The second when Taylor West (Princess Anne, Md.) dove to try to redirect the ball into the goal. The first penalty corner of the match came in the 34th minute for Belgium, but West as the flyer made the stop. USA continued to threaten and produced a handful of more close chances through Erin Matson (Chadds Ford, Pa.), but Belgium's goalkeeper Sotgui and the defensive unit remained diligent to keep USA off the scoreboard. The game continued to be a back-and-forth battle with both team's entering their opponents' circle only to be stopped by the defense. In the 43rd minute, USA's goalkeeper Jecko was unable to contain Joanne Peeters who received the ball at the stroke mark and flipped it toward goal, which even saw a defensive save attempt by Alyssa Manley (Lititz, Pa.) on the play, extend Belgium's lead to 2-0.

The final quarter of play would prove to be another 15-minute battle. USA continued to fight for a goal, playing tough defense in between the offensive opportunities. USA's goalkeeper Jecko blocked a backhanded shot by Belgium's Louise Versavel. This was followed by a combination pass from Matson to Alyssa Parker (Woodbine, Md.) up ahead to Kathleen Sharkey (Moosic, Pa.) that finished with a shot that went wide. Another attempt moments later came from a similar play that was just outside of Sharkey's reach. As the time ticketed down, USA was unable to tally a score of their own as the final score stood at USA 0, Belgium 2.

Following the contest, the two teams concluded the night with a friendly round of 5-person shootout.

A special noteworthy accomplishment in tonight's contest was that USWNT athletes Danielle Grega (Kingston, Pa.) and Casey Umstead (Green Lane, Pa.) both played in their first international match for USA.



L to R: Danielle Grega & Casey Umstead

The U.S. Women's National Team vs. Belgium series continues on tomorrow, Tuesday, November 27 at 6:30 p.m. ET with the second game. To purchase tickets or for the full schedule, results, rosters and more, check out the official USWNT vs. Belgium Event Page. #UN1TED

USFHA media release


---

Kookaburras Warm Up For World Cup With South Africa Win

Ben Somerford




The Kookaburras have warmed up for the World Cup defence with a 2-1 win over world number 15 South Africa in Bhubaneswar, India on Monday night.

Goals from Wollongong pair Blake Govers and Flynn Ogilvie sealed the win for the top-ranked Kookaburras who are aiming for a third straight world title.

Murwillumbah forward Dylan Wotherspoon copped a hit to his head requiring stitches but is expected to be fine for the World Cup.

The Kookaburras' first match is against Ireland from 10:30pm AEDT on Friday night live on FOX SPORTS 505.

Australia are in Pool B against England (seventh), Ireland (10th) and China PR (17th).

The side arrived in India on Saturday and trained at Bhubaneswar's Kalinga Stadium for the first time on Sunday.

The Kookaburras will also play Germany in their final tune-up on Wednesday afternoon ahead of their World Cup opener.

Kookaburras coach Colin Batch said: "We want to start the tournament well against Ireland. It's very important we do that on Friday.

"Our preparation has been strong but we are still not sure if we are at our best or not. We hope to find our best form."

Assessing Australia's pool, Batch added: "We haven't seen Ireland for a little while but they've been playing some good Hockey.

"We've played England a few times this year at the Azlan Shah Cup and Commonwealth Games. They're a good side and China are a bit of an unknown."

All matches will be televised LIVE on FOX SPORTS or kayosports.com.au.

Kookaburras' 18-member team for the World Cup:
Athlete (City, State)

Daniel Beale (Brisbane, QLD)
Timothy Brand (Chatswood, NSW)
Andrew Charter (Canberra, ACT)
Tom Craig (Lane Cove, NSW)
Matthew Dawson (Killarney Vale, NSW)
Blake Govers (Wollongong, NSW)
Jake Harvie (Dardanup, WA)
Jeremy Hayward (Darwin, NT)
Tim Howard (Wakerley, QLD)
Tyler Lovell (Perth, WA)
Trent Mitton (Perth, WA)
Eddie Ockenden (Hobart, TAS)
Flynn Ogilvie (Wollongong, NSW)
Matthew Swann (Mackay, QLD)
Corey Weyer (Biggera Waters, QLD)
Jake Whetton (Brisbane, QLD)
Dylan Wotherspoon (Murwillumbah, NSW) *Plays for QLD
Aran Zalewski (Margaret River, WA)

Kookaburras' 2018 World Cup schedule (all times AEDT):

Friday 30 November 10:30pm – Australia v Ireland
Wednesday 5 December 12:30am – Australia v England
Friday 7 December 10:30pm – Australia v China
Monday 10 December – Crossovers
Wednesday 12 December – Quarter-Finals
Saturday 15 December – Semi-Finals
Sunday 16 December – Finals

Hockey Australia media release


---

Odisha Hockey Men's World Cup Bhubaneswar all set for action



Chief Minister of Odisha - Shri Naveen Patnaik (centre, in white) joins the team captains for a photo with the Odisha Hockey Men's World Cup Bhubaneswar 2018 Trophy at Mukteshwar Temple, Bhubaneswar. Credit: Hockey India

Bhubaneswar, India:The wait is almost over. After five years of intense planning, preparation and a stunning rebuild of the now 15,000 capacity Kalinga Hockey Stadium, the Indian city of Bhubaneswar and the State of Odisha is ready to host to the world's finest men's international hockey teams.

With the on-field action at the Odisha Hockey Men's World Cup Bhubaneswar 2018 beginning on Wednesday 28 November, the level of excitement ahead of the start of this global sporting showpiece cannot be underestimated. Images of hockey's superstars adorn billboards and buildings across a city that has wholeheartedly embraced the once-in-a-lifetime opportunity to host a sporting spectacle with a glorious heritage. History will be made in Bhubaneswar, and thousands of fans will be there to witness all of the action at a truly world class hockey arena.

On Monday 26 November, the captains of all 16 competing teams joined Odisha's Chief Minister Shri Naveen Patnaik at Bhubaneswar's impressive Mukteshwar Temple for a special commemorative photo alongside the prize that they are all here to fight for: the World Cup trophy itself. Whilst it remains to be seen which of these men will lift this iconic trophy on Sunday 16 December, it promises to be a fascinating 19-day journey of discovery. 

Before the action begins, today (Tuesday 27 November) the world will be welcomed to Odisha at an opening ceremony that will celebrate not just the event but also the city, the region and the country. Taking place in the nearby Kalinga Athletics Stadium, a sell-out crowd will witness a stunning show that will feature a performance from Oscar-winning music maestro A R Rahman as well as appearances from prominent Bollywood celebrities.

As if that were not enough, a second celebration will take place on Wednesday (28 November) in the nearby city of Cuttack, where the 40,000 capacity Barabati Stadium will see Mr Rahman and numerous other stars taking part. Following the show, India's first match, against South Africa, will be broadcast live to an excited crowd via giant screen in the stadium.

The competition format in Bhubaneswar is the same as that which was employed at the Vitality Hockey Women's World Cup earlier this year, with the 16 competing nations split into four pools of four. A guaranteed birth in the competition quarter-finals is on offer to the team that finishes top of each group, with the second and third placed finishers needing to play an extra cross-over play-off match for their place in the last eight. For the teams that finish bottom of each pool, elimination beckons. It is a format that certainly keeps things interesting and has the ability to throw up a few surprises.

The pool phase of the event in Bhubaneswar sees each day of competition 'group focused' throughout, with two Pool C matches getting the tournament off to a flying start on Wednesday evening. Olympic silver medallists Belgium (FIH Hero World Ranking: 3) begin their quest for a first ever World Cup title when they face Canada (WR:11) at 1700 India Standard Time (UTC +5.30). Belgium's gifted squad is blessed with numerous world class players including Arthur van Doren and Vincent Vanasch, the respective FIH Player and FIH Goalkeeper of the Year for 2017 respectively. Canada have plenty of quality of their own, especially in the shape of inspirational defender and penalty corner expert Scott Tupper, who will be looking to guide his team to what would be a famous victory.

While there is plenty of intrigue surrounding the opening fixture, for the vast majority of the sell-out 15,000 crowd it is merely a warm-up for the main event as host nation India (WR:5) go head-to-head with African champions South Africa (WR:15) at 1900 IST. India Head Coach Harendra Singh and a significant portion of his squad were part of the glorious Junior World Cup success on home soil Lucknow two years ago, and a strong start here in Bhubaneswar could be the catalyst for something very special on an even bigger stage. However, Harendra will not allow his team to get carried away with the occasion – with the experience of Austin Smith, Rhett Halkett and team captain Tim Drummond, South Africa are a side capable of punishing any level of complacency from the home favourites.  

On competition days two, three and four, the focus will switch from Pools A to B to C, with matches taking place at 1700 and 1900 each day. The Pool A fixtures on Thursday 29 November will see Rio 2016 Olympic gold medallists Argentina (WR:2) face a Spain team packed with flair in what promised to be a thrilling encounter before the Black Sticks of New Zealand (WR:9) go head-to-head with France (WR:20), a team returning to World Cup action for the first time in 28 years.

Friday 30 November is all about Pool B, with reigning world champions Australia (WR:1) beginning their title defence against an Ireland (WR:10) team keen to show just how much progress they have made in recent years at what is their first FIH Men's World Cup since 1990. England (WR:7) take on China (WR:17) in the evening match, with Danny Kerry's team looking to get their competition off to a winning start.

The first round of pool matches will be completed on competition day four as the Pool D teams take to the stage. The Netherlands (WR:4) take on Malaysia (WR:12) in a fascinating encounter that will see legendary Dutchman and current Malaysia Head Coach Roelant Oltmans aiming to defeat a team that he guided to World Cup glory at the 1998 event in Utrecht. That match is followed by a meeting between two nations that have claimed between two nations that have won six world titles between them, as two-time champions Germany (WR:6) take on four-time winners Pakistan (WR:13).  

The Odisha Hockey Men's World Cup Bhubaneswar 2018 will kick off on 28 November and end on 16 December. The Men's World Cup is played every four years. For all information regarding the Odisha Hockey Men's World Cup Bhubaneswar 2018, including the full schedule, teams, news and more, click here.

Tickets for the World Cup Celebration in Cuttack are still available and can be purchased by clicking here.

The finalised 18-player squads for the event were confirmed at 1200 IST on Tuesday 27 November 1200. To download the team lists in PDF format, click here.

FIH site


---

World Cup TV coverage reaches a record 194 countries!



© Willem Vernes

Lausanne, Switzerland: Thanks to media rights agreements signed by the International Hockey Federation (FIH) with over thirty broadcast partners worldwide, the TV coverage of the upcoming Odisha Hockey Men's World Cup Bhubaneswar 2018 will reach no less than 194 countries.

This represents an increase of almost 150% compared to the last edition of the men's flagship event in 2014!

Furthermore, the games will be shown by over 30 broadcasters, which is twice more than four years ago.

In territories where no media rights agreement is in place, the matches will be streamed on the FIH YouTube channel.

The host broadcasting operations will be delivered by Indian TV company Star Sports.

FIH CEO Thierry Weil said: "It is our will and mission to bring hockey to the attention of always more people. The great increase of countries where it will be possible to watch the Odisha Hockey Men's World Cup Bhubaneswar 2018 on TV will enable many more fans to follow the action! This will give hockey more exposure than ever before."

The Odisha Hockey Men's World Cup Bhubaneswar 2018 will kick off on 28 November and end on 16 December. This will be the fourteenth edition of the Men's World Cup, which is played every four years.

The full list of broadcasters showing the games is available here.

For all information regarding the Odisha Hockey Men's World Cup Bhubaneswar 2018, including the full schedule, teams, news and more, click here.

#HWC2018

FIH site


---

Rousing World Cup welcome for Malaysian team in Bhubaneswar

By Jugjet Singh



Malaysian hockey team landed in Bhubaneswar on Sunday amid a great reception from the World Cup hosts. Courtesy pix

KUALA LUMPUR: The Malaysian hockey team landed in Bhubaneswar on Sunday amid a great reception from the World Cup hosts.

Goalkeeper S. Kumar and coach Roelant Oltmans were familiar faces that attracted the fans and media in India.

Oltmans had coached India before, while Kumar is the most recognisable face in Malaysian hockey.

"It's a really beautiful stadium and I believe the crowds will come and fill the stands to watch World Cup matches at their doorstep.

"Malaysia missed playing here when we did not qualify for the World League finals (2017), but now, I can finally have a feel of this beautiful stadium," said Kumar.

Oltmans said: "Bhubaneswar is the best place to host the World Cup because the fans here are simply great and I hope when India are not playing, they will turn up in numbers to support the Malaysian team instead."

New Straits Times


---

Team Canada Tournament Preview




Canada will take the field against the reigning Olympic silver medalists on opening night at the FIH World Cup in Bhubaneswar, India. It may be the middle of the night in Canada but it will be prime time and centre stage at Kalinga Stadium in Bhubaneswar. Canadian Head Coach Paul Bundy will lead the Red Caribou out to battle against the Belgium Red Lions on November 28, 2018.

According to Bundy, it will be a wild atmosphere at Kalinga Stadium in Bhubanswar, also known as the spiritual home of hockey. And despite a challenging first game, drawing the world number-3 in Belgium to start the tournament is a blessing in disguise according to Bundy.

"I really like that we have Belgium first," Bundy said. "I think we play our best hockey when we play the best teams in the world." He added that the fast-paced and challenging start will get the players in the right mindset for the entire competition.

Team Canada's first event of 2018 was way back in January in Malaga, Spain. The team has since battled through a tough Commonwealth Games, a successful summer home series and finished off their competition elements by winning a series in New Zealand. Overall, Canada played 25 matches in 2018, setting themselves up to peak at the World Cup this week.

Veteran midfielder, Mark Pearson, reflected on the competition season and thinks the team is in a great spot heading into the biggest event of the year.

"It's a little unusual to be preparing for a major competition at the end of the year, but the guys are feeling strong after a lot of games this year and we're ready to compete," he said. "It was really nice to finish off that New Zealand tour on the right note. Showing we can come back and beat a quality side means a lot to us heading into the World Cup."

Bundy echoed Pearson's sentiments and is using the New Zealand tour as a jumping off point for this week's competition.

"The New Zealand tour felt like a nice reward for a year's worth of hard work. If you look at the stats, being in New Zealand and getting results has been really challenging for us," Bundy said. "So coming out of there with a series wins was really nice and very motivating looking forward."

The World Cup competition format sees round robin action where the pool winners advance directly to the quarterfinals, the 2 and 3 finishers in each pool will play a crossover prequarter and the fourth place team in each pool is eliminated from contention.

GET TO KNOW CANADA'S POOL

Belgium (world rank 3)

Belgium is coming off a silver medal in the 2016 Rio Olympics and is one of the favourites to win the World Cup. John-John Dohmen has over 350 caps and was the 2017 FIH player of the year and leads Belgium into the World Cup as true contenders.

India (world rank 5)

India is historically a team that performs very well on home soil. From talking with the Canadian players and staff, it's clear that Canada and India have a history of scrappy and intense games. Canada won the most recent clash at World League Round 3 in London in 2017, resulting in their qualification for this event. Bundy said that Team Canada has shown to raise their level when taking on top teams. Without making any predictions of the result of that game, Bundy is looking forward to the experience of playing India on their home turf.

"Stereotypically, India does very well in India. They have a history of medalling on home soil," he said. "I think it will be an amazing game in an amazing venue in front of a crowd that really loves hockey," Bundy said.

South Africa (world rank 15)

Canada will be looking for revenge against their Commonwealth rival, South Africa who defeated them in Australia at the 2018 Commonwealth Games. With the 3, 5, 11 and 15 ranked teams, pool C has a blend of volatile and powerhouse teams. Coach Bundy reflected on the Commonwealth Games loss and the subsequent motivation.

"We didn't have a great Commonwealth Games and now we have a little bit of a rivalry with South Africa," he said. "It's created a lot of motivation for the guys. We have a pretty clear mandate for that game: we want to get a result, we want to win that game."

GET TO KNOW TEAM CANADA

Canada's defensive core is highlighted by Scott Tupper and Gordon Johnston with support from John Smythe, Brandon Pereira and Balraj Panesar. Watch for Johnston and Tupper to also be taking the majority of Canada's penalty corners. Veteran GKs Dave Carter and Antoni Kindler will be splitting duty in the Canadian cage.

Moving into the midfield, Sukhi Panesar anchors a unit featuring Brenden Bissett, Gabe Ho-Garcia and Mark Pearson. The forward staff including Matt Sarmento, James Kirkpatrick and Jamie Wallace will be applying the attacking pressure. Wallace, a 19-year-old first year player, received his first senior caps in July and has since made impact enough to crack the World Cup roster. View the complete roster here.



Canada takes on Argentina in a pre-tournament friendly on Sunday before the World Cup begins. Photos: Yan Huckendubler



Canada takes on Argentina in a pre-tournament friendly on Sunday before the World Cup begins. Photos: Yan Huckendubler



Canada takes on Argentina in a pre-tournament friendly on Sunday before the World Cup begins. Photos: Yan Huckendubler

Field Hockey Canada media release


---

Ireland ready to call on women's success at men's Hockey World Cup

By Rod Gilmour



Ireland will have continental experience at Hockey World Cup PIC: Hockey Ireland

Ireland men will aim to avoid mystery sub-continent bugs and call upon the spirit of the women side's heroic summer in their first World Cup since 1990 this week.

The Green Machine settled into their Bhubaneswar base on Sunday ahead of a three-week campaign in India where a 20-strong squad will hope to stay fit and healthy in a bid to further Irish hockey's already memorable 2018.

They begin their campaign against defending champions Australia on Friday, with Pool games against China and England deciding progression to the knock out stages.

The world No 10 side's preparations have included two wins over England, before Holland handed out a 7-1 hammering.

But the Dutch defeat saw David Harte, the influential goalkeeper and captain, come through unscathed after fears he could miss the World Cup with a leg injury.

The squad includes defender Luke Madeley, who was described by Hook Hockey as the 'bolter' in new Dutch coach Alexander Cox's initial team.

The Dubliner first broke into the Irish squad in 2016 and is still adapting from the domestic scene.

'It's more about being comfortable with the big step up in international hockey,' he said. 'I had been warned by people but you don't know until you experience it.'

Despite Madeley being picked as a travelling reserve after the initial squad announcement, he and fellow reserve Jeremy Duncan will certainly be on their mettle, given most teams' health concerns at this World Cup.

While rivals England have opted to use a local restaurant rather than eat in the team hotel, the Irish players have been given a 'do's and don't package'.

'It's about trying to fend off anything that might keep players out for a period of time,' said Madeley.

'We can't eat street food and we have to make sure to keep our mouths closed in the shower, all things you take for granted.'

Players will also refrain from swimming at their squad base. The edict follows a World League event in Bhubaneswar last year when several teams fell ill to a mystery bug, including Germany who were forced to field their goalkeeper as an attacker.

'India will be an amazing experience but we have to be mentally prepared to step in if needed,' he added.

Madeley will be more than ready after shining for club side Three Rock Rovers on the continent this season.

Last month, Three Rock were close to exiting the Euro Hockey League after conceding late on to Catalan side Junior FC.

But Madeley heroics from a penalty corner strike saw Three Rock's progression to the last 16 of Europe's premier club tournament.

'It turned out to be a big goal and I was delighted that it helped me get picked for the World Cup,' said the University of Dublin graduate.

Once again, an Irish team will be largely performing against the odds in India, where nearly half the team will be taking unpaid leave or using holiday time.



Ireland celebrate epic semi-final win PIC: England Hockey

'We're going up against teams with financial backing and I've got a lot of respect for the older guys,' said Madeley.

'We try and compete with the top guys and you can only take inspiration from the Irish women and how getting to a World Cup final was beyond their wildest dreams.'

Yet experience is also gleaned with half the side also based across leagues in Holland, Germany and Belgium.

Madeley said: 'There is a core who have been in the side for years. The attitude is no excuses, whether we're looking at budgets of other teams or time we get to spend together for training.

'You just have to have a lot of respect for the guys.'

The Hockey Paper


---

Men's World Cup – Ireland by the numbers



Ireland's Kirk Shimmins. Pic: Adrian Boehm

Ireland's men start their World Cup campaign on Friday at 11.30am (Irish time) on Friday against Australia; find out a bit more about the team by the numbers
November 26, 2018 | 426 views | 0 Comments

1.76 – games for each Shane O'Donoghue goal; this is the best goalscoring raye for an Irish player since Derek Hennessy scored 37 times in 23 matches between 1957 and 1969 (an incredible rate of 0.62 games per goal)

3 – players from German club Crefelder HTC in the squad – Paul Gleghorne, Michael Robson and Matthew Bell

5 – different Belgian clubs represented in the Irish panel – KHC Dragons, Racing Club de Bruxelles, Royal Oree, La Gantoise and Herakles

5.5 – hours time difference to Bhubaneswar from Ireland

7 –All-Ireland Schoolboys Championships winners: Lee Cole (St Andrew's), Matthew Bell (Banbridge Academy), Stu Loughrey (St Andrew's), Conor Harte, David Harte (Bandon GS), Mitch Darling (Wesley College), Paul Gleghorne (RBAI)

9 – the age at which Jeremy Duncan moved to Ireland from Australia

10 (and 2 reserves) – of the Rio Olympic squad included

11 – caps for Luke Madeley; the lowest in the Irish travelling squad of 20. He is the only player yet to play in a world ranking event.

12 – the position Ireland have finished in their two other World Cup appearances

16 – Daragh Walsh's age when he got his first call-up for the Irish Under-21 team

18 – the number of months between David Fitzgerald's last cap prior to Rio 2016 and his return to the Irish panel earlier this year due to a shoulder injury

20 years and 230 days – Matthew Nelson will become the youngest Irish men's player to reach 50 caps if he takes the field against Australia

23 – years and six months, the age both Shane O'Donoghue and Eugene Magee played their 100th cap, the quickest to that landmark

24 – Jonny Bell was the oldest player to make his Irish debut of the current squad, over a year older than Chris Cargo

28 – years since Ireland last played in the World Cup, the last time coming in 1990 in Lahore, Pakistan

34 – David Harte's clean sheet total for Ireland, the most of any Irish goalkeeper

49 – the minute in which Alan Sothern scored the goal for Ireland against New Zealand to secure World Cup qualification. It was the first time Ireland had beaten the Blacksticks.

92 – Shane O'Donoghue's current goal total for Ireland; the national record stands at 93 and is held by John Jermyn

274 – Eugene Magee's caps total is the highest of any Irish hockey player, the recent test match against the Netherlands moving him back ahead of Shirley McCay.

15,000 – the increased official stadium capacity at the Kalinga Stadium in Bhubaneswar

The Hook


---

Core of India's team come from their 2016 Junior World Cup winning squad



Veteran: Captain Manpreet Singh, with 200 caps to his name, is the mainstay of the India team in the hockey World Cup tournament in Bhubaneswar.

KUALA LUMPUR: India will rely on tremendous home crowd support to put up a strong challenge in the hockey World Cup, which begins tomorrow at the Kalinga Stadium in Bhuba­neswar.

Two years ago in Lucknow, thousands of passionate Indian fans turn out in forces to support India and it prove vital as India won their second men's Junior World Cup hockey title.

The triumph at the 2016 Junior World Cup will definitely fire up the players to play their hearts out in the World Cup.

The team is coached by Harendra Singh, who guided the juniors to win the Junior World Cup in Lucknow in 2016.

Many players who featured in the Junior World Cup team have been selected for the senior side and they are penalty corner specialist Harmanpreet Singh, Varun Kumar, Sumit, Nilakanta Sharma, Simranjeet Singh and Mandeep Singh.

Teenager Dilpreet Singh has also earned selection, having already proven that he is perfectly equipped for the highest level thanks to his instinctive goal-scoring ability.

India will be led by ace goalkeeper PR Sreejesh and dynamic midfielder and captain Manpreet Singh. The duo are the two most experienced players in the squad as both of them have represented India over 200 times.

Their guidance and influence in the group could be crucial as India aim to claim the World Cup for the first time in 43 years.

Harendra said the most important thing is to enjoy the home advantage and also the tremendous support from the fans.

"Not many players get this opportunity to play in the World Cup and they must play with full passion in front of the home crowd.

"In terms of preparations, we need to stick to our basics and stick to the simple hockey philosophy which suits us.

"With the support of the fans. it could be a memorable outing for India in the World Cup," said Harendra.

India have won eight Olympic gold medals but they only managed to win the World Cup once in Kuala Lumpur in 1975 when they edged arch rivals Pakistan 2-1 in the final.

India, however, are slowly but surely making a wave in hockey after they came close to stunning world champions Australia in the final of the Champions Trophy in Breda, Holland in July.

India lost 3-1 in penalty shootout after both team played to a 1-1 draw in the regulation time.

India, ranked fifth in the world, are drawn in Group C and they will open their campaign against world No. 15 South Africa tomorrow.

The other teams in Group C are world No. 3 Belgium and No. 11 Canada.

THE INDIA SQUAD

Harmanpreet Singh, Dilpreet Singh, Kothajit Khadangbam, Surender Kumar, Manpreet Singh (captain), Hardik Singh, Simranjeet Singh, Mandeep Singh, Lalit Upadhyay, Sreejesh Parattu, Sumit, Nilakanta Sharma, Krishan Pathak, Varun Kumar, Birendra Lakra, Akashdeep Singh, Chinglensana Kangujam, Amit Rohidas.

The Star of Malaysia


---

Unfazed by team's inexperience, coach Harendra Singh says Junior World Cup success will be handy

Shantanu Srivastava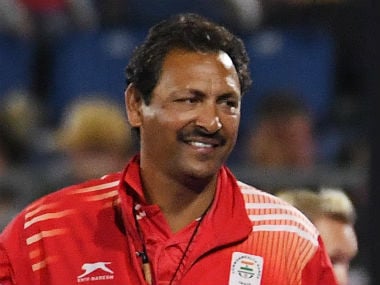 Coach Harendra Singh believes India have the necessary experience to play in front of a capacity home crowd. AFP

Bhubaneshwar: A quick look at India's World Cup squad suggests a team bereft of big names and big match experience. However, dig deeper, and one realises that while the former does hold true, the latter might not be entirely accurate, for as many as seven players from the 18-member squad can rightfully claim to have played a World Cup.

Harmanpreet Singh, Varun Kumar, Sumit, KB Pathak, Mandeep Singh, Nilakanta Sharma, and Simranjeet Singh were all part of the team that lifted the Junior World Cup in Lucknow in 2016, and coach Harendra Singh believes that the experience will come in handy when the team takes the field come 28 November.

The refurbished Kalinga Stadium can seat 15,000 people, and a full house transforms it into a cauldron of pressure and noise. Harendra, who was coach of the junior team that won the World Cup two years back, believes the experience of having played in front of a capacity crowd will stand the youngsters in good stead.

"They already have a taste of playing in from out 20,000-25,000 home spectators. It is not pressure; it is enjoyment. Very few players in the world get an opportunity to play a World Cup in front of their own people. These seven boys have got it twice, and they should enjoy it," the coach said after India's practice session on Monday.

In the absence of regulars SV Sunil, Ramandeep Singh (injury), and Rupinder Pal Singh (dropped), the onus would be on skipper Manpreet Singh and PR Sreejesh to guide the team. While there have been murmurs about the senior-junior balance in the squad, Harendra insisted on the need to focus on starting well.

"So far, in the training and practice, we are looking very positive. The first match is always crucial. Whenever we have started well in a tournament, we have done well," he said.

The fifth-ranked hosts open their campaign against South Africa, placed ten rungs below them, but India would be wary of complacency, especially after the Asian Games debacle. The coach refused to dwell on the past, but conceded that the failure has resulted in course correction.

"That (Asian Games) is past. According to me, you gain experience from failure. We found loopholes in our game during the Asian Games and rectified many of them during the Asian Champions Trophy," he said.

India had entered the continental tournament as favourites to win gold, but following a loss to Malaysia in a penalty shootout, had to settle for bronze. Earlier this year, the team lost another crucial shootout — this time against Australia in the Champions Trophy final. Harendra said the team has prepared well for shootouts, and expects Sreejesh to come good in such situations.

"I expect one of India's matches to go into shootouts. I'm very confident that Sreejesh will stop two-three shots. The rest, of the five, I expect at least three of the players to score. But in shoot-outs, it is anybody's game and time is not on your side," he said.

India have been camping in Bhubaneshwar ever since team's return from the Asian Champions Trophy, and Harendra said the time spent on the turf has been sufficient for the boys to acquaint themselves with what Pakistan's assistant coach Rehan Butt termed as a heavy surface.

"It is an advantage to have trained on this pitch because you know the surface in and out. You know how the surface plays in certain areas.

"Anytime when you go into a tournament you have to adjust. I think the India team has got more time on the pitch than the others because we have practised on the surface for three weeks. I don't think the surface should be an excuse for us," he added.

Firstpost


---

'Reputation, rankings don't matter', says Harendra Singh

India coach Harendra Singh says he will focus on one opponent at a time and plan accordingly

Uthra Ganesan



Gearing up: India coach Harendra at the team's training session.

When the Indian team steps out on the turf at the Kalinga Stadium for its World Cup opener against South Africa on Wednesday, it would be aware of all the contrasting emotions that have come to symbolize Indian hockey over the years – pressure, expectations, hope, disappointment and, most of all, history.

Coach Harendra Singh, however, has been trying to temper them all and keep his boys focused on the actual job at hand – play the games, one match at a time, and move ahead through the tournament forgetting the rest. By his own admission it won't be easy and that is one of the reasons he is keen on getting three points from the opening game.

Never underestimate

"I will never underestimate any opponent. The women's Hockey World Cup and the football World Cup both showed that reputation and rankings matter zilch on this stage. No pundit gave Ireland (women) or Croatia a chance to reach the final. What I can and will do is focus on one opponent at a time, plan accordingly and hope the team executes it on the field on that day," Harendra told The Hindu on Monday, the last rest day for the team initially but then decided to have light drills at the ground.

He however, has done his homework about the other Pool C teams and knows what needs to be done in the three league matches before the knockouts.

"Belgium clearly will be the toughest. They have been playing well for the last 4-5 years and, most importantly, have been together since 2007-08 so there is great understanding in the team.

"At the same time, they play open hockey, something that suits Indian style and gives equal opportunities to both sides. Any team that scores first and manages to hold on till the end will be the winner there but it will be a great game of hockey for sure," he explained.

Nemesis

Canada, he admitted, has always been a thorn in India's side and with a tight defensive structure, gives few chances to score and depends on counter-attacks. "We cannot afford to miss chances against Canada, you won't get too many to score. It will become tougher if you allow them to score first because then there is no way they will allow you in. Converting every single opportunity will be the key," he said.

But the momentum for all that would be set on Wednesday, against South Africa. "They are a good balanced side. Austin Smith is very experienced and holds their defence together brilliantly, plus they have some youngsters who are very quick. We cannot allow them the speed or space to run around neither can we let them get defensive. It will be a tight match for sure, we cannot take them lightly," Harendra said.

But the team has learnt its lessons from the two practice games it played. Harendra was satisfied with the results – India won 5-0 against Argentina and 2-1 against Spain – but has made it clear that any hint of complacency would not be tolerated.

"This is the World Cup. Unforced errors can and will be fatal. The boys know that, now they have to make sure of it on field also," he declared.

The Hindu


---

Optimistic India look to end 43 years of hurt

Armed with a sense of togetherness, self-belief and a strong crowd backing them every moment, India will seek to end 43 years of hurt when they begin the Hockey World Cup campaign against South Africa here on Wednesday. The hosts' Pool C encounter will open the showpiece at the Kalinga Stadium.

Eight-time Olympic champions India's only glory at the World Cup came way back in 1975 when Ajit Pal Singh and his men created history for the past masters of the game.

Since then India has failed to match the standards of the Europeans—the Netherlands, Germany--and Australia, who have been ruling the game for over four decades now.

In the last 10 editions since its maiden triumph in 1975, India's best performance was a fifth-place finish at the 1992 edition in Mumbai.

Now, the world ranked fifth Indians would be eager to recreate the magic by reaching the semifinals, and possibly a podium finish.

That is though easier said than done as besides tackling powerhouses like two-time defending champions Australia, the Netherlands, Germany and Olympic champions Argentina, the Indians will be under pressure to live up to the expectations of millions of fans.

The last time India played a World Cup at home, in 2010 in New Delhi, it finished a lowly eighth and going by records, the host nation has never fared well in the tournament.

All the nine countries to host a World Cup till date have finished eighth or above but Harendra Singh's men would be hoping to rewrite that in front of home fans.

For chief coach Harendra Singh, who has come under the scanner after India's failure to defend its Asian Games title earlier this year, the tournament is a do-or-die one and a failure is sure to cost him his job.

Harendra would be hoping to recreate the magic of two years ago when he guided the junior Indian team to the World Cup title in Lucknow.

To achieve his goal, Harendra has drafted in seven of the 18 junior World Cup winners in the senior team alongside senior pros like skipper Manpreet Singh, PR Sreejesh, Akashdeep Singh and the ever-reliable Birendra Lakra.

The Indian team for the World Cup is a mixture of youth and experience with seven of the 18 featuring in the last World Cup. The squad also has youthful exuberance in 19-year-old striker Dilpreet Singh and debutant Hardik Singh.

But two notable absentees from the squad are dragflicker Rupinder Pal Singh, who has been dropped and striker SV Sunil, who is unfit.

In the 16-nation tournament India are placed alongside South Africa, Belgium and Canada in their group.

Barring world no 3 Belgium, India are expected to win hands down against world no 15 South Africa and world no 11 Canada.

The match against Belgium is India's big test in the pool stages and a win against the Red Lions is a must for the hosts to avoid the cross-overs and qualify directly for the quarterfinals.

After South Africa, India's opponents are Belgium on December 2 and Canada on December 8.

It is only the second World Cup after 2002 to feature 16 teams. From four pools of four teams each, the toppers will directly qualify for the quarterfinals while the second- and third-placed sides will have to play four cross-over matches to earn their places in the last-eight round.

Just like all big-ticket hockey events, Australia, the Netherlands and Germany will once again start favourites to lift the title.

The Kookaburras, in fact, will be vying to create history by becoming the first team to win the trophy for the third time in a row.

In the other match of the opening day, Belgium will take on Canada.

The Tribune


---

In 2018, Harendra Singh seeks 1983 moment for hockey

Rutvick Mehta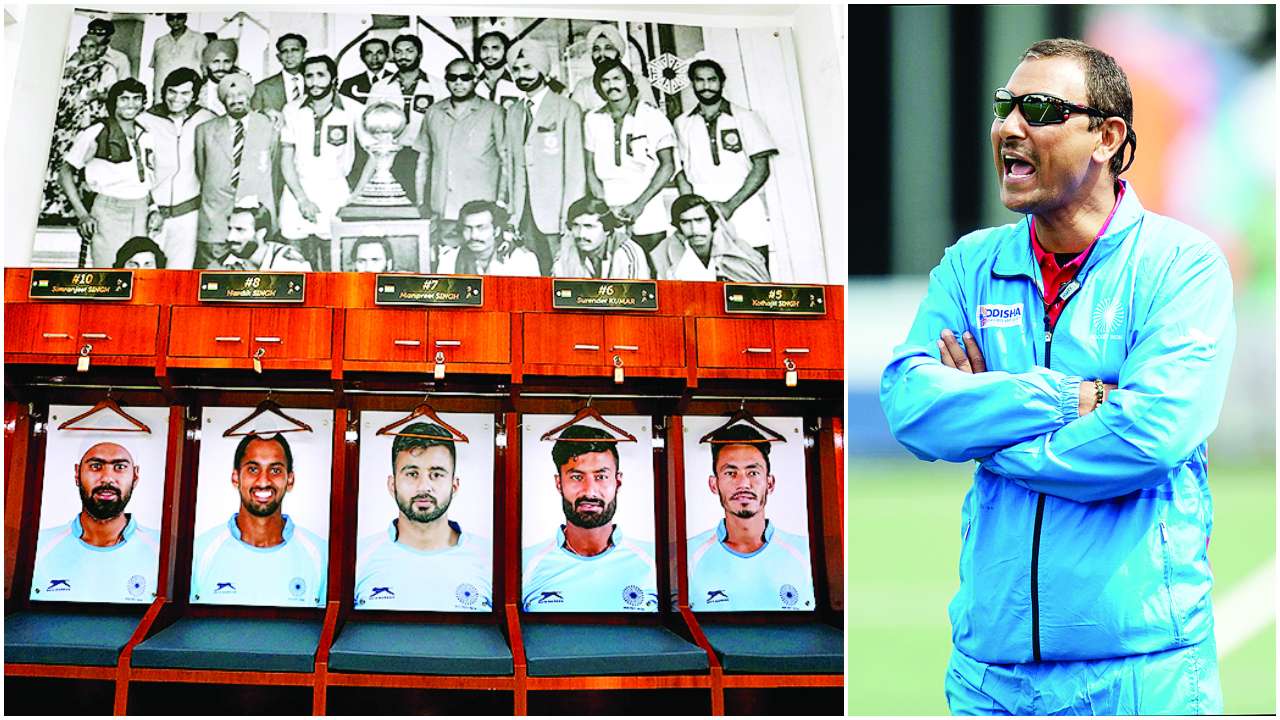 Dressing room A sneak peek into the dressing room of Indian team in Bhubaneswar; Harendra Singh

Let's cast our minds back to the 1983 Cricket World Cup, arguably the most impactful sporting triumph in India's history.

Kapil Dev and his men walked in as underdogs with odds of 50-1 against them that went as low as 66-1 for the final, only to spring one of the biggest shocks and beat the West Indies to lift the Cup.

Going into the 2018 Hockey Men's World Cup starting in Bhubaneswar on Wednesday, India's head coach Harendra Singh is hoping his boys are able to replicate what Kapil Dev's Class of 1983 did that changed the complexion of Indian cricket forever.

"After 2010, we are hosting the World Cup for the first time, and this has the potential to change the face of Indian hockey," Singh told DNA in an exclusive interview.

"The entire country is looking at us for a good result and some good hockey at home. And that, I think, is very important for hockey, where we can change the face of the sport in the country.

"Like in 1983, after Kapil Dev's team won the Cricket World Cup, the entire scenario of cricket changed in India. So, if we can deliver that change here, it will go a long way in the growth of Indian hockey," he added.

And by that, Singh doesn't just mean putting on an exhibition of quality hockey, giving the big teams a run for their money and being content with the well-tried-well-fought pat on the back. He means giving the Indian hockey lovers a result they can be proud of.

"I don't put one over the other. I believe it's equally important to deliver results as it is to play good hockey. Around 1.3 billion Indian people want India to lift the Cup, and so do I and my team," Singh said.That, of course, is easier said than done.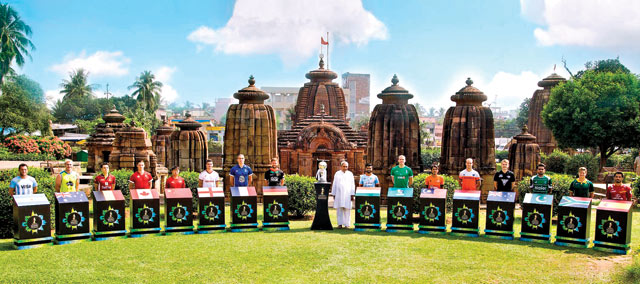 Captains of the 16 participating teams along with Odisha CM Naveen Patnaik (C) pose with the 2018 Hockey Men's World Cup trophy at Mukteshwar Temple in Bhubaneswar on Monday, two days ahead of the tournament. India captain Manpreet Singh is standing to the left of Patnaik —Hockey India

Ranked No. 5 in the world, India are entering the mega world event on the back of disappointing results in the two other key tournaments of the year — the Commonwealth Games (CWG) and the Asian Games.

While Singh wasn't in charge of the side that finished fourth at the Gold Coast CWG, he was at the helm when the defending champions came back with a bronze medal from the Jakarta Asiad, a big slip-up that cost the team a direct entry into the 2020 Tokyo Olympics.

"I don't look at what happened in the past," Singh, who took over as head coach of the men's team from Dutchman Sjoerd Marijne in May this year, said.

"If we sit and keep thinking about the past, then it means we will not even get what we're expecting in the future. So, I believe it is important to stay in the present," he added.

Learning From Mistakes

'Harry sir', as the players like to call him, might not like to dwell on the past, yet he has ensured that his boys learn from the mistakes made there, which range from not applying finishing touches inside the opposition circle in order to score a goal, inconsistency in penalty corner conversion rate and panicking in the dying minutes of a tight game.

The coach's solution to these complex issues, though, is straightforward.

"The basic learning is that you keep the ball with you," Singh said. "The moment you start throwing the ball around and into the opponent's half, then the pressure automatically comes on you.

"We have discussed as to which are the moments that we have to keep the ball with us, and once you do that, you can score any time. The moment you start giving the ball to your opponents, they can also score any time. It then becomes a game of equal opportunities. But if we have the ball with us, why should we give that opportunity?

"It's all about sticking to the Cs: being cool, calm, composed, confident and competitive," he added.

Dealing With Pressure

The players will need to extract every tiny bit out of those five Cs over the next two-and-a-half weeks.

They'll have to go into almost an MS Dhoni-like Zen zone of deflecting external pressure, especially from those vociferous fans that will throng the Kalinga Stadium in numbers for their home team's matches.

"Why is it pressure?" Singh, who guided the India Colts to the 2016 Junior World Cup title at home, is quick to retort.

"Why can't the crowd be the 12th man of the team? Why is it that from my own people cheering for me, I will feel pressure? If I'm playing in front of people who are screaming for my team every second I am on the field, that's a big opportunity and a perfect platform to showcase my skills. Why should it burden me?" he added.

While Singh doesn't think of playing hosts as a negative factor, there's no running away from Indian hockey's long-standing Achilles heel: crumbling under the pressure of playing a big match in big tournaments.

India haven't won a World Cup in 43 years, and haven't ended fifth or above since 1994. Success in mega events has come few and far between lately, and while the current set of players have shown sporadic sparks against the mightier teams, they often tend to defuse come the crunch time.

The trend couldn't have been highlighted better than at this year's CWG and Asiad.

In Gold Coast, India edged past England 4-3 in the pool stage but lost to the same team in the bronze medal match. In Jakarta, the team scored 76 goals in its five league games and yet, when it came to the match that mattered, the high-flying Indians came crashing down against Malaysia in the semifinals.

Singh's idea of tackling this problem is taking away the concept of a 'big' match altogether.

"Because if you think of every match on the same level, the question of 'big' matches doesn't arise at all," Singh said.

"For me, in this World Cup, the first league match will be as important as the quarterfinal match. You cannot say this match is big and this match is not so big. Every match in a World Cup is a big match.

"We have to perform every minute of every match in this tournament at our optimum level. The result will also be at its optimum then," he added.

Daily News & Analysis


---

Meor made of sterner stuff after family hardship

By Aftar Singh



Out to make good: Meor Muhamad Azuan Hassan did not make the squad for the last World Cup four years ago but this time he's in the team and hopes to make a lasting impression in Bhubaneswar.

KUALA LUMPUR: Meor Muhamad Azuan Hassan is not only a dedicated national hockey player – he's also a responsible and caring son.

He had to help his family deal with financial woes after his father passed away six years ago.

His mother, Azizah Hashim, had to work as a cleaner at the SMK Bukit Merchu School in Kuala Kangsar to support five children.

And Meor, the second among five siblings, used to do odd jobs to help solve the family's financial problem.

Despite the hardship, Meor never gave up his dream of becoming a national hockey player.

He took up the sport when he was 12 and played for his state Perak in the National School Sports Council (MSSM) Championships and Malay­sia Games (Sukma).

He also represented Malaysia in the Asia Junior Cup in Melaka in 2012.

A year later, he featured in the Junior World Cup in New Delhi, where Malaysia finished a creditable fourth.

Meor recalls how his family went through a financial crisis when his father passed away in 2012.

"My mother had to work as a cleaner at a school to ensure that we could keep studying," said Meor.

"It was tough then. My elder brother (Meor Muhamad Irham) had to look for a job to help out.

"My brother works as a Perodua salesman in Kuala Kangsar and, together with me, helped our two younger siblings to continue studying in university. I get a monthly training allowance as a national player and I also get an allowance for playing in the Malaysia Hockey League (MHL) for KL Hockey Club," said Meor.

His younger sister (Wan Nur Ameera Natasha Hassan) is studying at Universiti Kebangsaan Malay­sia (UKM) while his younger brother (Meor Muhamad Azizul) is a Universiti Mara Teknologi (UiTM) student.

Meor added that what made him stick to hockey despite his hardship was the influence of former international Datuk Mirnawan Nawawi, who has featured in the World Cup and Olympics.

"He's my idol. He's a great player and an inspirational figure to others in hockey," said Meor, who is excited to play in his first World Cup after he was dropped from the last edition in The Hague, Holland, four years ago.

"I wasn't named four years ago as I was considered not ready for the tournament. But this time, I'm more than ready to play in the biggest tournament of my career.

"It's every player's dream to play in the World Cup and I'm not going to waste this opportunity as it only comes once in four years.

"We have good players in every department and I believe that we can raise our game to take on the stronger teams in our group to reach the second round," said Meor.

Malaysia are drawn in Group D and they begin their campaign against Holland on Dec 1, followed by Pakistan (Dec 5) and Germany (Dec 9).

Malaysia must finish in the top three of their group to advance into the second round.




The Star of Malaysia


---

Pak Sardar seeks crowd support

The great Hasan Sardar, now team manager, hopes crowd has forgotten 2014 controversy

Indervir Grewal in Bhubaneswar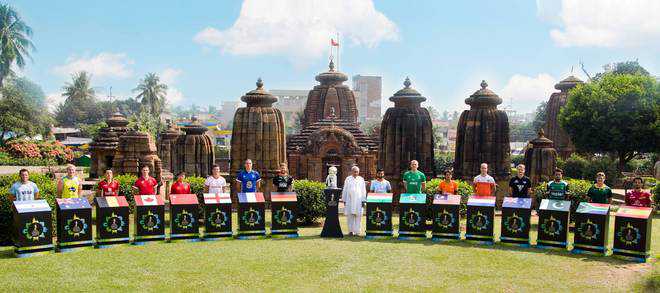 Odisha chief minister Naveen Patnaik (centre) poses with the captains of the teams participating in the hockey World Cup.

Pakistan have fond memories of Bhubaneswar, at least some of them. In the 2014 Champions Trophy, they were on a winning run, shocking the Netherlands in the quarterfinals and India in the semifinals.

They had the crowd support — even after seeing their team lose to its arch-rivals, the crowd had only applause and appreciation for Pakistan. Until, some players let the rush of blood affect their better judgement. The offensive, lewd, celebrations from some Pakistan players not only shocked the spectators but also the hockey world.

While the International Hockey Federation suspended two of the guilty players, reprimanding one, the crowd expressed its displeasure with team in a more emotional manner. In Pakistan's final against Germany, the crowd cheered for the Europeans, but louder were the boos when a Pakistan player had the ball. Pakistan were made to suffer, and they did, mentally. They crumbled, losing 0-2 in a one-sided match.

Four years later, Pakistan return to the same venue. This time, though, the stage is much bigger — the World Cup. The stadium is also much bigger — that means double the size of the crowd. Incidentally, Pakistan will start their campaign — it will also be their first match in India since 2014 — against Germany.

Indians will support Pak

What sort of reception is expected for the team? Pakistan manager Hasan Sardar sounded optimistic. "I have always loved the Indian crowds," said Sardar. You think the fans would have forgotten and forgiven? "Yes. Indian crowd always supports Pakistan. It's the same in Pakistan. When they are not playing each other, Indian fans support Pakistan, and Pakistan fans support India. It's the Asian connection," he added.

Sardar reminisced about the 1982 World Cup when Pakistan won the title in Mumbai. "The crowd loved us, supported us in 1982. The hockey fans have the same mentality, why wouldn't they support us now?" he asked.

Pakistan need all the support they can get. They are world No. 13 and have Germany, the Netherlands and Malaysia in their pool. Their preparation for the event hasn't been smooth either. The team's participation was in doubt after its sponsor broke ties. Already facing monetary crunch, the Pakistan federation expressed its helplessness to provide for the expenses of the trip to India. If it hadn't been for the new sponsorship deal signed weeks before the World Cup, Pakistan would not have made it here. But Sardar said the uncertainty did not affect the team morale. "I had no doubts. I was given assurances by the government. So the players kept training with full intensity," Sardar said.

Sardar added that the team didn't get enough time, because of the Asian Champions Trophy, to prepare. "It was not enough time for a tournament like the World Cup. But reaching the final at the Asian Champions Trophy has given the team a lot of confidence," he said. 

Despite the 2014 controversy, Pakistan might still get the crowd support when they play Germany or the Netherlands. But there is a chance they might face India in the knockouts. Sardar surely knows which team Bhubaneswar's crowd will support then.

The Tribune


---

London Met Police is here!

Indervir Grewal

ENGLAND manager Andy Halliday loves his job, especially the pressure that comes with it. It's a job that requires Halliday to manage all the team's off-field issues. Halliday doesn't shy away from anything. He even "did the team's laundry all night" once after a match against the Netherlands in the rain. Thinking on his feet, and handling pressure situations is nothing new to him. "I was a policeman for 30 years," said Halliday.

He was a specialist firearms officer in the Metropolitan Police. He saw one of London's worst terror attacks, when over 50 people were killed in the 2005 bus and tube suicide attacks. "That was a tough time for England," he said. He was also part of the police team that was involved in the incident in which a Brazilian national was fatally wounded; because of that he had to miss the 2016 Rio Olympics. But Halliday, who retired in 2010, decides to use his police experiences in his current work. "It helped me understand how a team works," he said. Halliday also does charity work, but he has a unique way of raising money. "I had this idea to dribble the ball over long distances. So, before the 2012 London Olympics, I completed the London Marathon while dribbling the ball. It took me over five hours," he said. He also climbed Britain's three highest peaks, raising 10,000 pounds. He also dribbled from Cardiff to London, almost 250km, raising 50,000 pounds. His "next would be in the Himalayas", but he prefers to divulge no more.

England not taking chances

Last year at the World League Finals here, England were among the unlucky teams hit by illnesses. A few English, German, Belgian and Dutch players fell ill, many of them with stomach problems, during the tournament. The organisers came under criticism, so did a particular five-star hotel. This year, the English team is staying at the same hotel. This time, though, they are not taking any chances. After showering the hotel with praises, England manager Andy Halliday confirmed that they "have a person overseeing" what is cooked for the team in the hotel. He insisted that the main reason for the decision was to provide the players with the right nutrition. Fair decision, it seems.

The Tribune


---

Today's game is laptop hockey: Dhanraj Pillay

Former India captain Dhanraj Pillay believes the Indian hockey team is at par with the world's premier outfits in terms of speed in this age of 'laptop hockey'.

Sandip Sikdar



File image of Dhanraj Pillay.

India may not have beaten Australia in the three games they played this year against the world No.1 team, but they have given them tough competition in each of those contests.

The Harendra Singh-coached team stretched the reigning world champions to penalty shootout in Champions Trophy final on July 1.

Former India captain Dhanraj Pillay believes the Indian hockey team is at par with the world's premier outfits in terms of speed in this age of 'laptop hockey'.

"Hockey has changed a lot. What we played was based more on skills. But today's hockey is not like that. You cannot match the speed of today's Indian players with what we had. If you see fitness levels, in the last three to four years, our team has been giving competition to Australia," said the four-time Olympian, who retired in 2004.

"When I was playing, whenever we beat Australia, we beat them on skill. But hockey now is so fast. During my time, only Australia, Germany and Netherlands played with this kind of speed. But today Belgium, Argentina, India – the world's six best teams are improving their stamina."

Pillay feels today's hockey, unlike his time, is also based more on machines and laptops.

However, the 50-year-old is not sure whether it will benefit teams in the future.

"A lot of new equipment has come in. I have seen these young players use chips to see how many kilometres they have run. All this was not there during my time. Today's game is more machine-based, it is laptop hockey," said Pillay, who led India to the 1998 Asian Games gold in Bangkok.

"We are adopting this quickly but how far will this take us, or how successful it'll be for us, I cannot say because you know in our country hockey players are not that educated."

Hindustan Times


---

Odisha government declares holiday for educational institutions for opening ceremony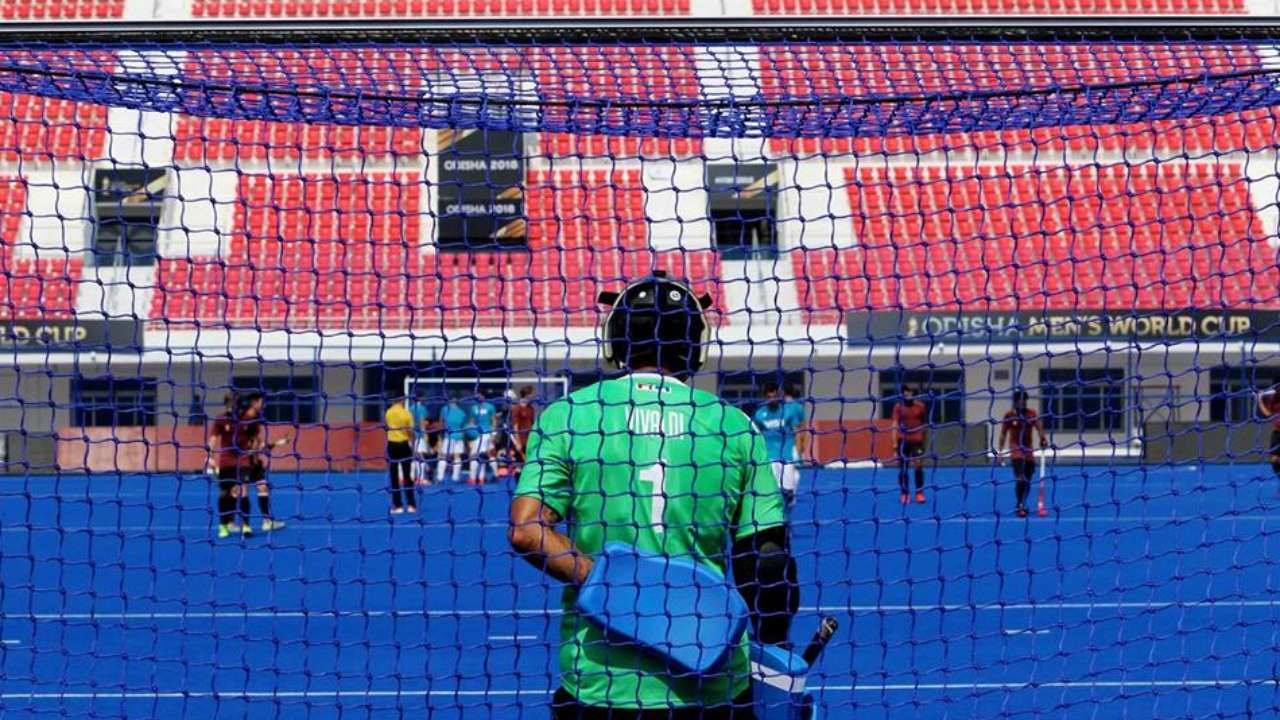 Men's Hockey World Cup 2018 , Hockey India Twitter

In the view of the opening ceremony of Men's Hockey World Cup here, Odisha government has declared holiday for all educational institutions in Bhubaneswar on November 27.

The state government has also announced a holiday for all banks, financial institutions, government offices across the state after 1:30 pm tomorrow.

All the arrangements have been made in Odisha's capital city for the 14th edition of Men's Hockey World Cup that is to be played from November 28 to December 16 at Kalinga Stadium.

A total of 16 countries are participating in this tournament, which include- Belgium, Argentina, New Zealand, Australia, England, the Netherlands, Germany, Ireland, Canada, China, Pakistan, Malaysia, South Africa and Spain.

Odisha Chief Minister Naveen Patnaik has met captains of all 16 teams in front of Mukteshwar Gate in Bhubaneswar and wished them success.

Daily News & Analysis


---

Garcia excited for hockey's future as FIH Pro League nears




A night's sleep interrupted by his kids was not enough to dampen the enthusiasm in Russell Garcia's voice as he talks about the new FIH Pro League and the impact it will have upon hockey.

"Sally Munday (Chief Executive Officer England Hockey) has said she wants the UK to be a place where hockey mattered, so we should all get behind that. If the FIH Pro League takes off and it works then it will be amazing for the sport at all levels. We need to galvanise everyone involved in hockey in the UK to promote and develop and improve our sport in this country. If we create a land where hockey matters, as a nation we can really start to do things and that will be brilliant."

Now Assistant Head Coach to England and Great Britain men, memories garner of Garcia as an 18-year-old who joined the men's squad for the 1988 Seoul Games thus becoming one of the youngest Brits to win Olympic gold.

"At 18 I was brave and played with no fear," says Garcia. "The thing that I reflect on now, is the way the manager and the coach managed the whole process. There were guys in their 30s who were playing their last tournament and then here I was, a guy of 18, just breaking into the team. It was a very exciting time for me, joining a group of men that I had seen on television in 1984 and 1986 in the Olympics and the World Cup.

Now Garcia is the 'older guy' who is helping to lead Great Britain and England's current stars to international success and he sees the Pro League as "the best route to Olympic and World Cup qualification."

Since becoming a coach, Garcia has plied his trade with international sides and some of the best club sides in Europe. This gives him unique insight into how the international hockey scene looks right now.

"The centralised programme is so important in the UK where our club system is not as strong as the club system on the continent. It gives the players a chance to train together and add another level of competitiveness. In so many ways it is no different to how players train in Germany or the Netherlands. Over there they train with their clubs three or four times a week, then train with the national team. Here, our guys train the same amount of time, but as part of a centralised programme – different nations do similar things, just in different ways.

"The centralised programme will put the national team in a great position to adapt to the demands of the Pro League."

And the Pro League is something about which Garcia feels hugely optimistic, although he recognises the problems that are bound to spring up. "Yes, it will be difficult for the national team and clubs to get the right balance in the early days of the Pro League. But the aim of the FIH and the national governing bodies is to project the sport forward and broaden the fan base and that is really exciting.

"It is difficult when you have one league running alongside another league and no-one knows at the moment how it will work. You have to look left and right and see how other nations are doing it.

"In the future, I see a lot of adaptation, borrowing ideas and innovating. Give it three to five years and you will see countries narrowing the detail of how it operates and how it trickles to the clubs. If it does broaden popularity, increase the fan base and increase media coverage, then improvements will be felt at all levels of the game. And that will be so good for the sport. Yes, we are in for a rocky ride, but it is also an amazing opportunity."

FIH site


---

Pakistan's National Women's Hockey Championship begins in Lahore




LAHORE: The 30th National Women Hockey Championship started at the National Hockey Stadium Lahore here Monday. Punjab Minister of Sports and Youth affairs Rai Taimoor Bhatti was the chief guest at the opening ceremony. He was accompanied by DG Sports Board Punjab Nadeem Sarwar, PHF Secretary General Shahbaz Ahmad and PHF Women's Wing General Manager Ms Tanzeela Cheema, who is also the organising secretary of the event.

The eleven participating teams did a smart march past led by the drum band of girls from Crescent Model Secondary High School. These girls later also performed captivating aerobics.

The Matches are scheduled every day with the final on December 3. The eleven participating teams have been divided into two pools.

POOL A: WAPDA, Punjab (C), Sindh (C), Balochistan and Punjab (W)
POOL B: Railways, Punjab (C), Army, HEC, Islamabad, KP and Sindh (W)

Results on the opening day:

WAPDA defeated Sindh Colours 10- 0
Railways defeated Sindh Whites 16-0
Punjab Whites defeated Balochistan 5-0
Army defeated KP 12-0.

The Daily Times


---

Leaders Surbiton fall to first defeat as H&W and Bees close in



©: Frank Uijlenbroek / World Sport Pics

Beeston came from behind to win 4-3 at Surbiton and inflict a first defeat of the season on the league leaders in the English Men's Hockey League Premier Division on Saturday.

Surbiton took the lead in the 32nd minute when Alan Forsyth scored his first of the day from open play. William Marshall made it 2-0 in the 44th minute from a penalty corner before Richard Lawrence hit back via a penalty stroke in the 52nd minute for the away side.

Alan Forsyth then added his second for the home team in the 58th to make the score 3-1 going in to the final ten minutes. But Henry Croft netted for Beeston on the hour mark before James Albery and Nick Park both scored in the 63rd to seal victory for the visitors.

Hampstead and Westminster kept the pressure on leaders Surbiton with a 2-0 victory at home to the University of Exeter. Richard Smith opened the scoring in the tenth minute before Sam French clinched the victory with a goal in the 64thminute.

Holcombe secured a 2-1 win at home against Wimbledon. Nicholas Bandurak opened the scoring in the eighth minute before Daniel Webster made it 2-0 in the 15th, while Ed Horler scored the only goal for Wimbledon (pictured).

Elsewhere, Brooklands Manchester University ran out 2-1 winners at home to Reading. Mike Shaw and Alex Humphreys were on the scoresheet for the home side, while Ciaran O'Connell scored for Reading.

Sevenoaks and East Grinstead played out a 2-2 draw. Duncan Parnis and Edward Matts scored the goals for Sevenoaks and Simon Faulkner scored a brace for East Grinstead with both his goals coming from penalty corners.

Just one game remains before the winter break, Wimbledon's back match against University of Exeter which is a key one at the bottom of the table with both sides sitting on four points.

Euro Hockey League media release


---

Grange stay top as chasers unable to overhaul them on catch-up weekend



©: Frank Uijlenbroek / World Sport Pics

Grange remain top of the Scottish National League 1 despite the pressure from both Western Wildcats and Grove Menzieshill at the top of the table following the latter pair's series of catch-up matches.

Wildcats were 2-1 victors over Grove at Auchenhowie, that leaves the former in second spot, a point behind the champions, while the latter are a further point adrift. And Grange still have a game in hand which is against Kelburne next Saturday at Glasgow Green.

Early chances fell to Cameron and Jamie Golden while at the other end Wildcats had two penalty corner opportunities which came to nothing.

It was the Taysiders who drew first blood, the Wildcats defence failed to clear the danger, the ball fell to Euan Cuthill and he slammed it home from close range.

At the other end Andrew McConnell had a chance to equalise but his final effort went well wide of the target.

However, the equaliser soon followed, Fraser Calder`s pass found McConnell and he scored with a low shot. Just before the interval Wildcats had two penalty corners but both attempts were blocked.

Four minutes into the second half Wildcats took the lead for the first time in the game, at another set piece Hamish Galt launched his effort into the top right corner of the net for a 2-1 lead.

The home side might have increased their lead but Roshan Anderson`s shot cannoned off the bar to safety.

In the closing seconds Grove Menzieshill were also frustrated by the bar at a late penalty corner and they also failed to convert the rebound, so the three points remained at Auchenhowie.

On Saturday, Grove had beaten Aberdeen Standard Gordonions 21-0 while Western drew 1-1 with Clydesdale.

Euro Hockey League media release


---

Wildcats take the points in men's Sunday clash with Grove Menzieshill




Despite the pressure from both Western Wildcats and Grove Menzieshill Grange are still top of National League 1 after this weekend`s catch-up games.

Wildcats were 2-1 victors over the Taysiders at Auchenhowie, that leaves the former in second spot, a point behind the champions, while the latter are a further point adrift. And Grange still have a game in hand which is against Kelburne next Saturday at Glasgow Green.

Early chances fell to Cameron and Jamie Golden while at the other end Wildcats had two penalty corner opportunities which came to nothing.

It was the Taysiders who drew first blood, the Wildcats defence failed to clear the danger, the ball fell to Euan Cuthill and he slammed it home from close range.

At the other end Andrew McConnell had a chance to equalise but his final effort went well wide of the target.

However, the equaliser soon followed, Fraser Calder`s pass found McConnell and he scored with a low shot. Just before the interval Wildcats had two penalty corners but both attempts were blocked.

Four minutes into the second half Wildcats took the lead for the first time in the game, at another set piece Hamish Galt launched his effort into the top right corner of the net for a 2-1 lead.

The home side might have increased their lead but Roshan Anderson`s shot cannoned off the bar to safety.

In the closing seconds Grove Menzieshill were also frustrated by the bar at a late penalty corner and they also failed to convert the rebound, so the three points remained at Auchenhowie.

Scottish Hockey Union media release


---

Bungoma Farmers top National league

Police arrest Butali in league duel at City Park

By Elizabeth Mburugu



Kenya Police player Oliver Ochenje with the ball when they played Green Sharks in the Men Premier League at City Park. PHOTO; JENIPHER WACHIE

Battle for men's Premier League promotion set to hit feverpitch as Sailors enjoy one-point lead.

Kenya Hockey Union (KHU) men's Premier League champions Kenya Police inched closer to retaining their crown after they dislodged Butali Sugar Warriors from the peak of the log.

This follows a 1-0 victory against 2012 winners Nairobi Sikh Union and the inclusion of their win over Wazalendo that had earlier on been put on hold.

The Law enforcers, who are seeking to win their second consecutive title, top the standings with 57 points, three more than second-placed Butali.

Both sides have played 20 rounds of matches each with Police winning 19 and losing one (to Greensharks) while Butali have won 18.

Butali dropped six points in losses to Police and Parkroad Badgers.

Police captain Oliver Echenje said, with only two matches remaining before the season ends, their aim is to maintain the top spot.

"We are at the top now and that gives us a chance to successfully defend our trophy. However, we must be at our best and maintain the number one position because that is the only way we can make it happen," Echenje said.

He added that even though they lead bitter rivals Butali by three points, they can only be sure of a successful defence after their last match.

"The race is still open and I believe that whoever wins the remaining two matches will carry the day. They (Butali) enjoy a superior goal difference and only victory in our two clashes can help us extend our reign."

The duo, who have engaged in a neck-and-neck chase for this season's trophy, have already booked their tickets to next year's Africa Club Champions.

They are also set to take part in Nigeria next month for this year's continental challenge, but are yet to confirm their participation.

Former champions Strathmore University Gladiators are third with 13 points while Greensharks are fourth, tied in 29 points with fifth placed Wazalendo, who have an inferior goal difference.

Western Jaguars, Kenya College of Accountancy University (KCAU) and Nakuru are rooted at the bottom of the table.

The three, who are likely to face the relegation axe this season, are separated by one point each with Jaguars having 18, whereas KCAU and Nakuru have 19 and 20.

In men's Super League, Chase Sailors and Multimedia University (MMU) will be battling for the sole Premier League promotion slot.

This follows KHU's plans to promote one team in a quest to restructure men's top tier.

The Standard Online


---

KHU upholds Wazalendo's 16-2 thrashing by Police

By AYUMBA AYODI



Wazalendo's Timothy Apwacha (left) dribbles past Multimedia University's Charles Mwinyi during their Kenya Hockey Union men's Premier League match at City Park Stadium on February 18, 2018. PHOTO | CHRIS OMOLLO |  NATION MEDIA GROUP

Kenya Hockey Union (KHU) has declared that the results from the controversial men's hockey premier league match where champions Kenya Police hammered Wazalendo 16-2 will stand.

KHU chairman Nahashon Randiek indicated that the results are valid until the union's executive convenes to make a final decision upon the conclusion of investigations. He said the verdict will be delivered before the league ends in two weeks' time.

Randiek explained that what they are investigation is whether there was possibility of match-fixing during the November 3 tie played at City Park.

"The game had no problem since nobody has written to challenge the outcome or the score," said Randiek. "However, what we are investigating is the integrity of the game and whether the game of hockey was brought to disrepute."

The move by KHU now means that defending champions Kenya Police have now taken of the men's hockey Premier League lead with 57 points, three better than arch-rivals Butali Sugar Warriors.

Wazalendo, as a protest against what they deemed to be biased officiating by one of the umpires, allowed Kenya Police to score goals at will in the last 10 minutes and eventually lost 16-2 in the ill-tempered duel.

Both Police and Butali have two matches to go including their much awaited season ending clash on December 8 .

Police face Nakuru in a rescheduled match on Sunday at 11am in Nakuru. The match was not played on November 10 due to lack of umpires. Butali take on Strathmore on Sunday before their epic clash with Police.

Victory for both Police and Butali will see the contest go down to the wire where Butali will be required to beat Police and let the goal difference decide who wins the league. Despite the huge score in the controversial match, Butali still have better goal difference than Police. They have scored 70 goals and conceded 13, while Police have sounded the board 67 times and let in 19 goals.

In case Police hammer Nakuru away, they will only need a draw against Butali to retain the title for their fourth cup success.

Meanwhile, Nairobi Simba must beat United States International University (USIU) tomorrow in their mid-week clash to avoid relegation. It's the last league match for both teams.

Nairobi Simba lost 1-0 to Kenya Police on Sunday top drop one place to eighth with 23 points. USIU are placed seventh with 24 points after stunning Green Sharks 1-0 on Sunday.

Nairobi Simba, Park Road Badgers, Nakuru, Kenya College of Accountancy University and Western Jaguars are all battling relegation.

Three teams will be axed from the Premier League with only one team earning promotion to the top flight league from the Super League next season.

Badgers, who have one match to go, are placed ninth and one place above the relegation cut with 22 points. They are followed by Nakuru, who have 20 points with two matches to go and KCAU, who have 10 and Jaguars 18.

Nakuru and Jaguars have two matches to go while KCAU have one match.

Daily Nation