All the news for Friday 1 July 2016

Fiji hammers Tonga

Pravin Narain



Morris Aromalo of Vanuatu (right) goes against three players of Solomon Islands during their match at the Fiji Hockey Centre in Suva yesterday. Picture: JOVESA NAISUA

The national men's hockey team hammered Tonga 15-0 in the FIH World League Round One match at the National Hockey Centre in Suva yesterday.

The side moved closer to a quarter-final berth with only two round of matches against Solomon Islands and Vanuatu to play today.

Impressive Leevan Dutta scored a hat-trick of goals in the match against Tonga with Kristofer Mock and Martin Fong while debutant Epeli Naduva from Lautoka also scored two goals.

Coach Hector Smith Sr said Fiji stood a chance of qualifying for the quarter-finals.

"We have taken a lead and on the journey we had a tough game against Vanuatu beating them 7-6 on penalty shoot out. It was a huge win for the team against Tonga," he said.

"There are still room for improvement and we can improve.

"Vanuatu is also a very good side. It is a shorter version of games and the players have started adapting."

Smith said he had full faith in the team.

"We need to improve selection of the passing and skills and the players need to distribute the balls early," he added.

"Decision making also needs to improve when we play in a highly pressured game. It is all about getting the possessions and make the most of it when we get the opportunities.

"The boys will always do their best and we have a lot of faith in them when they were selected.

"It is up to us to come up with the A game in the remainder of the competition."

The winner of the competition will qualify for the FIH World League Round Two next year in February.

Day Three results:

Men: Fiji 15-0 Tonga, Papua New Guinea 1-1 Solomon Islands, Vanuatu 8-1 Solomon Islands, PNG 8-1 Tonga

Women: Tonga 2-3 Solomon Islands, Fiji 5-0 Papu New Guinea

The Fiji Times


---

Silatolu happy with hockey debut

Pravin Narain



Fiji Womens Hockey player Ro Marama Silatolu. Picture: JOVESA NAISUA

DEBUTANT Miriama Silatolu was one player for the Fiji hockey women's team who was over the moon after making her debut for the national team in the FIH World League Round 1 in Suva.

The competition started on Tuesday at National Hockey Centre in Suva. She scored two goals in the 5-0 win over Papua New Guinea yesterday.

Silatolu made her debut against Solomon Islands and described the moment as "nervous".

"It is a special moment for me to make my debut in front of my loved ones as I had worked really hard to get in to the team," she said.

"I have put in a lot of effort in the training and after so much of struggles and difficulties I managed to get into the senior team.

"Balancing time was hard especially being away from your families and miss out going for movies.

"This is my first international tournament and making my debut is a special moment for me.

Silatolu is a University of South Pacific student studying history said people should join hockey since there were not much following.

"There are not lot of people involved in the sport and if people do really want to play then they should join and enjoy the sport.

"This is a team sport and everyone contributes in a win and the success of the team," the 19-year-old said.

"God is the inspiration for me.

"I was very nervous going on the turf representing Fiji and I thought that I would drop the hockey stick and after the game I got a lot of confidence after that."

The Fiji Times


---

Tournament officials happy with Fiji competition

Pravin Narain



Fiji's Asinate Blake dives for the ball against Papua New Guinea during the FIH World League Round 1 at the Fiji Hockey Centre in Suva yesterday. Picture: JOVESA NAISUA

OFFICIALS of the 2016 FIH World League Round 1 are happy with the organisation of the tournament.

Tournament director Jeff Brown, who had been sent by Federation of International Hockey, is in charge of the tournament.

He said teams had shown a lot of talent.

"The tournament is better than I had expected.

"Every game is exciting no matter which teams are playing.

"There are different styles of hockey, different skills and everyone has got passion and they are embracing five-a-side and we have seen some fantastic goals and skills."

Brown was impressed with the newcomers Solomon Islands women's team.

"Solomon Islands women's team are participating for the first time ever in an international competition and they won their first game. New countries are coming to competition," he added.

"This tournament is part of the development part to get exposure and experience and people are excited to get into the tournament. Fiji Hockey Association had been a great host and everyone has been welcoming."

The tournament ends tomorrow.

The Fiji Times


---

Ireland Draw 2-2 with Spain



Paul Gleghorne is ready for anything

Today's contest was always going to be close with the teams sitting side by side in the world rankings, and a 2-2 draw was perhaps the fairest result from a game that saw chances fall back and forth for both sides.

The match started at a frantic pace with Kirk Shimmins instantly skimming along the base line and slotting the ball back to Alan Sothern whose saved shot won the first penalty corner of the game before the clock had even hit the 1-minute mark. Sothern's subsequent drag flick was saved and cleared with the game instantly switching to the other end of the pitch. The Spanish earned a penalty corner from their counter attack and Pau Quemada slotted the ball high into the net between David Harte and his post-man Ronan Gormley. The sides continued to exchange chances throughout the half; Jacksons deflection wide from Kyle Good's pass was possibly the best Irish chance. Harte was called into action to make his presence felt but neither side could add to the scoreline prior to the half time whistle.

Roc Oliva had the chance to give the home side the lead early in the third quarter as he glided through 2 defenders but Harte was on hand to make a superb double save. True to the first half, the next chance fell to Ireland as the game continued to seesaw back and forth. John Jermyn's drag flick drew an excellent high save from Quico Cortes, but Jermyn made no mistake the second time of asking and scored with his trademark drag in the 44th minute. The fourth quarter saw the Green Machine create more chances and the lead came courtesy of Kirk Shimmins. Shane O'Donoghue intercepted a loose ball and drove into the circle, drawing a defender out of position, before slipping the ball to Shimmins who calmly fired goal-bound. Hopes of a victory were dashed in the final play of the game when Spain's Quemada scored his second from a penalty corner to draw the match level.

Ireland next face New Zealand on Saturday at 9am (GMT).
 
6 Nations Tournament Valencia
Ireland 2 (Jermyn, Shimmins)
Spain 2 (Quemada x2)
 
Team:  D Harte, J Bell, Gormley, Watt, Sothern, Magee, Shimmins, O'Donoghue, M Bell, Good, Gleghorne (Captain)
 
Substitutes: Carr, Jackson, Watkins, Jermyn, Caruth, Robson
 
Schedule:
27/06/2016 17:00 Argentina 1 - 0 Ireland
28/06/2016 15:00 Ireland 1 - 2 India
30/06/2016 19:00 Spain 2-2 Ireland
02/07/2016 09:00 Ireland - N. Zealand
03/07/2016 09:00 Germany - Ireland
*All times GMT

Irish Hockey Association media release


---

Black Sticks record strong win over India



Kane Russell drags the ball. Photo: David Aliaga Images

The Black Sticks Men have put together a strong performance to defeat India 1-0 at the Six Nations tournament in Valencia.

Striker Stephen Jenness was the man of the moment with his 18th minute field goal proving the winning blow in a tight contest.

It's the first win at the tournament for the Black Sticks, and an impressive one against the world's fifth ranked side who are fresh off a silver medal performance at the Hockey Champions Trophy.

Head coach Colin Batch said it was good to shake off earlier results and put together a strong team effort.

"Overall it's a pleasing performance for us and shows our maturity in rebounding from a few tough losses earlier in the tournament," he said.

"Both teams had a few corners, but we outplayed India in the field today and showed some really good signs in terms of our development.

"We're a resilient team and we will take away this win and look to keep our momentum going in our next game against Ireland."

The Black Sticks showed determination and composure from the opening whistle and played with intensity in the attacking half against the Indians.

A nice passage of play early in the second quarter saw the ball passed to Jenness in front of goal who got a quick touch to send the ball around goalkeeper Vikas Dahiya and into the cage.

Leading by one goal at halftime, New Zealand defended strongly throughout the second half and held much of the possession.

India created some dangerous scoring chances in the fourth quarter as they hunted for an equaliser but the Kiwis were too strong on defence.

The Black Sticks have a rest day tomorrow with their next clash against Ireland at 8pm tomorrow night (NZ time), with live streaming at www.hockeynz.co.nz/Video

BLACK STICKS 1: (Stephen Jenness)
INDIA 0
Halftime: Black Sticks 1-0

Hockey New Zealand Media release


---

Black Sticks edge past India

A goal by Wellington attacker Stephen Jenness gave New Zealand a 1-0 win over India in the third outing at the Six Nations men's hockey tournament in Valencia today.

The win followed defeats by hosts Spain and Germany and will be a confidence booster for the world's eighth-ranked team in their final significant hitout before the Rio Olympics.

Jenness scored in the 18th minute and although both teams had their scoring chances, the Black Sticks defended stoutly as fifth-ranked India pressed in the final quarter.

''Overall it's a pleasing performance for us and shows our maturity in rebounding from a few tough losses earlier in the tournament," New Zealand coach Colin Batch said.

"Both teams had a few corners, but we outplayed India in the field today and showed some really good signs in terms of our development.

"We're a resilient team and we will take away this win and look to keep our momentum going in our next game against Ireland."

New Zealand have a day off before facing the Irish tomorrow night.

The New Zealand Herald


---

Black Sticks men edge India for first win of pre-Olympic Six Nations tournament



Capital striker Stephen Jenness scored the lone goal in the Black Sticks win over India at the Six Nations in Valencia. GETTY IMAGES

The Black Sticks having opened their account at the Six Nations in Spain, edging an in-form India 1-0 in their third game of the tournament.

A tight affair was expected, with world No 5 India ranked just three place above their New Zealand counterparts, and that was exactly what played out in Valencia on Thursday (Friday NZ time).

In the end, a Stephen Jenness strike early in the second quarter was all that separated the two sides, the Capital striker receiving the ball directly in front of goal before sending the ball around goalkeeper Vikas Dahiya into the net.

Black Sticks head coach Colin Batch was pleased his side were able shake off earlier losses to Spain (2-0) and Germany (6-1) and put together a strong team effort against an Indian side coming off a runner-up finish at the prestigious Champions Trophy.

"Overall it's a pleasing performance for us and shows our maturity in rebounding from a few tough losses earlier in the tournament," he said.

"Both teams had a few corners, but we outplayed India in the field today and showed some really good signs in terms of our development.

"We're a resilient team and we will take away this win and look to keep our momentum going in our next game against Ireland."

It is the Black Sticks second straight narrow win against India, following their 2-1 triumph at the Sultan Azlan Shah Cup in Malaysia during April.

The Kiwis have two matches left at the Six Nations, taking on world No 12 Ireland on Saturday night (NZ time) before finishing up with a tough clash against seventh-ranked Argentina overnight on Sunday.

New Zealand 1 (Stephen Jenness 1) India 0. Q1: 0-0. Q2: 1-0. Q3: 1-0.

Stuff


---

India lose to NZ in close encounter

Valencia: India lost to New Zealand 1-0 in their third match at the 6-Nations Invitational Tournament.

Both teams came into the match looking to play cautious hockey and avoid defeat, India having already suffered one against Germany in the tournament. The game's tone was set, with both looking to hold fort and react through counter attacks.

In an otherwise timid first half, India had the best chance, when they stole the ball on New Zealand's right flank, near the half way line and made their way up in a quick burst through Ramandeep. His pass, laid off to Talwinder drew out the New Zealand goalkeeper for a fine save. New Zealand had a PC soon after, but Vikas Dahiya starting instead of Sreejesh kept it out with a fine save.

Minutes into the second quarter though, a rare lapse in concentration led to New Zealand's goal, as the ball bundled over the line after Dahiya had initially saved the shot from James Coughlan. From there on it became a case of India breaking down New Zealand's stout defence to try and find the equaliser. They earned their first PC at the end of the quarter, but Raghunath's shot went wide. New Zealand went into halftime in the lead.

India came out much stronger in the second half, creating chances and attacking more often through the centre. They had another chance to draw level in the opening minutes of the fourth quarter, this time a reversal of roles. Talwinder stole the ball and played it through to Ramandeep, whose sliding shot, negotiated while he was off balance failed to meet the target.

India kept up the barrage of attacks through the final period, forcing New Zealand deep into their own half, and soon enough, with 3 minutes to play India had their second PC of the game, but New Zealand's front runners blocked the flick to deny them the equaliser, as they took the victory.

India play Argentina next at 17:30 on 2 July 2016.

Stick2Hockey.com


---

India lose to New Zealand by 1-0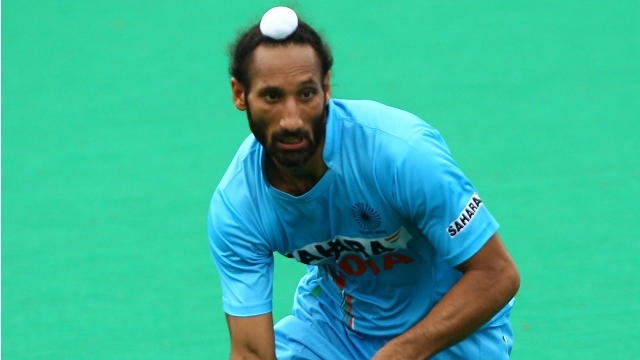 Both teams came into the match looking to play cautious hockey and avoid defeat. (Getty Images)

The Indian men's hockey team failed to capitalise on their recent 2-1 win over Ireland as they suffered their second defeat of the 6-Nations Invitational Tournament by going down 1-0 against New Zealand in their third match on Thursday.

Both teams came into the match looking to play cautious hockey and avoid defeat, India having already suffered one against Germany in the tournament opener. The game's tone was set, with both looking to hold fort and react through counter attacks.

In an otherwise timid first half, India had the best chance, when they stole the ball on New Zealand's right flank, near the half way line and made their way up in a quick burst through Ramandeep. His pass, laid off to Talwinder drew out the New Zealand goalkeeper for a fine save. New Zealand had a penalty corner soon after, but Vikas Dahiya starting instead of Sreejesh kept it out with a fine save.

Minutes into the second quarter though, a rare lapse in concentration led to New Zealand's goal, as the ball bundled over the line after Dahiya had initially saved the shot from James Coughlan. From there on, it became a case of India breaking down New Zealand's stout defence to try and find the equaliser. They earned their first penalty corner at the end of the quarter, but Raghunath's shot went wide. New Zealand went into halftime in the lead.

India came out much stronger in the second half, creating chances and attacking more often through the centre. They had another chance to draw level in the opening minutes of the fourth quarter, this time a reversal of roles. Talwinder stole the ball and played it through to Ramandeep, whose sliding shot, negotiated while he was off balance failed to meet the target.

India kept up the barrage of attacks through the final period, forcing New Zealand deep into their own half, and soon enough, with 3 minutes to play India had their second penalty corner of the game, but New Zealand's front runners blocked the flick to deny them the equaliser and seal the victory.

With the defeat, India find themselves at the bottom half of the points table.They will now lock horns with Argentina on Saturday.

DNA


---

New Zealand hand India 1-0 defeat

Valencia (Spain): New Zealand defeated India 1-0 in the six-nation invitational hockey tournament here on Thursday. Stephen Jenness scored the only goal in the 18th minute to guide New Zealand to a much-needed win over India. The Kiwi forward left the Indian goalkeeper flummoxed as he pushed the ball into the net early into the second quarter.

Failing to make the most of the chances that came their way, India handed over the match to New Zealand. The New Zealand defence played sensibly to thwart all attempts at their citadel.

This is India's second defeat in the tournament; they have already lost to Germany 4-0. With two losses and one win, against Ireland, they find themselves in the bottom half of the points table. They will play Argentina on Saturday.

Akashdeep hits century

India striker Akashdeep Singh played his 100th international match on Thursday. The 22-year-old made his debut at the FIH Champions Trophy in 2012, against England. He was part of the squad that won the Asian Games gold at Incheon, and bronze in the HWL Finals.

The Tribune


---

Hockey India hails 'skilful' Akashdeep Singh on 100th international cap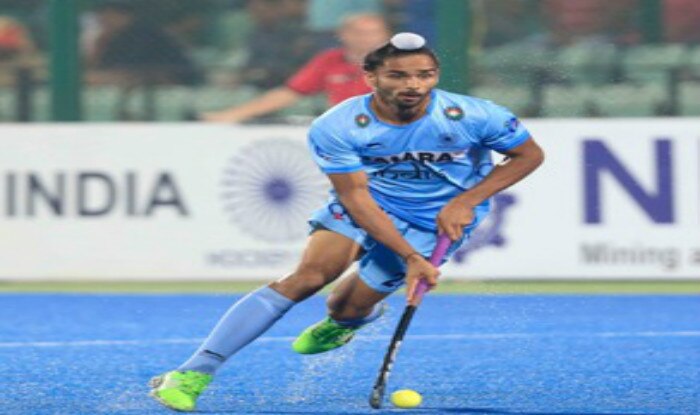 Akashdeep was a part of the squad that won the Asian Games Gold at Incheon as well as Bronze at the Hockey World League (HWL) in Raipur.

Valencia (Spain): Hockey India has congratulated striker Akashdeep Singh after he completed his 100 International caps during the side's 1-0 defeat against New Zealand in their third match of the 6-Nations Invitational Tournament on Thursday. The 22-year-old, who has been part of the Ludhiana as well as the Surjit Hockey Academy, made his debut against England at the Champions Trophy in 2012.

Akashdeep was a part of the squad that won the Asian Games Gold at Incheon as well as Bronze at the Hockey World League (HWL) in Raipur. He scored a goal in the Bronze medal match and was also part of the Champions Trophy squad that won Silver at London earlier this month. (ALSO READ: India rally to beat Ireland in 6-nation hockey)

In 2015, Akashdeep was nominated for the Annual FIH Rising Star of the Year award. A hard working and skilful striker, Akashdeep also earned his spot as one of the top bids at the auction last season and plays for the Uttar Pradesh Wizards in the Coal India Hockey India League (HIL).

Congratulating the striker for his achievement, Md. Mushtaque Ahmad, Secretary General,Hockey India said, "Akashdeep is part of a new generation of hockey players, who have been instrumental in providing the energy in the team at big games and tournaments. He is a skilful player with great team spirit and very good tactical understanding. It shows his immense talent, that at such a young age he has already achieved 100 International Caps. I wish him the best, for all the future games and hope he continues to make the team proud."

India.com


---

Huge congratulations



100 caps and Golden Whistle today in Valencia. Been honoured to have officiated in John's 200 caps. Photo: Paco Vazquez' FaceBook page

Forgot to post this important milestone on Wednesday. Olympic bound umpires Paco Vazquez and John Wright celebrated big Milestones in Valencia on Tuesday. Paco got his Golden Whistle for umpiring 100 Internationals and John Wright passed the incredible 200 International games barrier in the same game. Only 3 other umpires have reached this amazing milestone before; Alain Renaud in 1991, Santiago Deo in 1995 and fellow South African Marelize de Klerk in 2011.

Congratulations gentlemen!


---

Shepherd praises performance despite defeat in Spain

Nigel Duncan



Scotland women team photo June 2016 Spain women 3, Scotland women 0 (San Vicente del Raspeig in Alicante). Photo - Gordon Newlands

Scotland Women's Head Coach Gordon Shepherd praised his squad for their performance against Rio-bound Spain.

Although positive, the coach rued a number of gilt-edged chances which his players failed to capitalise on in this the third of four games against their hosts in Alicante.

Scotland, who previously lost 3-0 and 2-1, pushed Spain hard, particularly in the second-half of a game played in blistering, lunchtime heat.

Sarah Jamieson (Grove Menzieshill), who earned her first cap earlier in the tour, Heather Howie (Clydesdale Western), who drove hard from the centre of the pitch, and Charlotte Watson (Dundee Wanderers), who had two opportunities, were among players unable to convert chances to goals.

Scotland play their final game today and Shepherd hopes they find the cutting edge against a side heading for the Olympic Games.

He said: "Fitness is not an issue. We are fitter and faster than Spain but, unfortunately, we are not ruthless enough in the D. We are creating chances and if the girls continue to do the things we work on in training then we will start converting these chances."



Photo - Gordon Newlands

Scotland women v Spain June 2016Spain led 1-0 after a goal in 12 minutes and the sides were level at the break.

The home side netted following a penalty corner in 41 minutes and again in the final minutes against the run of play.

Shepherd, a Glasgow-based Dundonian, added: "The girls played really well and brilliantly towards the end of the game. Particularly in the second-half, the girls created a number of opportunities but we could not put the ball in the net. We had four corners and four other real chances and if we had taken one we would have put really pressure on the opposition but we will continue to work hard."

Scottish Hockey Union media release


---

Scotland women U21 beaten by clinical Ulster U23



Lorna Cruickshank Scotland U21 women

Scotland's U21 women were beaten 2-0 by Ulster U23 in a close and exciting game at the National Hockey Centre, Glasgow. The hosts probably deserved more for their efforts but came up against a well organised defence and a clinical attack.

Scotland got off to a good start, applying pressure well in the early stages. Lorna Cruickshank, Drew Berry, and Kerry-Anne Hastings were all causing problems early doors.

Despite Scotland having the majority of the possession it was Ulster that created the better opportunities. The visitors' first attempt was met by a good save at the feet of Zara Malseed by Erin Gilchrist in goal for Scotland. Moments later Malseed came close again, this time Gilchrist made a save at close range with her legs.

Scotland's first opportunity resulted in a disallowed goal. Cruickshank thought she'd scored when she followed in an Initial shot saved after good work by the Ellie Hutcheson. The goal was disallowed for a foul in the build-up.

Ulster broke quickly but Ellie Halliday was solid in defence and won the ball well - nicking it off an Ulster stick before a clear shot at goal opened up. The first quarter was fast and frenetic but Scotland were living with the pace well.

The opening goal came early in the second quarter. Ulster's Naomi Harkness scored a well-worked goal after a great run by Chloe Brown. 1-0.

Scotland nearly responded instantly. A sweeping attack between Berry, Hutcheson, and Chloe Hardie saw the latter's shot saved brilliantly. Scotland were denied what would have been a fantastic goal by the keeper who sprung to the rescue with a diving save.

The game raged on with both sides defending well. On the brink of half time an opening presented itself to Ulster's Harkness, but she hit a fresh air shot with just the keeper to beat. It was good build up by Ulster and Scotland were let off the hook.



Chloe Hardie Scotland U21 Women

HT – Scotland U21 0 Ulster U21 1

Ulster get the second half underway and Kerri McDonald had a chance early on but solid Scottish defending shut off any chance of a clear shot on goal.

Scotland had a lot of the ball, and attacked frequently, but were unable to fashion a clear opportunity. Ulster, working hard, were resolute in defence.

The hosts created a chance for an equaliser when they burst forward in a brilliant break from defence. After some quality passing the impressive Cruickshank couldn't convert. Ulster then broke themselves and after a ricochet in the shooting circle, Zoe Wilson forced it over the line to make it 2-0.

Then came Scotland's best attempt of the match. Pressing high, a hard low shot looked a certain goal but was met by a sensational save by the goalkeeper. The ball just wouldn't go in the net for Scotland.

As full time edged closer, Scottish attacks were well managed by the Ulster defence. Halliday smashed the ball into the shooting circle but it was batted away before a Scottish stick could get near it.

Then dazzling skills by Tess Hannah set up Hardie, but a penalty corner was awarded when advantage may have been better for the Scots. Back-to-back penalty corners saw Frances Lonergan denied twice by good saves.

Ulster themselves had a goal disallowed at the death and the final hooter brought a highly entertaining game to an end. The pair will meet for the final time today at noon, at the National Hockey Centre in Glasgow.



Ellie Hutcheson U21 Scotland Women

FT Scotland U21 0 Ulster U23 2

Scotland U21

The squad for the matches is:

Susan Al Haddad (Match 1 and 2)
Megan Inch
Erin Gilchrist
Alison Eadie
Iona Armour
Lorna Cruickshank
McKenzie Bell
Drew Berry
Emily Cross
Ellie Halliday
Ellie Hutcheson
Tess Hannah
Chloe Hardie
Kerry Anne Hastings
Katie Hibbert
Frances Lonergan
Emma McDairmid
Shona McNab
Makenzie Brown

Ulster U23

Ashley McIlroy
Hannah Gieve
Alex Ogilby
Pippa Best
Taite Doherty
Ruth Maguire
Zoe Wilson
Chloe Brown
Zara Malseed
Kerri McDonald
Naomi Harkness
Emma Kernohan
Faye Kidd
Jane Kilpatrick
Emma Quinn
Rebecca Mercer

Scottish Hockey Union media release


---

Zack Aura recalled as KHU name World Series squad

KHU has released a provisional list of 34 players that will start training for the World League One Series.

By BRIAN YONGA



Nakuru Hockey Club's Caleb Nyakundi vies for the ball with Zack Aura of Butali Sugar Warriors during their Kenya Hockey Union men's Premier League match at City Park Stadium on April 3, 2016. PHOTO | MARTIN MUKANGU |  NATION MEDIA GROUP

Kenya Hockey Union (KHU) has released a provisional list of 34 players that will start training for the World League One Series to be held in September in Accra, Ghana.

The team, which is meant to start training next Monday, has five new names with the highlight being the return of Wanangwe brothers - Frank and Davies.

The duo last played for the national team during the last edition of the World League Series held in Nairobi in 2014. They missed last year's Africa Cup of Nations cum 2016 Rio Olympic qualifiers held in Johannesburg.

Frank was unable to travel with the team due to work commitments while his younger brother, Davies, was recovering from a broken knee. The former helped Butali Sugar Warriors win back-to-back league titles last season while Davies absence saw his club Sikh Union Nairobi finish a disappointing eighth place.

Other new call ups to the national team are Kenya Police defender Robert Masibo, who impressed on his debut for the law enforcers, USIU fullback Neville Mulupi and Chris Wokila of Greensharks.

National men's team manager Godfrey Bila said the team will be training on Monday and Wednesday as well as every fourth weekend of the month.

"These players are proven winners and we urge the clubs to ensure they attend the training sessions so that we can adequately prepare for the tourney," Bila said on Thursday.

AURA RECALLED

Bila also included Zack Aura, who captained Kenya to a third place finish in South Africa last year, and thereafter announced his retirement from national team duty.

"I have had fruitful talks with Zack and I am positive he will still be available for national team selection because he still has a lot to offer," he added.

The team will later on be whittled down to a final travelling squad of 18 players.

The women's provisional team will also be released this weekend before they start training on Monday.

The women's team also won bronze at last year's Africa Cup of Nations which was won by the hosts with Ghana finishing in second place.

PROVISIONAL SQUAD

Goalkeepers: Linus Sang, Allan Agesa, Mike Agesa, Pius Ratori

Defenders: Kenneth Nyongesa, Maxwell Wakhungu, Constant Wakhura, Richard Birir, Robert Masibo, Victor Wekesa, Neville Mulupi, Bill Olang, Kennedy Munialo, Isaack Nandukule

Midfielders: Oliver Echenje, Brian Saina, Willis Okeyo, Allan Iningu, Derick Kuloba, Frank Wanangwe, Zack Aura, Victor Osiche, Alex Kubasu, Francis Esikuri

Forwards: Lawrence Olaka, George Mutira, Davis Wanangwe, Festus Onyango, Francis Kariuki, James Mudhee, Arnold Marango, Chris Wokila, Andrew Kamau, Gilbert Langat

Daily Nation


---

Kazan shoot-out success gives them final edge




Dinamo Kazan take the advantage into the second leg of the Russian national final after they won a shoot-out over Dinamo Elektrostal in the first leg.

The hosting Elektrostal went 1-0 up in the 27th minute when Dmitry Laptev, capitalising when Kazan never fully cleared an initial attack.

The visitors bounced back quickly with Pavel Golubev equalising when he boucned off the back of Alexei Mayorov's fine run down the left wing.

Elektrostal, though, took three minutes in the second half to move back in front. This time, Marat Khairullin provided the impetus, finishing off at the right post from Mikhail Proskuryakv's shot.

Mayorov then played a key hand in levelling for a second time in the 42nd minute. His cross was smothered by Roman Rogov but never swept away. Anton Kornilov dug out the ball and flipped it to the right post where Ifat Zamalutdinov tapped in.

It made it 2-2 and, despite a final minute Elektrostal corner, it led to a shoot-out. There, the hosts were 2-0 ahead after their third shoot-out but Kazan score their next three efforts to win out 3-2, Zamalutdinov, Mayorov and Nikolai Yankun all converting.

The series switches to Kazan now for the second leg on Saturday where a win for the hosts would earn them yet another national title.

Euro Hockey League media release


---

AHF appoints Pakistani coach for Sri Lanka

By Nabil Tahir

KARACHI: Olympian Muhammad Akhlaq, who has been appointed as Sri Lanka national hockey team's coach on a special assignment by the Asian Hockey Federation (AHF), revealed that his first goal would be to guide the team to the 2017 Asia Cup.

"The AHF has appointed me on a special assignment to coach Sri Lanka for a year," Akhlaq told The Express Tribune. "I have arrived here in Colombo with a mission; to guide the team to the 2017 Asian Cup."

The former Pakistan fullback, who played with the national side for three years, was part of the team which won bronze at the 1992 Summer Olympics in Barcelona and was also the manager of the Pakistan A team which won gold at the 2010 South Asian Games in Bangladesh.

Talking about how he entered the field of coaching, Akhlaq revealed, "I have always been extremely passionate about coaching. I started coaching after I was dropped from the national team in 1993. After that, I continued playing with my departmental team, but also started coaching in my hometown Sheikhupura."

The AHF Cup, scheduled to commence from September 1, will feature teams such as hosts Hong Kong, Bangladesh, Singapore, Chinese Taipei, Myanmar, Oman, China, Thailand and Sri Lanka.

The top four teams from the tournament will participate in next year's Asia Cup and Akhlaq is confident his Sri Lankan side would be one of them. "My goal is to prepare the team so that they are able to face these teams confidently. For that, we have established a camp at Colombo. I am confident they will be able to finish in top four."

The Express Tribune


---

'Zika is not a concern for us'

Biswajyoti Brahma

NEW DELHI: Despite various sportspersons having expressed concerns over the threat posed by Zika virus at the Rio Games, the Indian hockey team is focusing on the job at hand and is not even thinking about the virus, rising star Manpreet Singh said on Thursday.

The midfielder - a key player in the team bidding for a podium finish in the Olympics - is part of the Indian squad which is playing a six-nation tournament in Spain."I don't think it's a concern for us. We are being updated about it by the medical staff of the team. We are not worried, rather we are fully focused on our game and looking to do well in the Olympics," Manpreet told TOI.

The 24-year-old said the team will be going to Rio high on confidence after finishing second in the Champions Trophy in London just a fortnight back. "The performance in the Champions Trophy was important. We did well against the top teams. Though we lost in the final, holding the Aussies goalless in regulation time was hugely motivating," he said.

"It's too early to predict about Olympics, but looking ahead I can say that we can beat any team in the world now. We will do well in the Games. The Champions Trophy was also a great learning experience for us."

Manpreet's confidence emanates from the fact that India have won quite a few medals in the last two years, including a gold in 2014 Asian Games, silver in 2014 Commonwealth Games and a bronze in the Hockey World League Final last year. "I think we have done relatively well in the last two years. We have managed to bag a few medals in international competitions. We hope to replicate that success in Rio."

Talking about the ongoing tournament, which India started with a 4-0 loss to Germany, Manpreet said it was sort of a dress-rehearsal before the Rio Games. "This tournament has teams like Germany, Argentina and Ireland who are in our group in the Olympics. This event has given me a chance to assess our rivals and work on our strategies for the Olympics."

The Times of India


---

Corporate Australia – our athletes need you!

Hockey Australia seeking sponsor

Holly MacNeil




Statement from Hockey Australia Chief Executive, Cam Vale:

As reported today, Hockey Australia sponsor The Project Group's (TPG) financial difficulties mean that we are seeking a new major partner for our iconic teams, the Hockeyroos and the Kookaburras. 

TPG stepped up initially and we respect their investment; through this unfortunate scenario we wish them the best for the challenges that lay ahead for them as a company and for their Managing Director, Mr Paul Lim.

We are appealing to Corporate Australia to step up now – our athletes need you!

We are fortunate and extremely grateful for all our partners, particularly our naming rights sponsors Fortescue and Ausdrill, who have been invaluable to our success on the pitch.  The continued support of these leading Australian companies has been outstanding and we couldn't ask for better potential referees in regards to engaging our sport.

As CEO of Hockey Australia it is frustrating to lose a sponsor (on the eve of the Olympics) and equally as disappointing not to have Australian businesses more invested in our teams and our sport. 

When issues of integrity, excellence, gender balance are so important to corporate sponsorships, it's difficult to explain to our high performing athletes and passionate grassroots participants as to why we don't have more of the big names in Australian business behind us. 

Hockey Australia has been advocating gender equality for many years now, including that for over a decade we have had one athlete agreement, rather than separate agreements for Hockeyroos or Kookaburras. 

In brief, Hockey Australia, the Kookaburras and the Hockeyroos offer the following to prospective Australian sponsors:

• Sustained international sporting success in a truly global sport with a high exposure into Asia – we win where others dare to dream (Excellence)
• National footprint – all states and territories are consistently represented in our national teams, as well as regional and city areas across the country (Leadership)
• True demographic representation – young to old, female and male equality throughout the sport and our systems (Inclusion)
• Integrity –We are the flagship to good governance and strong integrity that would stand up to any other sporting organisation(Integrity)

It is important to confirm whilst this is a setback and a major challenge to the coming period ahead, we are and will be sustainable and continue to grow moving forward.  We advocate for sponsorship and more commercial support so we can continue to be less reliant on government funding and to reinvest back into grassroots programs such as Hookin2hockey - our junior program which is set to be relaunched in the coming months. 

We are a commercially orientated good corporate citizen where sponsorship is very important, and we take that investment seriously in its reinvestment.  We have exciting growth plans for our sport that will strengthen our existing assets.

Our national teams will represent Australia with great pride this year and beyond as they have consistently done for decades, whilst at the same time the pride of the 150,000 hockey players are reflected throughout the country playing the sport every weekend.

The Hockeyroos and Kookaburras can do no better than what they have been doing – sustained successful teams over a long period, represented by outstanding people who exemplify our values of Integrity, Excellence, Leadership and Inclusion at the highest possible level.

On behalf of the entire organisation, thank you to all the sponsors and partners that have contributed to Hockey Australia, we greatly value your support.

Fortescue CEO, Nev Power commented:

"Fortescue's decision to become a sponsor of the Hockeyroos is about publicly demonstrating our commitment to gender diversity in our business and in the community. We are proud to be associated with a high performing organisation like Hockey Australia through both the Kookaburras and the Hockeyroos. Hockey Australia is a leader in gender equality because female and male athletes are paid the same."

Simon Hollingsworth, Chief Executive of the Australian Sports Commission said:

"The Kookaburras and Hockeyroos are symbolic of sustained Australian sporting success. Between them, they have claimed a medal at every Olympic Games since 1988, including a total of four gold, and we are sure both teams will represent the country proudly in Rio next month. They have claimed nine of the 10 Commonwealth Games gold medals ever contested.

"Hockey's appeal, including at the grassroots level, can also be measured because of its national reach and accessibility to boys, girls, men and women of all ages."

Hockey Australia media release


---

Yesteryear hockey star Shahid hospitalised

Vijay Lokapally



Mohammad Shahid

He had been ailing for some time and was taken to a local hospital where his condition did not show any signs of improvement.

Mohammad Shahid, hockey star of yesteryear, was admitted to a private hospital in Gurgaon on Wednesday for liver treatment which was not available in Varanasi, his home town.

Shahid had been ailing for some time and was taken to a local hospital where his condition did not show any signs of improvement.

According to sources close to the hockey player, he was treated for dengue and jaundice but Shahid complained of restlessness and was promptly advised dedicated treatment of a higher quality in Delhi and was flown in on Wednesday.

With swelling in his legs and acute stomach pain, Shahid, who would once leave opposition defenders chasing his shadow, was not even able to walk on his own. He reportedly presented a pitiable sight and his physical state left many of his admirers in tears.

Known for his exceptional dribbling skills, Shahid had been hurt by the hockey world shutting him out from all schemes. He was hardly involved by his employer — Railways — for any coaching assignment related with the game and that had left the hockey great disillusioned.

True to his nature, Shahid refrained from blaming anyone for his condition and preferred spending his life in solitude. Hockey, needless to say, stayed close to his heart always.

Shahid's former teammate Zafar Iqbal promised all help. "I am saddened to know about his condition. I will visit him (on Thursday) and offer all possible support from the hockey fraternity," said Zafar.

The Hindu


---

Hockey legend Shahid battles liver disease, anonymity

Siddharth Saxena

GURGAON: The whole world is watching Mohammed Shahid, like they say. Only this time, the world doesn't know a thing. Looking for the once mercurial wizard of the hockey dribble, the idea of anonymity hits you square in the gut as you wade through the maze of patients, their concerned family members and their card-carrying handlers in a busy suburban hospital.

Like it was with marking him during his 1980s playing days, picking out Shahid who at just 56 years is battling a severe liver condition in critical care at Gurgaon's Medanta Medicity, ends up as a humbling experience. Even without a stick in hand, he proves elusive as ever even though this time, he may not have wished it this way.

Shahid's condition is critical, doctors say, with serious liver disease and kidney function is deranged. "His creatinine level is 5.2 when the normal level ranges from 0.7 to 1.3 mgdL in men. The bilirubin levels are also on the higher despite aggressive treatment," said a doctor, adding that liver transplant, the only life-saving treatment, is not possible at present due to poor kidney function.

It tells you how illness can humanize your childhood heroes for all time. Maybe it's a part of growing up; worse, it's a part of growing old.

With a very few in addition to from the hospital staff is aware of his presence, it also tells you how recall in sport and in a culture with growing disregard for history, the struggle to build a legacy can eventually be thankless, often meaningless, endeavour.

A sworn Varanasi denizen, Shahid had always good-naturedly battled anonymity after a glittering career that spanned a couple of Olympics. "Look, I am Mohammed Shahid. That will not ever change," he had told this writer during a day-long interaction on the ancient city's Ghats just before the 2010 hockey World Cup. He was happy to be lost in the sea of humanity that Varanasi boasts.

"Yes, I was India captain; people said I had God-given talent with dribbling skills. Mujhe bhi yaad hai, har waqt maar dodge, maar dodge. Par ek time ke baad mann bhar gaya (Even I remember dodging past players all the time. But after a while, I was satiated)," he had said.

Today, it all seems so far away, futile even. Housed in ICU-9 at the Medanta, all you can get is the dignified concern, even if grim faces, of the family - twins Mohd Saif and Heena Shahid, wife Parveen Shahid and nephew Mohd Nasir, a former hockey player himself and currently on leave from his Greater Bombay outpost with ONGC. The family has taken up rented accommodation near the hospital to be as close as possible.

"You won't be able to recognize Shahid Mamu," says Nasir, son of the legend's oldest sister. "There's a strange pallor and he's lost so much weight. Kya they, kya lag rahein hain..." he trails off, before adding, "But, the doctors have said that his condition is improving. He is conscious but they insist we don't engage him in a conservation."

According to Nasir, Shahid's former striking partner, Zafar Iqbal, had visited him in the morning and spent some time with the fellow Olympian. "Mohinder Pal Singh and a few other of his 1984 teammates had also phoned," he said.

This is Shahid's second visit to the Gurgaon hospital. He was here a couple of months ago and was referred again after a sharp deterioration in his condition on Wednesday morning. Five days ago, Shahid had complained of stomach ache in Varanasi and visited Sir Sunder Lal (SSL) Hospital in Banaras Hindu University (BHU) for a check-up. On Tuesday, he complained of severe stomach ache and was admitted to the SSL Hospital.

The Times of India


---

Hockey Manawatu's appeal in employment battle with Warren Banks fails

JONO GALUSZKA



Hockey Manawatu has failed to get an appeal against a court judgment ordering it to pay former operations manager Warren Banks thousands of dollars. SUE WILSON / FAIRFAX NZ

Hockey Manawatu has failed to overturn a court order ordering it to pay tens of thousands of dollars to former operations manager Warren Banks.

Banks and Hockey Manawatu have been locked in an employment battle since Banks was removed from his position in September 2014.

Banks initially was on the losing side, with two different Employment Relations Authority judgments finding he had not been unjustifiably dismissed.

But an Employment Court decision reversed the decision, awarding him seven months of wages, $18,000 in compensation, and legal costs.

Hockey Manawatu appealed the Employment Court decision, but a judgment released by a panel of Court of Appeal judges on Friday declined Hockey Manawatu leave to appeal.

Hockey Manawatu had submitted the law was not correctly applied by the Employment Court judge, but the Court of Appeal judges decided otherwise.

That means Hockey Manawatu's bill just got bigger, as the Court of Appeal decided it must pay costs to Banks for the latest court proceedings.

The background to the proceedings was best detailed by Judge Anthony Ford in his Employment Court decision, released in March.

Most of Banks' time at Hockey Manawatu was uneventful, but plans to roll him out the door began to form after an employee – called Ms X in the judgment – left her job in March 2014.

She made various allegations about Banks' behaviour and professionalism during her exit interview, held with two Hockey Manawatu board members.

The board held a secret meeting a month later to discuss Banks' future.

They came up with four options: dismiss him on health grounds; performance management; dismiss him on performance grounds or restructure his role.

Legal advice obtained from Hockey Manawatu's lawyer gave the board seven options, with all but two aimed at getting rid of Banks.

The lawyer, Ruth Oakley, even suggested doing an IT search to see if Banks had been involved in inappropriate computer activity.

All this happened without Banks' knowledge, and he was never told any detail about what was wrong.

He soon became sick, and was put on sick leave after advice from his doctor.

His employment was terminated on medical grounds in September 2014, despite the board never having a meeting to decide his fate.

The judge said Hockey Manawatu did not follow correct process to terminate Banks' employment on medical grounds, and failed to communicate any employment issues with him correctly.

The allegations made by Ms X should have been put to Banks promptly, he given time to respond, and efforts made to see if the issues could be resolved, the judge said.

"The process failures by the board ... were significant and unrelenting.

"There was not very much that the board of HM got right."

The main issue Hockey Manawatu took to the Court of Appeal was that it was wrong for legal advice sent by their lawyer to an employment consultant, containing advice on how to handle Banks' employment issues, to be used in the hearing.

The Employment Court judge agreed it would usually be privileged, but decided that privilege had been waived.

The Court of Appeal judges said deciding the privilege had been waived was a question of fact, not of law – only questions of law could be taken to the Court of Appeal.

"The evidence admitted was relevant to only one of many flaws the Employment Court found in [Hockey Manawatu's] processes."

Hockey Manawatu also wanted the Court of Appeal to consider if the Employment Court's finding of unjustified dismissal was not a reasonable one.

The Court of Appeal decided that was an issue of fact, not of law.

Stuff