All the news for Sunday 28 May 2023

2022-23 FIH Hockey Pro League - 28 May
London, Great Britain

All times GMT +1

Men

26 May 2023 14:40     BEL v IND (RR)     2 - 1
27 May 2023 12:40     GBR v IND (RR)     4 - 2
28 May 2023 12:40     GBR v BEL (RR)     

Pool standings

Women

26 May 2023 17:10     GBR v CHN (RR)     1 - 0
27 May 2023 15:10     BEL v CHN (RR)      3 - 1
28 May 2023 15:10     GBR v BEL (RR)     

Pool standings

FIH Match Centre


---

GB men rise to the top with victory over India, Belgian women make triumphant return




It was a day of players scoring their first senior international goals as FIH Pro League action continued in London. A 4-2 win for Great Britain over India's men in an entertaining encounter took the hosts to the top of the Pro League table. In the women's match of the day, Belgium enjoyed a return to international competition for the first time in six months with a 3-1 victory over China.


---

Great Britain Men's Team start FIH Pro League home leg with a clinical 4-2 win over India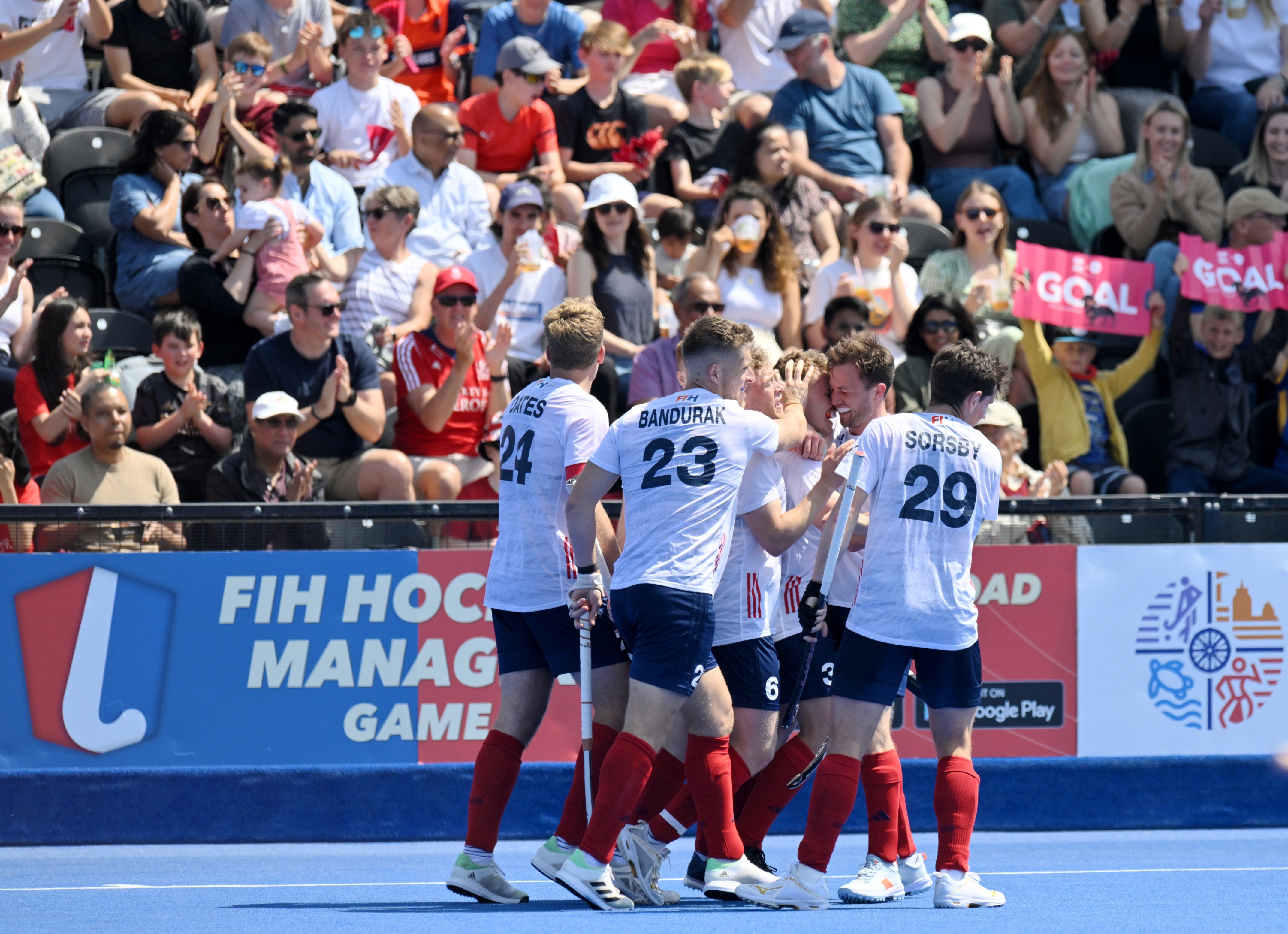 Great Britain defeated India 4-2 in their opening match of the FIH Pro League 2022/23 London mini tournament at the Lee Valley Hockey and Tennis Centre on Saturday. Tim Nurse (7'), Tom Sorsby (32'), Lee Morton (34') and Nick Bandurak (54') scored a goal each to help GB climb to the top of the points table.  Harmanpreet Singh (14', 43') scored both goals for India.


---

Hosts Great Britain topple India from the top; register 4-2 win



 
London: Hosts Great Britain replaced India on the top of the pool table with a fine 4-2 victory in the FIH Hockey Pro League encounter here at the Lee Valley Hockey Stadium in London. It was goals by Timothy Nurse (7'), Thomas Sorsby (32), Lee Morton (34') and Nicholas Bandurak (54') that saw the home team through while India Captain Harmanpreet Singh (14', 43') scored a double to become the all-time best goal scorer in the FIH Pro League with 35 goals.


---

GB outclass India to go top

By Patrick Rowley

Great Britain's Men's Hockey team produced a scintillating display to beat India, FIH Pro League leaders, 4-2 at the London Olympic Hockey Stadium. The win took them to the top of the World League for the first time ever.

Debutant Tim Nurse put GB ahead in the 7th minute. India equalised but outstanding Thomas Sorsby quickly scored GB's second and further goals by Lee Morton and Nic Bandurak guaranteed a deserved victory.

Harmanpreet Singh converted two corners for India.

Britain play 7th placed Belgium in the league today (Sunday).

Sunday Express


---

Great Britain men go top of the Pro League

By Robert Wheeler

Great Britain claimed the top spot in the men's FIH Pro League after an enthralling six-goal thriller against India.

Timothy Nurse gave Britain the lead after a great run and finish into the top corner. However, Harmanpreet Singh equalised from a penalty corner to make it 1-1 after the first quarter.

The second quarter saw Welsh goalkeeper Toby Reynolds-Cotterill brought on for his Britain debut. India thought they had taken the lead but a referral saw the goal ruled out for a back-stick. James Oates then won a penalty flick but unfortunately for Britain, James Wallace's effort was saved.

Soon after the break, Thomas Sorsbury put Britain ahead from a penalty corner. GB then had three after Lee Morton scored after a fantastic solo run. Harmanpreet then scored again from a penalty corner to narrow the deficit just before the end of the third quarter.  

Nick Bandurak then scored from a tight angle to make it four for the Pride. Tempers then flared towards the end of the quarter, with Oates being green-carded. After a melee in the D. GB weathered some late pressure but held on for an impressive victory.

Next up for Britain, this sunny bank holiday weekend is another tough game against Belgium.


---

Great Britain beat India 4-2 to go top of table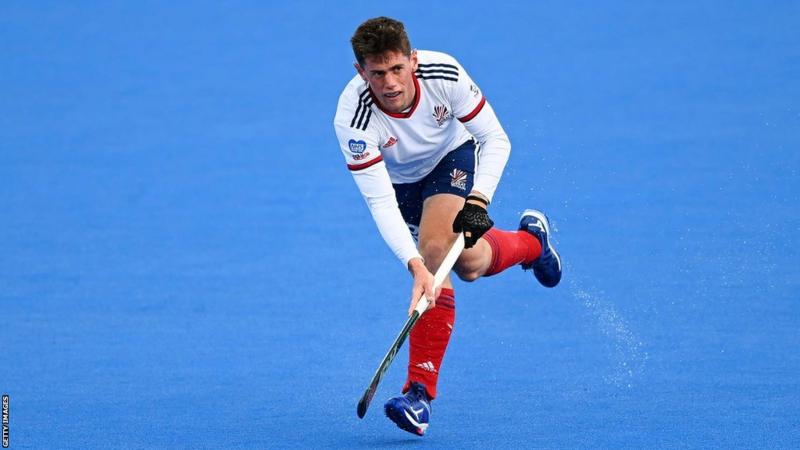 Tom Sorsby scored his first senior goal for Great Britain

Great Britain's men beat India 4-2 in London to move top of the FIH Pro League table.


---

India lose 4-2 to Great Britain, slip to second place in standings

The Indian men's hockey team slumped to its second consecutive defeat. India will play Olympic champions Belgium next on Friday.

By Ronald Chettiar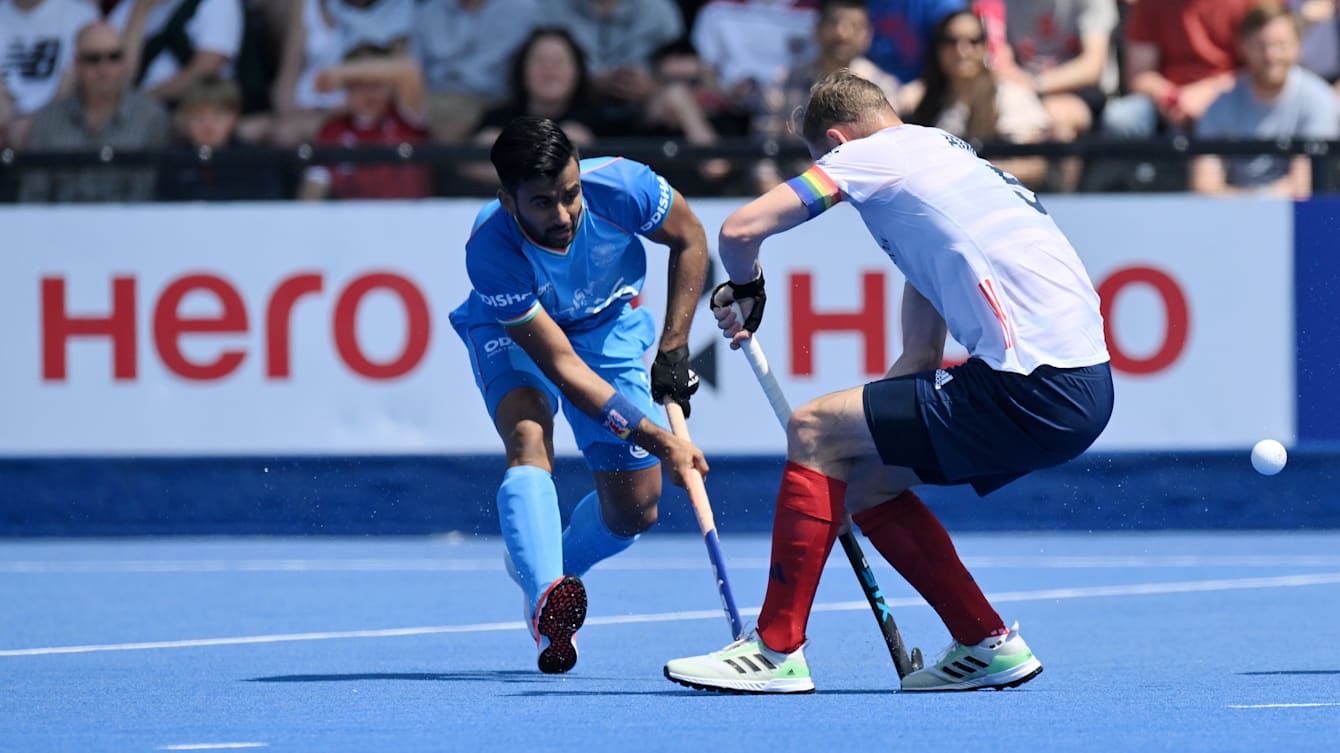 Manpreet in action (Picture by Hockey India)

The Indian men's hockey team suffered its second straight defeat in the FIH Pro League 2022-23 after losing 4-2 to Great Britain in London on Saturday.


---

A mixed day for India on the international stage

s2h team




Super Saturday for Indian hockey, as its Jr, men and Sr. Men & Women's teams were on action at different continents, turned out to be a mixed day. While Junior boys, despite taking the lead in the second quarter, surrendered it to allow fighting Pakistan to draw (1-1) at Salalah (Oman) in the Junior Asia Cup, touring women brought some cheers managing to beat Australia A (2-1). The top biller was at London where India and the host Great Britain meet was awaited in the FIH Proleague. It turned out to be dampener for Indian fans, as Harmanpreet's outfits were outplayed for a 4-2 win. Its a show spoiler on a rare Super Saturday.


---

Australia A gallant in narrow defeat to India




The two matches between an Australia A team and India have ended in a win a piece after the world number eight ranked Indians recorded a 2-1 win tonight at Adelaide's MATE Stadium.


---

Indian Women's Hockey Team pick thrilling 2-1 win over Australia 'A'



 
New Delhi: The Indian Women's Hockey Team put up a spirited showing in their fifth and final game of their tour defeating Australia 'A' 2-1 in a closely-fought tie in Adelaide on Saturday. Navneet Kaur (10') and Deep Grace Ekka (25') scored the goals for India. Abigail Wilson (22') scored the lone goal for Australia 'A'.


---

Men's Junior Asia Cup - 28 May
Salalah (OMA)

All times GMT +4

27 May 2023 09:00     MAS v KOR (Pool B)     3 - 1
27 May 2023 16:30     TPE v JPN (Pool A)       1 - 10
27 May 2023 18:45     UZB v OMA (Pool B)     2 - 3
27 May 2023 21:00     PAK v IND (Pool A)        1 - 1

28 May 2023 18:45     KOR v BAN (Pool B)     
28 May 2023 21:00     IND v THA (Pool A)         

Pool standings

FIH Match Centre


---

Malaysia beat Korea to virtually top their JAC group

By Jugjet Singh



Malaysia's Shahmie Irfan Suhaimi wins the man-of-the-match award after the Junior Asia Cup match against South Korea at Sultan Qaboos Stadium, Oman today. -PIC COURTESY OF ASIAN HOCKEY FEDERATION

KUALA LUMPUR: Malaysia played intelligent hockey to beat South Korea 3-1 today to virtually confirm the top spot in Group B of the Junior Asia Cup (JAC) in Oman.


---

Indian Junior Men's Hockey Team play a thrilling 1-1 draw against Pakistan in Men's Junior Asia Cup 2023




New Delhi: The Indian Men's Junior Hockey Team played out a thrilling 1-1 draw against Pakistan in their third Pool A game at the Men's Junior Asia Cup 2023 in Salalah, Oman on Saturday. Sharda Nand Tiwari (24') scored a goal for India, while Basharat Ali (44') was the goal-scorer for Pakistan.


---

Pakistan edge closer to World Cup with India draw

The Green Shirts have won two out of their three matches so far



The result meant that both Pakistan and India now have seven points from three matches — Asian Hockey Federation  

Pakistan edged closer to this year's Junior Hockey World Cup after a 1-1 draw against India during the ongoing Asia Cup in Oman on Saturday.


---

Euro Club Hockey Trophy II Men and Euro Club Challenge Women - Day 2




Banbridge got off to the best possible start when Peter Brown converted a penalty corner in the first minute to make it 1-0. Johnny McKee opened his account with a field goal in the 8th minute to make it 2-0 at the end of the first quarter. Johnny got his second of the game in the second quarter making it 3-0 again with a field goal in the 17th minute. And it was 3-0 at half time.


---

Impressive starts for Watsonians and Clydesdale Western in Alanya

Scottish clubs made an impressive start to the women`s EuroHockey Club Challenge tournament in Alanya on Friday. Watsonians, in their European debut, had a strong 5-1 victory over Irish side Catholic Institute in pool A while Clydesdale Western were 3-0 winners over Italian champions Argentia.


---

51st Cal Cup Super Division Semifinals Set for Sunday

By Jawwad Qamar

After two days competition, semifinals are set for Sunday at the 51st California Cup International Hockey Tournament in the men and women super divisions at Moorpark College.

The Thirsty Turtles will face Tres Generaciones HC from Mexico in women's first semifinal and Osaka (BEL) will take on the Olympic Club in the second semifinal.

The men's first semifinal will be between the Bulldogs and LA Kings while Yuba Brothers will see action against last year's champions, the LA Tigers in the second semifinal.

The 2023 edition of one of the oldest and largest field hockey tournaments in the world, more popularly known as the Cal Cup, includes 113 teams, consisting of over 1,500 athletes competing in 13 divisions ranging from Under-8 to Men/Women Super Divisions. The super divisions feature current and former international players from Australia, Canada, Mexico, the Netherlands, Spain and USA.

In addition to $10K cash prize in super divisions, all players in the top three teams of each division will receive Gold, Silver, or Bronze medals.

For schedule and directions to the venues, please visit www.calcup.com.

Fieldhockey.com Exclusive


---

Lakers rally to hold USIU Spartans at City Park

By Washington Onyango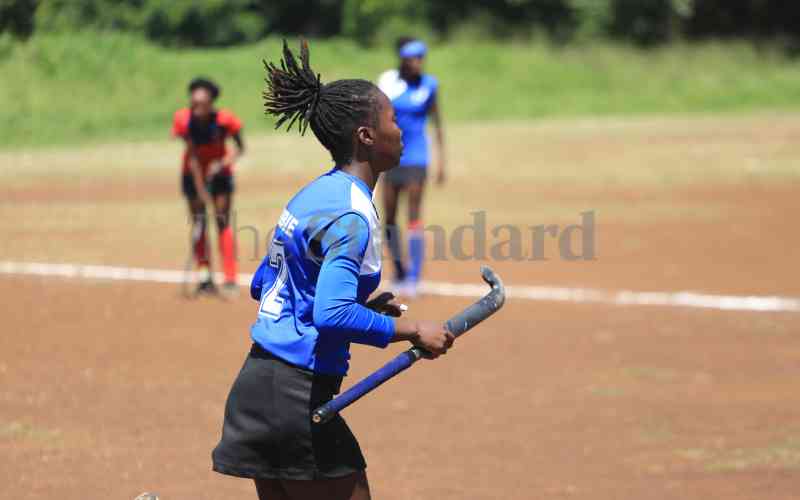 Laker forward Debra Otieno in action during their past league match in Kisumu.[Washington Onyango,Standard]

Reigning Kenya Hockey Union (KHU) Women's Premier League Most Valuable Player (MVP) Aurelia Opondo scored as Lakers Hockey Club came from behind twice to hold United States International University of Africa (USIU-A) Spartans 2-2 at City Park on Saturday.


---

Semi-Finals Results: 13th Hockey India Sub Junior Men National Championship 2023




New Delhi: Uttar Pradesh Hockey & Hockey Association of Odisha will face off in the Final of the 13th Hockey India Sub Junior Men National Championship 2023 on Sunday. Uttar Pradesh Hockey reached the Final by defeating Hockey Haryana 7-0 while Hockey Association of Odisha defeated Hockey Madhya Pradesh 3-1 in the Semi-Finals.