All the news for Wednesday 30 November 2022

FIH Hockey Men's Nations Cup South Africa 2022 - 30 November
Potchefstroom

All times GMT +2

29 Nov 2022 09:00         KOR v JPN (Pool B)        3 - 1
29 Nov 2022 11:00          IRL v PAK (Pool A)         3 - 1
29 Nov 2022 13:00         CAN v MAS (Pool B)       2 - 3
29 Nov 2022 15:00         RSA v FRA (Pool A)        3 - 1

30 Nov 22 is a rest day

1 Dec 2022 09:00     KOR v CAN (Pool B)    
1 Dec 2022 11:00     FRA v PAK (Pool A)        
1 Dec 2022 13:00     MAS v JPN (Pool B)    
1 Dec 2022 15:00     IRL v RSA (Pool A)    

Pool Standings

FIH Match Centre

---

Goals flow on day 2 of the FIH Hockey Nations Cup 2022 as Korea, Ireland and South Africa seal semi-final berths




Day 2 of the FIH Hockey Men's Nations Cup South Africa 2022 saw a plethora of attacking displays as all teams managed to get themselves on the scoresheet. But it was joy for some and despair for others as the semifinals picture started to take shape as the day progressed. Korea, Ireland and South Africa made it two wins in two matches, and qualified for the semi-finals, with one pool match still to go. Meanwhile Pakistan, Canada and France can no longer qualify after taking no points from the first two games.


---

Ireland beat Pakistan to move one step closer to semi-final berth in Nations Cup




Ireland made it two wins from two in the FIH Men's Hockey Nations Cup when they ran out 3-1 winners against Pakistan this morning. With less than 24 hours to recover after their opening match, Mark Tumilty's team started a little slowly in the heat in Potchefstroom, South Africa. Pakistan went in front in the first minute of the second quarter and it was the wake-up call Ireland needed as they hit back almost immediately through Conor Empey. Ireland captain Sean Murray was the catalyst for the goal; he took a quick free and found Jeremy Duncan in the circle who passed first time to Empey who had the final touch.


---

Ireland beat Pakistan to end their semi-final hopes

Pakistan will now play dead rubber game against France on December 1



Pakistan team in Sultan Azlan Shah Hockey Cup - PHF

POTCHEFSTROOM: Pakistan team lost to Ireland by 3-1 which ended their hopes to qualify for the semi-final in Nations Cup.


---

Azrai turns hero for Malaysia in win over Canada

By Aftar Singh



Azrai Aizad Abu Kamal in action against Canada in the Nations Cup in Potchesftroom, South Africa, today. Pic courtesy of FIH

KUALA LUMPUR: Azrai Aizad Abu Kamal scored twice in the last 10 minutes to help Malaysia to a hard fought 3-2 win over Canada and stay in contention for a place in the semi-finals of the Nations Cup in Potchefstroom, South Africa, today.


---

Malaysia in do-or-die match against Japan

By Aftar Singh

KUALA LUMPUR: Malaysia face a do-or-die match against Japan tomorrow in their last Group B match in hockey's Nations Cup in Potchefstroom, South Africa.


---

SA Men secure semi with French Victory

South Africa and France, the two teams to have tasted FIH Hockey Pro League action previously, locked horns in a battle that could see either side re-enter the top tier of the international game. South Africa had opened their tournament with a 6-2 win against Pakistan while France had somewhat surprisingly lost to Ireland. The match marked cap number 50 for Tevin Kok.


---

2022 Test matches AUS v IND (M) - 30 November
Adelaide

Times GMT +9:30

30 Nov 2022 18:30     AUS v IND     3 - 4

FIH Match Centre


---

Indian men's hockey team focus on defence facing formidable Australia in 3rd match

India have lost the first two matches of the series and will be in a do-or-die situation in the third match against Australia.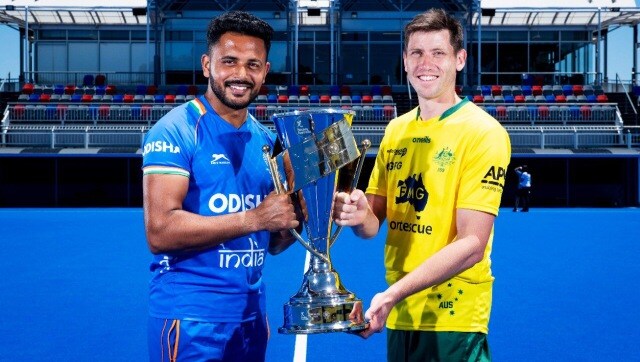 Australia lead the five match series 2-0. Hockey India/ Twitter

Adelaide: The Indian men's hockey team will look to address its defensive woes when it takes on the world's number one side Australia in the third Test here on Wednesday, hoping to bounce back from back-to-back defeats in the five-match series here on Wednesday.


---

Women's head coach David Ralph up for key award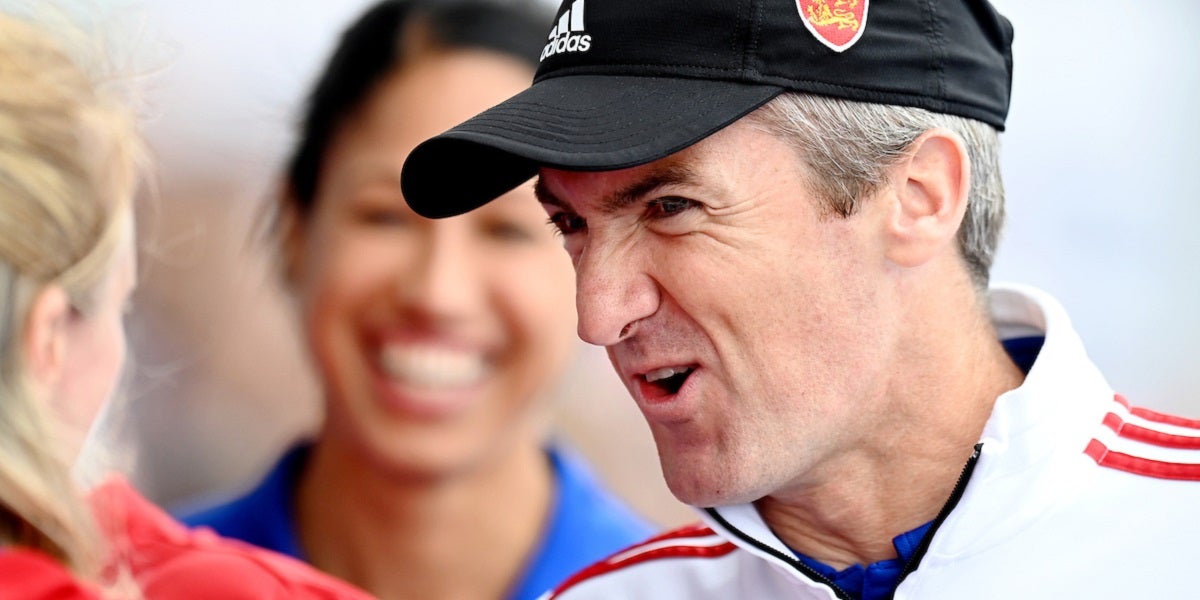 England Hockey are delighted that women's Head Coach David Ralph has been nominated for UK Coaching's Great Coaching Moment Award 2022, and you can help him win this prestigious award by voting now!


---

England women coach David Ralph nominated for 'moment of the year' award



England won their first Commonwealth title PIC: Worldsportpics

England women's coach David Ralph has been nominated in the Great Coaching Moment of the Year category for the 25th annual UK Coaching Awards.


---

DHB President Declares Resignation

Carola Morgenstern-Meyer resigns as president of the dual leadership of the German Hockey Association




Carola Morgenstern-Meyer has announced her resignation as President of the German Hockey Association (DHB) with immediate effect. Morgenstein-Meyer informed the DHB Presidium of their decision last Monday. She has held the office of President since 2019 and has shared leadership with Henning Fastrich since 2021. Fastrich will lead the association as sole president with immediate effect. The rest of the presidency of the DHB remains unchanged.