All the news for Friday 30 September 2022

Arul's team are still a work in process

By Jugjet Singh



Coach Arul Selvaraj's team were handed a 7-0 drubbing by world No. 2 and World Cup holders Belgium, just one day after beating their mixed team 1-0 in Antwerp.

ANTWERP: The Malaysian men's hockey team are as ready for the Bhubaneswar-Rourkela World Cup as is the main stadium in Rourkela.


---

Nilakanta Sharma: Good starts crucial for India at Hockey World Cup

Midfielder Nilakanta Sharma says a strong start in the matches that India plays is crucial to its chances of success at the men's Hockey World Cup in 2023.



If he makes it to the squad for the mega-event, Nilakanta Sharma will become the first Manipuri to play in back-to-back World Cups at home | Photo Credit: Special Arrangement (Hockey India)

The Indian team will aim to stop opponents from scoring early goals as it heads into the men's hockey World Cup next year, says midfielder Nilakanta Sharma.


---

Garvey and Polo land first ever EHL wins




Lisnagarvey and Hamburger Polo Club both recorded their first ever victories in the Euro Hockey League, winning 4-0 each to set up a KO8 date on Friday evening.


---

Amsterdam to meet Gantoise in KO8




AH&BC Amsterdam will face Gantoise on Friday afternoon (14.30 CET) for the first ticket to next Easter's EHL FINAL8 following their strong wins on day one at the EHL Men's KO16 in Hamburg.


---

Lille's lockwood hoping to toast EHL success




Viktor Lockwood is hoping to make a special toast to EHL success on Friday with a bottle of his family-owned champagne should Lille break new ground in the world's best club competition.


---

Western Wildcats men head to Hamburg for EHL

Scottish men's champions Western Wildcats enter the lion`s den when they make their debut at the prestigious EuroHockey League this weekend in Hamburg.


---

Honours split on cracking opening night

By Adam Clifford




HC Melbourne has overcome a fightback from a luckless NSW Pride to claim the opening points in the Sultana Bran Hockey One women's competition with an exciting 5-3 win in Melbourne tonight.


---

Six stars to lead Thundersticks




Six of Western Australia's most experienced men's hockey heroes, led by Kookaburras captain Aran Zalewski, have been named in the Perth Thundersticks leadership group ahead of their Sultana Bran Hockey One League campaign which commences tomorrow.


---

Men's England Hockey League Week 2 2022 Peview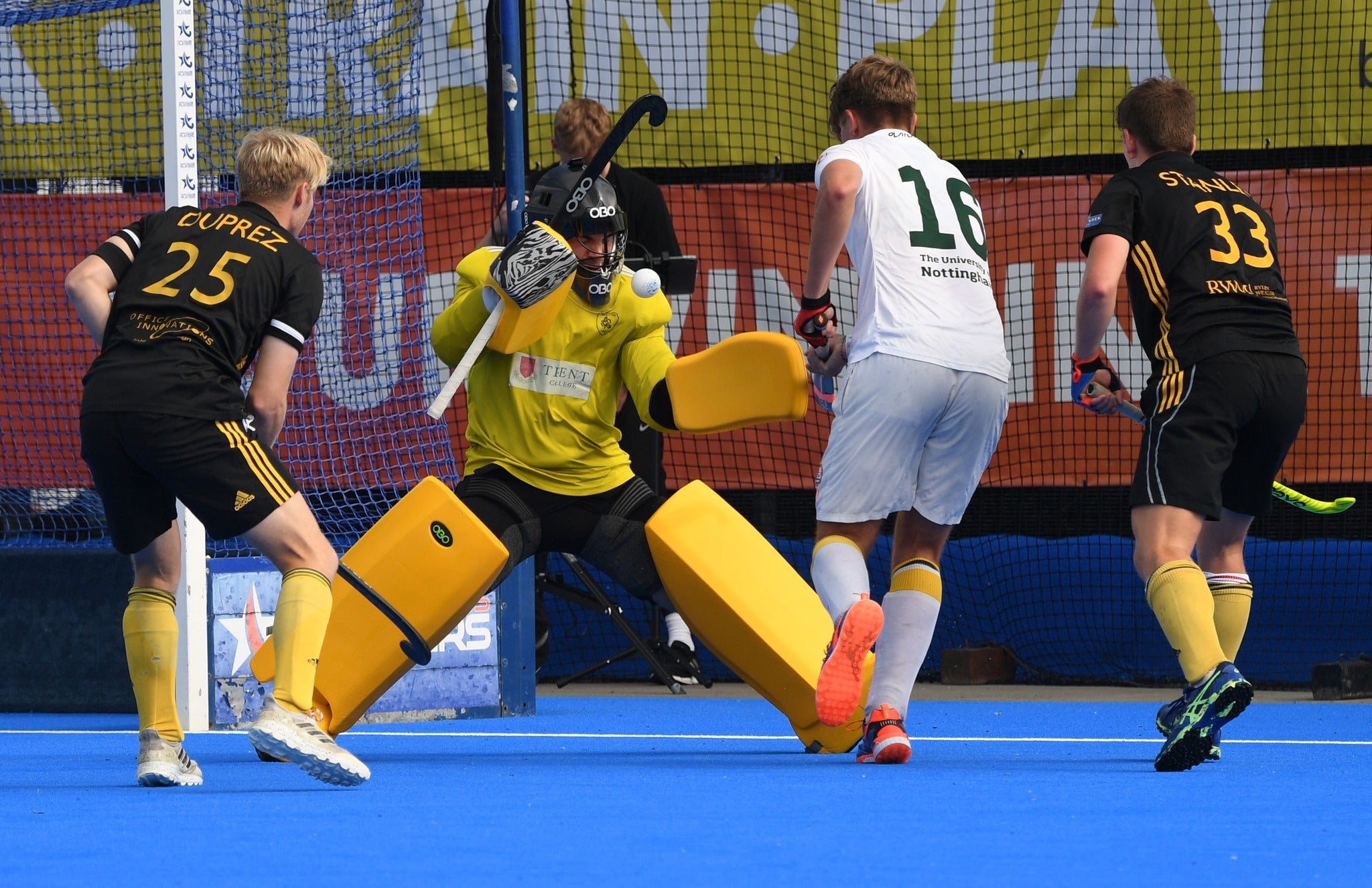 With 195 goals in the opening weekend of action, Jade Bloomfield of Hockey World News looks over the second weekend's fixtures and previews what we can expect from Week Two of the England Hockey Leagues.


---

Insight: Brooklands preparing for two key top flight fixtures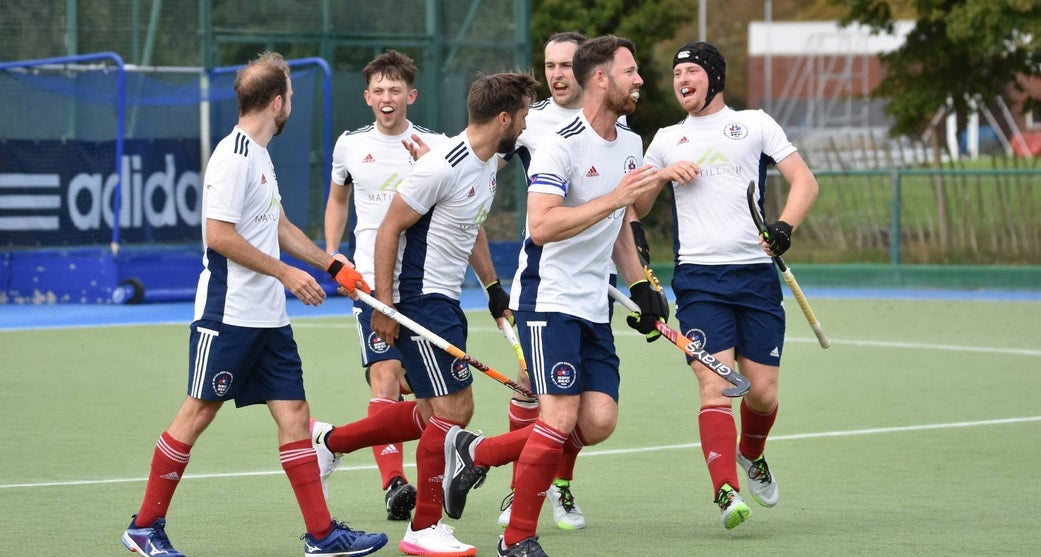 Brooklands are preparing for two crucial weekends in the Men's Premier Division, reports Rod Gilmour of The Hockey Paper


---

Bangladeshi Franchise hockey league taking shape



BKSP put 12 past Narayanganj on the opening day of the Al Arafah Islami Bank 27th Youth Hockey Championship (Dhaka Zone) at the Maulana Bhashani National Hockey Stadium yesterday. Bangladesh Hockey Federation president and Air Marshal Sheikh Abdul Hannan declared the championship open after the opening game in which Dhaka district thumped Shariatpur 13-0 at the same venue. A total of 57 teams, split into nine zones, are taking part in the tournament which returned to action after a five-year hiatus. Photo: Star

Amid massive enthusiasm among the players, the inaugural Hockey Champions Trophy (HCT) is gradually taking shape to roll onto the turf on October 28, and the logo of the franchise-based hockey league is set to be disclosed today.


---

NCAA Division 1 Fixtures and results for 30 September


---

Weekend College Games: September 29 - October 5

By Paige Powell, USA Field Hockey's College Content Intern

Each week, USA Field Hockey' highlights some college games in Division I, II and III.


---

Tuks men's hockey team will have to be at their absolute best to win South African Varsity Tournament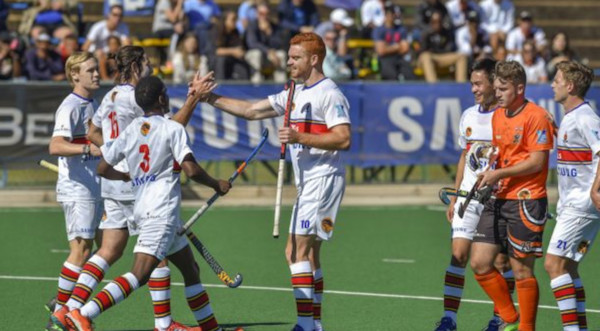 Tuks mens hockey © Twitter

No second chances are what the Varsity Hockey Tournament will boil down from Wednesday at Tuks.