All the news for Saturday 13 August 2022

Indoor Asia Cup 2022 - 13 August
Bangkok (THA)

All times GMT +7

Men

12 Aug 2022 13:30     TPE v SGP (Pool)     4 - 0
12 Aug 2022 17:00     IRI v MAS (Pool)     3 - 0
12 Aug 2022 19:30     THA v INA (Pool)     3 - 8

13 Aug 2022 12:30     IRI v KAZ (Pool)     4 - 3
13 Aug 2022 15:30     MAS v INA (Pool)     2 - 2
13 Aug 2022 18:30     THA v SGP (Pool)    

14 Aug 2022 12:30     TPE v INA (Pool)    
14 Aug 2022 15:30     KAZ v MAS (Pool)    
14 Aug 2022 18:30     IRI v THA (Pool)     -

Pool standings

Women

12 Aug 2022 12:15     SGP v MAS (Pool B)     0 - 6
12 Aug 2022 14:45     IRI v TPE (Pool A)         5 - 2
12 Aug 2022 18:15     KAZ v INA (Pool A)         2 - 2

13 Aug 2022 09:30     IRI v SGP (5-8th Place)         5 - 1
13 Aug 2022 11:00     CAM v TPE (5-8th Place)     2 - 3
13 Aug 2022 14:00     KAZ v THA (Semi-Final 1)     0 - 6
13 Aug 2022 17:00     MAS v INA (Semi-Final 2)    

14 Aug 2022 14:00     SGP v CAM (7/8th Place)    
14 Aug 2022 17:00     IRI v TPE (5/6th Place)    

Pool standings

Live streaming and full game replay on the Watch Hockey App (May be Geo blocked if there is TV coverage)

FIH Match Centre


---

Iran prove too strong for Malaysia

By Jugjet Singh



The Malaysian women's team (in yellow) in action against Singapore in the Asia Cup indoor hockey tournament in Bangkok today.

KUALA LUMPUR: The rankings do not lie. And so it was the case for Malaysia in the Asia Cup indoor hockey tournament in Bangkok today.


---

2022 NET Masters Hockey World Cup: Nottingham event preview



Wales women over-40s will be competing in Nottingham

England have mastered the Commonwealth Games, now it's time for the hockey masters to battle for gold. Here's the lowdown…


---

2022 4 Nations Men's Invitational Tournament - 13 August
Ourense, Spain

All times GMT +2

11 Aug 2022 21:00     CHI v POR (RR)     3 - 1
12 Aug 2022 20:30     ESP v POR (RR)     8 - 0
13 Aug 2022 20:00     ESP v POL (RR)    
14 Aug 2022 12:00     POL v CHI (RR)    
15 Aug 2022 09:15     POL v POR (RR)    
15 Aug 2022 11:30     ESP v CHI (RR)    

Pool standings

FIH Match Centre


---

Niamh Carey returns to Irish line-up for Euro qualifiers




Niamh Carey has returned to the Irish senior women's squad ahead of the EuroHockey Championships qualifier tournament which will be held at the Sport Ireland Campus from August 18th to 21st.


---

Keeping it tight

By K.M. BOOPATHY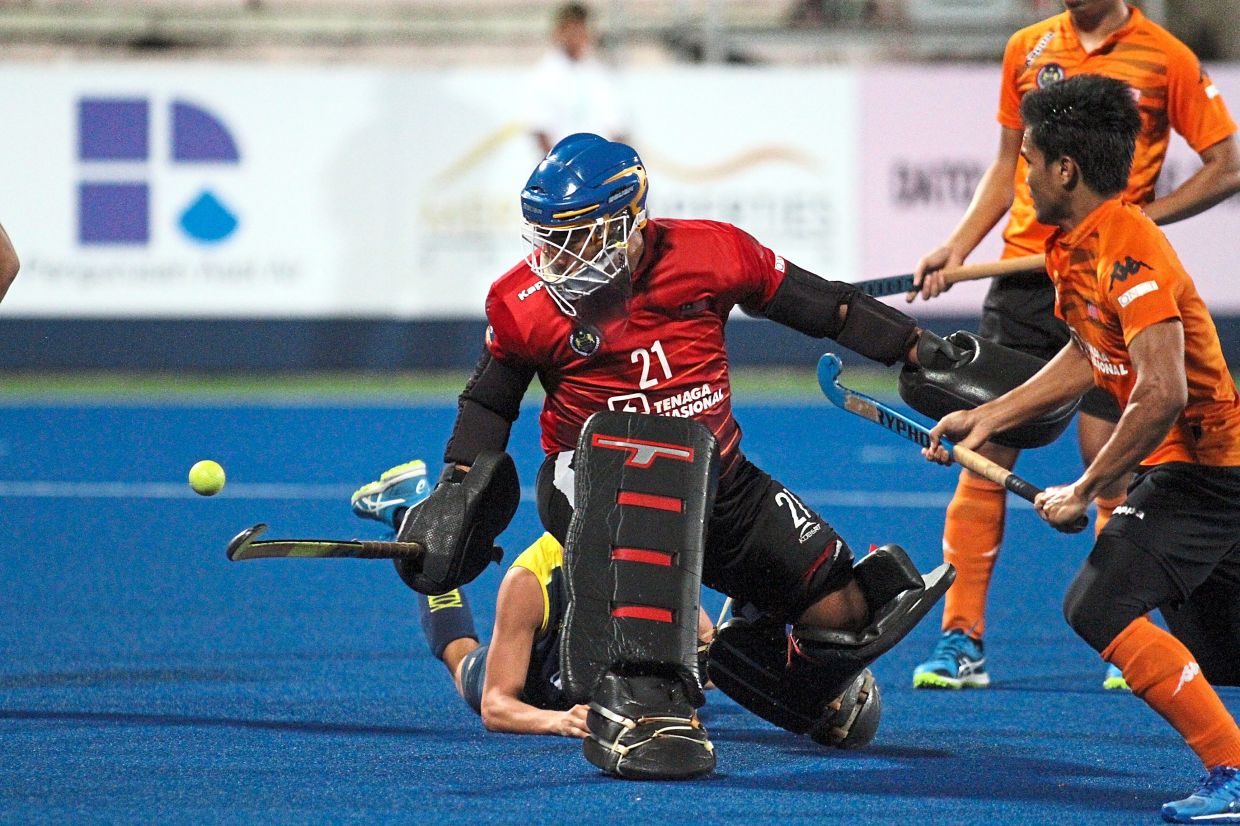 In need of a push: Hafizuddin Othman has struggled to match the standard of former goal keeper S. Kumar when the stakes were high.

PETALING JAYA: It's always an honour to be the Speedy Tigers' first-choice goalkeeper and S. Kumar had played that role admirably in the final 10 years of his career that started in 1999.


---

FIH delegation set to meet Hockey India Committee of Administrators

By Neil Shefferd

A team from the International Hockey Federation (FIH) is set to travel to India later this month to meet Hockey India's Committee of Administrators (CoA).


---

Will recommend Balbir Singh Senior's name for Bharat Ratna: Punjab Sports Minister



Balbir Singh Sr. File photo

The sporting legacy of hockey player Balbir Singh Senior will always be an inspiration for the coming generations, especially young players.


---

Former players protest against holding political rally in hockey ground

LAHORE – Former Pakistan hockey players gathered here at the National Hockey Stadium to stage a protest against holding a political gathering.


---

SuperSport Let's Play brings hockey onto local fields with SA Hockey partnership



© SuperSport Lets Play

SuperSport Let's Play is launching a new project in partnership with the South African Hockey Association, the Let's Play-SA Hockey Modified Hockey Programme (MHP). Aligned with MultiChoice's commitment to enriching lives and drive participation in sports among the youth, the project will see the game of hockey being introduced to communities which have previously had little to no contact with the sport.


---

Hockey legend Motiullah Khan passes away

BAHAWALPUR: Former Pakistan hockey Olympian Motiullah Khan passed away at the age of 88 years.


---

FREE Club Websites - still time before the season starts...
Teamo - Club Management Made Easy


Don't know your SSL from your SEO? Don't worry, Teamo has those bases covered so you can focus on the content.