All the news for Friday 12 August 2022

Indoor Asia Cup 2022 - 12 August
Bangkok (THA)

All times GMT +7

Men

11 Aug 2022 12:15     SGP v INA (Pool)     2 - 5
11 Aug 2022 14:45     IRI v TPE (Pool)     11 - 1
11 Aug 2022 18:15     KAZ v THA (Pool)     6 - 3

12 Aug 2022 13:30     TPE v SGP (Pool)     4 - 0
12 Aug 2022 17:00     IRI v MAS (Pool)    
12 Aug 2022 19:30     THA v INA (Pool)    

13 Aug 2022 12:30     IRI v KAZ (Pool)    
13 Aug 2022 15:30     MAS v INA (Pool)    
13 Aug 2022 18:30     THA v SGP (Pool)    

Pool standings

Women

11 Aug 2022 13:30     PAK v IRI (Pool A)     1 - 9
11 Aug 2022 17:00     TPE v KAZ (Pool A)     0 - 6
11 Aug 2022 19:30     THA v CAM (Pool B)     5 - 0

12 Aug 2022 12:15     SGP v MAS (Pool B)     0 - 6
12 Aug 2022 14:45     IRI v TPE (Pool A)    
12 Aug 2022 18:15     KAZ v INA (Pool A)

13 Aug 2022 09:30     3rd Pool A v 4th Pool B (5-8th Place)
13 Aug 2022 11:00     3rd Pool B v 4th Pool A (5-8th Place)
13 Aug 2022 14:00     1st Pool A v 2nd Pool B (Semi-Final 1)
13 Aug 2022 17:00     1st Pool B v 2nd Pool A (Semi-Final 2)

Pool standings

Live streaming and full game replay on the Watch Hockey App (May be Geo blocked if there is TV coverage)

FIH Match Centre


---

Does Malaysia really have a chance?

By Jugjet Singh



Malaysia players celebrate after beating Thailand 3-0 in Asia Cup indoor hockey in Bangkok on Wednesday. - Courtesy pic

WHAT happens when a world No 21 team play world No 3 in indoor hockey?


---

Masters World Cup 2022 - All you need to know





England Hockey Masters are once again competing in the Master's World Cup. After being delayed for a year due to Covid-19, the tournament is back again with 50 teams competing, that are representing 20 countries. Over the tournament there will be over 150 games occurring across the four pitches that are at the Nottingham Hockey Centre. There are four age groups competing at the Master's this year, Over 35 Men, O35 Women, O40 Men, and O40 Women.


---

Masters Hockey World Cup 2022 In Nottingham




The over 35 and over 40 Masters Hockey World Cup will take place in Nottingham from the 12th to the 21st August 2022.


---

Hockey Paper joins NET Masters World Cup as official media partner




The Hockey Paper is proud to announce that we're teaming up with the NET Masters Hockey World Cup as its media partner for the upcoming competition in Nottingham from Aug 12-21.


---

Commonwealth Games review: First title for England women and Australia make it magnificent seven




Australia men continued their unbeaten record at the Commonwealth Games with a quite magnificent 7-0 win over India in the final.


---

Kookaburras and Hockeyroos shine in Birmingham




Hockey in Australia is riding the wave of Commonwealth Games success as Australia's flagship national men's and women's hockey teams, the Kookaburras and Hockeyroos, completed memorable campaigns in Birmingham.


---

Have to improve as team before Hockey WC next year: Abhishek

One of the stars of Indian hockey team's silver medal winning campaign, Abhishek believes that team needs to stay in shape for upcoming Hockey WC



Abhishek will look contribute more in the team in the upcoming Pro League.

Young forward Abhishek, who had a memorable outing in the recently-concluded Commonwealth Games, said the focus of the Indian hockey team is to stay in the best shape and form in the run-up to next year's World Cup.


---

Hamburger Polo finalise season line-up




Hamburger Polo Club have finalised their plans for the 2022/23 season with four new signings confirmed this week as they look toward their EHL debut in their home city.


---

Punjab takes the flak for removal of Lahore's National Stadium AstroTurf

Mohammad Yaqoob



National Hockey Stadium AstroTurf being removed. — White Star

LAHORE: Former hockey star Olympian Manzoorul Hasan Senior has hit out at the Punjab government's decision of removing the AstroTurf of the National Hockey Stadium for the Pakistan Tehreek-i-Insaaf (PTI) public rally and described it as a great loss of hockey.


---

Letter to the future Prime Minister from England Hockey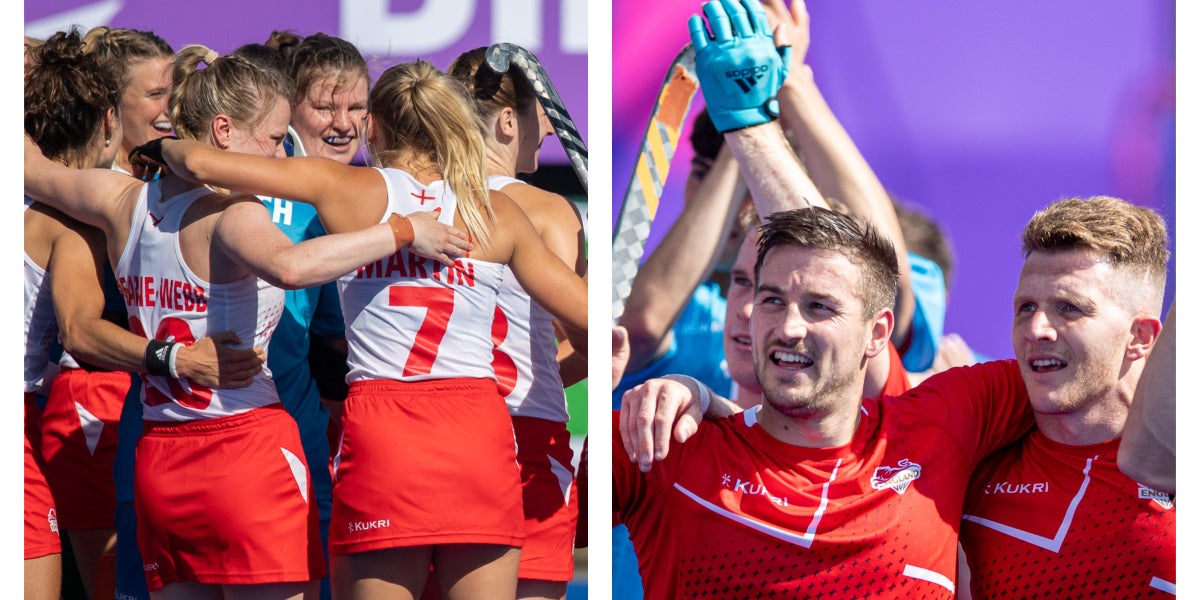 Today, the Women's and Men's England Commonwealth Games hockey teams have sent a letter to Rishi Sunak and Liz Truss calling on government support to back the provision of PE and team sport within schools.


---

England's hockey teams tell Sunak and Truss to push team sports in schools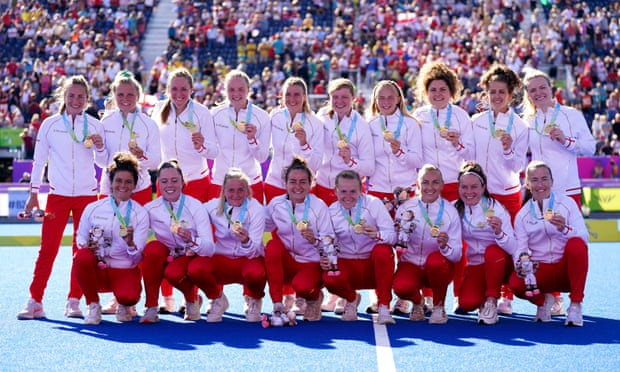 The England women's hockey team celebrate with their gold medals after beating Australia in the Commonwealth Games final. Photograph: Joe Giddens/PA

The England hockey captain, Hollie Pearne-Webb, has urged the next prime minister to ride the wave of this summer's sporting success and create a tangible legacy in schools.


---

England Commonwealth hockey medallists call upon next PM to prioritise children's team sports

By Mike Rowbottom



England's Commonwealth medal-winning hockey teams have called on the next Prime Minister to prioritise team sports for children ©Getty Images

England's Commonwealth medal-winning hockey teams have called on the next Prime Minister to prioritise team sports for children and investment into school sports to build on the legacy of Birmingham 2022.


---

FREE Club Websites - still time before the season starts...
Teamo - Club Management Made Easy


Don't know your SSL from your SEO? Don't worry, Teamo has those bases covered so you can focus on the content.