All the news for Sunday 22 May 2022

2021-22 FIH Hockey Pro League - 22 May
Men

Sportcentrum Wilrijkse Plein-Antwerp
All times GMT +2

20 May 2022 20:30     BEL v ESP (RR)     3 - 3 (3 - 2 SO)
21 May 2022 20:30     BEL v ESP (RR)     5 - 1

Ernst Reuter Sportfeld, Berlin
All times GMT +2

21 May 2022 16:30     GER v ARG (RR)     6 - 3
22 May 2022 14:30     GER v ARG (RR)    

Lee Valley Hockey & Tennis Centre, London
All times GMT +1

21 May 2022 13:00     ENG v FRA (RR)     5 - 4
22 May 2022 12:00     ENG v FRA (RR)       

Men's Pool standings

Women

Sportcentrum Wilrijkse Plein-Antwerp
All times GMT +2

20 May 2022 18:00     BEL v ESP (RR)     1 - 2
21 May 2022 18:00     BEL v ESP (RR)     3 - 0

Ernst Reuter Sportfeld, Berlin
All times GMT +2

21 May 2022 13:30     GER v ARG (RR)      1 - 2
22 May 2022 11:30     GER v ARG (RR)        

Lee Valley Hockey & Tennis Centre, London
All times GMT +1

21 May 2022 15:30     ENG v CHN (RR)     1 - 1 (3 - 4 SO)
22 May 2022 14:30     ENG v CHN (RR)    

Women's Pool standings

Keep up to date with all the latest news on the FIH Hockey Pro League via the Watch.Hockey app, event website and through FIH social media channels - Facebook, Instagram and Twitter.

Live streaming and full game replay on the Watch Hockey App (May be Geo blocked if there is TV coverage)

FIH Match Centre


---

First points for China women; Boon and Peillat shine; Belgium women outplay Spain; last gasp win for England men; and Las Leonas keep on winning.  




In a day packed full of exciting hockey action, 32 goals were scored across six matches. The unstoppable Leonas continued with winning ways – it is now 11 matches unbeaten. Belgium women reverse their previous day's result with a convincing win against Spain; China's resurrection under new Head Coach Alyson Annan saw the team snatch a late goal to draw the match against England and then going on to win the shoot-out. In the men's matches, England beat France in the closest of contests; Germany's Gonzalo Peillat was on top form against his former team as Germany handed Argentina a lesson in set pieces; and for the second consecutive day, Tom Boon spearheaded the Belgium attack as the Red Lions put on a showcase of team work, slick passing and goalscoring artistry.


---

Belgium thrash Spain in FIH Pro League, China women stun England

By Vimal Sankar



David Goodfield was on target for England against France ©Getty Images

England's men's hockey team came out on top against France in a thrilling encounter that saw nine goals while the women's team went down to China on penalties in the International Hockey Federation (FIH) Pro League match at the Lee Valley Hockey and Tennis Centre.


---

England Win Nine-Goal Thriller As Fans Return On Home Soil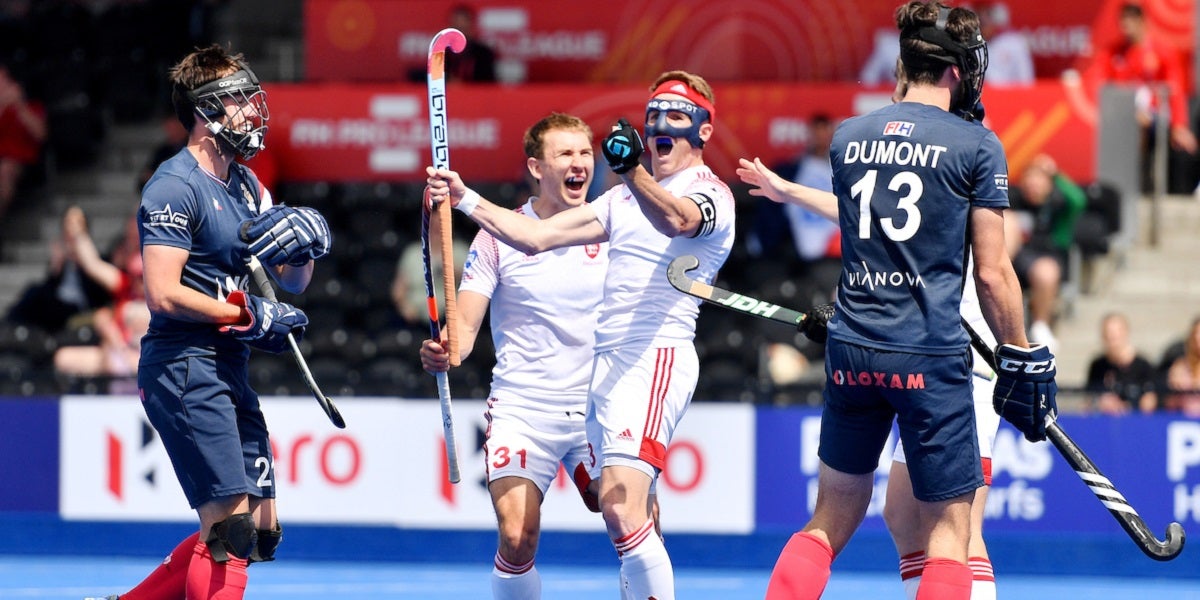 England's men took a super 5-4 win as fans returned to Lee Valley Hockey and Tennis Centre for the first time in more than two and a half years.


---

England's Women Denied Three Points By Late China Equaliser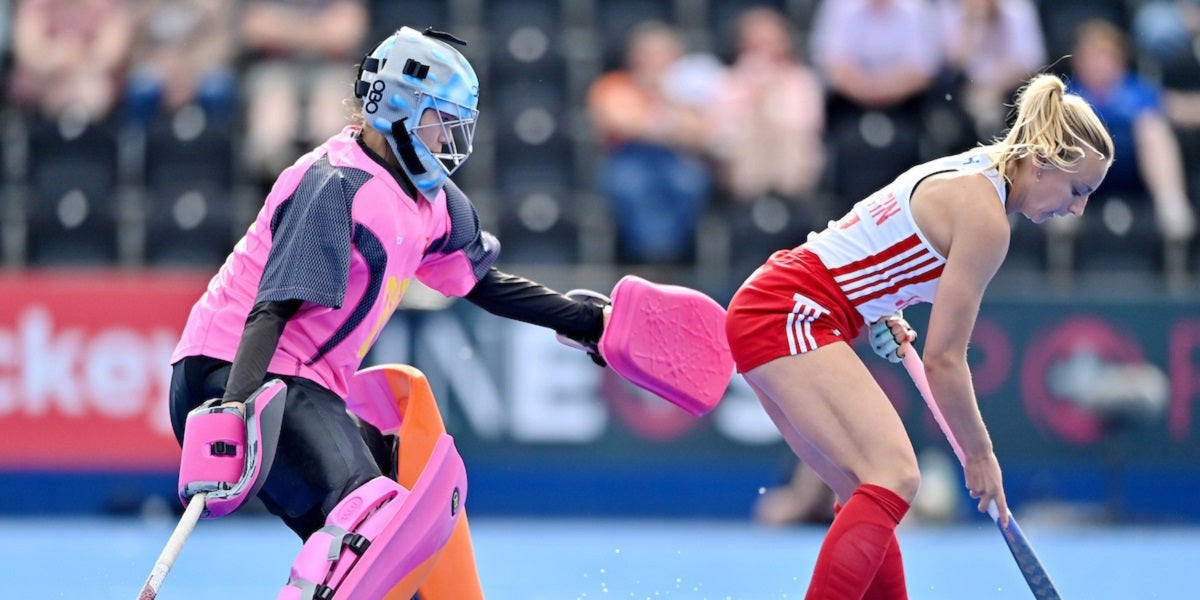 A goal scored with only three seconds remaining denied England's women all three points against China at Lee Valley Hockey and Tennis Centre.


---

England Men win thriller against France and England Women vs China goes to a penalty shootout

By Rob Wheeler

The first home games for England Hockey of the 2021/22 FIH Pro League were played at Lee Valley and they did not disappoint with a dramatic late winner from Sam Ward for the men against France and the women facing China in a match that went to a penalty shootout.

Saturday 21 May:

England 5-4 France (M)

It was 931 days since England last played at home but it was worth the wait as the returning crowd saw a goal in less than a minute as David Goodfield fired into the top corner on the reverse.

Zak Jones' side's lead was then doubled as Matt Ramshaw on his debut deflected in on the 8th minute. It was not all plane sailing for England as goalkeeper Ollie Payne who showed off some impressive keepy-upppy skills in the warm up made some crucial saves with his feet.

France got one back in the second quarter as their captain Victor Charlet smashed the ball in from a penalty corner. Then in the last minute of the second period Gaspard Baumgarten bundled in the equaliser for Les Bleus.

Just before the third quarter We Will Rock You by Queen was played and as the hockey resumed the home side put France under pressure. Sam Ward captaining England for the first time gave his side the lead again from a penalty corner.

However, Baumgarten equalised again with a strike into the bottom corner after some impressive skills in a solo run.

The final quarter began and France soon took the lead, Baumgarten completed his hat-trick tapping in after his side had hit the post. England then equalised from a short corner Matt Bramshaw with his second of the game.

Sam Ward then won the game for England from s short corner causing jubilant celebrations for the home crowd. The French protested and used their referral. But after a lengthy video review the goal stood.

The dramatic game finished 5-4 to England. Speaking after the game England's match winner and captain Sam Ward said "It was incredible from the boys at the end, a credit to the coaching staff as well. At 4-4 deciding to take the keeper off and go gung-ho. It paid off so it was a phenomenal effort."

When asked about Matt Bramshaw's debut, Ward said "It's great to see when the young talent comes through and starts taking their chances. I wish it was him flicking in the last corner and getting a hat-trick and the win for us!"

England 1-1 (3-4) China (W)

Following the dramatic end to the men's game it was the women's turn to take to the field. It was a cagey affair Sabbie Heesh made a great save in the second quarter clawing the ball off the line to prevent China from taking the lead.

Tess Howard then came close to giving England the lead but her shot went just wide. Zhong Jiaqi for China also missed a good chance.

The third quarter saw Howard have another opportunity to score but her effort went wide of the post again. Howard finally broke the deadlock as she deflected Lily Owsley's pass in on the 39th minute.

Early in the fourth quarter the Chinese were awarded a penalty stroke after the referee thought the ball hit Giselle Ansley's foot on the line. However, after a lengthy delay the video review turned over the decision as the replay clearly showed it hitting her stick.

A late penalty corner was awarded and in overtime China equalised through Gu Bingfeng. The match went to penalties which China won 4-3 with Hannah Martin and Ellie Rayer missing for England.

After the game, England's goalscorer Howard said, "The game came and went, we had our moments and we didn't take them early enough. We should have put it away earlier. We really need to tidy up in the last few minutes.

"You have to give credit to China, they did really well. In the huddle we said maybe it's good we are feeling this way because it means we can come out tomorrow and put on a real show for everybody."

Fieldhockey.com


---

England men edge France as technical issues mar women's game



Debutant captain Sam Ward celebrates against France PIC: England Hockey

England men won a thriller against France while England women were denied full points in the FIH Pro League on Saturday, with the matches overshadowed by technical and TV issues.


---

England men beat France while women lose to China as hockey crowds return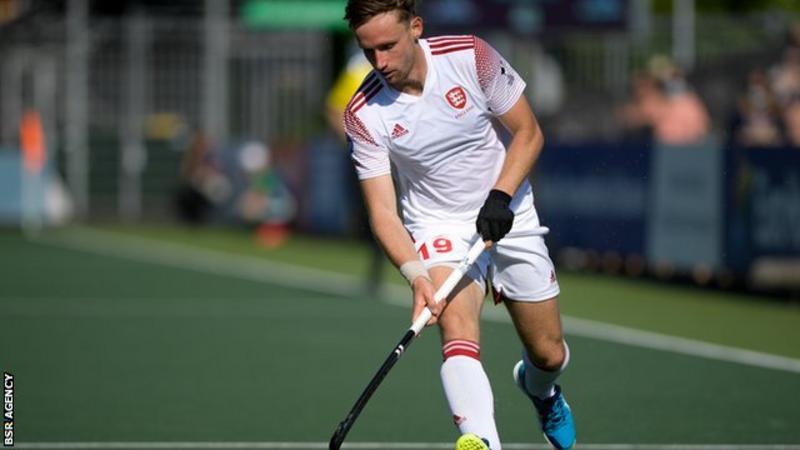 David Goodfield scored England's opening goal

England's men won a nine-goal thriller against France, while the women's side lost a shootout to China in the first FIH Pro League matches in front of home supporters for 931 days.


---

SA Hockey Men named for completion of FIH Pro League

South Africa's one year invitation to the FIH Pro League will conclude with six matches in European Leg as Garreth Ewing's team meet England, Spain and Belgium. The team earned their first point of the tournament in Argentina, when they were unlucky to lose on a penalty shootout in the second test.


---

Savita remains captain, Ekka named as vice-captain

India on Saturday named a 24-member women's hockey team, to be led by Savita Punia, for the European leg of the the FIH Pro League matches in Belgium and Netherlands in June.



India on Saturday named a 24-member women's hockey team, to be led by Savita Punia, for the European leg of the the FIH Pro League matches in Belgium and Netherlands in June.   -  BISWARANJAN ROUT

India on Saturday named a 24-member women's hockey team, to be led by Savita Punia, for the European leg of the the FIH Pro League matches in Belgium and Netherlands in June.


---

Hero Asia Cup 2022 - 22 May
Jakarta

All times GMT +7

23 May 2022 11:45     MAS v OMA (Pool B)    
23 May 2022 14:00     KOR v BAN (Pool B)    
23 May 2022 16:15     JPN v INA (Pool A)        
23 May 2022 18:30     IND v PAK (Pool A)        

Pool standings

Live streaming and full game replay on the Watch Hockey App (May be Geo blocked if there is TV coverage)

FIH Match Centre


---

Young Indian team needs to handle pressure in hockey opener against Pakistan

While Pakistan has fielded quite a few new faces in the tournament, India will be represented by its 'A' team under the leadership of veteran Birendra Lakra, who came out of retirement after the Tokyo Olympics.

A second-string Indian men's hockey team will have to tactfully deal with the pressure when it opens its title defence against arch-rivals Pakistan in the Asia Cup here on Monday.


---

"Pakistan's decline should stop somewhere," says coach ahead of India-Pakistan Hockey Asia Cup clash

The Bridge spoke exclusively to Pakistan team hockey coach Seigfried Aikman who is looking to guide Pakistan – the old wizards of world hockey – on the path towards an Olympic medal.

By Subhashish Majumdar



Pakistan men's hockey team coach Seigfried Aikman (Source: Players.pk/Facebook)

After guiding Japan to their first-ever Asian Games gold, coach Siegfried Aikman looked on as the Olympic hosts came back from two goals down to lead mighty Australia 3-2 at halftime in their Tokyo 2020 opener.


---

AHF chief confirms "plan B" hockey tournament for Paris 2024 qualification if Asian Games not staged

By Eliott Brennan



A hockey tournament for Paris 2024 qualification could be held if the Asian Games are postponed beyond September 2023 ©Getty Images

Dato Tayyab Ikram, the chief executive and secretary general of the Asian Hockey Federation (AHF), has confirmed that an independent qualification tournament for the Paris 2024 Olympics will be formed if the Asian Games cannot be staged before September 2023.


---

Hockey team starts residential camp for Commonwealth Games

By  Agnes Makhandia

Kenya Hockey Union has named a list of 30 players that will begin residential camp at Moi International Sports Centre Kasarani in Nairobi on Monday ahead of the Commonwealth Games in Birmingham.


---

Beeston And Knole Park Earn Cup Final Victories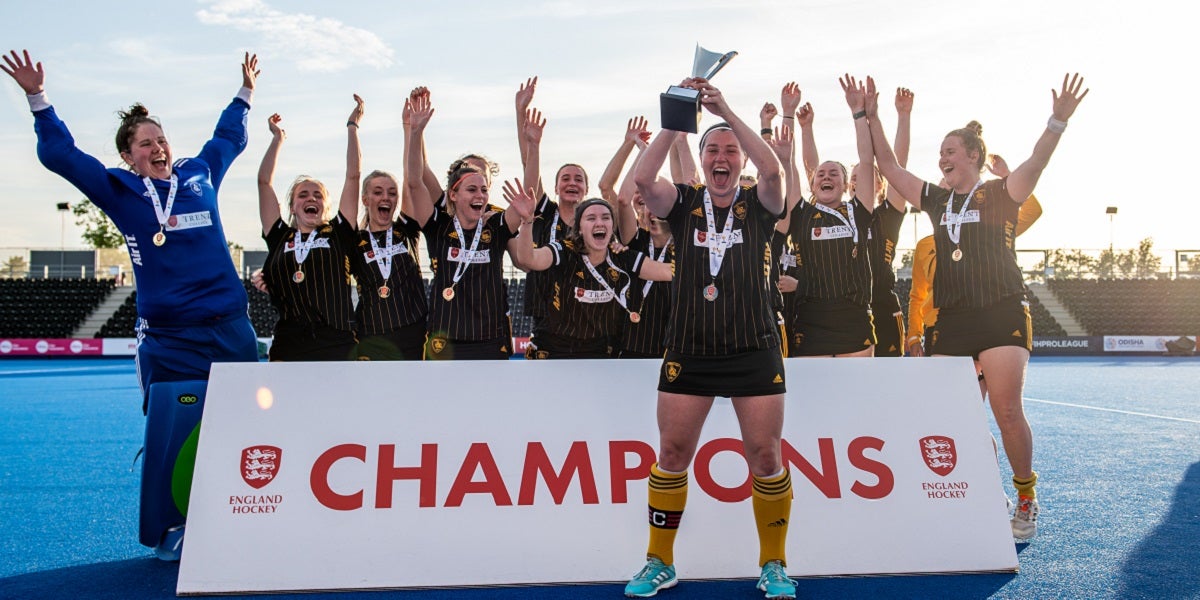 Beeston lifted the Tier 1 Championship trophy after defeating Buckingham 3-1 in an entertaining final at Lee Valley Hockey and Tennis Centre.


---

Masters matches in Munster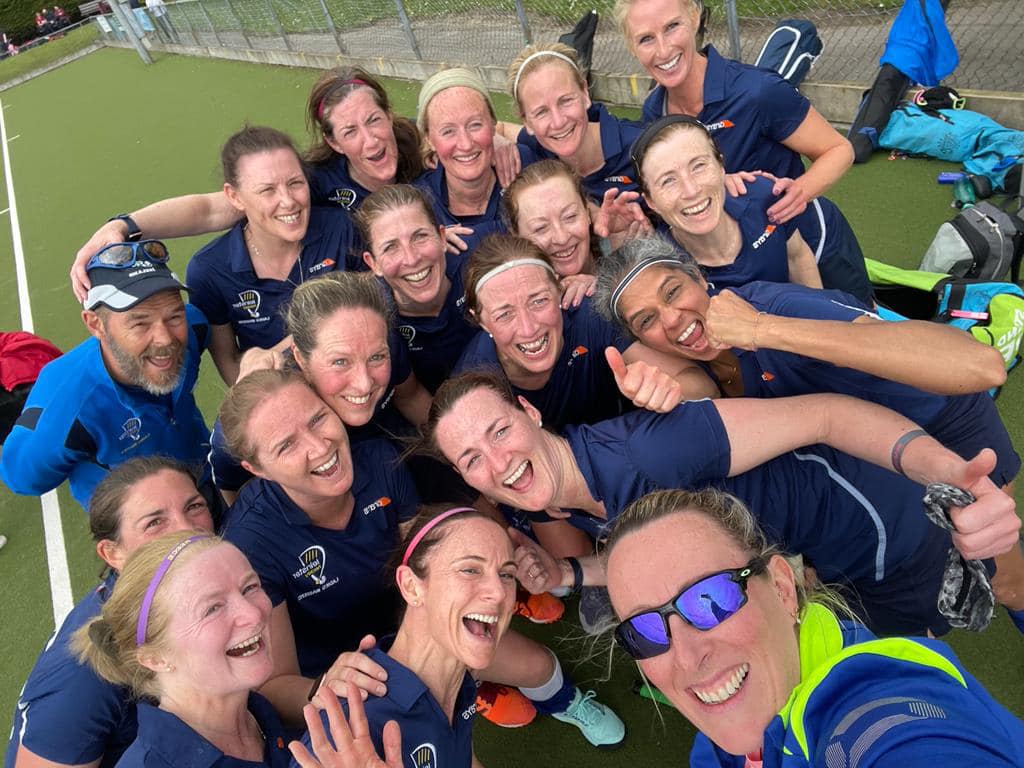 The Women's Master Interprovincials took place in Cork on the 13th-15th May 2022. The tournament was run over two venues, Cork Harlequins and Garryduff Sports Centre, with 17 teams from Connacht, Leinster, Munster, South East and Ulster competing in the various age groups. With good weather, over 270 players took to the pitch in the O35s, O40s, O45s, O50s and O55s playing 30 games in total. Munster won the O35, O45s and O50s with Leinster taking the title in the O40s and O55s.